40 Essential Mobile Apps for Study Abroad
Published 08/20/2012 by Stephanie Staszko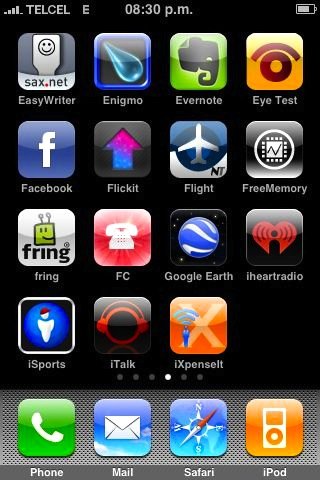 Whether you're studying abroad, working in another country or travelling the world, being away from home for an extended period of time can have its trials and tribulations. The modern day mobile phone serves a variety of purposes. Whether you're bored and looking for a little 'pick up & play' entertainment or to access your social networks to share your awesome photos, modern mobile applications have certainly opened up our hand-held pals to a world of possibilities.
Mobile phones can be a huge convenience when planning a trip abroad, and with this in mind; take a look at our fave 'must have' mobile apps that we don't recommend living abroad without!
Communication & Networking
It's no secret that international calls and texts can be pretty expensive, and many people don't opt to sign up to a foreign network during their stay. By taking full advantage of internet hotspots and readying your phone with Apps like Skype, Twitter, Facebook, and Live Messenger, you can contact your friends/family instantly (and without added charges!).
Money Matters
Many apps take the mobile phone above and beyond its primary role of communication, making phones extremely practical and useful when abroad. For example - real-time currency converters keep you up-to-date with worldwide currency exchange rates and can help backpackers and globetrotters stay organized and informed.
Translation Tools
If you're heading to a country where you're a little rusty on the native spoken language, then iPronunciation could be a communication lifesaver! It not only translates sentences and words, it also spells them phonetically too, so you know exactly how to pronounce them. Don't let language barriers get you down!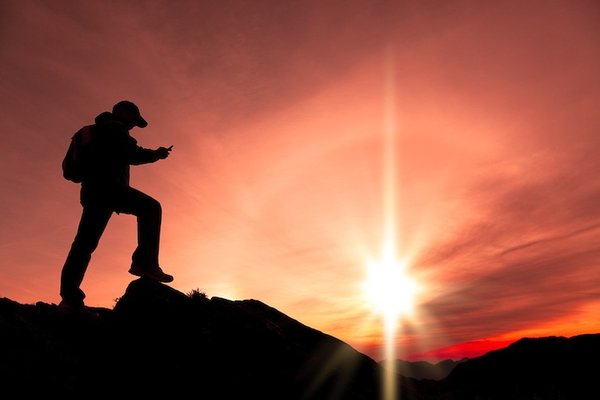 Getting Around
Most phones feature an up-to-date satellite navigation app to install map-packs for countries all over the world; this can be a great advantage if you're looking to rent a car as part of your work/study, or if you want to do a little exploring on-foot. Some major cities have quite complex transport systems, which can be a hard mental work out if you're new to the area - it's worth downloading local transit apps to ensure trip-planning efficiencies.
Health and Fitness
While you're living abroad, it can be hard to maintain optimum fitness and health. Your change in surroundings can take its toll on your body, as can different climates and foods. It's worth downloading a few fitness apps to make sure you're maintaining a healthy balanced life. Stay active on the road - besides, exercise can be fun!
iStayFit: Keep track of all of your workouts; track improvements and challenge yourself for more intensity.
Pret-a-Yoga: Can't escape some travel stressors? This app shares yoga routines for any time, anywhere!
Path Tracker: Keep tabs on the route you're taking, upload online and share with friends. Great for runs, walks, bike rides, hikes, etc!
Food and Fun
Some of your best experiences abroad will happen around the dinner table. If you're not familiar with the cultured foods on offer in your country, it's time to get acquainted! There are a few apps out there which breakdown foreign dishes. Get out and about to experience all that your new country has to offer.
Find a place to sleep!
Booking a hotel online just got way easier - with the help of a slew of hospitality-oriented apps, travelers can now find nearby hotels and great deals for them. Make reservations in real time, and take advantage of offers for last-minute stays. Some hotels will even let guests check in to a guest room before actually being at the hotel!
Hostel Hero: Book your hostel straight from your mobile device.
Couch Surfing: Browse through potential hosts' profiles and connect with them instantly.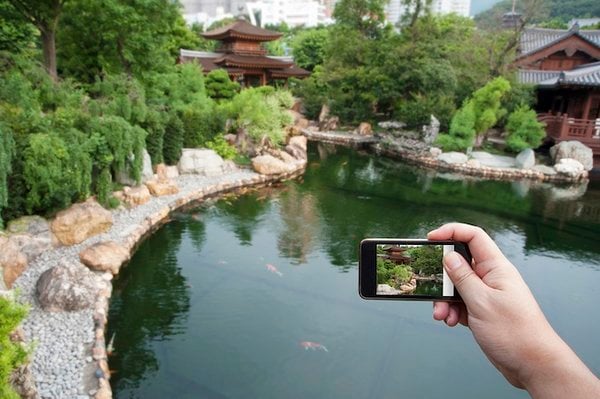 Photo Friendly
If you're one of those folk who also uses their mobile device as a camera, there are gobs of apps vying for your attention. With the latest smart phones offering up to 8 megapixels and other fancy optics, it's no wonder many are turning in their old point-and-shoots in exchange for an all-in-one device. While Instagram is an awesome app, there are plenty more out there - experiment with many to find your favorite!
Pano: Create huge panoramic shots (up to 24 megapixels) and amaze your friends with this photo app.
Sketch Me!: Tap into your inner Picasso/street artist with this app.
Postagram: Choose photos from your mobile library and send them as postcards to family/friends back home!
Medical Mayhem
In case the "traveler's worst nightmare" comes true and you get sick while abroad, having medical-themed apps on hand will prove a worthwhile investment. Whether you need help navigating a new hospital system, translating complex medical terms, or caught with a bug in the middle of no where, medical apps will help keep you in tip-top shape.
My Life Record: With this app, all of your medical records are in your pocket at all times!
Travel Health: A mobile first-aid handbook, written by medical professionals.
MediBabble: A free medical-translation tool available in 5 different languages.
Destination Tips
Want to avoid looking like a dufus in your new country? Many apps exist that explain in detail the cultural and societal ins and outs of different countries. These tips will help you prepare for your life abroad by better acquainting yourself with the history, background, and customs unique to your travel destination.
Just for fun
If you've ever been stuck on a 20+ hour train ride or a long layover, you're already familiar with the idea of your mobile device being the world's greatest toy. Whether you dig aiming birds at mustached pigs, memorizing the US presidents, or reading a great book, there's a mobile app out there to fit your recreational style.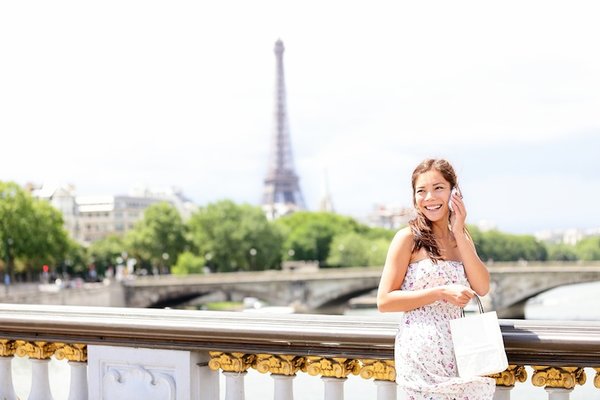 Useful Tools
Some apps exist to make obtaining information just plain easier. While these types of apps may not be the most flashy or fun, they do end up often being the most useful. Skip the Google keyword searches and instead opt to load your phone with apps that take advantage of the simplicity of mobile computing.
Thanks to technology, we can receive help from like-minded travellers and call home at the touch of a button. All you need is a smart phone, and you can stay connected to the rest of the world wherever your life may take you.
What mobile apps can you NOT live without while on the road?
Photo credit: Man on iPhone, Paris Woman on Smart Phone, and Take Pictures with a Smart Phone.