Join Where There Be Dragons on a gap year program in South America, through the Andes in Peru and Bolivia!
This program explores the political and cultural history of Bolivia and Peru as well as the study of contemporary issues in the region. Participants have the opportunity to explore the various regions of Bolivia and Peru, including mountains and jungles as they learn about conservation efforts, as well as contemporary political movements.
The Where There Be Dragons South America gap year program includes experiential learning, combined with independent study, and volunteer opportunities in Bolivia and Peru. Students will have the opportunity to live with host families, as well as a variety of other accommodations to experience true cultural immersion. Students will also have the opportunity to participate in Spanish immersion learning courses.
Reviews
Alumni Interviews

Meet Natalie Ball, South America gap year alum
GO: Why did you decide to join the Where There Be Dragons gap year program in South America?
Natalie: I decided to volunteer with Where There Be Dragons because I heard it was a safe, well known and experienced program. I also really wanted to go to South America and travel off the beaten path -- Where There Be Dragons allowed me to do just that. I wasn't a tourist but a member of the community in all the places we traveled. It was also a great mix of service work, language classes, home stays, trekking and an independent study project.
GO: Describe your day to day activities as a volunteer.
Natalie: Activities really varied. One week would be staying with a host family and taking classes while working on independent study projects (I worked in schools) or we would be in the mountains camping and trekking.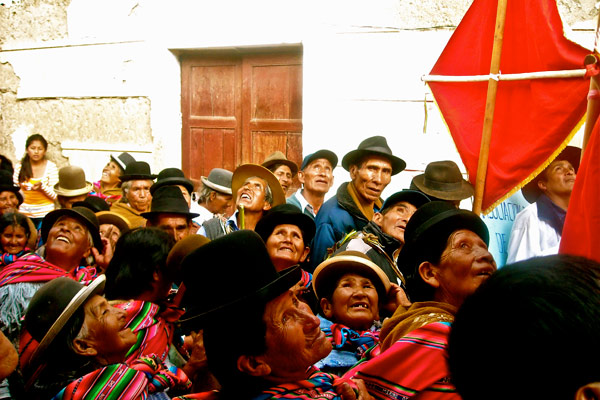 GO: How has this experience helped you grow personally and professionally?
Natalie: My experienced with Dragons forever changed me. It greatly impacted my life and love for travel and truly allowed me to become a global citizen. Thanks to my trip with Where There Be Dragons, I am now studying nursing and global health at the University of Pennsylvania. Before this trip, I had know idea my true passion in life was healthcare.
Further Info
About Where There Be Dragons
Dragons programs are authentic, rugged and profound learning adventures that expose the beautiful and complex realities of the countries in which we travel. Featuring extended itineraries, Dragons programs encourage deep immersion into strikingly different physical and cultural landscapes, combining the best in experiential education, travel, service learning, and physically and intellectually challenging experiences.
All of Their Programs