How to Stay Healthy and In Shape While Studying Abroad
Published 03/06/2012 by Madison Killen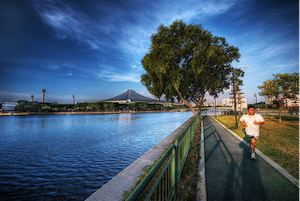 Before my first extended trip abroad, I expressed great concern about staying in shape. I had just finished shaving off my freshman 15--an arduous feat--and I imagined myself returning from Europe having digressed back to marshmallow status--the horror! Everyone supplied me with the same reassurance: "You'll be walking everywhere. You'll be fine." Even though I was only in Germany for two weeks, an excruciatingly frigid winter and a reluctance to leave the isolated village I was staying in obliterated my running routine. I instead preferred feasting on my ideal dietary staples whilst indoors: bread, meat, cheese, and chocolate. My first day back to the States was a reality check; I hit the paths and found my once feasible workout had become strenuous. If two weeks had done that much damage, what would an entire semester or longer do?
Although going abroad fundamentally denotes change and a new lifestyle, it shouldn't have to compromise your health. Finding ways to stay in shape abroad is an excellent idea, and not just for the physical results; working out while traveling is a great way to meet people, learn more about your new town, and provide an emotional outlet. According to the Mayo Clinic, exercise will relieve stress and improve your mood.
Below are some of the realities of trying to shape abroad. Yes, most are a bit depressing, but fear not! For every problem, there is a solution.
Finding the time may be the hardest part.
If you're with a group or have to follow a schedule, finding workout time can be difficult. Going abroad means experiencing a whole new world, and you'll want to pack your days and nights with things to do. Ever had those occasional jam-packed days at home when you have to sacrifice your workout to get everything else finished? That sort of problem will arise frequently while traveling.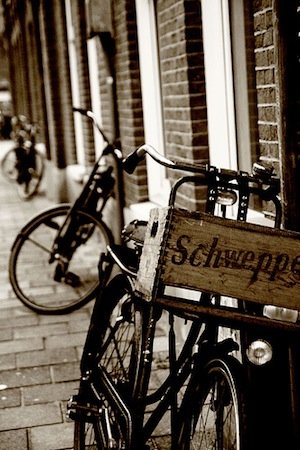 The walking really DOES help.
Walking, especially to runners, can seem like an unfortunate compromise. Before going to Italy, Heather did thirty minutes of intense cardio every morning, but found it nearly impossible to find the opportunity to do so when her friends were traveling every day. However, by the end of the semester, she was pleasantly surprised to find that her ambulatory travels kept her in good shape.
You may have to abandon the gym.
Gyms can be expensive or difficult to find abroad. Mariel, a UC Berkeley student volunteering in Ghana, has found that the gym culture doesn't exist in the same way as it does in the States.
There is one gym on campus. No one really has a membership there. The electricity has been out since I've been here, and the membership fee is expensive. People don't really seem to work out here, yet they seem to maintain a healthy weight, even with all the fried food. It's very confusing! They walk a lot and dance is a big part of their culture, but for women, sports definitely are not. It is surprising for them to hear that a girl plays football (soccer) or other sports.
Moreover, if you're studying abroad for less than a semester, getting a gym membership is generally not a financially beneficial decision.
Healthy choices are more difficult than you thought.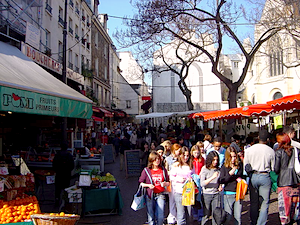 Whether the cuisine in your country of choice is delicious or repulsive, navigating the waters of healthy food choices will probably be difficult. In Italy, Heather stayed in a building where the owners made meals for the tenants and felt ungrateful if she refused the copious amount of pasta and meat every single day. She felt that she was surrounded by some of the best food in the world, and didn't want to pass up on anything. On the other hand, in Ghana, Mariel found all of the food around her cooked in oil and fried. She couldn't find fresh vegetables available anywhere and the frozen and canned choices were expensive.
Making the effort to stay healthy abroad can improve your experience by giving you energy, making you sleep better, boosting your immune system, helping you meet people, getting you acquainted with the area, and doing so much more. If you are a health nut at home, staying that way abroad doesn't have to be difficult. And if you've always been more of a couch and potato chip sort of person, beginning a healthy lifestyle abroad can be an excellent idea.