GlobaLinks offers interns the perfect opportunity to join internships in cities throughout Australia. Internships are available in a variety of fields, and encourage students to continue their academic studies while also taking hold of their career aspirations. Visit the GlobaLinks website for more information on the variety of internships available in Australia.
Five reasons to intern with us!
Reviews
Alumni Interviews
Meet Randi Staudinger, AustraLearn Internship alum
GO: What originally inspired you to intern in Sydney with AustraLearn?
Randi: After doing a May term study abroad Switzerland, I decided I had to study abroad for a full semester someplace. Australia has always been a dream place for me to visit, and I decided studying abroad would be the perfect opportunity for me to go. I chose Sydney on a whim, not knowing anybody from there or anyone going to study there.
When applying for the program, I noticed I had the option of just studying or combining my experience with an internship--I didn't even consider not doing the internship. I wanted to become as culturally aware of the Australian lifestyle and to take advantage of every opportunity I had abroad.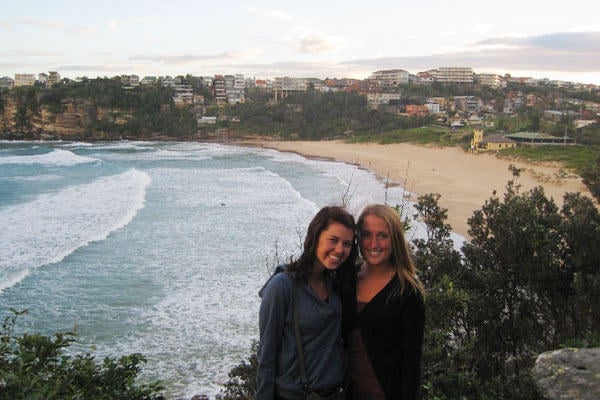 GO: Describe your day to day activities as an intern in Australia.
Randi: I worked with Sydney Student for the University of Sydney as a business analyst. The University was in the process of completely redoing their website to make it more user friendly. I worked in the office full days on Monday and Tuesday.
Initially I worked with a team obtaining information from each faculty located throughout Sydney Uni. This information collection consisted of meeting with faculty from the different colleges to discuss with them what data I needed, using the information and applying it towards the new website and maintaining contact with staff to ensure accurate data entry.
The second half of my time with Sydney Student I spent working more with the logistic end of the website to see if it was working as it should. This involved developing usability tests and having test groups maneuver through the usability tests to see how successful and accurate our implementation was.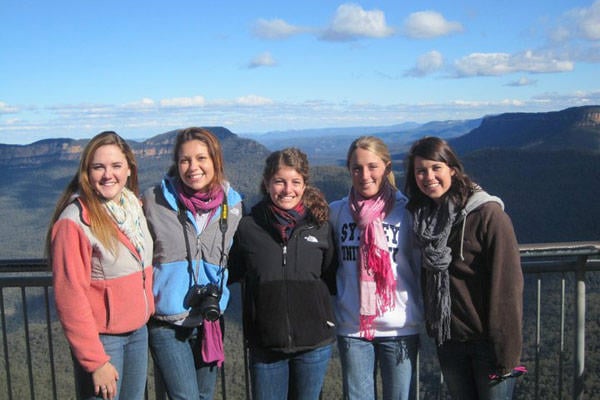 GO: How has this experience impacted your future?
Randi: Working at Sydney Student was a wonderful experience. About half of the people I worked with were Australians, but the other half were from different countries from around the world that had been brought in to help implement the new Uni website. I was able to expand upon my skills, specifically in the IT areas as I previously had no experience working with website development and implementation. I have also become more credible in the sense that I have an international experience from Australia and shows that my skills and cultural adaptation have widened and improved.
Meet Thomas Dickman, AustraLearn Internship alum
GO: What originally inspired you to intern in Australia with AustraLearn?
Thomas: I've always wanted to study abroad, but playing Varsity Basketball for the University of Mary Washington limited my time frame for traveling to the summer months. I attended a study abroad fair sponsored by the school and was immediately intrigued by Australia's vivid culture. There were a number of different providers that I spoke with, but GlobaLinks and AustraLearn stuck out to me. They were very personable, and after explaining my situation to them, Mike Green, one of the Senior Leaders in the organization suggested I look into internship possibilities with the National Basketball League. I fell in love with the idea, and applied for the Marketing Internship at the Headquarters in Sydney, Australia.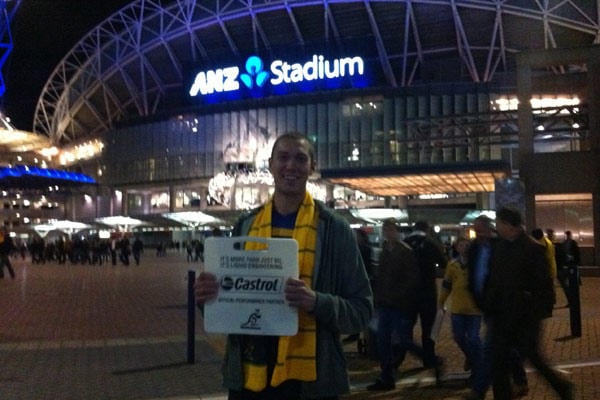 GO: Describe your day to day activities as an intern for the NBL.
Thomas: Working for the National Basketball League of Australia was definitely a blessing. They were very trusting and encouraging with projects, and allowed me to personalize these to the best of my ability. A typical day consisted of conducting interviews of various players and coaches in the league.
I had the opportunity to work on the NBL's social media sites: posting new content, interacting with fans, and planning trivia contests/promotional giveaways. On multiple occasions, I did site visits to a few of the neighboring teams (Wollongong Hawks/Sydney Kings) where we took pictures, talked to players, and observed training. A few of the long-term projects I worked on were developing the league's 300-page media guide, updating team rosters and player profiles, and brainstorming ideas for the 2012 Season Marketing Plan.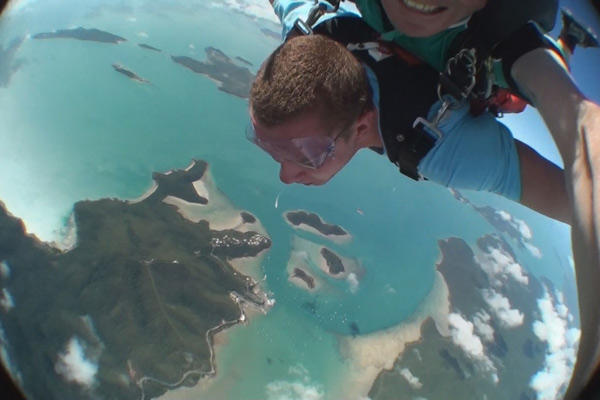 GO: How has this experience impacted your future?
Thomas: This internship really opened my eyes to the determination and motivation it takes to be successful in the Sports Industry. Furthermore, it confirmed my passion to pursue this as a career. Working with the NBL has definitely impacted my life in other forms as well.
Personally, I became very attached to the league and the teams, and continued to make an impression by writing a blog about the NBL for one of my classes: An American Perspective on the Australian NBL. I participated in the league's Fantasy Games and still interact with my colleagues on a regular basis. Professionally, as I begin to apply for jobs in the Sports Industry, many of the qualifications that are required to work with these teams, I completed during my internship. I have had many employers comment on the unique experience that international work brings to an organization.
Academically, this internship allowed me to focus my interests on Sports Marketing and Communications. I now work as an intern with my University's Athletic Department, and strive to bring many of the tools I learned from the National Basketball League to my peers at school. The internship allowed me to progress individually in many realms. I feel very confident that the skills I learned will benefit me in the workforce after college, but more importantly, the friendships and relationships I built with my roommates, colleagues, and supervisors while in Australia are something I cherish every day and will never forget.
Meet Brandon Gilbert, AustraLearn Internship alum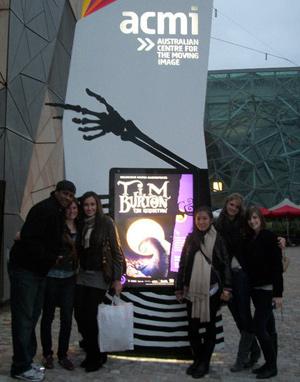 GO: What originally inspired you to intern in Australia with AustraLearn?
Brandon: I was originally inspired to go to Australia because I wanted something different for my internship experience. Anyone can get an internship, and almost everyone does before graduating college...but how many people can say they were willing to go halfway around the world to do theirs? It's also a plus that I love to travel, and going to Australia was a dream come true.
GO: Describe your day to day activities as an intern in Australia.
Brandon: Everyday I would work on projects. The bigger projects that I had (and consistently worked on) were developing content and editing design for the website, and developing tools for teams to use in their marketing campaigns. I also sat in conference calls and attended meetings frequently, because many of the people involved with Softball Australia are scattered in different territories.
GO: How has this experience impacted your future?
Brandon: This experience was almost like living a dream. There were many times when I had to stop and say "wow, I'm really here" and I truly appreciate the fact that I was blessed enough to go. I get asked by all of my friends how it was, and I never get sick of telling stories. It's also a GREAT resource on a resume. Employers get dozens of papers with names, dates, and educational backgrounds...but having a professional reference/experience in Australia makes my resume standout and it's ALWAYS a topic of discussion in an interview. That alone at least gets me noticed. I've also become good friends with a few of the people I went on the trip with. I'll never forget those people or the experiences we shared...it was truly special.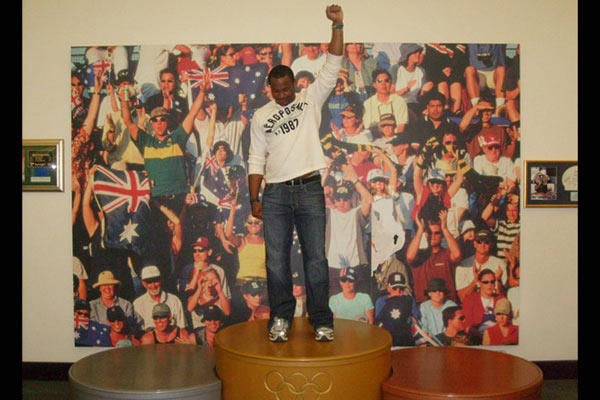 Further Info
About GlobaLinks
GlobaLinks Learning Abroad, originally titled AustraLearn, was created by Cynthia Banks in direct response to requests from an Australian university to assist U.S. students who wanted to study abroad in Australia. They have been in operation since 1987. Since then, AustraLearn became the largest provider of study abroad programs to more than 25 universities in Australia and added new partner institutions in New Zealand and Fiji.
In 2008, AustraLearn expanded its reach to more regions of the world. EuroLearn and AsiaLearn were created as additional programs of GlobaLinks Learning Abroad to accommodate an increasing demand from students and advisors for structured, well supported, and affordable programs in destinations worldwide.
All Their Programs