There's no better way to build your resume and boost up your job prospects than with an internship in Shanghai. Be in the right place at the right time - Shanghai. Our Shanghai Internship Program is exclusively created to focus on your career development and to secure you real-world hands on experiences. In addition to your guaranteed Shanghai internship, you will gain exposure to networking events and career workshops where you will have the chance to meet and socialize with leading industry experts. Absolute Internship aims to place students in life-changing internships that help shape their career aspirations.
Five reasons to intern with us!
Reviews
Alumni Interviews
Meet William Gant
William Gant is a 21 year old male from Reston, Virginia and attends James Madison University in Harrisonburg, Virginia. William will major in International Affairs and minor in Chinese Business, Chinese Language and Asian Studies. He attended the Absolute Internship Shanghai program from June 7th to August 5th 2012 working for the public relations and marketing/advertising firm SMH International. Speaking English, French and Chinese, William is eager and motivated to travel and learn from cultural experiences around the world. His current plans are to graduate and move to Shanghai, China in May 2013.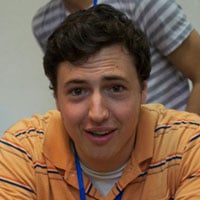 Why did you decide to intern abroad with Absolute Internship in Shanghai?
William: For the last two years I have been searching for opportunities to study or internship abroad in China. After searching through the internet and my Universities resources, I found a great opportunity online through the Absolute Internship program. What finally attracted me to Absolute was their guaranteed competitive advantage with better pricing for their programs, their 24 hour onsite support and a promised cultural and work experience booster. For picking the right program I was concerned with finding a low cost program and a company that could promise work experience in my field of interest. Absolute promised and guaranteed both..
What made this internship experience so unique and special?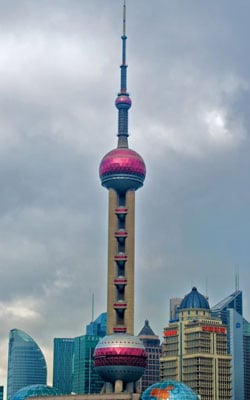 William: Although I have studied in China before, this internship experience changed my perception of China and my overall aspirations to return and work in China in the future. When I first arrived to China I was welcomed by the Absolute program directors and taken care of until we were settled in our housing. In terms of my internship, I was placed with a Chinese Marketing/Advertising Company in the Financial District of Shanghai. I was very satisfied early on when I realized that my internship was exactly what I was looking for. It was also very satisfying to know that Absolute and their staff were there onsite when I had questions about the city and my occupation. Overall it was the strong resume boosting internship opportunity in Shanghai and networking with both foreigners and locals in multiple industries that made my experience so unique and special.
How has this experience impacted your future?
William:By having worked in Shanghai and for a strong company, I now have a unique and powerful resume that has attracted the attention from Chinese and American public relation companies. It was through Absolute Internship's strong network relations and connections that I was able to pursue my goal of seeking a future with China.
What is one piece of advice you would give someone considering interning abroad in Shanghai?
William:Don't be afraid of your language barrier. Much of the concern from my colleagues was that they would not be able to communicate well with the Chinese. In reality, being an English speaker makes you attractive to Chinese companies and a better candidate as an employee. In no time you will easily adapt to the Chinese culture and learn the necessary Chinese to roam around the city.
Meet Angelika Lisek, Absolute Internship alum
Angelika Lisek, a 23-year old Accounting and Finance student at the University of Glasgow in the UK, currently on an exchange program in University of Hong Kong. She interned in Shanghai with Absolute Internship in the summer of 2012. She loves travelling, eating new fascinating and exotic food and learning Mandarin. She has seen half of the Southeast Asia and can not wait to see the rest of it.
GO: Why did you decide to intern abroad with Absolute Internship in Shanghai?
Angelika: I chose China because I have never been in Asia. I love trying new things that none of my friends have ever tried and that was the chance to do something out of my comfort zone. I wanted to challenge myself and the chance to intern in Shanghai turned out to be a once in a lifetime opportunity. What is more, I wanted to enhance my CV by adding the work experience in an Asian financial center. China is second largest economy in the world and it is getting stronger and stronger. Therefore, understanding Chinese business culture would give me a chance to land many job opportunities for my future.
Moreover, Shanghai seemed to be more modern than Beijing from searching the web beforehand and also the fact that most of the financial Asian activities takes place in Shanghai. The reason I chose Absolute Internship was their competitive pricing. I looked through other internship programs and from what I remember their program was the best value for money in terms of what they offered and their reviews from previous interns.
GO: What made this internship experience so unique and special?
Angelika: The uniqueness of this experience was the actual chance to intern in other country, with completely different culture, far away from home and friends. At first I did not know much what to expect and how I am going to perform during the actual internship. However, the whole internship experience turn out to be great. The place I intern at was small but very successful and profitable company. I was given a lot of tasks and responsibilities, and therefore I learnt a lot about myself, my strengths and weaknesses.
Moreover, the atmosphere that Absolute created was of big importance to me. They do not only provided me with the work placement but what is more they took care of the students after work and on the weekends. All the interns, we felt like a small family during these 2 months in Shanghai. We spent time together attending social events, eating out, attending career talks, sightseeing and travelling.
GO: How has this experience impacted your future?
Angelika: have to say that this internship was my first office type of work experience. After the summer I feel much confident about my capabilities, and the skills that I acquired both in the financial field and in the understanding of Chinese thinking and acting.
Moreover, while in Shanghai I networked with professionals and this helped me to gain valuable connections for my full-time offer in Shanghai after my graduation in 2014. Moreover, after adding the Shanghai experience to my CV I had no problems to get an internship offer for the coming summer as well.
GO: What is one piece of advice you would give someone considering interning abroad in Shanghai?
Angelika:I would encourage all the future interns to take out as much as possible from the time they spend in Shanghai. Somebody has told me that what you put in is what you get out. It does not necessary relates only to the working experience but also exploring the culture, picking up the language, having fun and networking with professionals. I would recommend to balance all those factors, but do not forget about Guanxi because it is the foremost important aspect about doing business in China.
Meet Andrew Tichenor, Absolute Internship Alum
GO: What inspired you to intern in Shanghai with Absolute Internship?
Andrew: My inspiration to intern with Absolute Internship stemmed from studying abroad in Shanghai the prior year, but four months of studying still did not prepare me for the cultural differences, the different means of communication, and the very top-down management style present in my job. Absolute made this experience possible by setting up an internship of my choice along with wonderful trips and cultural experiences not possible on my own.
The full-time staff provided networking events and activities after work as well as apartment-style living with a gym and pool. Absolute Internship fostered an awesome working environment for all twenty interns in the program where everyone felt as they had a second family in this brand new city.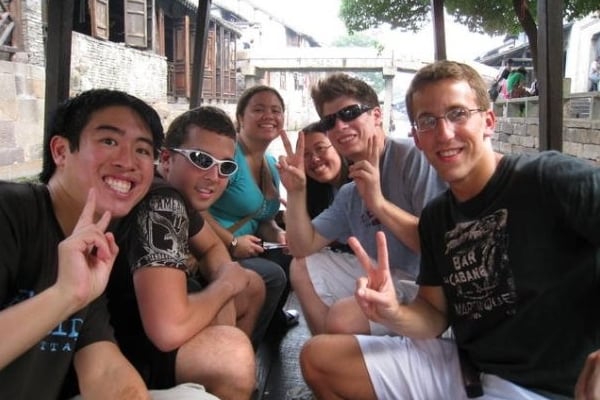 GO: Describe your day to day activities as an intern in Shanghai
Andrew: I ended up interning for a firm called Orient Media as a personal assistant to the CEO. The company allowed me to handle communication with their Western advertisers, which was exciting due to the instant responsibility and exposure to upper level management. I really do not feel you have experienced China until you have worked inside a Chinese company for a Chinese boss. You should make the first and largest step by deciding to take the chance to live and work in China with Absolute Internship.
GO: How has this experience impacted your future?
Andrew: Working in China gave me instant credibility when interviewing for full-time positions. You will find it worth the time, a great learning experience, and a great resume boost, not saying you need that or anything.
Further Info
About Absolute Internship
Absolute Internship is a leading provider in international internship programs overseas. The organization was founded by a team with years of international work experience combined with innovative thinking resulting in the best organized internships available. Absolute Internship offers internship options in Hong Kong, Shanghai, Beijing, Barcelona, and Paris. Visit the Absolute Internship website to learn more about internships abroad.
All Their Programs