Join CRCC Asia on an exciting internship in Beijing, China! As an intern in China, you will have the unique opportunity to explore this economically soaring nation, and become completely immersed in Chinese culture and history. The skills and knowledge you will gain during your internship in Beijing are unmatched and will certainly give you an edge in the job market. Companies and individuals across the globe are lining up to do business in China: it is without question the most exhilarating, challenging and fast-growing nation in which to work.
Five reasons to intern with us!
Reviews
Alumni Interviews
Meet Ethan Rubin, CRCC Asia-Beijing alum
Ethan Rubin is from Great Neck, NY. He attends Binghamton University and enjoys extreme sports, traveling, and history.
GO: Why did you decide to intern with CRCC Asia in Beijing?
Ethan: My passion of traveling to experience different parts of the world conjoint with my thirst for enhancing my knowledge of the global economy drove me towards CRCC Asia.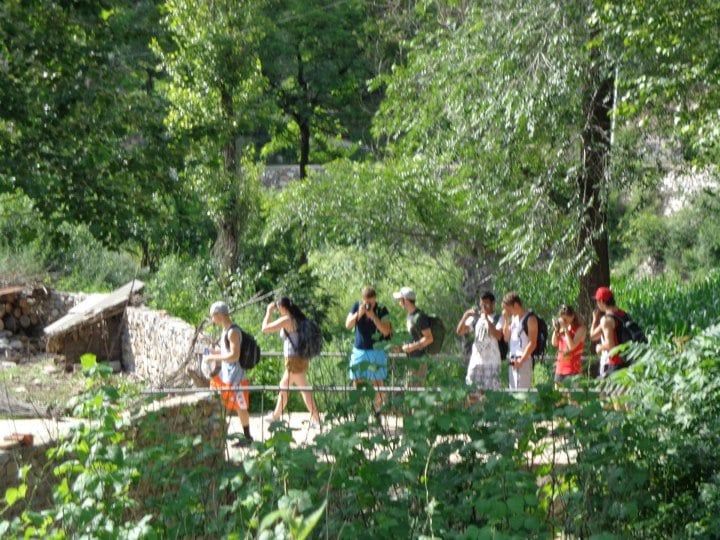 GO: Describe your day to day activities as an intern.
Ethan: A regular weekday in Beijing would be spending a full day at the office completing any task given by my supervisor. Afterwards, I would go home eat, workout, and then socialize at the bar scene with the other interns.
GO: How has this experience impacted your future?
Ethan: CRCC has benefited me for the future in several different ways. Personally, I have become a much more mature adult who can take care of himself and be ready for a full time job. Professionally, the experience of working at Jessie International has well equipped me to be able to spend a day fully functioning day at the office and be ready to complete challenging assignments on time.
Meet George Boyar, CRCC alum
GO: What originally inspired to join the CRCC in Beijing?
George: I decided to intern in China over my senior summer for a couple of reasons. I think the most important one was that I was looking for something to do. I had previously spent my junior year of high school living with a host family in Beijing so I knew my way around the culture and language relatively well. I figured getting a job in China would be great on a couple of levels - I would have massive amounts of freedom to enjoy my summer before college, I would get work experience that would differentiate me from my peers and I would be able to practice and improve my Chinese.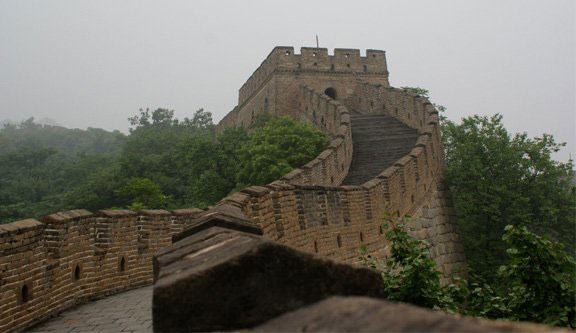 GO: Describe your day to day activities as an intern in Beijing.
George: My work schedule was extremely variable since I was acting as an assistant to the general manager. It's not a very well defined job. Over my time there I did some translating work, read over a few legal contracts, helped to manage an artificial beach attached to the site my company was developing, worked on a promotional movie (they needed a foreigner). I also did a fake interview at the beach on live t.v. (in Chinese), organized a volleyball tournament... I did some pretty wild things, but in between them it was pretty dull sometimes. I think that is pretty understandable as a recent high school graduate since I didn't really have a marketable skill and it took my coworkers (local people since it was a local company) to really come to terms with the idea that I, a foreigner, could be helpful to them. More generally, I would say that I woke up around 10 most days and got to work by 10:30/11 (I had very casual work hours as long as I finished things on time), I would tend to eat lunch in the local area and go out for dinner with some friends, or to one of the many social events in Shanghai.
GO: How has this experience impacted your future?
George: I think one of the biggest impacts this internship had on my future is that I learned that I definitely don't want to work full time in a Chinese company. It was definitely a learning experience.
Meet Kate Gantner, CRCC alum
GO: What originally inspired to join the CRCC in Beijing?
Kate: I was a junior at the time and started to feel the heat to land an internship. I began browsing my university's career center website for different internships. The one that caught my eye was the internship in Beijing, China with CRCC Asia. I'm a business major and the prospect of working in China, the hub of the business world, excited me. It seemed like a no-brainer: study abroad while gaining valuable work experience. I applied immediately and before I knew it I was boarding a plane to Beijing.
GO: Describe your day to day activities as an intern in Beijing.
Kate: I interned with P1.CN, an exclusive social networking for China's elite. I was a part of the Marketing team for the company. My days at the office started at 10 am. I had a 1 minute walk to the subway from my apartment/hotel. I was lucky enough to only live two subway stops away from my work (Thanks CRCC!). P1 was nestled right in heart of the Central Business District in Beijing, which was really exciting. I shared a large table/desk with the other marketing interns. They provided us computers, but I preferred to bring my own laptop. The environment in the office was very laid back. Typically, I would receive my assignments at the beginning of the week and be expected to finish them by Friday. My assignments included market research, creating and conducting surveys for the website's members, analyzing the results and creating reports of my findings. I was also in charge of creating various presentations, some of which I presented in the conference room in front of all the department heads and board members. In addition, I had to do my fair share of proofreading of various documents that had been translated from Mandarin to English. P1 was known for its elaborate invite-only events every weekend, which was an added bonus to being an intern for the company. Unfortunately, I am not skilled in the Mandarin language, I was worried that that might be a problem, but CRCC Asia made sure that my placement was with a company that had a bilingual supervisor.
GO: How has this experience impacted your future?
Kate: Ultimately, interning in Beijing has given me that added edge to put me above the rest. It seems as if Marketing majors are a dime a dozen nowadays, but how many of them have real work experience that they gained in Beijing, China? It can be a daunting idea to consider spending two months in China, but I highly recommend it. CRCC Asia was more than helpful during my entire experience. They take care of all the hard stuff and point you in the right direction.
Meet Rick Purvis, CRCC alum
GO: What originally inspired to join the CRCC in Beijing?
Rick: I vividly remember as a five-year-old sitting in my lounge looking at an encyclopedia and seeing the Great Wall of China. I was fascinated because I have never seen something so different, the culture appealed to me. My inspiration was the love of China's culture first and foremost rather than the internship experience or an addition to my CV. I wanted to understand a different way of living, the size and scale of the daily operations, whether activities came as easy for me in NZ as they do elsewhere, if not, then why?
I graduated with Honors in International Business yet have only traveled as far as Australia. I needed to add credibility to my degree. During university our focus was on China and its current and future importance on the international stage. I also decided to set a career path in the energy industry. While in high school I decided I would work in my chosen career field while traveling the world. I wanted to hit two birds with one stone. Additionally, I intend to complete my Master's degree in Europe or USA within the next 4-5 years. An internship in China would set me up to understand international markets.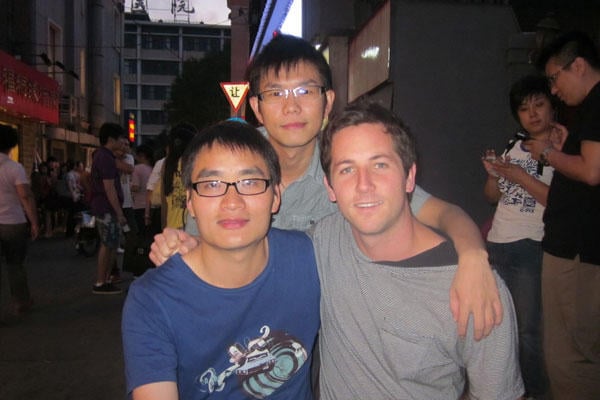 I have seen many photos on Facebook and heard stories of friends' adventures to North America or Europe. I feel I have partially visited these continents. It made me want to visit a country no one else had been to, one that I know would not be at the top of friends' list. In a funny sense it brought out my enjoyment to be a leader. I viewed China as a personal challenge that I wanted next to my name. It may seem minor to others but it helped me in my motivation to decide on, sign up, and prepare for the internship. It become a one year plan and I am proud to achieved this for myself.
I chose Beijing over Shanghai because I wanted to be in the epicenter of the world's most influential nation; there would be a feeling of greatness being there for that reason. Unlike others on the program, I did not want to build up the prospect of joining an important multinational that provided major responsibilities during the two-months. I believed the reality to be, we are interns for two-months, there is only so much responsibility and work the company can provide for us. Also, other than a brief company outline and our own Internet research, we didn't know anything about our chosen company. I did not want to create 'dreams' because the risk in disappointment is high. I wanted to enjoy my time in China. Therefore, I went to China for the holistic experience: history, business culture, people, positive/challenging experiences. Additionally, Beijing's attractions/activities aligned with my interests compared to Shanghai. I loved my time in China because I am confident in my decision making process. I spent time setting the proper mentality prior to China. I am proud of this because it meant I could make the most of my opportunities.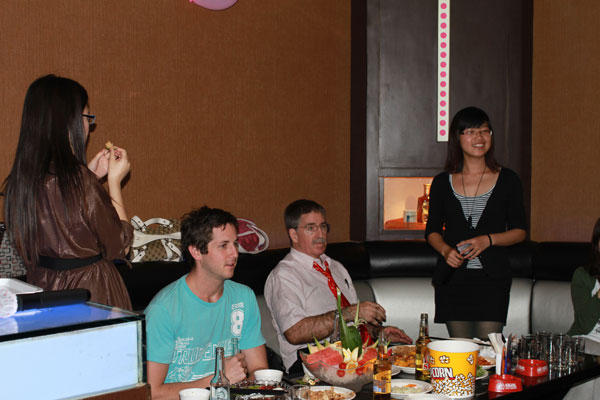 GO: Describe your day to day activities as an intern in Beijing.
Rick: I began by waking at 0815, purchase a sandwich for breakfast on my way to catch the 0840 bus and arrive at 0930 for work. I would follow up my emails for any developments from work the previous day. The majority of my assignments lasted 2-4 days. They would consist of researching international business ventures/opportunities in overseas markets/countries. If I finished a task I would offer assistance to either Patrick (Supervisor) or Cisily (CFO - work colleague). The main focus for me was to find opportunities where our company can provide solar hot water heating products.
I researched project ventures in NZ, Australia, Australia, Israel, and Germany. Twice a week my team would visit four/five-star hotels to offer solar hot water heating solutions. We present our proposal outlining the products and services suitable for their hotel. If they are impressed we arrange additional meetings and eventual contracts written up. Throughout my time I proofread English translated contracts, media releases, and PowerPoint presentations.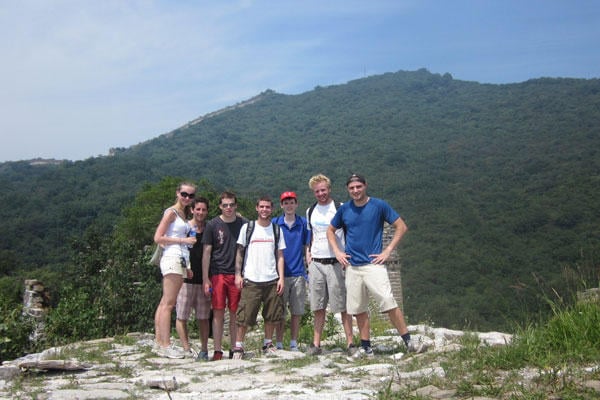 GO: How has this experience impacted your future?
Rick: My experience has had a far greater positive impact on me personally than in any other manner. This is important to me because it helps to build my mental abilities. There were a few occasions in the months leading up to the possible departure date for China that I doubted the experience. I now have the utmost confidence to continue my travels around the world. My workmates helped me understand the mentality and behaviors of the Chinese people and business culture. China allowed me to understand how I can push myself further within all aspects of my life, I know I am capable of much more. It will always hold a special connection to look back and know this is where it all started. I love to learn and involve myself in new experiences, traveling the world is the way that will fulfill these aspirations.
As I state to friends and family, it is difficult to measure the impact my internship in China will have for me professionally. Broadly, I can only imagine it will be a positive, its severity is what I am unsure about. For many this is a notch on their CV yet its impact is determined by future employers. I will let it take its course, I will focus on my professional qualities. I learned the importance of cultural differences in a business environment, how minor differences can lead to major implications. At times I felt helpless because I was in a country where I wasn't fluent in its language. However, I could sit back and focus on the indirect communication between different nationalities. Overall, I am confident I can prosper professionally in a competitive country, industry, and city. I intend to make my mark on the energy and resource industry. China is fast becoming the leader in this field, therefore, I will not be surprised to see myself return.
Meet Natasha Walcott, CRCC Asia alum in Beijing
GO: What originally inspired you to intern in Beijing with CRCC Asia?
Natasha: I've always wanted to explore China; it was one of those things on my bucket list. So when I became interested in Marketing in my junior year of undergrad, I decided doing an internship in the industry would really benefit my aspirations. It almost seemed serendipitous when my University sent a listing of internship programs to all students; CRCC Asia was on the list. Once I navigated their website, I decided to be adventurous and conquer to dreams at once. It was one the best decisions I've ever made for my academic and professional career.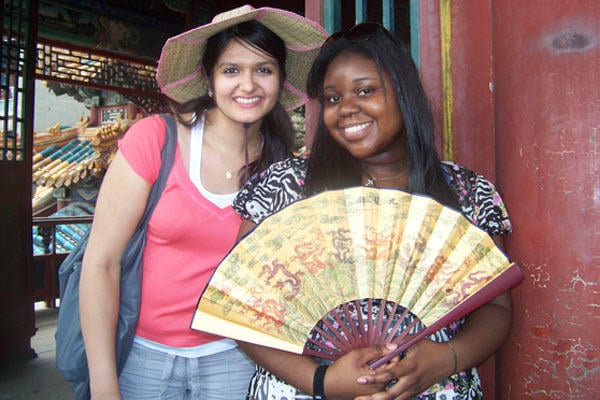 GO: Describe your day to day activities as an intern in Beijing, China.
Natasha: Once my internship began I had a work schedule of an 8am-5pm shift from Monday-Friday. I did a lot of research for my internship in the clean technology sector. I answered phones in Mandarin phrases that I learned, was part of a brain storming idea session for a new organization within the company, drafted email invitations and flyers, and attended business meetings within the company.
After work, I would eat dinner with my roommate and others friends I've met and fostered from the internship program. We really wanted to take full advantage of China so some days we would plan to meet at a certain Market or store to go shopping. Weekends were the best! We made sure to explore a different part of China every weekend. We managed to go to The Great Wall, Forbidden City, the electronic market, a weekend getaway in Chengdu, and of course partying!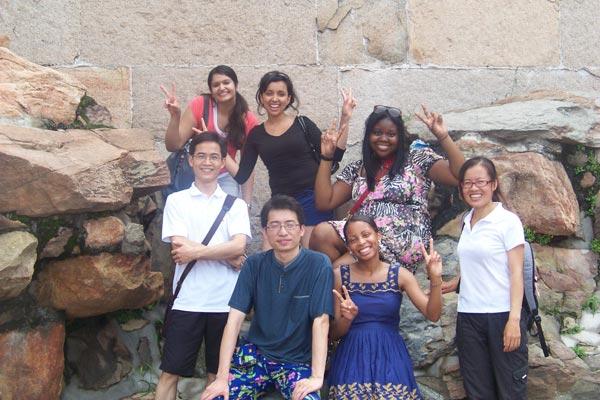 GO: How has this experience impacted your future?
Natasha: Interning in China crafted me into a very independent and flexible person. If I came make it in a vastly different cultural and language speaking country, I know I can accomplish great things anywhere I travel whether it be nationally or internationally. Exploring marketing in China made me realize that I want to learn more, thus I'm currently wrapping up my last semester of graduate school in Integrated Marketing Communications at Roosevelt University. I've also developed a fond interest in the Green and sustainability industry. I currently work as an Environmental Sustainability associate with an emphasis on LEED construction. I truly feel that my experience in China has fashioned me into a well-rounded individual.
Interview with Carlos Ruiz, CRCC alum
GO: What originally inspired you to intern in Beijing with CRCC?
Carlos: At the time, I was seeking a Master's Degree in Architecture at the School of the Art Institute of Chicago. I was looking to expand my horizons in the area of architecture and was ideally thinking of travel opportunities. In my studies and research, I knew of the advanced technologies and methodologies in architecture that was happening in China. In addition to their recent hosting of the 2008 Olympics, China was at the forefront of some amazing newly built architecture. I also knew of China's rich past and wanted to experience the culture and the Chinese people's love of architecture, old and new.
I located CRCC through my school's website for students. I saw an opportunity to intern abroad. I researched CRCC and was pleased that their company placed American students in China's leading markets and gave students a one to three month experience in Chinese workplaces. I seized the opportunity in utilizing a company that had established networks within China and it saved me some time, looking for intern opportunities abroad.
GO: Describe your day to day activities as an intern in Beijing.
Carlos: To my surprise, I was the first architect intern that CRCC placed in China. I was excited about this opportunity and was looking to make an impact and soak in all the knowledge that I could. I was placed with a firm called Spatial Practice. There, I was a part of a small team of architects working in Beijing. Our project was a part of a national competition to design a skyscraper inside China's Central Business District (CPD). From concept to architectural drawings, I helped to present the ideas of the firm to a panel that was choosing amongst designs sent in from other top firms in and out of China. I worked on making concept models to developing drawings and diagrams that represented the firm's ideas. The firm's final presentation was not selected as a finalist; however, the experience in being part of a project from beginning to end was priceless; I know I could not be a part of such an experience anywhere else.
GO: How has this experience impacted your future?
Carlos: My experience in China was absolutely complete. Having a central role on a team of architects in developing a concept from beginning to end allowed me to understand the undertakings of an architect. I completely understand the rigors involved in detail and understand what is needed to present ideas to potential clients. Having returned from my trip to China, I have a renewed vigor to return to China sometime in the future either professionally or personally. I understand what is needed on my part in participating in a culture very unfamiliar to my own. Having flexibility and a respect to the host culture has added virtue to my life and I will always remember it as a great experience.
Further Info
About CRCC Asia
CRCC Asia offers innovative internship options in a variety of internship fields in China. With our extensive network in China, you are bound to find an internship in the field of your choice. We have offices in Beijing and Shanghai, and ensure all of our interns with quality on-going support.
Interns can also enroll in Mandarin classes while completing their program. CRCC Asia provides assistance in arranging housing as well as the visa process. Browse through the reviews below and visit the CRCC Asia website for more information.
All Their Programs