CRCC Asia offers exiting internships in Shanghai, China! China's economy has grown at a meteoric rate and its business community is part of the most exciting and promising markets in the world. Shanghai is home to the world's fastest growing stock exchange, making the city the financial heart of Mainland China. CRCC places you amidst this vibrant city to give you the internship experience of a lifetime. You will work with world-renowned organizations, meet established professionals in your field, and attend professional development events and workshops to make the most out of your internship.
Five reasons to intern with us!
Reviews
Alumni Interviews
Meet Laxmi Patel, CRCC Asia alum in Shanghai
GO: What originally inspired you to intern in Shanghai with CRCC?
Laxmi: I had been studying International Business Management and the internship was an integral part of my graduate studies in Canada. I had exposure to various marketing strategies and making business plans for a few Canadian and British companies during my academic tenure and the internship required me to put all this experience into practice. It was nice to have a feel of the business environment in China, the world's manufacturing hub. I chose Shanghai as it is the most commercial city and many expatriates work and live there. I wanted to have the real feel of the Chinese market and I found CRCC Asia. CRCC was offering an excellent opportunity at a very competitive price. I can't deny the fact that CRCC kept its promises.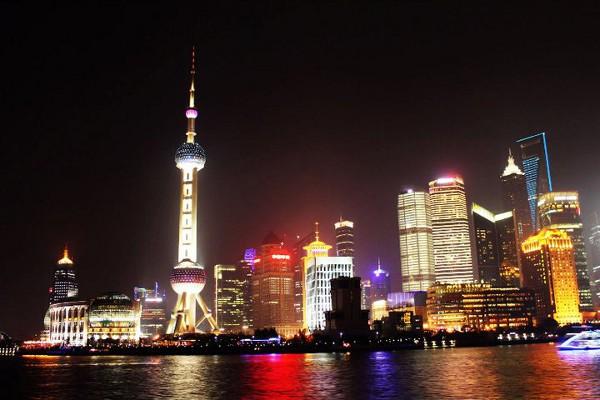 GO: Describe your day to day activities as an intern in Shanghai.
Laxmi: I was interning at the company called Trepantech Group Ltd. that was founded in March of 2009 by a group of individuals who wanted to inspire change in the world through technology. The company's mission is to create valuable technology to enrich lives and enhance how users experience their world. As an event coordinator, my major role was to input the live and current events around the city into the mobile application so that app users could take its best advantage. The task for me was to design and execute the marketing strategies for the local market and draft the business plan for Chinese market. During my 8 weeks with the company I was able to give direction towards the lucrative business of the Location Based Services in the Chinese market.
GO: How has this experience impacted your future personally, professionally, and academically?
Laxmi: The internship in Shanghai has given me a broader prospective of International Trade and made me uncover this transition to Global Trade. It has given me a chance to visualize the immense potential of the Chinese market and their business practices. My understanding of business etiquettes and some DO's & DON'Ts while doing business in China has become more profound. Professionally, this internship has added an extreme value to my resume. Since everything is made in China, employers consider it a huge value to have experience working there. It provided me leverage to compete with other candidates. The internship in China has earned me extra respect in my business school and has made me stand out. I have convocated very proudly.
Meet Greg Milani, CRCC Asia alum in Shanghai
GO: What originally inspired you to intern in Shanghai with CRCC Asia?
Greg: To complete my masters I had to intern in a company for at least 2 months. I was living in Spain, I am originally from Brazil, and I had finished my Masters in Marketing in Madrid. The situation in the EU was really bad at the time, thus, it wasn't ideal for me to return to Brazil.
I started talking to friends in class to see what they were all going to do, one of my closest friends form Costa Rica told me that he found a website with internships in Shanghai: CRCC Asia. I thought he was crazy to do that, and he didn't make a strong case for his decision. Months passed and I hadn't found a proper place to work, so I changed my mind and thought an internship in China could be really interesting to do culturally and to gain some experience.
GO: Describe your day to day activities as an intern in Shanghai.
Greg: I worked in a British agency called Profero that has offices all over the world. Initially I was "hired" to work at the Branding department but the area that needed more help at the time was Performance. In the beginning of my internship I changed/improved the slides for the presentations we were doing for big companies. It was a very methodical work that took long hours and days.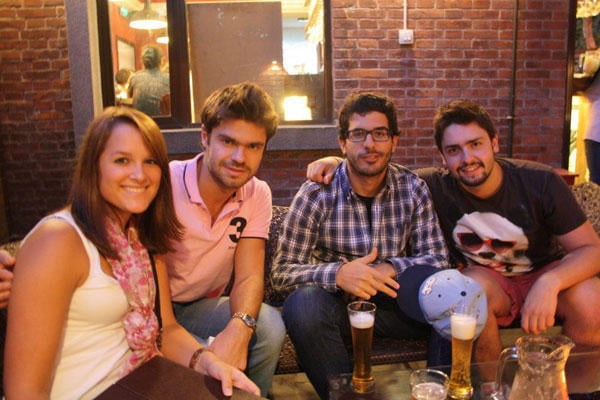 When I got this work done, I started learning the fundamentals of some of Google's tools that I would be using for the rest of my internship: Google analytics, SEO & SEM. I was very lucky to have this internship because I was able to learn a lot, my co-workers showed a lot of patience to teach me stuff, and the atmosphere at my work was fantastic.
Going out for lunch in a typical Chinese neighborhood and getting to know my co-workers was very nice. They wanted me to try all type of foods and ask me things about my country; it was very nice to see our differences and share stories.
GO: How has this experience impacted your future?
Greg: This experience had a significant impact on me because not only did I make a lot of new friends, but I had the chance to learn a lot professionally, and the opportunity to visit China. I was offered to stay in Shanghai for more time and work at Profero as a paid employee. Unfortunately, I had all my stuff back in Madrid and things to settle, so I didn't stay. I am still in contact with the friends I made at my work, and other interns from the program!
Right now I am working with Google SEO and SEM in Brazil, so I have to thank my internship for the developments in my professional career.
Further Info
About CRCC Asia
CRCC Asia offers innovative internship options in a variety of internship fields in China. With our extensive network in China, you are bound to find an internship in the field of your choice. We have offices in Beijing and Shanghai, and ensure all of our interns with quality on-going support.
Interns can also enroll in Mandarin classes while completing their program. CRCC Asia provides assistance in arranging housing as well as the visa process. Browse through the reviews below and visit the CRCC Asia website for more information.
All Their Programs