Over the past three decades, China has left the world in awe with its blistering economic growth. The Middle Kingdom has now become the 'new' land of opportunity. At the Get in2 China Group, we can help you be part of the action. Get in2 China provides students, graduates and professionals with exciting internships at companies Beijing and Shanghai, two of China's and the world's most vibrant and cosmopolitan cities. Our staff is dedicated to finding you the best internship in China that's right for you.
China Internship Program
With over five years of expertise, Get in2 China offers you a unique opportunity to experience Chinese business culture firsthand and gain industry-specific knowledge through an internship in China. Furthermore, companies across the globe are looking for candidates with real work experience in China. Over the past few years, we have placed over 1100 applicants at top multinational and local companies in Beijing and Shanghai. Many of our interns have even been offered full-time jobs with their host companies after their internship.
Starting Date: Ongoing
Duration: Ranges from 1 to 6 months
Locations: Beijing; Shanghai
Get in2 China Packages:
Full Internship Program: Acceptance guarantees placement at a top Chinese firm.
Combined Internship and Language Program: Internship plus Mandarin Chinese classes. We offer intensive courses, HSK preparation or private lessons in Beijing and Shanghai.
Five reasons to intern with us!
Reviews
Alumni Interviews
Meet Waqas Ahmed, Get in2 China alum
GO: What originally inspired you to intern in China with Get in2 China?
Waqas: Well, I've been looking for some challenging opportunities that might help me to make the right choice in my career. Since China attracts lots of attention for the past years I thought that having experience there will definitely help me to stand out and help me to expand my networks. I've never been in Asia before so I looked in the internet for some organizations that can provide assistance. I've found a few companies helping to come to China but the one that really dragged my attention was Get in2 China.
Those guys offer very nice programs that combine internships with some top companies as well as Chinese language study so basically I could work & study at the same time which was awesome. In the internet I've found a few programs similar to Get in2 China's offered by CIEE, CRCC-Asia and the Hutong School, but the cost of those programs compared to Get in2 China's was much higher. Moreover, I've seen on their website that they have been featured on Chinese national television (cctv news) and also some newspapers like China Daily wrote interesting articles about them and interviewed some of their students. All other reviews that I've found in the internet were quite positive. That's how I chose Get in2 China.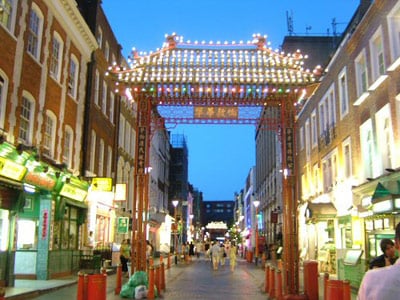 GO: Describe your day to day activities as an intern in China.
Waqas: My daily tasks were to assist and communicate with foreign partners. Process orders, assist during the quality check and monitor the shipment. Assist in preparing materials for presentations and arrange meetings with potential clients.
GO: How has this experience impacted your future?
Waqas: The experience that I've received during the internship was quite good. I got a basic understanding on the whole process as well as met lots of business people and not only from China but from other countries as well. It helped me to enhance my communication skills and also build up some connections.
Meet Anastasia Novobranova, Get in2 China alum
Anastasia Novobranova, a former intern now working and living in China, explores the difficulties of being an intern in the Middle Kingdom.
Why did you decide to intern with Get in2 China?
Anastasia: I came to China's capital city, Beijing, in 2009, after graduating with a bachelor's degree in international communications. I knew little of the country that was to be my destination, I did not speak Chinese, and I had no experience working or interacting in any other way with Chinese people. But fortune favors the brave, and the decision was a crucial one for my future career.
Fortunately for me, an understanding of Mandarin Chinese was not needed and, as I learned later, a large number of internships in China actually do not require you to know this seemingly incomprehensible language. However, language is only a tiny obstacle towards fully enjoying the world's fastest growing country.
Did you experience culture shock during your time in China? What tips would you give future interns?
Anastasia: There are only a few foreigners who are fortunate enough to never experience culture shock in China. Upon arrival, you are met with a whole bunch of feelings at once: awe, excitement, fear, curiosity, confusion and, at times, even disgust. As much as you have heard of Asian culture being so different from European, you only get to know the extent of the difference once you are faced with it. For that reason China is the best place to experience real Asian culture: food, language, traditions and customs, attitudes, etc. Still, however, the Middle Kingdom requires you to be tough and optimistic: only through frustration, excitement and adjustment can you fully enjoy China. Not everyone can handle it.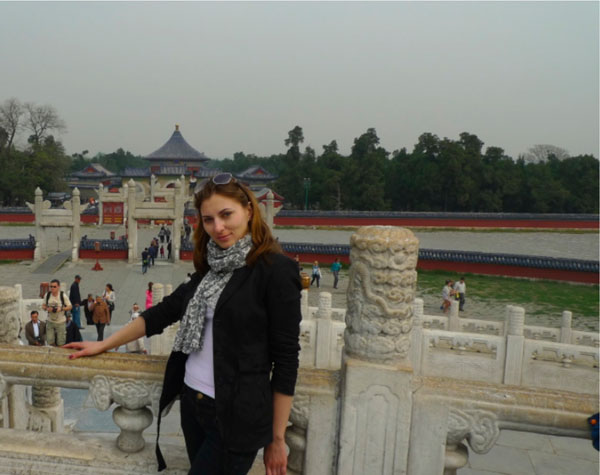 As I arrived for a long-term period (my internship was 6 months), I went through all of the stages of what psychologists call 'culture shock'. I was lucky though, my adjustment and adaption went relatively smoothly, as Get in2 China Group helped me all along the way. Thanks to them, I did not have to worry about searching for my first accommodations, a process that can be rather hectic for foreigners. As I soon found out, bargaining here extends far beyond the reach of markets, and even applies to some boutiques and real estate agencies! And if you are not used to fighting for a discount, then you pay much more for your apartment than it's worth.
But the most important thing for those coming for their first working experience in China is to know all the intricacies of communicating with Chinese co-workers. The success of your internship largely depends on how well you can get along with your colleagues and managers.
What advice would you give future interns about interning in China?
Anastasia: For those considering an internship in China, it is highly recommended to have your first experience in an international or foreign company. It might be a local one, but preferably with some other foreigners working there already. The staff of Get in2 China Group coached me, I mostly knew what to expect, and was not greatly confused or discouraged. Of course, the 'cold welcome' on the first day was colder than I expected. I felt like an intruder - the Chinese staff talked all the time in Chinese, and I kept thinking that they were talking about me. However, after some time, I used one of the tips I was given: be the first to break the ice. I addressed one of the Chinese ladies nearby to help me with setting up an account on my computer, and she was glad to be of assistance. Ten minutes later, we found ourselves talking about the usual stuff Chinese people would ask you every other day if you spoke Chinese (i.e. name, country, how do you like it in China, what do you think of the Chinese food etc. Be ready for these questions coming on a frequent basis. Once you break the ice with your Chinese coworkers, they with will want to know all about you. But do not worry - there is nothing in the back of their minds, just pure curiosity.
It is important to keep in mind that when working with Chinese people, they rarely speak loudly and openly. All their issues they prefer to discuss between themselves in hushed voices, and it does not surprise me anymore to see my Chinese colleagues whispering to each other. It might make you feel uncomfortable at first, but consider it as a cultural difference. Many businesses in China actually run in a subdued manner with little being announced. In addition, Chinese offices, in most cases, stick to fixed schedule, so you can arrange your plans and be sure that you will live up to them.
An internship in China is not just a way to test yourself and your ability to survive in a different culture. First and foremost, it is a vast opportunity to stand out from the herd. China has been continuously growing in significance in global affairs, and those who know how to handle China better have a leg up on the competition. If you are considering an internship in China, here are some tips to consider:
Read as much as you can find on China, but do not believe everything you read. Some people coming to China simply can't cope with the culture shock, and pour it out online. Information on China is useful when you know how to use information properly.
You can consider applying for an internship in China via an internship agency if you have never been to China before. Though it comes at some expense, it certainly has its benefits, as was the case with me.
Try to make as much of your time in China as possible. No matter how difficult the Chinese language might be, at least try to learn its basics. You may notice that once you have some progress in it, you will find it a lot easier and more enjoyable to study. And the locals like you more when they hear that you can pronounce their language.
Before you go to China, check with the agency (if you choose to apply with it) what type of visa you should apply for, if the accommodations are available, if the company can provide you a letter of recommendation upon the completion of you internship, and what extra services are included in the package if you book an internship program with the agency.
Further Info
About Get in2 China
You may have heard of a place called, oh I don't know, China. Ever thought of getting in on the action? Now you can! Based in two major cities, Beijing and Shanghai, Get in2 China is your entry into the Middle Kingdom through study programs, volunteer opportunities and, most of all, internships. Thinking of interning at a bank? How about a law firm or an IT company? Perhaps you're more artistically inclined or seek experience at an NGO? At Get in2 China Group, we'll find something that's right for you.
We also know our stuff: We've been at it since 2007 and have established a network of over 2000 partners in almost any field imaginable. Most of all, our placements are in China's two most dynamic and global cities: Beijing and Shanghai.
All Their Programs