London is a major center for international business and commerce and is known for its financial and media distribution industries. More than half of the UK's top 100 listed companies and over 100 of Europe's 500 largest companies, such as HSBC, Reuters and Barclays, are headquartered in central London. Intrax offers year-round placements as well as 8-week summer internship placements in London, England.
Five reasons to intern with us!
Reviews
Alumni Interviews

Meet Taylor Frable, Intrax alum
GO: What originally inspired you to intern in London, England with Intrax?
Taylor: I was originally inspired by my friend who told me about Intrax and their abroad program. I have always wanted the opportunity to travel and experience other cultures. When I heard about Intrax I knew it would be an amazing experience.
GO: Describe your day to day activities as an intern in London.
Taylor: I had to commute every day to my internship with Hillgate Public Relations Limited. This let me use the tube to and from work and really get used to how to travel around London. There is not normals day in public relations but each morning each person in the office would grab a newspaper to see if any of our clients got any coverage and look for trends and hot topics. I would usually work on press releases about client products, research blogs, and call journalists and editors.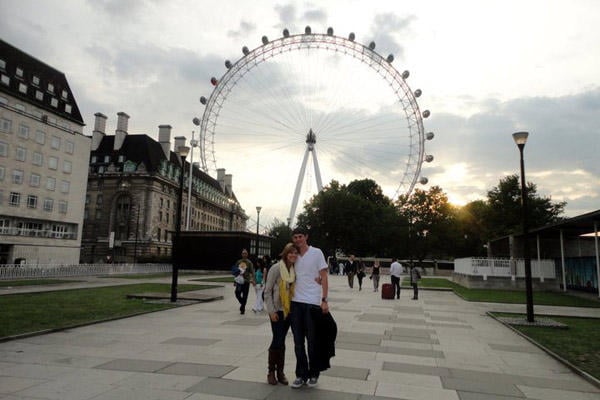 GO: How has this experience impacted your future?
Taylor: The chance to work abroad with Intrax has benefited my future greatly. Having interned in London has really helped me stand apart from the hundreds of others applying for the same jobs as me. It has also helped me meet great friends who I am still close with since last summer. Overall I would recommend this experience to anyone!
Further Info
About Intrax
Intrax Global Internships is your launching pad to a global career. We offer summer and year-round international internships to talented and ambitious college students and recent grads. This is a unique and unforgettable opportunity to gain practical work experience and make connections. Spend your time in one of nine leading economic centers and experience what it's like to work in marketing, finance, public relations or at a nonprofit or start-up.
Intrax Global Internships offers American students two ways to intern abroad - our premium program and placement only. Both options include custom matched placements in an international internship in your field and city of interest. In addition to this placement, our Premium program covers your housing, a local excursion with other interns, and Global Skills Training; it's offered in the summer and runs from mid-June through mid-August. Placement only internships are offered year round with flexible start dates and durations.
All Their Programs