With the largest metropolitan economy in the world, Tokyo is renowned for its automobile, electronic and chemical industries. Tokyo is home to several of the world's largest investment banks and insurance companies and is the hub for Japan's transportation, publishing and broadcasting industries. Intrax offers year-round placements as well as 8-week summer internships placements in Tokyo, Japan.
Five reasons to intern with us!
Reviews
Alumni Interviews

Meet Carlos Aquino, Intrax alum in Japan
GO: What originally inspired you to intern in Japan with Intrax?
Carlos: Intrax was the only option available with enough flexibility to work with a busy graduating student. I looked for other options but application dates in other programs were ridiculous and some of the requirements such as major, experience, etc were just too complex to work with. Intrax perfectly matched my skills set, and experience with my internship role.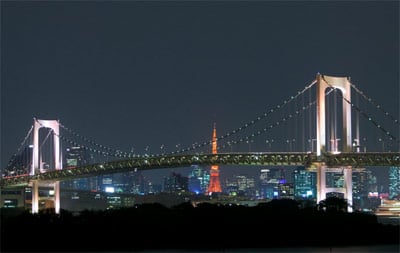 GO: Describe your day to day activities as an intern at the Japan Marketing Association.
Carlos: First they gave me a project to compare the Japanese research industry with other countries such as the US, Germany, etc. Based on that research I had to interview experts in different industries which helped me network and understand the structure of the Japanese business environment.
Second they had me prepare a presentation based on my research and present it at an industry convention in Sydney, Australia trip which my company sponsored for me.
GO: How has this experience impacted your future?
Carlos: The internship provided me with the skills necessary to develop an international career. It made me develop enough confidence in myself in order to present multimillion dollar deals to investors and companies' management. Academically it introduced me to the market research industry which is gigantic, and it also helped me break into the Asian markets, in case I decided to open my own business.
Further Info
About Intrax
Intrax Global Internships is your launching pad to a global career. We offer summer and year-round international internships to talented and ambitious college students and recent grads. This is a unique and unforgettable opportunity to gain practical work experience and make connections. Spend your time in one of nine leading economic centers and experience what it's like to work in marketing, finance, public relations or at a nonprofit or start-up.
Intrax Global Internships offers American students two ways to intern abroad - our premium program and placement only. Both options include custom matched placements in an international internship in your field and city of interest. In addition to this placement, our Premium program covers your housing, a local excursion with other interns, and Global Skills Training; it's offered in the summer and runs from mid-June through mid-August. Placement only internships are offered year round with flexible start dates and durations.
All Their Programs