Study abroad with ISA in the culturally diverse city of Buenos Aires! This city is well know for its dynamic atmosphere and it's no wonder it is one of the most popular study abroad destinations in South America. Students come here to be immersed in Latin American culture and learn Spanish, and Buenos Aires is the perfect city to do both!
ISA currently offers programs at two universities in Buenos Aires:
University of Belgrano: Private institution founded in 1964. The university is located in a suburb of northeast Buenos Aires and only a quick subway-ride away from downtown Buenos Aires. Academic year, semester, and summer programs are available with courses focusing on Latin American Studies and Spanish.
University of El Salvador: This large university (18,000 students) is located in the heart of Buenos Aires and provides a wide range of Liberal Arts and Social Science courses. Students may elect to study at the University of El Salvador for an academic year or a single semester.
ISA has a long history of sending students to study abroad in Buenos Aires and we're proud of the programs we offer. Our on-site staff are a friendly bunch and will be there to support you every step of the way. Visit our website for more information!
Reviews
Alumni Interviews
Interview with Kelly Derouin, ISA-Buenos Aires alum
GO: Why did you decide to study abroad with ISA in Buenos Aires, Argentina?
Kelly: I chose BsAs firstly because I'd studied Spanish in high school and wanted to immerse myself in a Spanish speaking country. I was a Theatre Arts major as well as an International Studies major in school, and I wanted to explore the cultural side of the Arts.
While most of my friends were studying Shakespeare in England, I'd heard about the fierce and vibrant arts, music, and dance scene in BsAs. I was able to become fluent in Spanish, and take tango classes, contemporary arts classes, visit museums, audition for theatre productions, and actually take an acting class in the city with locals!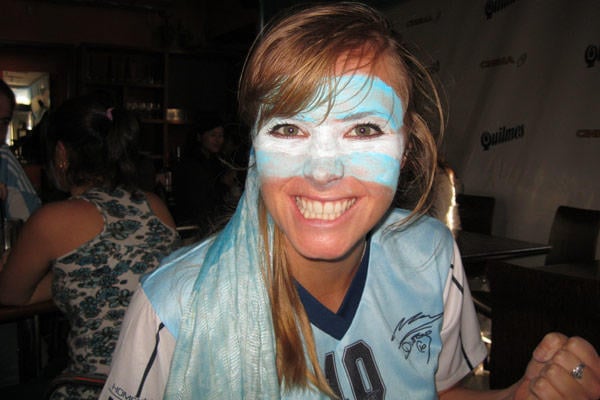 GO: What made your study abroad experience unique and special?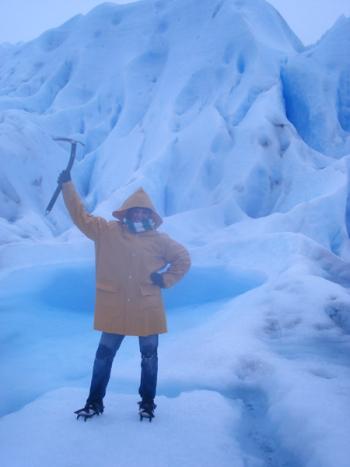 Kelly: What made my experience the most special, honestly, was my host family. I lucked out in living in a modern apartment with a single mom and two teenage kids not far from my age. They went out of their way to make me feel included and even took me on family vacations, and out to dinner. When it was my birthday they threw me an asado on the roof of our apartment building. I still keep in touch with them and know whenever I'm back in South America I have a home there.
GO: How has this experience impacted your future?
Kelly: I learned a new language! That alone has opened an innumerable amount of doors for me in the professional world. I'm qualified for alot more jobs now and can communicate and network with a whole new world of people!
I also learned alot about myself in that time. I learned how to rely on myself and trust myself with tasks or challenges that might seem impossible at first. I can make new friends, navigate a foreign city, or walk into a job interview or audition with total confidence because I've done it all already, IN A FOREIGN LANGUAGE! I have no reason to doubt myself or have any fear.
Interview with Jessica Francis, ISA Argentina alum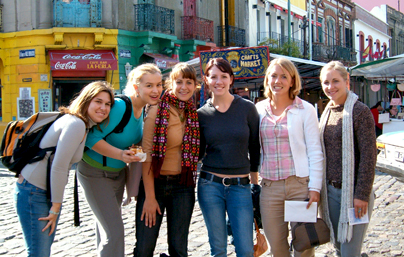 GO: Why did you decide to study abroad with ISA in Argentina?
Jessica: I chose ISA over other programs because they offer living with a host family instead of in student dorms. I really wanted to immerse myself in Argentine culture and be forced to speak Spanish. Once I was in Argentina I was very impressed with how ISA operates. The people that work in the Buenos Aires office are amazing people that helped me in so many ways. Every time I needed anything they were always there to help. They were very organized and always anticipated the students' needs.
GO: What made studying in Argentina a unique and special experience?
Jessica: There was nothing that wasn't unique or special about my study abroad experience. I was in a different country doing different things every day, having a new experience every time I turned around. The one thing that made my study abroad experience so fantastic was the best friend that I made. I met a girl from a different state in the airport and we were placed in homestays blocks away from each other. We experienced Argentina together and are still best friends today, almost 2 years later. I experienced an amazing country and people and made a best friend for life.
GO: How did this experience impact your academic development?
Jessica: My study abroad experience has had a great impact on my life since I returned from Argentina. Personally, I gained a best friend and some family across the world. Academically I was finally understanding the historical aspect of their culture, advancing my studies in my Spanish major. Professionally my study abroad experience is probably the reason why I have the job that I have today. I got a teaching job right out of college at a bilingual English-Spanish elementary school. I teach one subject in English and another in Spanish to a 90% Hispanic population. It is due to my experience in Argentina that I am able to better understand the culture and language of the students in my class.
Further Info
About ISA
ISA distinguishes itself as a study abroad provider by its commitment to each individual student. ISA services are available to students, parents, faculty and advisers throughout the study abroad process. In addition to the ISA team in the U.S., ISA offers study abroad students constant support through resident directors available in study abroad locations globally.
Everyone at ISA is proud to be a part of offering a high quality study abroad experience to American and Canadian college students at an affordable price. We recognize that we play an important role in the worldwide effort of international educators to increase awareness of cultures and societies outside of each student's national boundaries. Our programs are designed to maximize our participants' learning abroad, and we understand that most college students need support and expert guidance before, during and after their time abroad.
All of Their Programs