This program is ideal for students whether you are looking to become more fluent in the Spanish language or looking to spend a summer, semester, or academic year abroad enjoying the benefits of a big city while being within reach of the Pacific Ocean and Caribbean coast. Courses are offered in everything from business to physical therapy to psychology and Spanish language study is available at the elementary, intermediate and advanced levels (no previous study is required). In addition to the included social and cultural activities, you will receive breakfast and dinner daily in your homestay. Optional excursions, such as trips to the Arenal Volcano, hot springs spa and Monteverde Cloud Forest Reserve where you will explore Costa Rica's diverse ecology are also available.
AIFS offers accommodations in the form of local host family home-stays, where you can truly immerse yourself in the Costa Rican way of life as well as practice your developing language skills. Take tropical dance lessons, see sports games and other forms of entertainment through AIFS and the university. Explore this beautiful country and culture with AIFS as your guide! Look into the details today!
Reviews
Alumni Interviews
Interview with Frederic Hensen, AIFS alum in Costa Rica
GO: Why did you decide to study abroad with AIFS at Veritas University?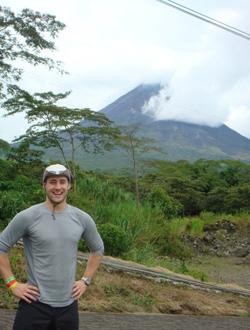 Frederic: I chose to study with AIFS because they offered a program that included both Spanish immersion and coursework focusing on environmental ecology. I found no other reputable program with both areas of study available. As an Environmental Science major, it was very important to me to find a program that would augment and broaden my understanding of earth systems and ecology. Current science has shown that the fate and wellbeing of humanity is interdependent on the fate and wellbeing of those very ecological systems. Human civilization is degrading and overexploiting these systems to our mutual destruction, and I very seriously wanted to experience these realities from a new perspective and a new culture.
GO: What made your study abroad experience unique and special?
Frederic: So many things made my experience in Costa Rica special! I loved staying with my "Mama Tica" (Costa Rican Mom). She cooked for me every morning and night, chatted with me in Spanish, and brought me to the market and to fiestas with friends and family. I loved all of the opportunities to go bungee jumping, visit the coast and go surfing, go zip lining, sit in the volcanic hot springs, hike through the tropical rain forest...I will never forget all of my experiences from Costa Rica.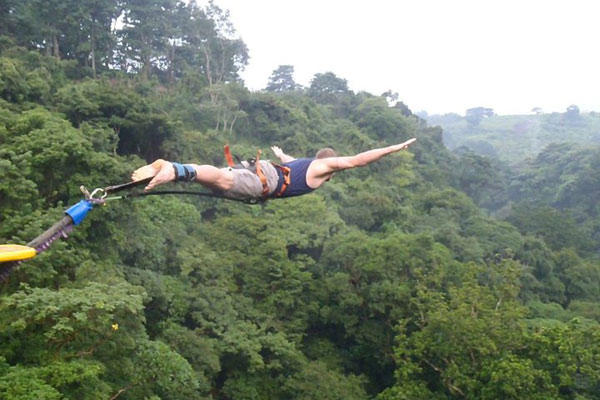 GO: How has this experience impacted your future?
Frederic: Being able to say that I am proficient in speaking and writing Spanish, and simply having the cultural experience abroad is invaluable to my resume. Studying abroad in Costa Rica has been so interesting and appealing to everyone I interview with. Now that I am graduating and applying to law schools, I am constantly being asked about my experience. I am certain that studying in Costa Rica helped me be admitted to the School of Law at the University of Washington, a top seven public law school in the U.S.
Meet Kali Borba, AIFS alum in Costa Rica
GO: Why did you decide to study abroad with AIFS in Costa Rica?
Kali: I studied abroad at Maquarie University in Sydney Australia through AIFS and I really loved it. So I wanted to use them again and Costa Rica just seemed so beautiful and the school looked like a great place for me to be.
GO: What made your study abroad experience unique and special?
Kali: I think what really made it unique and definitely special was my host family, my Mamatica. She made all authentic Costa Rican dishes and everything was just absolutely delicious! She would sit with me every morning for about half an hour to chit chat/practice my Spanish. This was absolutely invaluable and that is one of the most amazing experiences of my whole trip.
GO: How has this experience impacted your future?
Kali: I have made lifelong friends, in Costa Rica as well as in the US who are still a major part of my life today. Professionally, I enhanced my Spanish skills, as well as having the study abroad experience is a great addition to my resume. Academically it gave me my study abroad experience for me to graduate with a bachelors of Spanish. I am now a Spanish translator for a hospital.
Interview with Johayne Cabey, AIFS alum in Costa Rica
GO: Why did you decide to study abroad with AIFS at Veritas University?
Johayne: I decided to study abroad with AIFS at Veritas University, because it seemed as if the program offered many things I would want. The school being in close proximity to my homestay location played a big role in my decision. Also, the fact that there were many excursions offered in the price of the program fee. AIFS seemed as if they would do all that they could to make my study abroad experience a very comfortable one.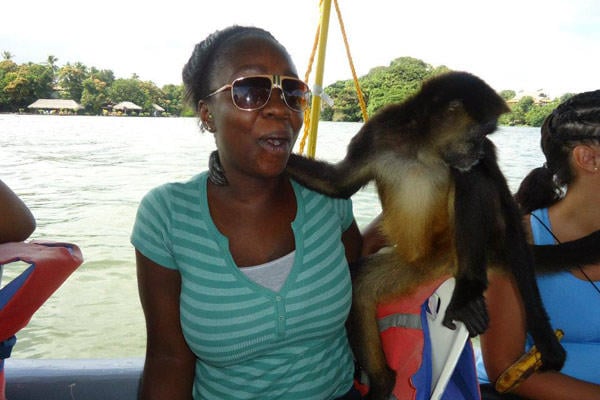 GO: What made your study abroad experience unique and special?
Johayne: One of the things that made my experience enjoyable was undoubtedly my host family. Living in a Costa Rican household gave me a first-hand experience of the culture. I got to have a variety of Costa Rican cuisine every night, and I also grew very close with my "Tica Familia." Meeting people from all over the world was also something that made my experience unique, because this was the first time I was surrounded by such a diverse group of people.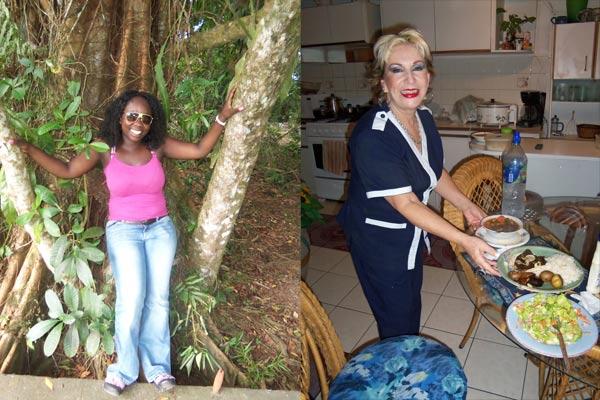 GO: How has this experience impacted your future?
Johayne: This experience has impacted my future in such a major way. Foremost, it allowed me to open my eyes to the lifestyle that other people lived. It showed me that people on the other side of the world are just the same as people here. While we may have differences in the way we do things, we also have many, many similarities as well. Going abroad has also peaked my interest in traveling the world and seeing other places. Living in Costa Rica for 4 months has shown me that I can do anything. This trip has shown me that I can survive anywhere and language is not that big of a deal. As long as you have a dictionary in hand, the world is yours!
Further Info
About AIFS Study Abroad
Founded in 1964, AIFS prides itself as an industry leader in providing summer, semester, and academic year study abroad programs. AIFS sends nearly 5,000 undergraduates every month to study abroad in one of 23 AIFS international campuses.
Programs are available in Argentina, Australia, Austria, Botswana, Brazil, Chile, China, Costa Rica, Cuba, Czech Republic, England, France, Germany, Greece, India, Ireland, Italy, New Zealand, Peru, Russia, South Africa, Spain, Turkey, as well as multi-country programs. AIFS offers Gap Year programs, along with internships and volunteer opportunities abroad. With locations throughout the world, AIFS College Study Abroad is able to offers high-quality, college-level courses in subject areas as diverse as Islamic Studies, French Cinema, business and engineering.
All of Their Programs