API has partnered with the University of Westminster to offer students the opportunity directly enroll in one of the largest universities in London. Depending on your area of study, you will take courses in one of four campuses run by the University of Westminster. Every campus has its own individual character and is home to a significant international student body, its own library, and catering facilities.
When you're not taking classes you'll find that there is plenty to see and do in London, one of Europe's most vibrant cities. Within walking distance of campus is central London and many of the cities most famous landmarks, including the Houses of Parliament, Big Ben, the London Eye, Tate Modern and the British Library. API is proud to bring students this is an incredible opportunity to live and study abroad in England.
Reviews
Alumni Interviews
Meet Amanda Stahmann, API - England alum
Amanda Stahmann is from a tiny town called Van Dyne, WI (basically you have only heard of it if you live there or have a relative that lives there) and currently attends Concordia University-WI from which she will be graduating in May. She will be receiving a double major in Business Management and Marketing as well as a Master's emphasis in International Business. She enjoys traveling, scrapbooking, staying active, and hanging out with friends/family.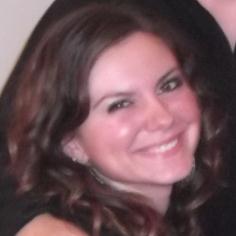 GO: Why did you decide to study with API?
Amanda: I decided to study abroad with API mainly due to its internship program in London. I met one of their program representatives who came to our study abroad fair, and loved the vast array of options available to choose from. I knew I wanted to partake in an internship and had always had a special interest in London, so the program fit perfectly.
I did not know anyone who had previously studied abroad, so API was extremely helpful during my pre-departure process with my numerous questions and concerns. The people I contacted were all extremely friendly, which made me even more excited that I chose them for my study abroad experience. They were with me every step of the way, from my initial interest inquiry all the way to my re-entry back into the U.S.
GO: What made this study abroad experience unique and special?
Amanda: The people I was able to meet through the program were the best part of the experience. API had us living in an international house that was part of the University housing. The living situation allowed me to meet not only many other American students from all over the U.S., but also other University of Westminster students from all over the world.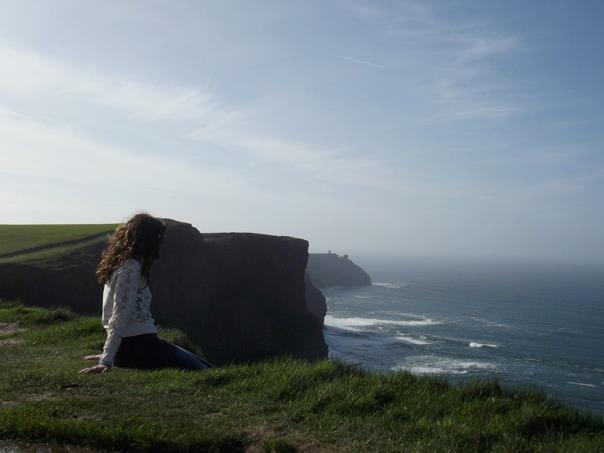 My floor alone had people from Austria, Sri Lanka, England, Poland, and of course the U.S. I also had some friends that were French, Bulgarian, Italian, etc. I loved the diversity that the program allowed me to experience. Even the other Americans that I met were extremely different than me since there almost none from the Midwest area. It allowed me to learn more about my own culture as well as so many others. It really opened my eyes to so many things and allowed me to venture out of my comfort zone.
GO: How has this experience impacted your future?
Amanda: My experience has impacted me in so many ways personally and professionally as well as academically. I now know that I want to go into the international field once I graduate. This year I even started working in our university's study abroad office as well as interning for API, since I love the atmosphere that surrounds the study abroad experience. While I don't know if I'll end up in international education when I graduate, I do know that I want to work for an international company that values diversity. My experience has also impacted me personally in that I am now much more aware of differences amongst people and how to embrace this rather than shy away from it. It has also made me acquire the "travel bug" and want to experience new cultures as much as I can. Overall studying abroad through API has impacted my future in ways that I have not even yet come to realize.
Meet Samantha Sickles, API - England alum
Samantha Sickles is from Lansing, IA and studied communication studies in London, England. She enjoys Indian food, exploring, and attending concerts.
GO: Why did you decide to study abroad with API?
Samantha:I decided to study abroad with API because I really liked the idea of having on-site help while I was there and being able to go on cultural excursions was also something very appealing. I was able to be picked up from the airport and shown a bit of the city before being sent on my own. They also provided us with of an orientation of the culture of England when we got there so we knew how to kind of operate the city instead of just being thrown into the mix.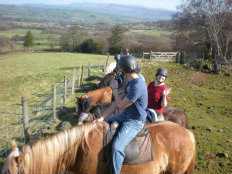 GO: What made this study abroad experience unique and special?
Samantha: I think what really made this experience unique and special was the people that I met. I made some of the best friends of my entire life while on this trip and genuinely had an amazing time almost every single day. Besides being in one of the most brilliant cities in the world I was able to travel around Europe with someone who is now my best friend, and see only things I've learned about.
GO: How has this experience impacted your future?
Samantha: Personally, I am now much more accepting of those who are from other cultures. Whilst traveling around, my friend and I received so much help with directions from people who spoke little English but them just making an effort to help us reconfirmed my ideology of people being really good. Professionally, I think this experience has made me more adaptable to all situations and I now am more comfortable in stressful situations. Academically, my style of learning has changed and I now know how in incorporate other people's requests into my own work i.e. teacher's personally wanting different formats or styles of writing.
Interview with Lacey Corbin, API-Westminster alum
GO: Why did you decide to study abroad with API in Westminster, England?
Lacey: I knew from the beginning that I wanted to study in London. Coming from a small town in Texas, I wanted that big city experience and it didn't hurt that they spoke the same language. I went to the Study Abroad advisor at my school who gave me several pamphlets on the different programs London.
Once I sat down and looked at the price, what was included, the living situations, and course offerings, I knew that API Westminster was the program for me. The price was right, several outings were included, private dorm rooms were provided, and they had classes centered on the London experience.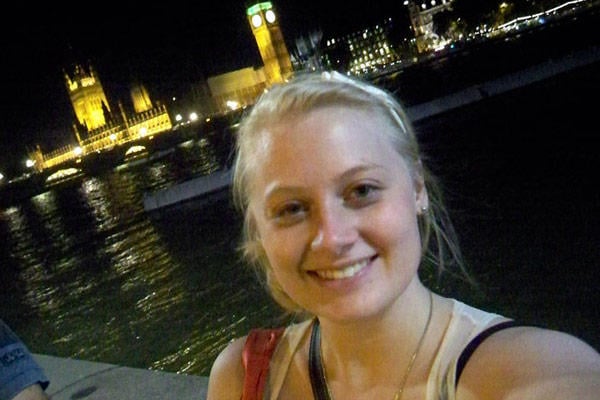 GO: What made studying abroad a unique and special experience?
Lacey: My situation from the beginning was unique. I was not your traditional study abroad student. I was 21, at the end of my college experience (I graduated at the end of my next semester) and married. A lot of people thought I was crazy to go abroad, but it was my dream. API Westminster made the pieces work together so that my dream could come true.
Being at the end of my degree there really wasn't a lot of classes left for me to take so I had to pick a class that would meet upper level requirements. I found the perfect class, my degree is in English literature and I was able to take the class "Literary London." I studied literature that took place in the city I was living! My class took field trips to the different locations and it made the reading experience come alive.
In addition to class field trips, Westminster offers several social events throughout the program including a pub crawl, tickets to see a Broadway play, and even weekend trips to Oxford and York. On top of these special trips and outings API offers their own trips and events. I saw all of the major sightseeing spots, toured the BBC studio and caught a Shakespeare play in the Globe Theater. (Every literature nut's dream!)
I made a lot of friends who came to Westminster through other programs, and they all said that API students got to do a whole lot more. The best part is that all of these trips were included in the fees paid before I even left! I was only in London for three weeks taking one class. But it was the perfect blend of getting to know the city culture, doing the traditional site-seeing, and learning something that I could connect to more than I ever could have in the states.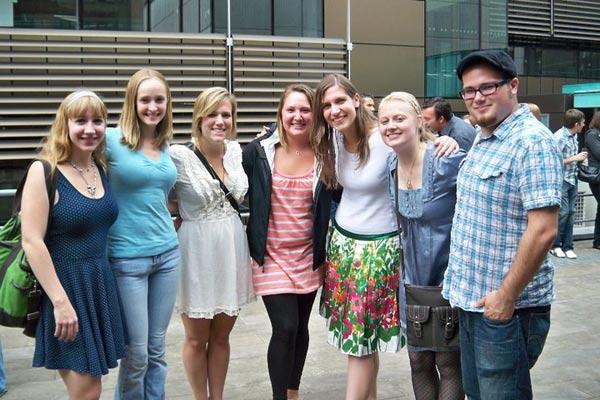 GO: How has this experience impacted your future?
Lacey: I am now working on my graduate degree in Technical Writing and it was important for me to find a program that would allow me the opportunity to make going back to Europe a possibility. I am shaping my classes and degree toward international communication in the hopes that I will find a career that will allow me to spend time overseas.
I am even pushing my husband to do his own study abroad. This is an experience that will change your life, and you will become addicted to travel. I can't wait to go back to London, and travel to other parts of Europe!
Further Info
About API
Academic Programs International, API, is an educational organization dedicated to providing challenging and enriching study abroad programs for our students. The experience of living, interacting and learning in an international environment presents invaluable opportunities for each student's academic and personal development.
All of their academic and extracurricular offerings are selected with the goal of helping students to become more self-aware and culturally sensitive. API envisions each student evolving from a tourist, to a resident, to a global citizen; API is dedicated to supporting this lifelong process.
API strives to provide the best comprehensive study abroad experience possible with personal attention available to all students throughout his or her program. API works closely with home universities to offer support before, during and after students' education abroad experience.
All of Their Programs