API has partnered with the Centre Universitaire d'Etudes Francaises (CUEF) at Universite Stendhal to offer a unique study abroad program in the south of France. Students will immerse themselves in French culture while honing their language speaking abilities. The Universite Stendhal is one of the oldest universities in Europe (est. 1339). Today, the university is well known for its French language learning programs and continues to welcome foreign students from all over the world.
Grenoble is located in the south of France in the famous French Alps. Switzerland, Italy, Monaco and the Mediterranean coast are all a bus/train ride away. Many students have come and enjoyed the great skiing and winter sports in the area. If you enjoy the outdoors then studying abroad in Grenoble is perfect!
Reviews
Alumni Interviews
Interview with Kaitlyn Nolan, world famous API alum
GO: Why did you decide to study abroad with API in France?
Kaitlyn: In regards to studying abroad with API, I had the unique experience of having a representative come into my French class as a freshman. The rep presented the API programs in Paris and Grenoble and I fell in love with the Grenoble program. The city had everything I wanted: It was small enough not to feel overwhelming, yet I could still experience "city life". Additionally, I would be forced out of my comfort zone of English and into speaking French.
As for studying with API, the program was comprehensive and had so many great perks that I couldn't imagine wanting to go with another program! I spent numerous hours on their website my junior year as I was applying and felt it was the perfect fit for me.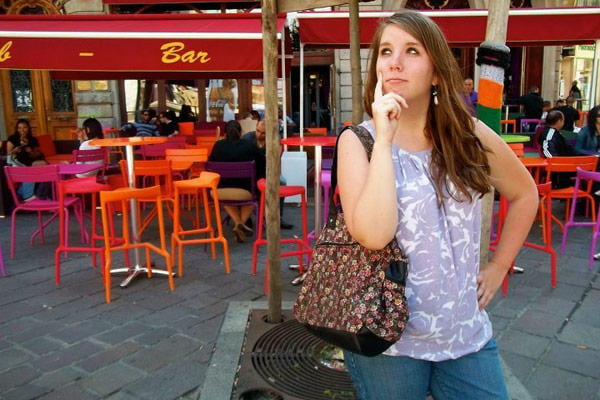 GO: What do you think made studying in France a unique experience?
Kaitlyn: France is such a beautiful country with an immense amount of history. It was hard to walk around Grenoble and not see a plaque about a historical event that occurred in that spot. The architecture was also unique and how one would picture a French city. There was also the cultural aspect. I lived with a host family and was able to see how the French live their day to day lives. I also fell in love with French food. I had always been a picky eater, but having no choice in the meal, I was forced to try new foods. And finally, the Grenoblois really shaped my experience. Everyone was so friendly and welcoming. From shopkeepers to restaurants, everyone wanted to know why I was studying in Grenoble and if I was enjoying my experience. I always felt so comfortable in my adopted city.
GO: How did this experience impact your academic development?
Kaitlyn: Going abroad had an immense impact on my future. Since I've been home, I've been constantly plotting how to go overseas again. It's also prompted a desire to continue perfecting my French as well starting to learn new languages (I'm picking up Irish this fall and dying to learn Spanish). I was required to take a French class this fall to finish my minor, but since I'm so happy being back in a French-speaking environment, I decided to pick up a French elective for the spring semester. Studying abroad has already had an immense impact on my life and I can't wait to see how it will continue to impact me in the future.
Interview with Stephanie Noel, world famous API alum
GO: Why did you decide to study abroad with API in Grenoble, France?
Stephanie: My decision to study abroad in Grenoble with API was relatively easy. I knew I wanted to study abroad since high school, and I started my research first semester, Freshman year of college. After talking with the study abroad advisor at my school, I was certain of two things: I wanted to study in a European French speaking country, and NOT in Paris. I had been to Paris with a school trip a few years earlier, and the most French I spoke was when I asked a waiter for a napkin, "Est-ce que je peux avoir une serviette, s'il vous plait".
I was a French major desperately seeking to improve my speaking skills, so I needed to be in a place where English was not in option. My study abroad advisor recommended I look into API, and that's when I came across Grenoble. I knew this was the place as soon as I found it; an average sized town I'd never heard of, so probably not too tourist oriented, and therefore probably not too much English.
Even more enticing for an outdoorsy person like myself was its location in the Alps and the abundance of activities I would be able to partake, potentially with a host family sharing the same interests. To top it all off, the price for a year abroad in Grenoble was a couple hundred dollars less than a year at my home university. Once I found Grenoble, my search for a program came to an end; I applied and away I went!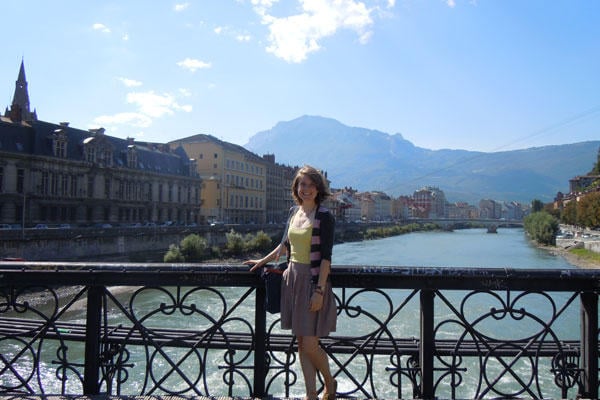 GO: What made your study abroad experience unique and special?
Stephanie: No two experiences are alike when you study abroad- it all depends on who you are, where you go, who you meet and who you become. I know my experience was very unique and extremely special to me because it's how I met my current boyfriend. I know, cliche boy meets girl love story, but this was different. Alex (that's the boy!) and I were pen pals for two years before I studied abroad, and I mean real pen pals, with letters and everything. I never dreamed we would meet in person given how different our lives were- he lived in the Netherlands and I was in Massachusetts.
But that all changed when I studied abroad. Over the winter break between semesters, I was invited by his family to stay with them for the holidays. I went, I met Alex, and I fell in love. The rest is history! We spent that month together, about two weeks over the spring semester, and I stayed with him for the rest of the summer, until just a week before school started here. We're going on one year together, intermittently VERY long distance, but we became friends this way, we're used to it!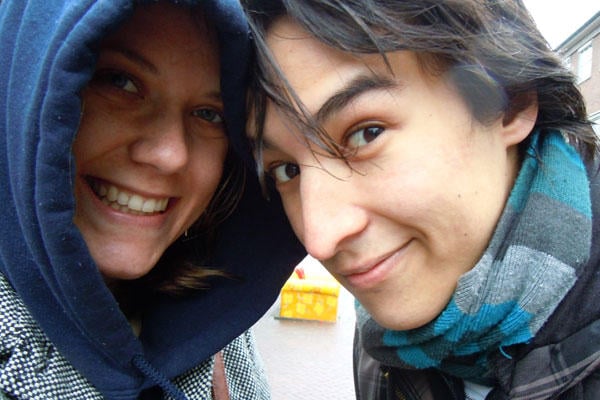 GO: How has this experience impacted your future?
Stephanie: Studying abroad has completely changed me as a person, student, and professional. My experiences with new people and places have helped my learn who I am, and who I am striving to be. I have become more focused as a student, and more driven in my career goals.
Though I still don't know exactly what I want to do with my life, study abroad has opened so many doors and has given me a good idea of the path I want to go down after school. I have more options and possibilities open to me now than I could have ever imagined had I not embarked on this life changing adventure.
Further Info
About API
Academic Programs International, API, is an educational organization dedicated to providing challenging and enriching study abroad programs for our students. The experience of living, interacting and learning in an international environment presents invaluable opportunities for each student's academic and personal development.
All of their academic and extracurricular offerings are selected with the goal of helping students to become more self-aware and culturally sensitive. API envisions each student evolving from a tourist, to a resident, to a global citizen; API is dedicated to supporting this lifelong process.
API strives to provide the best comprehensive study abroad experience possible with personal attention available to all students throughout his or her program. API works closely with home universities to offer support before, during and after students' education abroad experience.
All of Their Programs