ASA Summerfuel offers the chance to study abroad in Nice, France at the University of Nice. The majority of the academics focus on the French language, with classes taken each morning. The afternoons are reserved for exciting cultural electives, taught by professionals in the fields of fashion, art, literature, film and more!
During the program, students spend much of their time exploring Nice and touring the Riviera. The accommodations, however, are found in Nice's old town on the beautiful Lycee Massena campus in student residencies.
This challenging program encourages students to develop independence, explore the country and culture, and form a foundation for academic success as well as personal discovery. For more information on studying abroad in Nice, France next summer, consult the ASA Summerfuel website today!
Alumni Interviews

Interview with Nikki Kaufmann, ASA Summerfuel alum
GO: Why did you decide to study abroad with ASA Summerfuel in Nice, France?
Nikki: I decided to study abroad with ASA Summerfuel in Nice because the program appealed to me culturally, socially, and academically.
GO: What made your study abroad experience unique and special?
Nikki: This study abroad experience was by far the best experience of my entire life. I experienced the French culture through food, music, art, and sport. I was truly immersed in French culture, and I never wanted to leave. The environment is truly the most beautiful place which I had ever been to. The aquatic landscape made it possible for me and my friends to do tons of activities and relax on the beach.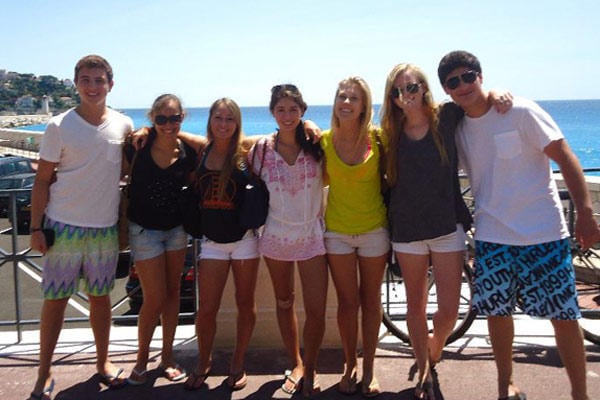 GO: How has this experience impacted your future?
Nikki: This experience has changed me for the better. I have learned to be more independent, and how to not be afraid to speak up. I became more outgoing, and have benefited from becoming more outgoing. Academically, I have improved drastically in French reading, writing, listening, and speaking because of my real-world training.
The friends which I made in Nice are ones that I talk to every day, and they are some of my closest friends. Before the trip, I was completely apprehensive about going, but once I got there, I was so happy that I forgot why I had been nervous in the first place. There is not a day when I do not think about Nice and how it has benefited me.
Further Info
About ASA Summerfuel
ASA Summerfuel offers exciting study abroad programs geared towards helping high school students develop a global understanding. The goals are simple and focus on cultural engagement, exploration, recreation, language study, social engagement, academic enrichment, responsibility, independence and growth. Students spend a summer building a deep connection to the host country, local families, teachers and more! So what are you waiting for? Check out some great opportunities below!
All of Their Programs