Study abroad in France at the Grenoble Institute of Technology. Positioned at the bottom of the French alps, Grenoble is an amazing modern city to study in, especially in the fields of computer science, applied mathematics, and physics. A well respected global research center, the Grenoble Institute of Technology is a prime destination to immerse yourself in the local culture of France while pursuing a degree in the sciences.
Take the 4-week Summer School in Nanotechnologies program with students from around the world. Also, you will get the chance to visit the European Synchrotron. Apply now!
Reviews
Alumni Interviews

Meet Yew Thong, Grenoble Institute of Technology alum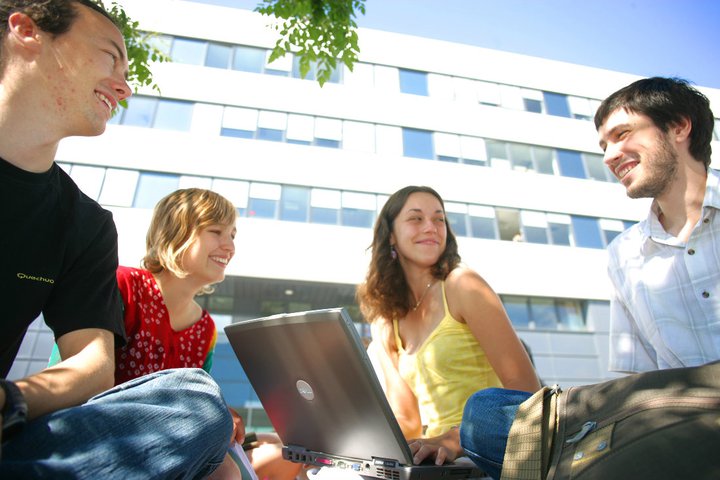 GO: Why did you decide to study abroad at Grenoble INP in France?
Yew: I am a person who enjoys traveling and interaction. The opportunity presented itself to me when my home university, National University of Singapore, informed us of their partnership with Grenoble INP in France in the summer programme. I immediately made the decision to apply as I was looking forward to making new friends and experiencing a different culture and lifestyle. I have heard a lot from my friends that the studying culture and work perception differs a lot from Asia, and this further aroused my interest in applying for the summer programme.
Besides that, the Grenoble INP summer programme has a great curriculum. The course in Nanotechnologies will open my eyes as an engineer to many new developments going on around the world. The tuition fee for the summer programme is also very reasonable and is inclusive of accommodation and transport fees. At the same time, studying in France will also give me to the opportunity to travel to other parts of Europe as a form of immersion. I believe that as a student, it will be the best time to explore the world as one is less bounded by limitations of time and worries. A working person may not get an entire summer of holidays overseas without worrying about work back in the office.
GO: What made studying in France a unique and special experience?
Yew: The friends I have made during the summer school made the study abroad experience very special. Back in Singapore, I had made friends from a few foreign countries and had barely understood their lifestyle. I arrived in France with the expectation of making friends with French and possibly other Europeans students.
However, it came as a pleasant surprise when the class was made up of students from all around the world including USA, Mexico, China, Hong Kong, Denmark etc. This gave me the chance to learn about their culture and even indulge in their lifestyles. Therefore, we form a class that consist of a mixture of nationality, running around the streets of France.
GO: How has this experience impacted your future?
Yew: The summer programme benefitted me academically by infusing the knowledge and applications of nanotechnologies. I have also benefitted from the cross-cultural classes in the programme. During the programme, we have done projects in groups which encouraged interaction between students of different nationalities. This will benefit me professionally as I have learnt how to better communicate with people of different backgrounds.
I have also made new friends from other parts of the world who inspired me to visit their countries. At the same time, I have also learnt how to cook and take care of my own meals. While learning to cook may sound unimpressive to some, this is a particularly important skill for a person who wants to travel more. I guess I will be eyeing new opportunities to further explore the world.
Further Info
About National University of Singapore
The National University of Singapore (NUS) invites students to study abroad at some of the world's leading universities. NUS is a key component of the global knowledge network with specific expertise and insight into the issues of Asia. The community at NUS strives to be bold and dynamic in providing positive influence on their student's influence and impact through education, research and service. Sign up with NUS to start studying abroad today!
All of Their Programs