Are you interested in studying abroad in Japan? If so, why not consider an off-the-beaten path destination like Nagoya. Studying in Nagoya with IES Abroad will allow you to fully immerse yourself in Japanese culture. With intensive Japanese language programs and regular opportunities to interact with locals, the IES Abroad program in Nagoya, Japan is for students genuinely interested in learning as much as possible about Japanese Culture.
Nagoya is a thriving, modern city located in central Japan. The IES Abroad program will allow you to enroll directly in Nanzan University. This is a highly selective program, and students are encouraged to study at Nanzan University for a full academic year. If you are interested in studying Japanese and immersing yourself in this unique culture, we encourage you to apply for the IES Abroad study in Nagoya program.
Reviews
Alumni Interviews

Meet Lia Monti, IES Abroad alum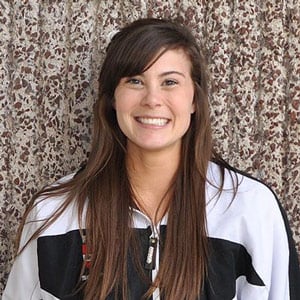 GO: Why did you decide to study abroad with IES Abroad in Nagoya, Japan?
Lia: I lived in on the main island in the most southern prefecture of Japan, Okinawa, for a total of five years on a military base. I am an East Asian Studies major and wanted to go abroad to perfect my Japanese language skills. Nagoya was a good location to practice Japanese because in comparison to Kyoto, Tokyo, and Osaka there are less foreigners and English-speaking Japanese. I am also interested in Japanese Art History and Nagoya is only second to Tokyo in number of art museums. Additionally, the Tokugawa Museum holds the oldest surviving handscroll of the The "Tale of Genji."
GO: What made your study abroad experience unique and special?
Lia: The IES abroad trips made this study abroad trip extremely unique areas of Japan including Inuyama, Kyoto, Takayama, and Kanazawa where I visited countless UNESCO World Heritage Sites, attended a broadway musical in Japanese, saw the famous Taiko Group Kodo, witnessed cormorant fishing, learned how apply to gold leaf, and practiced Zazen with the Buddhist Monks of Eihei-ji monastery.
GO: How has this experience impacted your future?
Lia: This experience enriched my knowledge of Japanese culture, allowed me to form lasting relationships with my Japanese friends and my host family (whom with which I've kept in touch), and allowed me improve my Japanese language skills, so that one day I will be able to live and work in Japan.
Further Info
About IES Abroad
Their Roots: IES Abroad was co-founded by Paul Koutny, an Austrian student who had moved to the US on a Fulbright scholarship in 1950. While there, he envisioned a future built on a peace that grew from the lessons learned while studying abroad. He rallied 21 other friends and the crew hopped on the SS Volendam headed for a year of studies in Vienna. Feeling inspired by their own experience in Austria, IES Abroad alums Clarence and Alberta Giese immediately began helping send future groups of students abroad. Before they knew it, 60 years had passed, and IES Abroad remains a longstanding and exemplary study abroad option for students today.
Their Quest: "IES Abroad strives to provide premier study abroad programs for U.S. students that deliver the highest quality education while simultaneously promoting development of intercultural competence."
All of Their Programs