You can study abroad for a semester or year abroad at Korea University with Globalinks Learning Abroad (formerly AsiaLearn). Studying abroad in Korea with GlobaLinks will be the educational adventure of a lifetime. Imagine yourself immersed in the vibrant cultures and customs of the East as you witness unprecedented growth of Asian economic giants and their impact on the future of our global economy.
GlobaLinks offers a semester or summer abroad at Korea University, one of the largest, most selective, and historic universities in Korea. Korea University offers a variety of courses in all professional fields and over 40% are taught in English. Korean language instruction is offered every semester with six different levels available from beginner to advanced.
Reviews
Alumni Interviews
Meet Javahnda Kea, GlobaLinks-South Korea alum
Javahnda Kea is currently a senior at Georgia State University located in Atlanta, Georgia majoring in Marketing and International Business. Javahnda studied abroad at Korea University in Seoul, South Korea Fall 2011 through GlobaLinks Learning Abroad. She enjoys studying new languages, cooking, and shopping.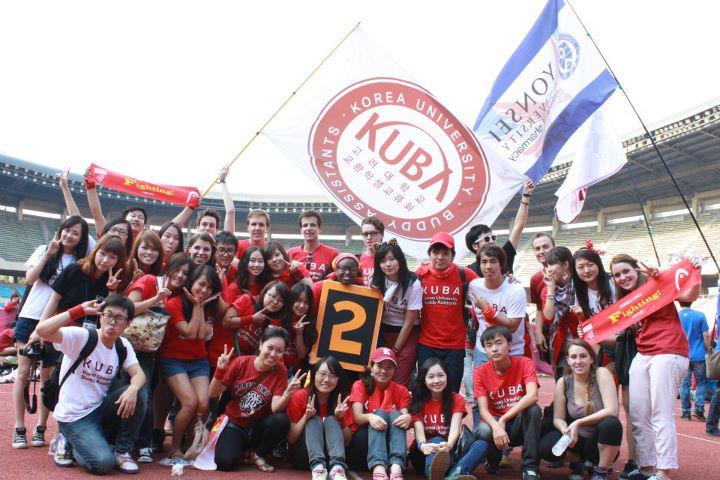 GO: Why did you decide to study abroad with GlobaLinks?
Javahnda: GlobaLinks is a leader in the field of study abroad and International Education and have been sending students abroad for over 20 years now. So they have extensive knowledge and expertise on how to provide an enriching and life changing study abroad experience for the students who decide to participate in one of their programs.
GO: What made this study abroad experience unique and special?
Javahnda: Well this was my first time studying abroad and traveling outside of the U.S., so it will always be a memorable experience in my eyes. I did not expect to fall in love with Korea and the Korean culture so quickly, nor did I except to meet so many amazing people from all around the world, who I still keep in touch with to this very day.
GO: Describe an example when GlobaLinks went above and beyond the call of duty to ensure you had a great experience abroad.
Javahnda: I think GlobaLinks went above and beyond my expectations since they helped me overcome my worries about going abroad by myself for the first time. By participating in their "Bridging cultures program", I got to meet and bond with other Globalinks participants studying at Korea University for the first time and gain a support network, along with meeting some yearlong program students, who gave us tips and advice about how to take advantage of our time abroad.
GO: How has this experience impacted your future?
Javahnda: This experience has helped me greatly in deciding that I want to enter the field of International Education utilizing the Marketing skills I have in hopes of encouraging other students to go abroad and become global leaders. GlobaLinks has assisted me even after returning home and through them I have been given the opportunity to be an "Alumni Ambassador", which is a position any GlobaLinks Alumni can apply to become and help promote study abroad on their campus. Also, I was given the honor of being their first ever President of their Alumni Association this year, so I owe a lot to GlobaLinks and their dedication to study abroad.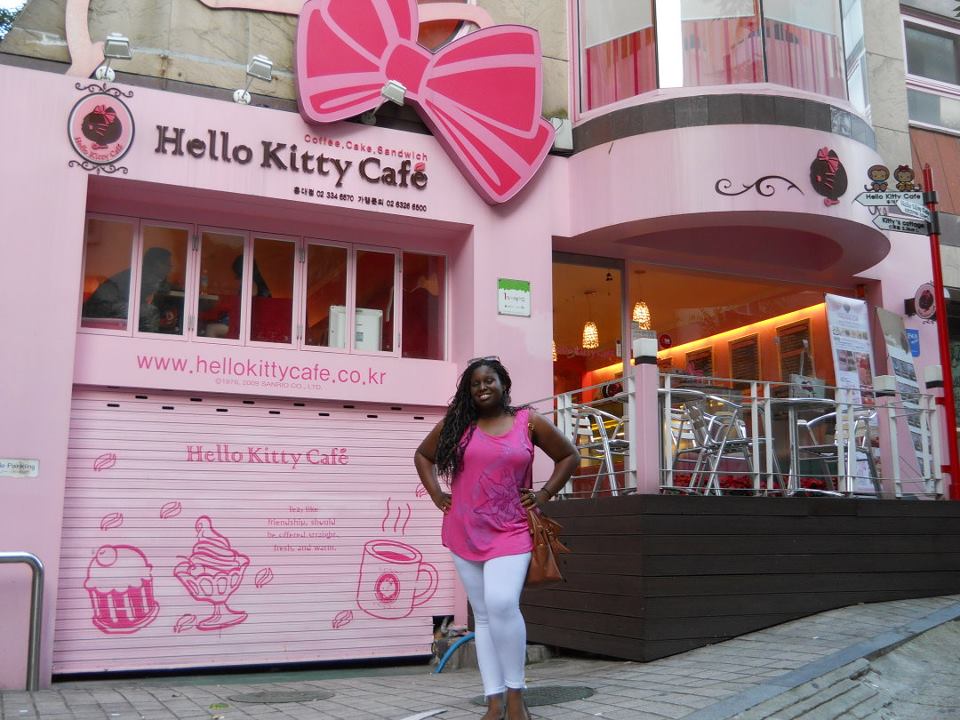 Interview with Andrea Lewis, GlobaLinks alumna
GO: Why did you decide to study abroad with GlobaLinks at Korea University?
Andrea: Since high school, it was in my heart to go to Asia. At that time I was enamored by the cultures and customs in East Asia. By college, my interest and fascination had only increased and I wanted more than ever, to travel to Asia. Korea, to me, is kind of a unique melting pot of North East Asia it has major histories with both China and Japan, two extremely dominate cultures, as well as boasting it's own rich culture.
From the day that I decided to go to college, studying abroad seemed like a given. I've always been a globally minded person, dreaming of really experiencing cultures and societies, not just doing the tourist thing. Studying abroad for a semester or a year, really immerses you in world in a way that's really incomparable to any other.
As a student at a small university, I almost didn't think it was possible to go to Korea or anywhere in Asia, but a quick online search lead me to AsiaLearn, which, it turned out happened to be an affiliate of my university. I browsed the programs and the benefits offered and started the application right away.
I chose the Korea University program because it fulfilled both my academic needs and my curiosities. AsiaLearn was really terrific because it allowed me the opportunity to be part of a group of other American students which, as it turns out is one of the most valuable things when you're living nine thousand miles from home in a non-English speaking country. AsiaLearn also makes things simple - they tell you what you have to do to get abroad and they help you do the things that your university needs you to do, everything from course pre-approvals to visas.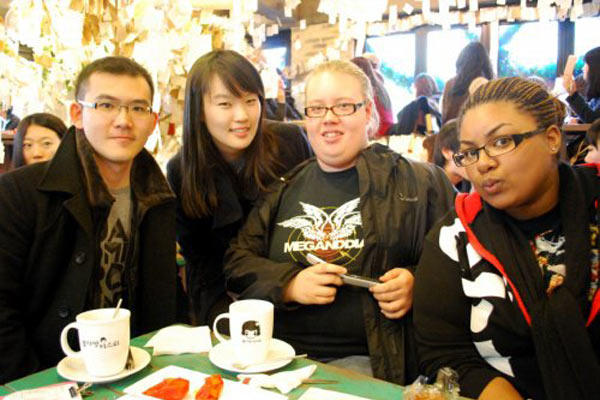 GO: What made your study abroad experience unique and special?
Andrea: It feels like everyday there was something special and memorable; I've been back for over six months now and there isn't a day where I don't think of something that happened in Korea. I met so many people from all over the world, Koreans, Japanese, Spaniards, Swiss, Peruvians, Mexicans, Australians and Americans alike. Living in the International dorm and going to class with all varieties of people was so eye-opening; we were all stuck together so we definitely tried to make the best of it.
The KUBA program as Korea University is really great at exposing you to the Korean university student's life. You get matched up with a buddy and then your buddy is part of a group with ten or eleven other buddies and their charges and throughout the semester the buddy group it's a great way to make friends with Korean students.
Being in Seoul in itself as a great experience, something like half of the population of South Korea lives in Seoul, it's got all the comforts of a modern city, but you'll find sprawling parks and mountains on the outskirts, there are so many cultural activities and events held in the city. Sure, you could go and do it all on your own but when you have a few friends everything, every adventure, even getting lost for hours can turn into a great memory. That's one of the things I got from AsiaLearn.
When I first landed in Korea, I had to wait at the terminal for all of the students in the program to arrive, then AsiaLearn's Bridging Cultures Program begins. So, with a whole bunch of people feeling exactly like you, jet-lagged and tired, you go off to the southern city of Busan and do a whole bunch of new things together. In those four days, I made some great friends with whom I could not even imagine how my year abroad would have been without them.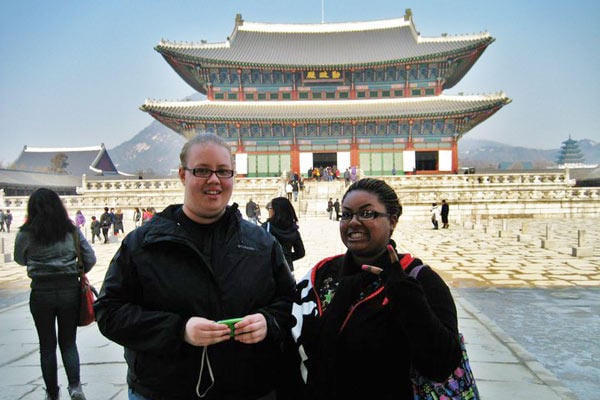 GO: How has this experience impacted your future?
Andrea: Academically, Korea University is one of the top universities in Korea, the faculty in my department were really relevant in the fields and they enjoyed sharing there passion with the class. It was really a great experience to learn from them and having the opportunity to get a slightly different perspective on economics and policy. I was also able to get into a history course that was specifically a Korean history class.
Personally, I was able to actualize a dream, I managed to discover a passion for Korean culture and language, and I made my best friends. It's difficult for me to describe all that I was able to take from the experience, there is so much and every day I find myself benefiting from some thing I did or connecting with a person that I'd never have met before. There is so much that I gained that makes me a better person, a better global citizen more prepared for the future.
Further Info
About GlobaLinks
GlobaLinks Learning Abroad, originally titled AustraLearn, was created by Cynthia Banks in direct response to requests from an Australian university to assist U.S. students who wanted to study abroad in Australia. They have been in operation since 1987. Since then, AustraLearn became the largest provider of study abroad programs to more than 25 universities in Australia and added new partner institutions in New Zealand and Fiji.
In 2008, AustraLearn expanded its reach to more regions of the world. EuroLearn and AsiaLearn were created as additional programs of GlobaLinks Learning Abroad to accommodate an increasing demand from students and advisors for structured, well supported, and affordable programs in destinations worldwide.
All of Their Programs