The University of Granada was chartered and given official Papal ratification by Clemente VII in 1531. Through its almost 500 years of existence, it has become one of the major intellectual centers in southern Spain. The University's Modern Language Center, the Centro de Lenguas Modernas, is housed in what was once an orphanage built in the 1700s. It was completely restored in 1992 and is located in the heart of Granada, in the "Realejo" district. The 1:10 ratio of students to general population renders the entire city abuzz with university activity.
Reviews
Alumni Interviews
Meet Katie McMullen, API - Spain alum
Katie McMullen is from Media, PA. She studied abroad at the University of Granada in Granada, Spain for the academic year of 2011-12. She is currently at the University of Pittsburgh studying Spanish & Business. She loves traveling, volunteering, cooking, and being a coffee connoisseur.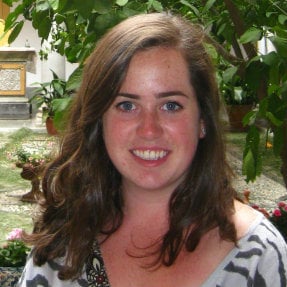 GO: Why did you decide to study with API?
Katie: I studied abroad with API in Granada, Spain for the academic year of 2011-2012. The best way to describe it is a medium city with a small town feel. Like a city, there is enough hustle and bustle to always find something new to do. On the flip side, it's manageable enough that you can run into your friends on the street or become locals at your favorite tapas bar. Granada has a unique blend of both Spanish and Moorish culture. It's also a city where you can immerse yourself in the language because everyone will speak Spanish to you. Granada is also a big university town so it's easy to make new friends, both locals and foreigners. Everyone I met was so nice. They were always patient and willing to help me with my Spanish (which was always appreciated!). It was a city with the best of all worlds!
GO: What made this experience unique and special?
Katie: Out of all the programs that I looked at, API impressed me the most with how dynamic of a program it was. API offers so many different services throughout the entire study abroad experience. They offer a range of cultural activities including language exchanges and trips, as well as academic help. Their staff was incredible during pre-departure, on-site in Granada, and after returning home as well. Studying with API feels like you become part of a big, loving family. The opportunities for API alumni are plentiful ranging from photo contests to becoming an API peer mentor. All of these things helped me decide that API was the right program for me.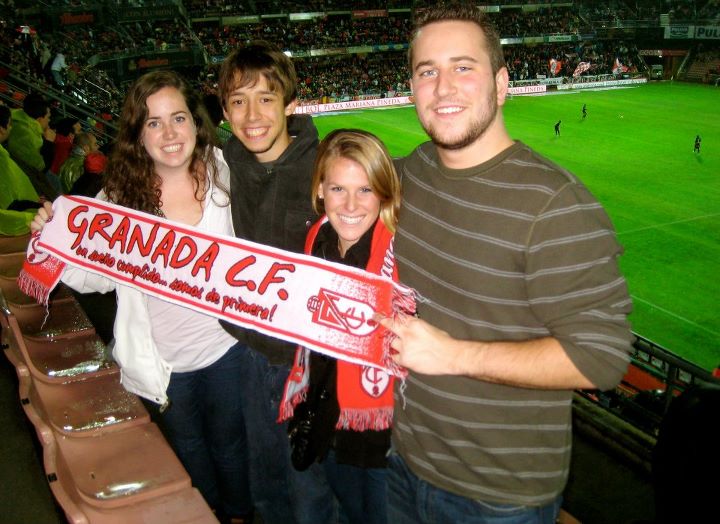 GO: What made this experience unique and special?
Katie: This study abroad experience was unique and special in a large part due to API. Their mentality is not just providing a singular study abroad experience but rather a life-long one. Through API, I took cooking lessons, saw Spanish movies at the local movie theatre, and met locals through language exchanges. API also offered different opportunities to volunteer in the community. I decided to take advantage of this and I became an assistant teacher in Natural and Social Science at a local school, Colegio Caja Granada. All these little things made my experience so special because it helped me feel more like a local instead of just a student studying abroad.
My study abroad experience in Granada completely changed my future. Before landing in Granada, I had thought about post-graduation plans that included some travel and an international business job. After volunteering as a teacher and being introduced to some of the ins and outs of an incredible study abroad company, I discovered that I am passionate about international education. Now, I will be attending the University of Alcala in Madrid in the fall on a scholarship to receive my Masters in International Education. At the same time, I will be interning as a teacher at a local school in Madrid. After receiving my Masters, I hope to continue teaching English in Spain for a few years before working for a study abroad company. API helped me realize that it was possible to turn what I loved about study abroad into a career in the field of international education.
Interview with Amy Lustig, API Granada, Spain alumni
GO: Why did you decide to study abroad with API in Granada?
Amy: First, I went to Spain because I was a Spanish major and wanted to learn the most accurate form of Spanish. Second, I chose API because they offered the most, the cost was reasonable, and they had come highly recommended. (And I would DEFINITELY recommend them to anyone who was thinking about studying abroad! Awesome program, awesome directors, and so very helpful!!) When I went they offered optional international excursions, and now they're included. Makes API even better!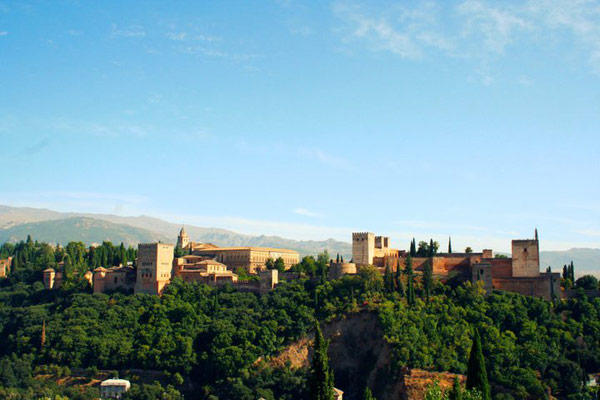 GO: What do you think made studying in Spain unique and special?
Amy: I would say living with a host family and NOT hanging out with my American classmates made this a very interesting and life-changing experience. I feel like I was able to experience so much more since I stayed with my host family for the entire year; most year-long students move into an apartment after the first semester. Overall, just immersing myself in a completely different culture changed my perspective on life, so much so that I am currently getting a MA in International Education so that I can become a study abroad adviser.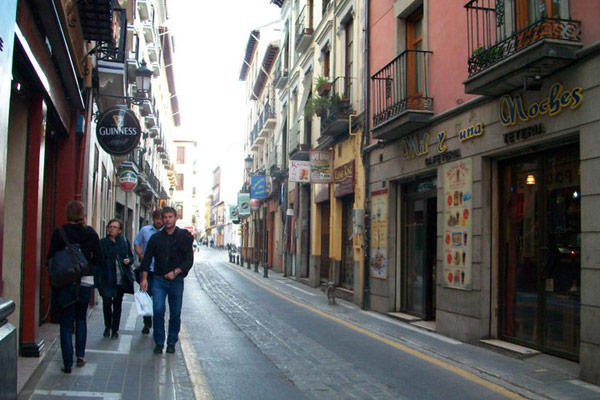 GO: How did this experience impact your academic development?
Amy: I went back to Spain on my own for the majority of 2005 after going with API from 2002-2003, which I never would have considered had it not been for my initial experience. I am also currently working on a MA degree in International Education so that I may become a study abroad adviser and be able to tell students about my experience abroad.
I definitely live my life from a Spanish perspective now; more "work to live' as opposed to "live to work." Before living in Spain I was definitely more of the latter.
Video of API in Granda:
Further Info
About API
Academic Programs International, API, is an educational organization dedicated to providing challenging and enriching study abroad programs for our students. The experience of living, interacting and learning in an international environment presents invaluable opportunities for each student's academic and personal development.
All of their academic and extracurricular offerings are selected with the goal of helping students to become more self-aware and culturally sensitive. API envisions each student evolving from a tourist, to a resident, to a global citizen; API is dedicated to supporting this lifelong process.
API strives to provide the best comprehensive study abroad experience possible with personal attention available to all students throughout his or her program. API works closely with home universities to offer support before, during and after students' education abroad experience.
All of Their Programs