Study abroad with API in Spain at the University of Salamanca! The oldest university in Spain (est. 1218), Pope Alexander IV acknowledged the University of Salamanca as one of the four great universities of the world. Home to the most beautiful plaza in Spain, Plaza Mayor is certainly a must see during this trip.
Many programs are offered, including Hispanic Studies, Integrated Studies with Spaniards, International Studies, and Spanish Language & Culture. API offers accommodations in student residencies, but for those looking for a true cultural immersion experience, home-stays with local host families are also available. Check out API's website today for more information!
Reviews
Alumni Interviews
Meet John Herrick, API - Spain alum
John Herrick studied in Salamanca, Spain at the University of Salamanca, Integrated Studies with Spaniards program from January to June 2012. John grew up in Contoocook, New Hampshire and studied political science and Spanish at the University of Vermont's Honors College. He is a elite cyclist, racing collegiate during the academic year and for a Vermont-based elite cycling team, Dealer.com-EverBank during the summer. He is also a freelance reporter for a local newspaper, the Burlington Free Press.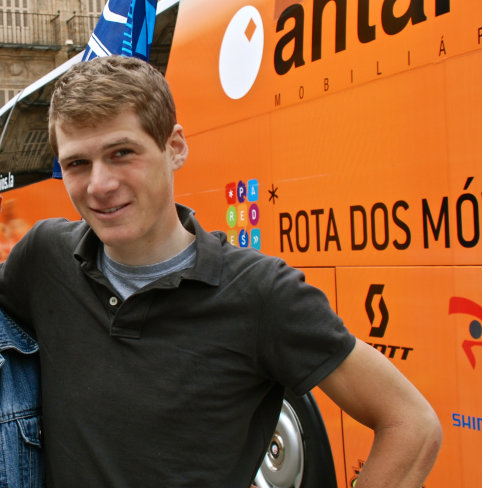 GO: Why did you decide to study with API?
John: Inspired by the images of a comfortable rolling countryside inhabited by sociable, slow-living and easy-going stereotype that characterized the Spaniard, I have long been eager to travel the Spain. I chose API because they offered the unique opportunity to take classes with Spaniards at the country's oldest university. The courses in the Law Faculty offered a comparative perspective on the Spanish political system, both courses in constitutional law and unconventional political behavior. This experience was topical given the financial crises sweeping across Europe: seemingly countless anti-austerity student protests and general strikes.
GO: What made this experience unique and special?
John: I also accepted on an elite cycling team, Frio Julimar. I traveled with a team to races across Spain, from Cordoba in the south to the Basque Country in the north, racing on a team that has recently sent fellow racers into the professional ranks of cycling. This was a priceless experience that not only developed my skills as an athlete, but also shaped my vision of cycling in a country whole-heatedly fascinated by the sport: kids often cheered in the street when teams would ride through the cobbled street the night before a race. In the United States, cyclists are sometimes considered merely an inconvenience blocking the flow of traffic. Spain's image of cycling will forever be etched into my memory: the respect, the fascination and the support for the sport.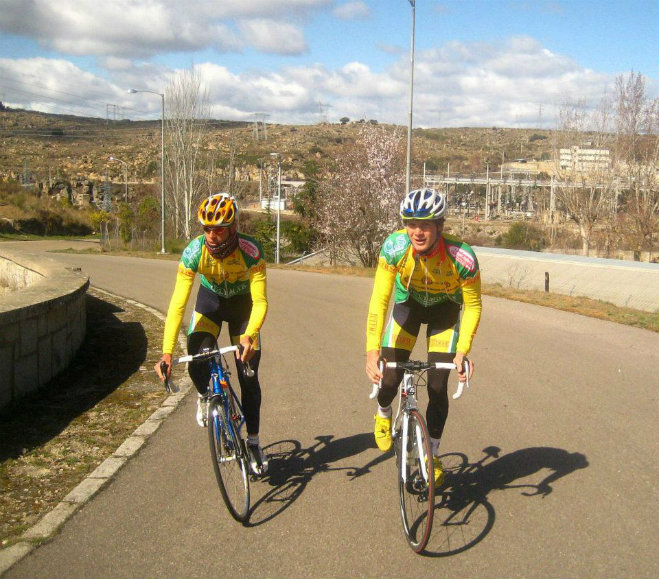 GO: What made this experience unique and special?
John: I plan to return to Spain. I hope to either race his bike, teach English or just travel the country to taste the country's spectrum of food and wine. While the country's job market may not offer many opportunities, that will not compromise my eagerness to return to a county that has forever shaped my attitude toward a way of living free of stress and needless anxiety. This is an attitude that will likely shape my professional career.
Meet Bridget Valenti, API - Spain alum
Bridget Valenti is a 21 year old female from St. Joseph, Michigan and is currently a student in Kalamazoo, Michigan at Western Michigan University. She studied abroad in the summer of 2012 in Salamanca, Spain for a month and a half. She is finishing up her degree in Organizational Communication and will be graduating this year at the end of April. Bridget enjoys running, the beach, spending time with her friends and family, and traveling.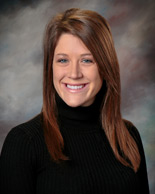 GO: What city did you study abroad in and for how long?
Bridget: I studied abroad in Salamanca, Spain for approximately 6 weeks. However, I did not stay only in Salamanca. Through API I was able to travel all throughout Spain and also travel to Portugal!
GO: Why did you decide to study with API?
Bridget: I did a lot of research of different study abroad companies and API stood out for so many reasons. From the moment I first inquired about the programs to the second I stepped back on the bus to go home, I was astounded by how helpful and caring they were. I am such a worrier and I have never traveled alone, so I had millions of questions for them and they answered every single one. Also, I felt that API was the best price for what I got to do. I got to travel almost every single weekend and this was all included in the price. We also got to do an activity every week including horseback riding, a barbecue, and a wine tasting.
GO: What made this experience unique and special?
Bridget: This study abroad experience was unique because I got to do so much in a short amount of time. Many people might believe that a summer there is not enough time to experience the culture but I completely disagree. I got to live with a host family, travel all around Spain, and take classes in the language I was speaking. I went into the program hardly speaking Spanish and came back with so much more confidence and ability. I made lifelong friendships and I will never forget the amazing sights I saw!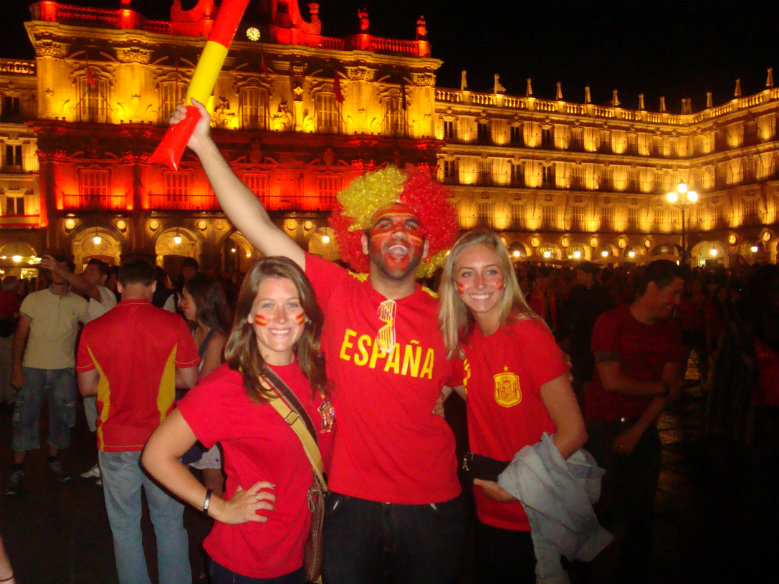 GO: How has this experience impacted your future?
Bridget: This experience has definitely impacted my future. First and foremost, when I returned to Michigan, I took a placement test at school and tested out of multiple Spanish classes. I am now going to graduate early from college--which completely counteracts the money that I spent to go on the trip in the first place! I also am able to put the experience on my resume which shows potential employers that I am diverse, have a language skill, and I am up for new experiences!
Overall, studying abroad was definitely one of the best experiences of my life. I have learned so much about myself from this experience. I have opened up a passion for traveling that I never realized I had before, and have developed a love for people that I never knew existed before. API is definitely the best program out there. I would recommend it to anyone and everyone! If and when I study abroad again, I will definitely be going with API!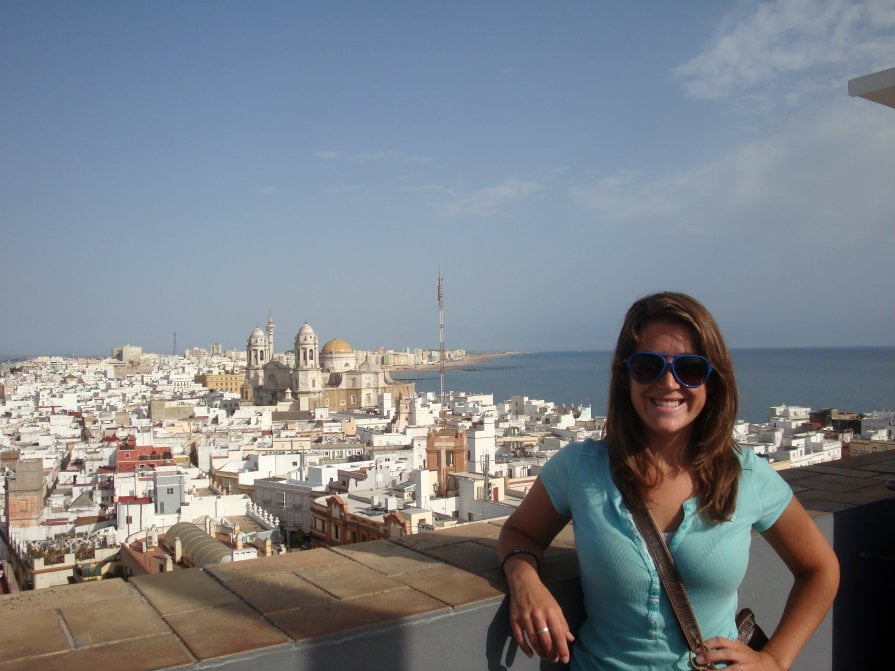 Meet Julie Mills, API - Spain alum
Julie Mills, 21, is from Dartmouth, Massachusetts and is currently a senior studying psychology and Spanish at Stonehill College. She enjoys Boston, sports, and is looking to pursue a career as a children's psychologist. One day she hopes to return to Salamanca.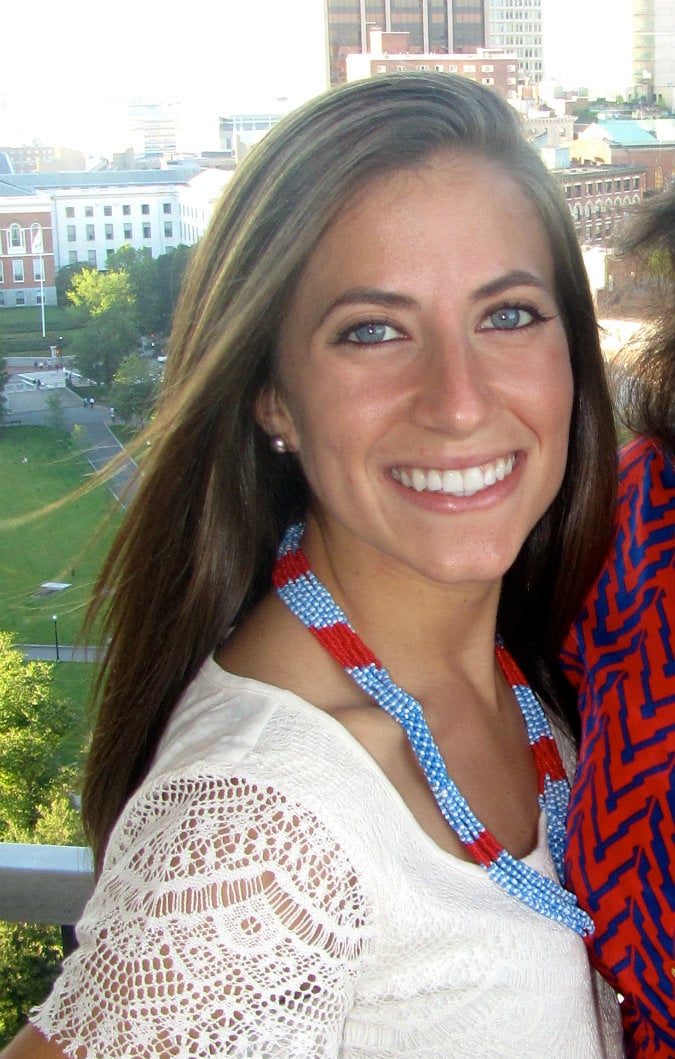 GO: Why did you decide to study with API?
Julie: The program was recommended to me by my instituiton. However, upon looking into it I saw that it had a lot to offer me not just in terms of education but also the experiences I would have while abroad.
GO: What made this experience unique and special?
Julie: Everything about my experience was all I wanted and more. I had the opportunity to call an amazing city my home for three and a half months, while also traveling to eight different countries throughout that time span. I was introduced to the Spanish culture, improved my Spanish immensely, and found that this allowed me the privilege of making new friends from Spain and other countries as well. Although I loved Spain and everything it had to offer, I developed a newfound appreciation for my own country and found that not only did my love grow for Spain but also for my hometown as well.
GO: How has this experience impacted your future?
Julie: This experience has impacted my future in more ways than I would have imagined. I've developed a newfound love for traveling and look forward to my anticipated return to Spain. I've also found my acquired knowledge of Spanish to open up many doors for me academically and professionally. Whether it be the use of the language at my internship or the presence of it on my resume while applying to graduate school, it has helped me to raise the bar and participate more than I would have if I had not studied abroad. Overall, I have learned more about myself because of this experience and this in turn will help me to learn more about others as well.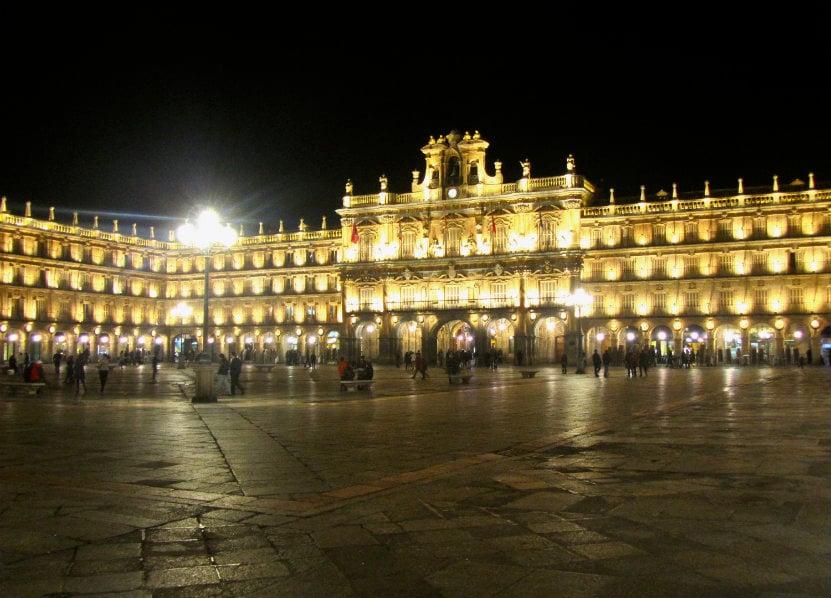 Meet Alexandra Vanderbilt - API, Spain alum
Alexandra Vanderbilt is from Stony Point, New York. Currently she studies Spanish and Education at Le Moyne College in Syracuse, New York. She will be graduating in May with a B.A. in Spanish and two certifications in Education one for Elementary/Special Education and on in TESOL. Alexandra studied in Spain during summer session from May-August of 2012. She is 22 years old and is looking forward to start her teaching career.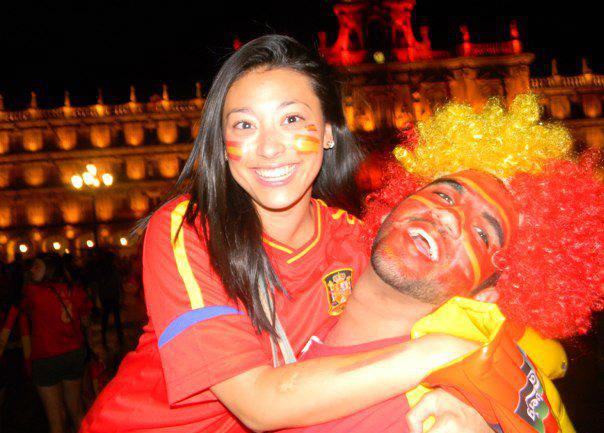 GO: Why did you decide to study with API?
Alexandra: I studied at the University of Salamanca in Spain from May to August. I chose to study abroad with API because it was the best choice for what I needed. The API program in Salamanca allowed me to fulfill my study abroad requirement for my Spanish Major. Being a Spanish major with two education certifications I needed a program that would allow me to study during the summer and fulfill 12 credits for my degree.
GO: What made this experience unique and special?
Alexandra: This experience in which I was able to partake in was exceptional! While studying in Salamanca I stayed with a host family that became my family away from my family. Without my host family being away from my family would have been much harder. My trip was also special because of the people that were on the trip. The group is which I traveled with was a very diverse group and I was able to not only learn about people from different parts of the United States but I was also able to learn more about myself as a person.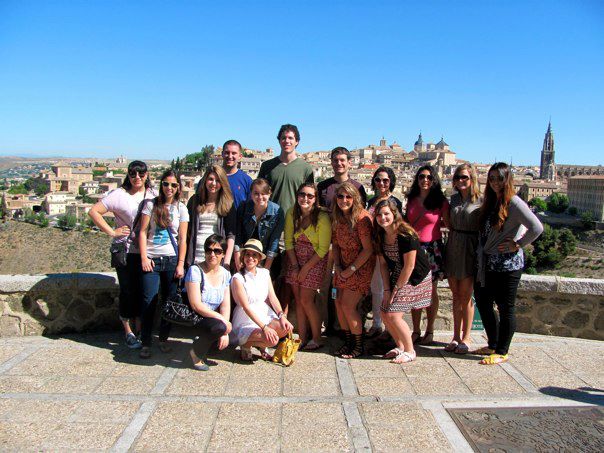 GO: How has this experience impacted your future?
Alexandra: This experience to study abroad has changed my life in many aspects; it has changed my perceptive on the world, myself and the people that surround me. I can take this experience and put it in professional life because it allows me to relate better to my students, especially if my students are ESLs. Through my experience I grew into a wiser and mature person. Once I came home the way people acted around me seemed childish and their way of thinking was no longer the way I thought. Studying abroad and traveling in Spain opened up my mind to all the possibilities that I should take advantage of and that I should not disregard because the opportunity may be scary.
Meet Allison Eyres, API-Salamanca alum
GO: Why did you decide to study abroad with API in Salamanca, Spain?
Allison: The decision of where I wanted to travel to actually took longer for me to decide on, while it came very easy for me to decide that I wanted to travel with API. That decision was a no brainer for me. API offered many features that were very appealing to me and the price was was a steal!
The one feature that really drew me into their program were cell phones. We were all given cell phones to use while abroad so that we could stay connected with our program peers and our families and friends at home. Not having to worry about whether I would be able to connect with those on my program and my family at home, really made the process and experience better.
API also has great excurions to other parts of the country you are studying in during your abroad time. It gives you the opportunity to visit and learn about the country as a whole instead of just being in one city the entire time. Once I knew I wanted to travel with API, I had the tough choice of where I wanted to travel to. API has so many great cities that they offer programs in.
After searching through their list of countries and cities, I stumbled upon Salamanca, Spain and did some googleing. The images were breath-taken. It was a small, unique, and historic college city. You are able to walk everywhere you need to go. I was sold on its old churches and unique architecture. For a first time abroad goer, it was the perfect city for me.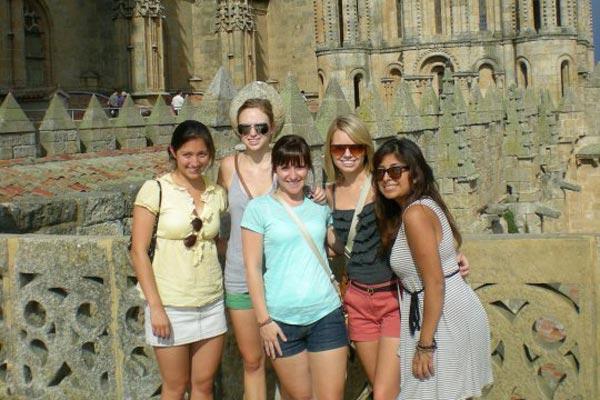 GO: What made studying abroad a unique and special experience?
Allison: The World Cup is what made my study abroad experience unique and special. I was lucky enough to be in Spain during the span of the world cup. Every football game that was played, people crowded around the bars in the Plaza Mayor to watch together. There was an immense feeling of camaraderie throughout all of the games. Every win that Spain achieved, this feeling got bigger and bigger. During the finals, every citizen and visitor of Salamanca sat together in the Plaza where every bar had TVs set up all around so every person could see the game.
When Spain won the World Cup, the feeling is almost unexplainable. Picture a city that just won the the Super Bowl or World Series and the ticker tape parade the next day with crowds of people in the streets. Now try to imagine that with an entire country of people. When that clock ran out, I swear, I heard every corner of Spain erupt into a frenzy. The pride that they felt for their country, I will never forget that moment. We didn't feel like outsiders during our time in Salamanca, the locals accepted us as their own. We felt pride for our new home, along with so many others.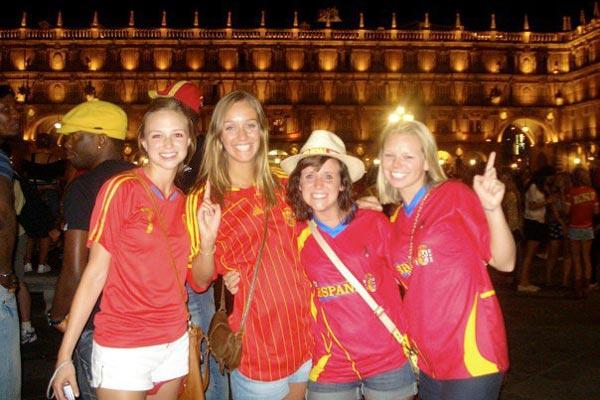 GO: How has this experience impacted your future?
Allison: Going abroad has a huge impact on my future. Any chance I get, I tell people about my experiences while I was in Spain. I even try to convince them to try to go abroad if the opportunity ever arises for them. I can not wait for an opportunity to come where I can study abroad again. And I know when it does, API will be my one and only program choice.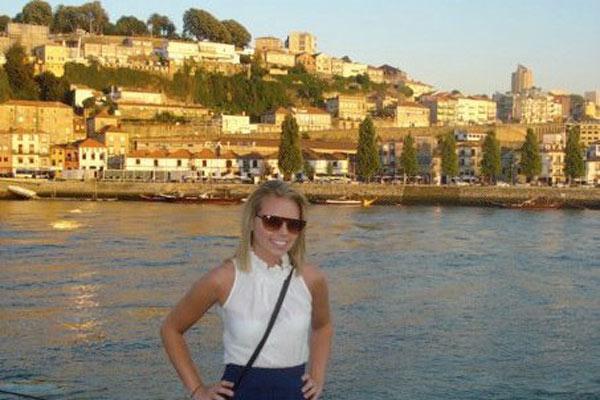 Meet Laura Holt - API alum in Salamanca GO: Why did you decide to study abroad with API in Salamanca, Spain?
Laura: I knew I wanted to go abroad to Spain, but I wasn't convinced that Madrid was for me. I'm not a 'big city' girl, so I didn't want to be overwhelmed by the city as well as the experience. I looked at pictures of Salamanca, and as you'll see, I fell in love. The sandstone buildings, roman artifacts that remain in the city, and having the oldest university in Spain were just some of the factors that convinced me.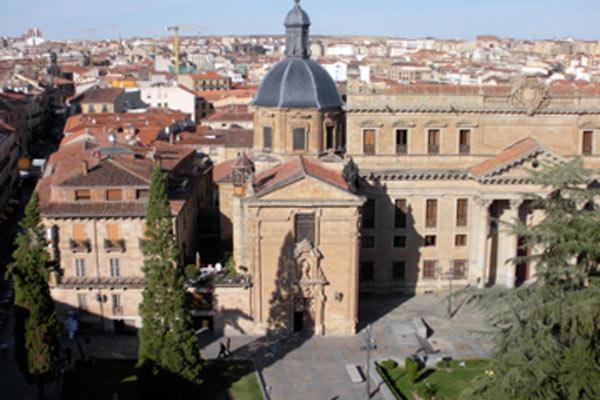 Also, it looked very simple (which it was) to transfer credits from API to my college, which was important. In addition, API has a 'spanish immersion' program, which allows you to stay with host families and also take classes with spaniards if you had a certain level of spanish. This was perfect to integrate well into the society.
GO: What made your study abroad experience unique and special?
Laura: What made this so special were the trips. You have to travel in Spain; there is just so much to see. Both the south and the north have special 'feelings' to them, and you find something new in every city. When I look back, travelling with just one or two friends to a different city for the weekend was what I most remember.
In the south, Granada was my favorite city because of its arabic culture, being so close to Morocco, and in the north Asturias, with its seafood, high mountains, wild horses and amazing green landscape was memorable as well. API took us to Paris and Barcelona, which I will never forget- being in Europe, you just can't miss these two big cities.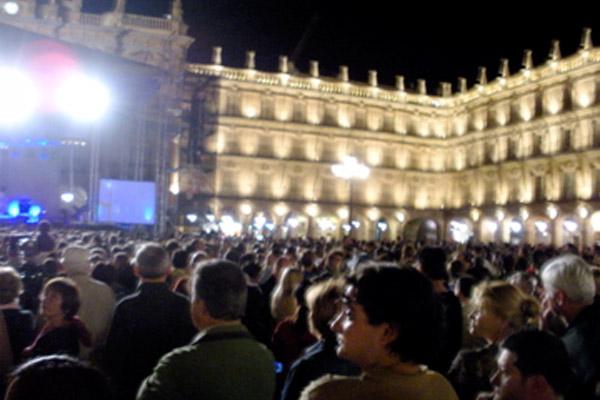 Another moment I remember is eating 'tapas' at an outdoor event with our Salamanca program director, and her telling us all the ins and outs of the city and culture. It was so laid back and she made herself available whenever we needed her, even for fun moments like this! Maria is such a great person.
Last, I'll never forget going to a free rock concert in Salamanca with my host mother and enjoying it just as much as going with a friend. We stayed in touch long after I had left Spain, she was a great person.
GO: How has this experience impacted your future?
Laura: I already spoke Spanish when I went on this program, but I was able to improve my Spanish monumentally, and ended up speaking very professionally after my two Spanish classes. I was taking the required API spanish class with a Spaniard teacher who I'll never forget saying our first day: 'Forget everything you learned in high school or college, THIS is the real way!', along with a 'Spanish for Translation' class at the University of Salamanca that kicked my butt but corrected every mistake I had acquired over the years.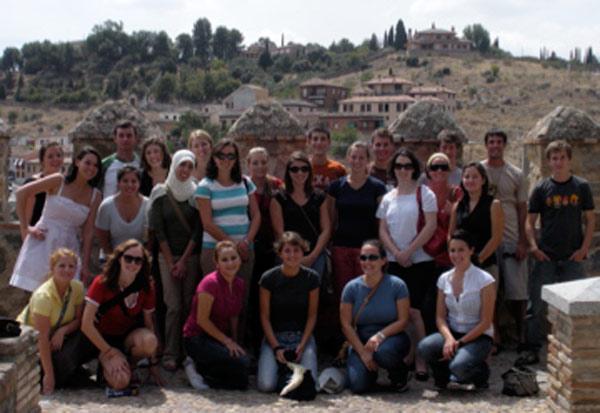 In addition, I think being in Europe in general gives you another perspective about how things are carried out, academically (oral tests for example) and professionally. Especially in Spain you begin to realize that people don't live to work, they work to live (or have fun). Sometimes this is the perspective you need; it's not a party attitude, it just signifies that your life doesn't have to revolve around tedious work. This is why there are so many national holidays, long lunch breaks or short office hours, and meeting up with friends right after work downtown.
Further Info
About API
Academic Programs International, API, is an educational organization dedicated to providing challenging and enriching study abroad programs for our students. The experience of living, interacting and learning in an international environment presents invaluable opportunities for each student's academic and personal development.
All of their academic and extracurricular offerings are selected with the goal of helping students to become more self-aware and culturally sensitive. API envisions each student evolving from a tourist, to a resident, to a global citizen; API is dedicated to supporting this lifelong process.
API strives to provide the best comprehensive study abroad experience possible with personal attention available to all students throughout his or her program. API works closely with home universities to offer support before, during and after students' education abroad experience.
All of Their Programs