Come study abroad with ASA Summerfuel this summer in Barcelona, Spain. Classes are held at the prestigious University Autonoma of Barcelona! Students attend three hours of Spanish language classes each morning based on their ability. It is recommended that students have completed at least one year of Spanish prior to the program.
For three afternoons each week, students take supplemental cultural electives focusing on Spanish history and culture, and touch on topics from film and literature to fashion. These electives involve on-site visits and tours as much as possible. During the program, accommodations will be in the much sought after student residence Residencia Universitaria Sarria.
Looking to read more? Check out all of the details today on ASA Summerfuel's website!
ASA Summerfuel Video: Summer 2011 in Barcelona
Alumni Interviews
Interview with Haley Taylor, ASA Summerfuel alum at UAB
GO: Why did you study abroad with ASA Summerfuel at UAB in Barcelona?
Haley: I decided to study abroad in Barcelona at the UAB because I had heard great things about the program from friends and acquaintances. I am an advanced French student and saw this as an opportunity to study a new language and experience the culture, as well.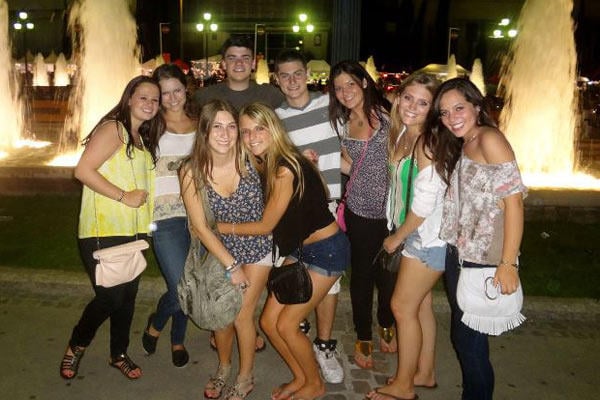 GO: What made your study abroad experience unique and special?
Haley: My summer in Barcelona was incredibly special. I decided to go with two school friends, but filled out the roommate questionnaire and was paired with someone I had never met before. This felt like a huge risk for me because I could have roomed with my friends, but as it turned out, my roommate and I got along extremely well.
We talk almost everyday still and hang out as often as possible (it helps that she happens to live in the same area as me). Aside from the social aspect, my experience was unique because I entered the country not knowing a word of Spanish. Being emerged in the culture and attending Spanish classes every day was difficult, but definitely rewarding in the end.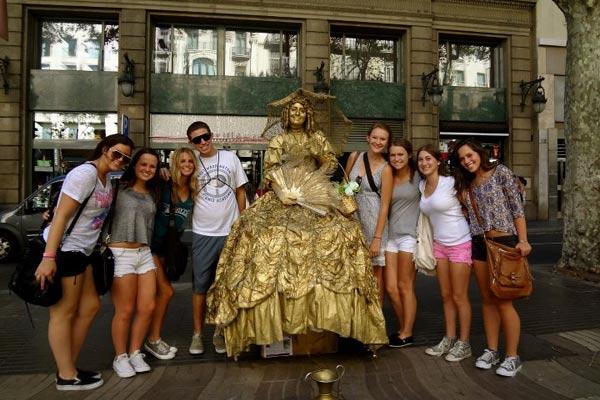 GO: How has this experience impacted your future?
Haley: This experience has hugely impacted my future. I learned that taking risks may benefit me in the end, and it helped me become more socially accepting. Academically, it has created more choices for a career path and broadened my scholastic interests.
Interview with Emma Herrera, ASA Summerfuel alum at UAB
GO: Why did you decide to study abroad with ASA Summerfuel at UAB in Barcelona?
Emma: I wanted to study in Barcelona because I thought it would be the experience of a lifetime! But I chose Summerfuel, because it looked like the best program and was really action packed. I felt like they always had some sort of activity planned for us so that we were never bored, even though that wouldn't happen because we were in Barcelona! But the main reason for my choice was that I really wanted to broaden my Spanish language skills and become more emerged in the culture.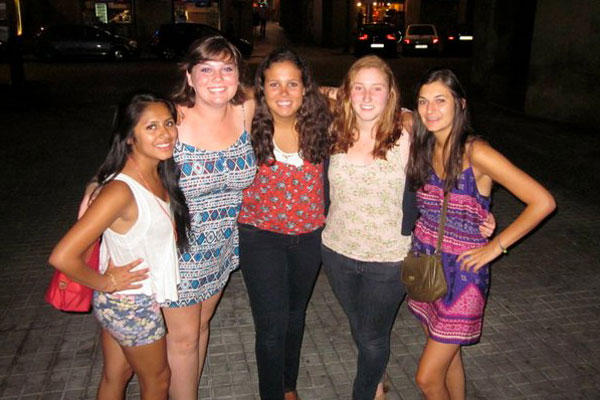 GO: What made your study abroad experience unique and special?
Emma: The main thing I think that makes the study abroad experience is the independence. You are living on your own almost like in college. The living situation and being away from parents seems like a way to warm up for college and moving away from home. Another thing that makes it really special is all the friends you make, and just being abe to do whatever!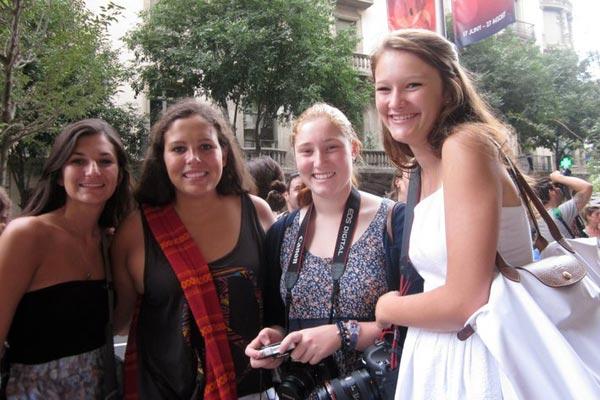 GO: How has this experience impacted your future?
Emma: The experience impacted me in many ways. Personally I made lifelong friends that I am still in touch with today, and I will never lose touch with them. Academically, my Spanish has improved so much; being surrounded by Spaniards makes you think of the language more and helps you learn it faster.
Further Info
About ASA Summerfuel
ASA Summerfuel offers exciting study abroad programs geared towards helping high school students develop a global understanding. The goals are simple and focus on cultural engagement, exploration, recreation, language study, social engagement, academic enrichment, responsibility, independence and growth. Students spend a summer building a deep connection to the host country, local families, teachers and more! So what are you waiting for? Check out some great opportunities below!
All of Their Programs