The Education Abroad Network provides an unbeatable study abroad experience in Thailand's northern hillside city of Chiang Mai. Participants will study at Chaing Mai University where they will have the opportunity to live with a Thai roommate to promote friendships and immersion within the university setting. Experience the serene temples, elephant rides, beautiful Thai islands, bustling city center, vibrant markets, and of course the friendly Thai people.
Your semester studying in Thailand includes a 5-day orientation program in Bangkok, excursions to regional hill tribe villages and other historical points of interest, plus special opportunities to volunteer around the city. TEAN students benefit from the guidance and support of an on-site Resident Director and university staff during their time studying in Thailand.
Visit the TEAN website to learn more and apply online!
Reviews
Alumni Interviews
Meet Katy Baker, TEAN - Thailand alum
Katy Baker is from Cohasset, Massachusetts and currently studies communication at the College of Charleston in South Carolina. Katy studied in Chiang Mai, Thailand through the Education Abroad Network from August-December 2012. Katy loves sailing, photography and traveling.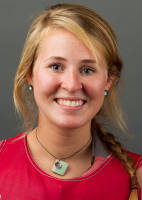 GO: Why did you decide to study with TEAN?
Katy: One aspect that truly sets TEAN apart other programs is the balance it provides it's students. Throughout the semester, TEAN provided enrichment opportunities such as the orientation in Bangkok as well as field trips and monthly dinners. However, students were encouraged to travel, explore and to get involved in the community. TEAN offered volunteer opportunities including working in a Thai orphanage, teaching english in a local school and teaching english to Buddhist monks. Not only did I take advantage of this resource by volunteering at a Thai orphanage, I also explored one of my interests by getting involved with an organization in Chiang Mai teaching English to displaced Burmese people. I also traveled to five countries in Southeast Asia as well as the different regions of Thailand. The opportunities and support TEAN provided, coupled with the overall freedom is what sets this program above all others, hence the reason I chose to travel through TEAN.
GO: What made this study abroad experience unique and special?
Katy: I wanted to travel somewhere that would push me outside of my comfort zone. Needless to say, I accomplished this and more through my time in Thailand. Upon my arrival in Bangkok, I was immediately thrust into a culture seeped in tradition and values unlike what I have experienced in Western countries. Although much of communication consisted of "tinglish" (broken Thai and English) and hand gestures, I have come to appreciate the humility and kindness inherent in interactions with locals. The curiosity we had about the culture turned into a great appreciation and connection to the people. I still feel this connection half way around the world, truly illustrating the uniqueness of my experience.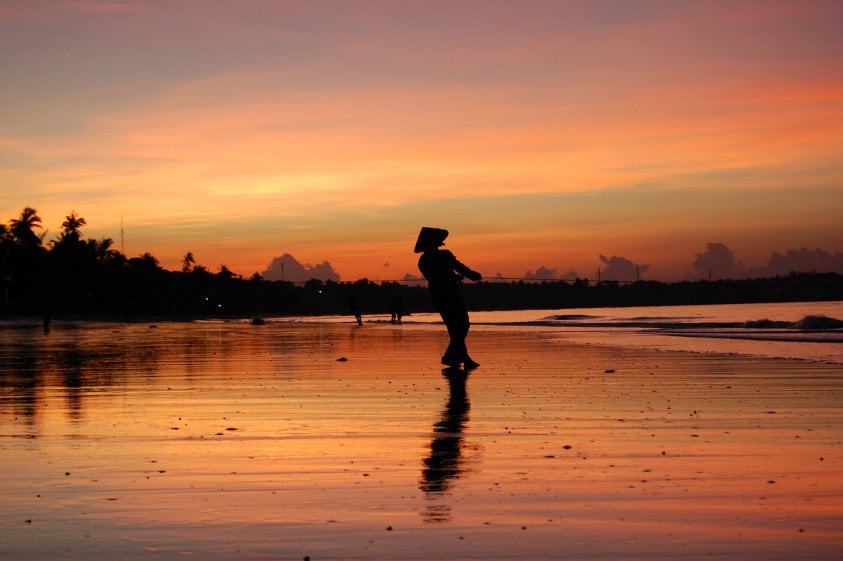 GO: How has this experience impacted your future?
Katy: Traveling has always been a passion of mine. This experience has not only deepened this passion, but it has shaped the direction of my career aspirations. I have now seen a different side of the world, but I have not seen enough. I now measure success in experiences. The independence and confidence I have gained from my time abroad is something I will be forever grateful and I look forward to utilizing these skills in my future travels.
Interview with Asha Jackson, TEAN alumna in Chiang Mai
GO: Why did you decide to study abroad with TEAN at Payap University?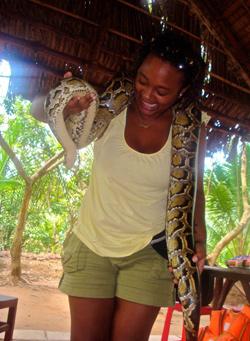 Asha: I was immediately attracted to TEAN because it had such a unique program. Not many programs exist in south east Asia, especially in Cambodia, and TEAN was also the only program that offered a dual program in both Thailand and Cambodia. The price was also affordable, and provided a lot of resources, supplies and excursions that enhanced my semester abroad. Also immediately after inquiring about their program I was contacted by Rachel Dorsey, and she patiently helped me with my application process from start to finish.
GO: What made your study abroad experience unique and special?
Asha: Honestly, I didn't know much about south east Asia before studying there. Other than Thai food and America's war with Vietnam, I was ignorant to the rich history and culture of the region. My experience helped open my eyes to an area of the world that gets little recognition for it's cultural and historical significance. It's so different from America in so many ways, and I wouldn't have been able to understand the scope of how diverse our world is without visiting and seeing it for myself. Their way of life is ancient, thousands of years older than the US, yet has been preserved and still remains vital to their people today. It's just such an interesting dynamic, coming from such a young country primarily influenced by western European cultures.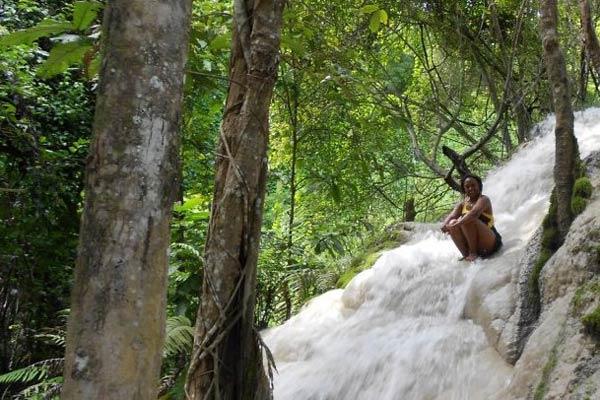 GO: How has this experience impacted your future?
Asha: Studying abroad has helped me feel capable of any and every thing. I am so sure of myself and who I am and what I stand for, I feel invincible! At the same time, I also feel more aware of the world I live in and everyone's role in it. I've always considered myself a person open to diversity, but this experience proves my ability and desire to be interested in things and people vastly different than I. The relationships I've built attest to that, and show me how harmonious opposites can be when they attract. Professionally, I know now that travel is something I'd love to incorporate into my career if possible, especially if it promotes the importance of travel to other Americans.
Further Info
About Education Abroad Network
The Education Abroad Network is a relatively small organization that thrives on giving each and every student deserved personal attention, extensive program preparation, and answers to every question under the sun. Creating partnerships with many universities in the South Pacific and the Pacific Rim has allowed The Education Abroad Network to become experts at planning and delivering programs in the area. Using their experience to build more opportunities for future students, TEAN has now moved into Asia as well. Check out one of the many awesome programs below, and visit The Education Abroad Network's website via the link to the left to make your study abroad dream a reality!
All of Their Programs