We are the official English Opens Doors program. Apply directly with us to avoid recruiter fees. Participation is FREE and placements are available throughout Chile with the Chilean Ministry of Education.
The English Opens Doors program is sponsored by the United Nations Development Program and the Chilean Ministry of Education. English Opens Doors (EOD) seeks highly motivated individuals to work as English teaching assistants in public and semi-private schools throughout Chile. A typical week for a full-time volunteer includes 25 hours of English teaching and 10 hours of extra-curricular activities.
While volunteering as an English teacher in Chile, you will be provided with the following benefits:
1. Week-long orientation in Santiago
2. Free housing: Home-stay with a Chilean family
3. All meals are covered
4. Volunteer bonus: 60,000 CLP/month
5. Free transportation
6. Free in-country health insurance
7. Free online e-learning Spanish course
Start/End Dates (*Volunteers can choose the end date for these periods)
1 March 4 - July 26/November 30*
2 March 18 - July 26/November 30*
3 April 8 - July 26/November 30*
4 June 17 - November 30
5 July 29 - November 30
We also have part-time volunteer positions available. Visit our website to inquire about a teaching placement in Chile! No teaching degree or TEFL certification is required. Check out our FAQs for more information.
Reviews
Alumni Interviews
Meet Gabe Scalise, English Opens Doors alum
Gabe taught in Chile through the English Opens Doors program from May-August 2010 in La Serena, Chile.
GO: What inspired you to teach ESL?
Gabe: What inspired me to teach ESL was my desire to get first hand knowledge of international education systems and the advantages and disadvantages of their system over my experience in my own education. This in depth understanding, that few experiences aside from teaching ESL abroad can give, allow for personal experience and unique knowledge. I was hoping to be able to use this knowledge I would gain in a unique way to help establish programs and systems that will promote the growth of higher education attainment on a large scale in the future.
I also desired to travel abroad and experience other cultures and meet new people. Teaching ESL is a unique experience that it allows you to make new international friends, while helping the community and your students grow.
GO: Why did you choose English Opens Doors?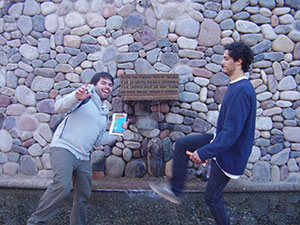 Gabe: I chose English Opens Doors because they seemed to have long program history of success. I was hoping English Opens Doors would provide a diverse range of experiences that would expand my world view and the program did just that! The Chilean culture is unique, diverse, and deep and I was so happy to be able to experience all this while teaching ESL to my students. Another reason I chose this program is because of the diversity of Chile's landscape. From the remote deserts of the North to the sprawl of Central Chile and Santiago to the bottom which is filled with high rising peaks and snow capped mountains. I thought this experience would allow me to travel to locations that I would never find another reason to, and it did just that.
I also chose this program because they are funded and sponsored by the United Nations Development Program and that is a program that I strongly support and have a desire to work for in the future. I felt this experience would set me on the right path towards a future of helping people to achieve their goals and to bring education to those who needed it. I also felt that this program would be great for me because they strive to place their volunteers with host families. Living with a host family was something that I truly wanted to experience in my life.
GO: Describe your day to day activities as a teacher in Chile.
Gabe: My day to day activities began usually very early in the morning taking a bus to school from my host families house on the other side of the city. I worked in downtown La Serena, Chile but lived on the other side of town. My bus ride was at 6:30 in the morning among no other people of the same skin color or background as myself. The bus ride included a view overlooking the Pacific Ocean in the morning that I still miss and think about to this day.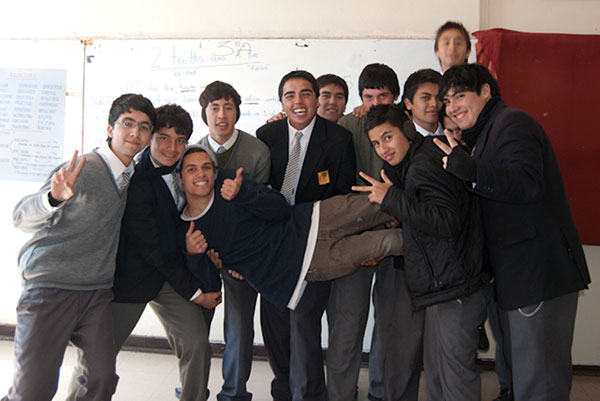 When I got to school I would grab coffee with my fellow teachers, talk to my students, grade papers, plan lessons and teach my classes. I loved working with my students and I truly felt and observed them grow as students and develop a passion for the endless possibilities learning the English language could provide for them. My students truly wanted to learn the language and that made me so happy to teach it to them everyday. I would try and create fun hands on activities for them everyday and my lead teacher at the school, Ramon, was one of the kindest and most helpful men I have ever met in my life. He was a father to me in Chile and my biggest ally in the experience and it was invaluable to have him on hand to talk to on a daily basis. I would wait after school and either take the bus home or meet up with my friends or go out for a drink on the town with my host brother Rodrigo. I would end the day with going home to my host family's house, eating dinner, reading my books and talking with my host brother who was my best friend during my time in Chile and is still a great friend to this day. On the weekends I would travel and take pictures and go to the beach and have fun with friends and my host brother.
GO: How has this experience impacted your future?
Gabe: This experience impacted my future by creating opportunities for me to critically look my own education and my own background. This examining of my self has allowed me to direct my education and jobs towards things that I really enjoy and that require sacrifice to achieve. Personally this experience established the value of my own higher education and the drive to help others achieve their dreams and potential by helping them to achieve a goal of higher education. Professionally, this work experience has helped obtain jobs that I want because through this experience it has been proven that I really want to help make a difference and in the end, that is a lot of what matters. It has also helped me to give me experience in a job field that I really love and plan on pursuing and that has been potentially the most invaluable part of this program for me.
Academically, this program has given me the desire to pursue a field which will allow me to learn how to best implement and create academic programs that will help children learn in ways like this program. Finally, this experience also set in motion a plan to travel that I have pursued without fault since this experience ended. I want to travel more than ever now and want to experience everyone on earths situations and culture so that I can truly understand how to solve the problems that our world faces today regarding education and human rights issues. This experience was nothing but positive and has done nothing but positive things for me now and in the future. It created values and friends that I will never lose and for that I am so thankful.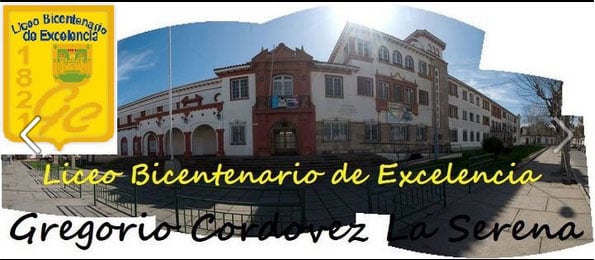 GO: What is one piece of advice you would give to others thinking about teaching abroad?
Gabe: My one piece of advice to someone thinking to teach ESL abroad is to look in depth into the type of program you want to do and the location you would love to do it in. People will want to do it for many different reasons but truly understanding the reason will give you a great insight of how your experience will end up being and how it will change you. Look deep into programs such as EOD and how they work, where they place volunteers and how immersed you are in the culture. I would recommend English Opens Doors for all those reasons and more. The perfect blend of culture, experience, difficulty, and fun. Look into the program deeply and be willing to do things and go to things you are uncomfortable with. The people you will be surrounded by all have their own story and history and understanding that is as valuable as the teaching you will do. Work hard at teaching, and play harder in your free time.
Meet Kenneth Treloar, English Opens Doors alum
Kenneth Treloar is an energetic and adventurous young man from Rustenburg, South Africa. He currently volunteers as an English teacher in Cunco in the South of Chile. He enjoys the outdoors and sports such as cycling and running. Traveling is also one of his loves; and when he's not teaching you are likely to find him relaxing beside a campfire with his guitar in some far-off and interest place. You can follow his adventures abroad at Dude In Chile
GO: What inspired you to teach ESL in Chile with English Opens Doors?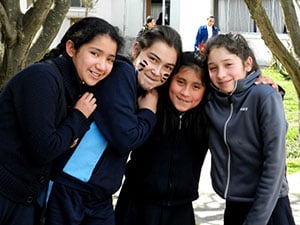 Kenneth: I really enjoy working with kids, I love English, and I wanted to travel while working as a volunteer, as well as stay somewhere different. All these factors led me to apply to join the English Opens Doors program in Chile.
GO: Describe your day to day activities as a teacher in Chile.
Kenneth: I work with mainly high school students and help them mostly with their listening and speaking skills, as well as conducting various conversation classes. I am also involved in other English-based extracurricular activities and clubs such as The English Team (games, movies, conversation, pen-pal exchanges, etc), English Guitar Club (Students learn to play the guitar and learn new English songs and lyrics), and the English Debate Team.
GO: How has this experience impacted your future?
Kenneth: The experience has most definitely impacted all spheres of my life and I have gained valuable experience and people skills. Through working with kids of varying age-groups and also with many different types of professionals and other teachers I have learnt a lot about myself and about what it means to be a volunteer and a teacher.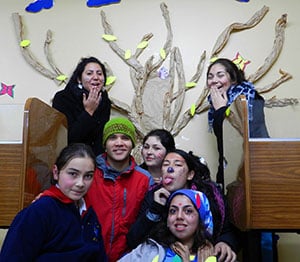 GO: What is one piece of advice you would give to others thinking about teaching abroad?
Kenneth: Don't come to Chile with any strong-set preconceptions. Even though there is a definite cultural trend, Chile is still very diverse. Schools, host families, and volunteer placements can vary considerably. You need to expect that you may have to work with what you have and just make the best of any situation.
Students may not be motivated, or your working environment may not be ideal. However, even though it's going to be tough (yes, it's not going to be easy) it will be worth it in the end. After all, giving of yourself, your time, and your skills to help others is one of the best things one can ever do.
Further Info
About English Opens Doors
The English Opens Doors Program is a English education initiative developed by the Chilean Ministry of Education, and is supported by the United Nations. It was established in 2003, and has since flourished. The Chilean Ministry seeks to advance the level of English education throughout Chilean public schools and provides students with many resources such as summer learning camps, competitions, and scholarships. We seek talented and ambitious teachers to come join our teaching program in Chile, and make a noticeable impact in Chilean English education throughout public schools. Avoid paying any fees to recruiters by applying directly with us.