The ambassadorship offers a diverse learning experience through advocacy, fundraising, and time living in Kenya. Participants are given the opportunity to help others, practice professionalism, cultivate an understanding of hardships Flying Kites and related organizations encounter, and play an important role in the groundbreaking process that provides care for impoverished children and increases the well-being of a community in Kenya.
In addition to fundraising and in-field experience, the Ambassador Program encourages continued advocacy and interaction with Flying Kites and issues facing Kenyans. Advocacy campaigns can range from speeches and presentations to auctions and film screenings all to support the work of Flying Kites and spread the word.
Reviews
Alumni Interviews
Meet Chase Klingel, Flying Kites - Kenya alum
Chase Klingel is from Spokane, WA. He is a Freshman at the University of Washington. He is 19 years old and loves to cook, play sports and experience new things in life! He volunteered with Flying Kites from June 16 to July 22, 2012.
GO: Why did you decide to volunteer with Flying Kites in Kenya?
Chase: The reason I decided to go abroad and volunteer at Flying Kites was because I knew there was a chance for me to give back. I have been so blessed my entire life and I knew that if I had the opportunity to impact a child's life who had grown up with less than me, I had to take it!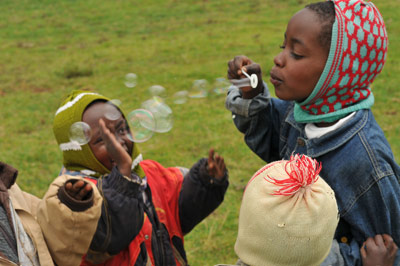 GO: Describe your day to day activities as a volunteer.
Chase: My day to day activities consisted of waking up at about eight am, heading to the school and tutoring for three hours (9:00-12:00). During these three hours I would tutor three different children in math, science, or English. These were some of my favorite memories because you really get to know your students. After school I would play soccer or jump rope with the children and then after dinner I would help them study. I could also never forget helping cook with auntie Rebeccs! You must do that if you go!
Lastly, the nice thing about Flying Kites is that you CAN explore! You aren't forced to stay at the orphanage so you can go check out places like Nairobi, Mombasa etc. if you need a break. I highly suggest exploring around but make sure you spend time at the orphanage getting to know the children. That's always priority number one!
GO: What made this experience unique and special?
Chase: The reason Flying Kites was such a special experience was because its not an orphanage at all. Within the first 24 hours of being there, you aren't a stranger from America. You are just another fun loving member of this incredibly humble family!
GO: How has this experience impacted your future?
Chase: Personally, this experience taught me the meaning of love. Yes, this sounds cliche but it is true. I of course knew what love was beforehand, but it was astonishing to see children who never knew their parents and yet they still acted like they lived the lives of rock stars! This family showed me that having material goods can't give you the ultimate happiness, only expressing and sharing in genuine love can.
Meet Abby Gross, Flying Kites - Kenya alum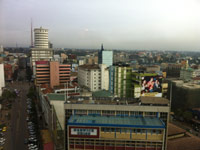 Abby Gross is from Piedmont, California. She is currently a Junior at The George Washington University in Washington, D.C., majoring in Environmental Studies and minoring in Public Health. Abby was in Kenya from May 2012 to August 2012.
GO: Why did you decide to volunteer with Flying Kites in Kenya?
Abby: I chose to work with Flying Kites because I wanted to work with a organization that I knew is making a true and positive sustainable change, and that's exactly what Flying Kites is doing.
GO: What made this experience unique and special?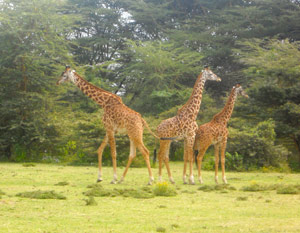 Abby: Unlike many other organizations that are purely based around volunteers coming to take care of the children, Flying kites is home, and to go there you become part of the family. Flying Kites is extremely well organized and the children they take care of there will not only become important people in Kenya, they will become important people of the world. I knew I wanted to work with Flying Kites because I knew and still know they are making a true difference.
GO: How has this experience impacted your future?
Abby: Since working at Flying Kites I feel as though I am a more well-rounded person. Working there has made more globally aware, and more self aware. I feel like I now better know who I am and that I have purpose. In classes at school I am able to make connections to my trip and understand concepts better than anyone else because of my experience.
Further Info
About Flying Kites
Flying Kites works to improve childcare standards and accessibility of opportunity for the poorest children in the world. As a non-profit organization, Flying Kites aims to provide the children opportunities to succeed in a fast-paced world and contribute to society through education, imagination, and resolution. They will be able to give back to their community by focusing on compassion, advocacy, and leadership.
Flying Kites emphasizes assisting children in need globally through the Ambassadors Program at the Flying Kites Leadership Academy, a home and school for neglected, abused, and orphaned children in Kenya. Located at the foot of the Aberdares Mountains, the academy has become a safe home for many vulnerable children.
All of Their Programs