Deciding Where to Volunteer in Peru: Lima or Cusco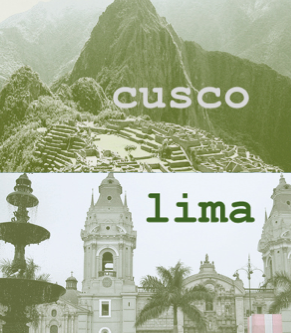 For those looking to spend some time volunteering abroad, Peru offers a variety of opportunities for students, adults, couples, or friends. Surprisingly, the country is just about the size of Alaska, however there are two main cities in which to volunteer: Lima, the country's capital, and Cusco, the gateway to the famous citadel of Machu Picchu.
Recently, Peru has become an increasingly desirable destination for both tourism and volunteerism. This is partly thanks to the country's quick and easy process of obtaining a tourist visa. Almost all citizens from the Americas, Europe, and the South Pacific, are not required to acquire a visa prior to entering the country and will instead receive a stamp upon arrival in Lima's International airport. This stamp is valid for 180 days and allows foreigners to volunteer and travel within Peru for around six months.
One of the hardest parts of volunteering in Peru is deciding in which city to dedicate your time. Lima boasts over 7.5 million residents, a beautiful coastline, and world-famous cuisine; while Cusco is full of Incan history, breathtaking landscapes, and charming architecture. By the end of reading the following comparisons, you will have a better idea of which city is best for your volunteer journey in Peru!
Demographics and Geography
Lima and Cusco are very different in terms of landscape, weather, and population.
Lima is a large city on the coast of the Pacific Ocean with a population just slightly less than that of Chicago. (Did you know that it is the second largest desert city after Cairo, Egypt?) As the capital of Peru, it is one of the biggest cities in South America and is a hub for business, travel, and great food. Although its metropolitan appearance is unlike a typical desert, the climate is very dry, and it hardly ever rains.
Situated at an elevation of over 11,000 feet, the city of Cusco is nestled within the Andean mountain range and its altitude often requires getting used to. Cusco is more comparable to a city the size of New Orleans. Due to the altitude, the weather is less predictable; the dry season lasts from May to August, while the rainy season is from October to March. One of the main components of Cusco's economy is tourism.
Types of Volunteer Opportunities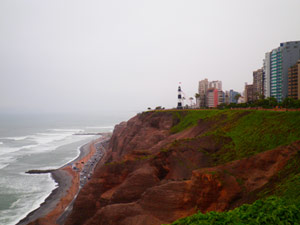 Due to the differences in climate and demographics, each city has its own unique variety of needs.
Lima - The large population fosters a high desire for volunteers in organizations such as orphanages, schools, clinics, and hospitals. Many families in Lima may not be able to afford the costs of childcare, education, or healthcare. This is where you can make a difference; depending on your skills, abilities, and interests, you may choose to help with the following needs:
Cusco - Although tourism greatly benefits the local economy, many families are still living in poverty. Due to the diverse landscape, there are many projects that deal with conservation, farming, and environmental education. Cusco also provides a unique experience to work with indigenous families who still speak the native language of Quechua. A few opportunities include:
Agriculture Projects (Example project with GVN)
Jungle Conservation (Try volunteering with IVHQ)
Healthcare Programs (Example: Volunteering Solutions)
This is just a quick overview of volunteer programs, for the full list of programs listed on Go Overseas and reviewed by volunteers, please click here: Volunteer Abroad in Peru.
Cost of Living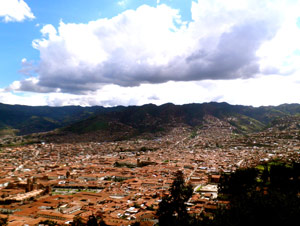 Even if your volunteer program includes food and housing, it is good to know how much to budget for your free time. The current exchange rate is $1 USD = 2.5 Peruvian Nuevo Soles. The great thing about this is that a decent meal in the US may cost $15, while in Peru it only costs 15 Soles ($6). Thanks to the exchange rate, your money tends to double or even triple when living in Peru.
Lima's prices are very reasonable, depending on the area in which you volunteer. It is not hard to find a hearty lunch of chicken, rice, salad, and soup for 10 soles (~$4). If your program does not include living arrangements, there are many apartments available and rent can range from $100-$300/month.
The prices in Cusco can be somewhat inflated due to the high amount of tourists passing through the city. Steer clear of the central plaza when grocery shopping or looking for a meal, as this is where most tourists stay. To help budgeting, a homestay arrangement that includes meals is suggested.
Decision Time...Lima versus Cusco
You should volunteer in Lima if you...
Like the hustle and bustle that comes with living in the big city
Enjoy being near water (in this case, the Pacific Ocean)
Want to work in education, child care, or community development
Desire the comfort of familiar chain restaurants (KFC, Chili's, McDonald's, Papa John's, Pinkberry, etc.)
Prefer warm, dry, and sunny weather to occasional rainfall
You should volunteer in Cusco if you...
Like living in a smaller city, rich in culture and history
Enjoy being in the mountains (the Andes)
Want to work with the environment, healthcare, or indigenous people
Are ready to completely immerse yourself in the local customs, and perhaps even try the delicacy of cuy (guinea pig)
Look forward to a change in seasons where some days are sunny and others have non-stop rain
No matter what, you will make a positive difference whether you pick Cusco or Lima. If possible, my suggestion would be to arrange your trip so that you work in one city, and visit the other. Which city sounds right for you?