Travel on a Budget: Different Types of Hospitality Exchange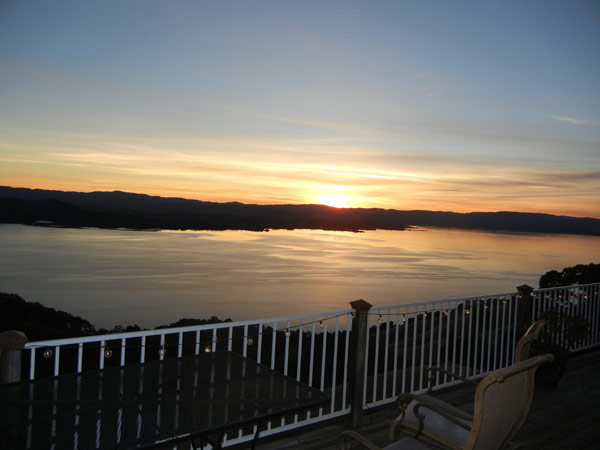 The way people travel is constantly changing. More and more often, travelers are seeking authentic experiences that get you closer to the culture of your destination and farther from all of the usual tourist traps. The place you will be calling home during your time abroad will have a big impact on your overall experience. One tried and true method for "living like a local" is not to stay in a hotel or hostel but instead to stay in a home and there are many ways to accomplish this.
Of course, the most common way for students and volunteers to live like a local while traveling is to stay with a local host family; but homestays aren't for everyone. If a homestay lacks the privacy and freedom you desire during your travel experience, you should consider renting someone's home or room, sometimes called a "hospitality exchange", or even try couchsurfing!
Many websites like Wimdu, Tripping, and CouchSurfing offer travelers different opportunities to experience a new destination from the comfort of a home. These types of vacation rental websites that let you choose between a room, a studio, a full apartment or house are also more cost effective than staying in hotels (and sometimes hostels even). The other option is free services that allow you to stay in someone's extra room or couch. Depending on your travel needs, both types of accommodations are fun and unique!
Paid Hospitality Exchanges
Free Hospitality Exchanges
Let's take a closer look at the pros and cons of the most popular types of hospitality exchanges that are available to travelers today.
Benefits of Paid Rentals
Low Cost (Compared to Hotels): Not only is the daily rate usually cheaper on vacation home rentals than hotels, but so are the long-term rates, which is more convenient for volunteers or teachers abroad. Staying in a home usually gives you the freedom to cook your own meals and do you own laundry to save money as well. Even extras like TV and internet are cheaper in homes than hotels.
Local-feeling: Staying in a home is the perfect chance to appreciate the local architecture and amenities and live the way the locals do.
Comfort: Home rentals provide a "home-y feeling" while traveling, which can be especially comforting when you're in a new and foreign place. The ease and comfort of staying inside in your pajamas while cooking on a cold day or just watching TV is much better in a home than a hotel.
Disadvantages of Paid Rentals
Lack of choices: Depending on how popular the service or website you're using to find a rental is, the more or less options you will have.
Fees: Sites like AirBnB and Wimdu may be cheaper than hotels but since someone is sharing their home with you, they have the right to charge big fees for cleaning, cancellation, additional guests, or whatever else they see fit.
Price (Compared to Free Services): Despite it's low price compared to hotels and luxury travel, this definitely isn't the cheapest option. Hostels, homestays, and couchsurfing might be better for you if money is your main concern.
Benefits of Free Accommodation Services
No Cost: Probably the biggest reason people consider free accommodations while traveling is the nonexistent price tag. Without spending any money on housing, you can save your travel budget for more adventures, shopping, and exploring!
Adventure and a Local Perspective: Couchsurfing, work exchanges, and whatever other kinds of free accommodations you can find also offer an exciting experience. You will have the chance to meet like-minded adventurers and make new friends who can give you insider knowledge from a local perspective.
Be Part of a Community: The feeling that you get when you share someone's home and the air about the people that offer their homes to traveling strangers - it's all part of a lifestyle, a community, an attitude, and an appeal. If this is something that appeals to you, it's no question that you will make some great connections along the way
Disadvantages of Free Accommodation Services
Safety: Safety is probably the biggest concern for travelers who are on the fence about couchsurfing and staying with a strange. Generally, all those who offer to share their homes with like-minded travelers are good people. It doesn't mean it won't be a little weird or awkward but it's a great chance to meet some locals! However, there are safety precautions to keep in mind. Be sure to check if the service you're using have a safety and host verification policy. When you are traveling, there are always risks so just do your best to be smart and prepared.
Lack of Options/Choices: When couchsurfing, you don't get to choose what amenities will be available and chances are there aren't a ton. There might not even be housing options in the area you want to be in so check ahead of time and plan accordingly.
Risk: There is no guarantee what your host and accommodations will be like. If you are picky or need your privacy, maybe there's a better alternative for you.
Lack of Privacy and Flexibility: Most free accommodation options mean you will stay in a spare room or even on a couch. If you're not planning to do much at your home base besides eat and sleep, this could work out nicely.
No matter which type of service you prefer for your travel adventures, these hospitality exchanges will certainly enrich your experience and make for a great story to share with your friends back home.
Quick Tips for Your Upcoming Hospitality Exchange
Book in Advance: The sooner you start looking around for apartments and homes to rent during your travel, the more options you will have. If you know what neighborhoods and types of accommodations you're most interested in, you can get really specific during your search.
Try Browsing More than one Site: This may sound obiovus but not all websites are created equal. Play around with a few booking services to see what's easiest for you to use. There are many different opinions on the subject so choose one that suits your needs and has plenty of options in your destination. You may even find that the same types of listings are cheaper or have less fees on one website versus another.
Check the Fees: Not all sites set up their booking fees the same way. Check the fees that go along with the rental before you book. Commonly, fees are added for cleaning or in the case of a cancellation. Be aware of what kind of deal you're getting into before booking. Most sites have a "How It Works" page to answer these kinds of questions as well.
Be Flexible: All in all, staying at someone's home versus a hotel is great but it also means you won't be getting luxurious treatment and room service. By saving money on your accommodations though, you can use that to enhance your travel experience in other ways - buy extra souvenirs, take that day trip you were contemplating, or check out that fancy museum or restaurant you've been eyeing.
Etiquette: Learn about and exercise hospitality exchange etiquette. Generally, etiquette may cover how long you stay at a free accommodation, reimbursements, giving advanced noticed, gift giving, flexibility, friendly relationships, respect, privacy, and more. Some services have a list of common etiquette suggestions set out on their website. Etiquette will be slightly different depending on the situation you're in - private room versus a whole apartment or free accommodation versus paid services - so figure out what's best for your situation.
Be Safe: The best way to ensure your safety when staying in someone else's home is to do your research ahead of time and go through a reputable service.
Whatever kind of accommodation and booking service you choose to fit your needs will be sure to have an impact on your overall travel experience. All of these different services are a perfect way to get involved in a more "local" way of travel and save a little cash while you're at it!
Photo Credits: Author.