We all know the drill. We go to school, take a gap year, do a summer internship or teach abroad, and then we come back and sell out to the man. Do kids even say that these days? The point is that working for a for-profit company isn't the way most of us think we're going to be making a difference. But thanks to corporate volunteering programs, it's actually a very practical and common way for working professionals to contribute to positive social change.
Corporate volunteering is certainly not a new concept, but it is one that is gaining more prominence. As companies are incorporating responsible business principles into the core of their businesses, corporate volunteering is proving a key part of their culture and their strategy. And offering employees paid time off to volunteer anywhere in the world is an increasingly popular benefit offered by savvy employers.
So whether you're just back from your gap year or looking ahead to the future after your first summer internship, a robust corporate volunteering program is one factor you'll definitely want to consider when weighing that job proposal.
Here's an unranked look at 6 companies, both new kids on the corporate block and long-established players, which are leading the way in recognizing the value of international volunteering for their employees.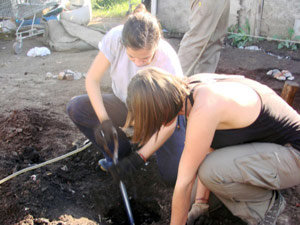 1. Salesforce
This software company, founded in 1999, donates 1% of its employee time, profit and equity to support organizations creating positive social change. As part of its employee benefits package, Salesforce employees are given 6 days off a year (or 4 paid hours per month) to volunteer in the global community. They are free to select the charity of their choice or to participate in volunteer opportunities created by the Salesforce.com Foundation. Imagine being paid while, for example saving sea turtles in the Seychelles or building a new home for a family in Argentina. Now that's a great perk!
2. Microsoft
Employees of the company are given paid time off for volunteering outside of the United States, and their volunteer time is matched at $17 for domestic volunteering through the Volunteer Time Matching Program. International employees of Microsoft are given 3 days paid time off to volunteer.
3. Timberland
This year marks the 20th anniversary of the company's Path of Service™ community service program. When it launched in 1992, employees were given 16 paid community service hours a year; it has since increased to 40 paid hours a year. In addition, Timberland offers a sabbatical program that gives employees up to six months' paid leave to "provide transformational capacity building service to nonprofit organizations." Six months to volunteer anywhere? Yes please!
4. Eli Lilly & Company
The large pharmaceutical company firmly believes in supporting employee volunteerism. One of their most interesting programs is the Connecting Hearts Abroad program, where employee Ambassadors are sent to various countries to volunteer for two weeks (200 employees participated in 10 different countries in the first year.) The employees provide hands-on support in the areas of health care, community development, caregiving for children and the elderly and teaching.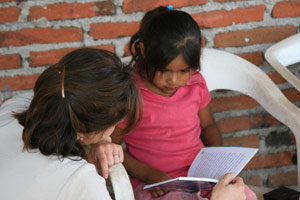 5. Flatiron
Since 2009, this construction company has partnered with the nonprofit Bridges to Prosperity, which provides rural communities around the world with footbridges over life-threatening river crossings. Flatiron employees have volunteered building footbridges in rural areas in El Salvador, Nicaragua, Guatemala and Honduras, and the company plans to construct at least a dozen footbridges around the world over the next five years.
6. PwC
PwC, named one of Fortune's top 100 companies to work for in 2012, is another big company with a great employee voluntourism program. Not just full-time employees, but also interns are given the opportunity to volunteer abroad through company-sponsored programs. Via Project Belize, interns, staff, principle and partners volunteer in ten schools in Belize City, Belize. The program focuses on three areas: hosting workshops for local teachers, teaching local students entrepreneurship skills and financial literacy, and other volunteer efforts, such as building inner-city playgrounds. Approximately 400 people have participated since 2008.
One clear trend across all companies is that their international volunteer programs continue to expand year after year. The benefits to employees and to the company, as well as the local people in the volunteer destinations, are becoming increasingly tangible. And as the business world develops an increasingly globalized view of the world, the trend is likely to grow.