6 Things Parents Should Consider When Choosing a Gap Year Program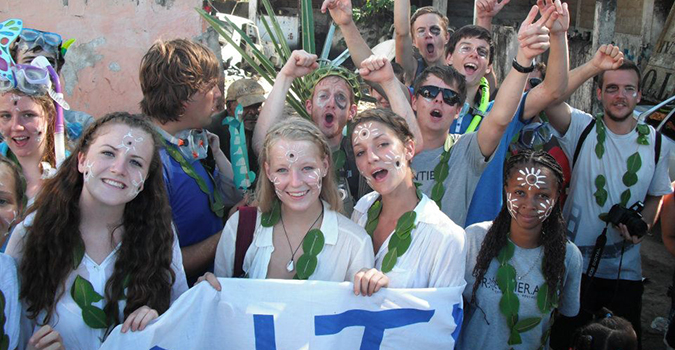 It's happened. Your child may still be your child, but they aren't in diapers anymore. They are individuals now, and they may not like the "right" path of life that so many of us are inclined to follow - you know - go to school, get a job, get married and live happily ever after a few towns over from you. Hate to break it to you, but if you're reading this, that little baby of yours just decided to turn your world upside down with one utterance: I want to take a gap year.
Don't turn them down quite yet though. Hear us out first -- gap years are quite common in other countries but haven't made any breaking headlines on the home front… yet. Most commonly taken between high school and college, a gap year is for a student that may not be ready to leap into college just yet, and would like to travel the world instead.
The best way of beginning to understanding this idea is to help your son or daughter by researching gap years together (like, reading our article on why you should take a post-high school gap year) and then, if you like the idea, help them pick a program that you're both comfortable with. Regardless of if your son or daughter wants to volunteer, work as an au pair abroad, study a foreign language, or simply roam, remember to consider the following through this process to keep you from going gray and to keep them happy throughout their experience:
1. How To Stay In Touch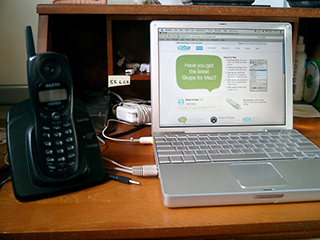 One of the most common worries with parents sending their children abroad is how they will contact their most precious possessions as they gallivant through jungles or on hiking through the alps. When looking at destinations, research the connectivity of the area and cell phone options and availability.
One of the only reasons my mother allowed me to run away to Italy was because we could FaceTime whenever we wanted (wifi dependent -– of course). Knowing that you'll be able to see your child's face or at least hear their voice every once in awhile will be reassuring and make it easier on both of you!
If getting connected is one of your biggest worries as a parent, make sure that you research the internet access available within the program and within the country your child may be traveling to. Internet connectivity will definitely be better in countries like Japan or Germany than in a less-populated and tech savvy Tanzania.
Do be aware that some Gap Year programs, like Carpe Diem, emphasize participants de-connect and put away their smart phone. If your child chooses one of these programs, or decides to travel to a country with less-than-spectacular wifi connections, understand that no news is good news. If you haven't heard from your kid in a while on these programs, don't automatically assume the worst. If something really is wrong, these program providers will absolutely contact you.
Go Overseas Tip!
If you're allowing them to take their phone from home and use it abroad, be prepared for a big ol' list of roaming charges. International phones usually aren't the cheapest option. Research into SIM cards or prepaid phones instead. Their smartphone, however, can always be used as a mini computer around wifi wherever they go. To make the most of it, download and learn how to use programs that will help you keep in touch, like FaceTime Skype, and WhatsApp.
2. How Safe Will They Be?
Safety is obviously a necessity for any parent when their teen is heading abroad. Check the US Department of State website to keep update on recent travel warnings and research what assistance the program offers in case of an emergency. Do they provide or have recommendations for insurance or would you have to check it out? With most programs that students look into, this is covered in the basic information in orientation, etc so make sure that you get your questions answered before you commit!
Go Overseas Tip!
For peace of mind, larger programs with a good reputation and history, like AIFS, Aspire by API and Thinking Beyond Borders, have plenty of programs that provide insurance, as well as on-site staff to assist your child in the case of an emergency. When researching programs, ask about their staff and insurance policies and see if they're up to par with your expectations! If the program doesn't provide insurance, consider an independent travel insurance provider, like World Nomads.
3. How Can I Keep Them Healthy?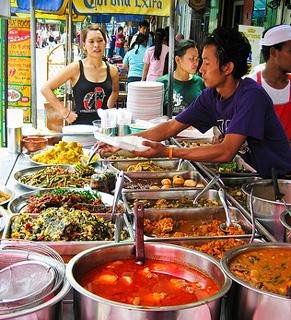 Speaking of insurance, depending on where your adventurer wants to wander to, you both may have to dive into your medical records and make a doctors appointment before the plane takes off. Some areas of the world, like most of Sub-Saharan Africa, require additional vaccinations in order to ward off viruses that we may not have come into contact with.
Again, any good program will provide you with customized information as to what health precautions may be necessary, but ask your doctor and check out the CDC website as well as to what steps need to be taken to keep your children healthy while they're abroad. (For example, washing fruits and vegetables with a bit of bleach, only eating hot food from food stalls, and such).
Go Overseas Tip!
If your child already has medical needs or is simply that kind of person that gets sick a lot, you may want to stay on the safe side and have them head somewhere where the climate and food choices are more like home. In most of Europe, the food will fit the bill more than elsewhere and settle those butterflies a little faster.
But if the adventurer's heart is set on the deep in the heart of a not-so-americanized country like Guyana, it doesn't mean they shouldn't go! It just means they and you will have to do some research to make sure they get the correct vaccinations and insurance before taking off.
4. How Much Will It Cost?
Of course, cost is a huge aspect of anything that you allow your child to do and something like traveling around any part of the world for up to a year sounds daunting to your or their bank account. But, did you know there are multiple levels of budgets for programs, or that your child could work on their gap year and make money while they're abroad? Well, ya' do now!
If they are money conscious through this journey because they had earned the money themselves, they will come back to you even more grateful than if you gave them a credit card.
But if your child chooses an affordable gap year or to work while they're abroad, there are still many costs that need to be covered before the plane even leaves the ground (flights, vaccinations, etc.) So, make sure to research and calculate the cost of each program or area that they may end up in. If the decision has been made and money is coming up short, there are always options for fundraising for a gap year as well as grants and scholarships (including the Go Overseas' scholarship to volunteer abroad) that your son or daughter can participate in to allow this dream of theirs to become a reality.
The best part? If they are money conscious through this journey because they had earned the money themselves, they will come back to you even more grateful than if you gave them a credit card. This is something they accomplished and learned responsibility through!
Go Overseas Tip!
If money is the main preventative factor, try looking into a work-abroad gap year option, like au pairing, which typically supplies housing (and sometimes even meals, a stipend, and assistance with language courses) in return for good, fun work. This option is also available in other programs as well that will definitely take the stress off the gap year traveler by allowing them to focus on their experience more instead of how they're going to afford rent or the program costs!
5. What Legalities Should I Be Concerned About?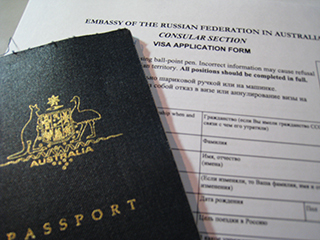 They say if something sounds too good to be true, it probably is. This is exactly what happened to me when I decided to take a job offered to me in Italy and was quickly faced with a grueling amount of red tape to get a work visa.
Work visas are difficult to come by in many places of the world, and legally, most Americans cannot remain in a certain country forever unless they apply for a work visa or have dual citizenship.
If they are studying or traveling in another country, it's slightly less complicated, but still something to pay attention to whether or not your child will be fine with a normal tourist visa or needs to apply for something more. For example, for every ninety days staying inside the Schengen Area, Americans can only remain in the area for ninety days within 180 total days -- so, if they want to study French in France for two months, you won't have to apply for a student visa. A whole semester, on the other hand, will warrant a trip to your nearest embassy.
Also note that overstaying or working without a visa can result in a large fine as well as a ban –- which no one ever wants. The legal problems can become quite tricky for a teen that wants to backpack around Europe for six months. When speaking with individual programs, make sure to ask about how they keep their participants legal and if they cannot give you a direct answer, leave them. It's not worth your time.
Go Overseas Tip!
Some countries, like Australia and New Zealand, want young Americans to spend some time exploring and working in their nations -- which is why they have Working Holiday visas that make staying and working for an extended amount of time legally simple. If you're concerned about visas, do some research and take advantage of a program like this!
6. Can I Visit?
One of the most exciting parts of having your child take a gap year is the possibility to travel to see them in their temporary home. Especially for those that want to travel for an entire year, most parents can't handle not having their family together, especially through holidays.
One of the best ways to ease this separation anxiety is to plan a family trip to visit your son or daughter about halfway through their time abroad. This way, they will be comfortable in their new surroundings but you still have a significant amount of time before they come home. When looking at programs, ask if families are allowed to visit and if your child will have time away from whatever duties they are performing in order to spend time with you (and maybe even be your personal tour guide).
It is incredible to see your child grow and change with all of the new experiences they have acquired while overseas.
Also factor in the cost of family flights and where to stay once there. In order to reduce cost, try looking at websites like VRBO or AirBNB to find apartment or house rentals instead of expensive hotel rooms! It is incredible to see your child grow and change with all of the new experiences they have acquired while overseas. To see them in their element is great for you, and they'll be so happy to see familiar faces!
Go Overseas Tip!
This is the fun part! Though you do have to keep in mind the costs of flights, almost everywhere your children go, you can make into a wonderful mandatory vacation for yourself. If they're heading to Fiji for a gap year, make sure that you can take work off and get there for a decent amount of time that'd make the flight worth it. If they are in an area that needs medical prep before departure, make sure you setup your doctor appointments as well! Just don't pressure them into a destination that you want to visit more than they do! We know it's difficult but it's their travel bug, not yours!
Start browsing through teen friendly gap year programs, along with reviews and interviews from program participants and staff.
Send Them Off Safely
After completing all of the research in order to find a program that you mutually agree on, I believe you may feel a bit better about letting your not-so-little-one spread their wings. And perhaps, at the end of it, you may even be planning a vacation that you never thought you'd even want to take!
This experience of planning such an influential part of your child's life together will show them that you truly support even their not-so-normal decisions and are excited for them to explore and learn about the world and it's cultures. Perhaps you'll learn a thing or two along the way as well!
Photo Credits:
Frontier Official
,
Matt Mangum
,
Bjorn Bulthuis
.