8 Colleges with the Best Study Abroad Programs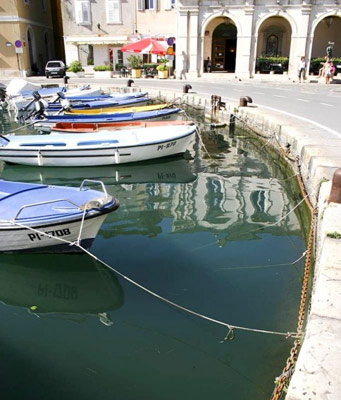 With the right planning and attitude, college can be one destination adventure after another. From studying in Europe to interning in Asia, there are unlimited possibilities when it comes to educational experience abroad.
During the college admissions process, you spend a good amount of time figuring out whether one university is the right fit for you, the way you would research a lengthy trip. You figure out where you could stay, what the college town is like, and what you're going to do once you're there.
And then once you arrive on campus, there's more (similar) research to be done if you're studying abroad. However, some colleges are more conducive for study abroad experiences than others. In fact, some schools actually require students to have an international experience before they graduate. If your heart is set on studying abroad during college (and we hope it is!), then consider these universities around the US that will help you get there.
Here are 8 universities that are all about the 'abroad' experience!
1. Colby College - Waterville, Maine
More than two-thirds of Colby students spend time somewhere off campus before they graduate - so if you are a Colby student, there's a very good chance you'll probably travel at some point. Colby fully immerses students in the idea of globe-trotting right away, with its First Semester Abroad (FSA) program, a program designed for first-year students to attend language courses with students from around the world.
2. Centre College - Danville, Kentucky
At this school in Danville, Kentucky, about 85 percent of students study abroad at least once. Centre's program stands out from others because faculty members live at each study abroad site, as supervisors for particular programs.
3. Goucher College - Baltimore, Maryland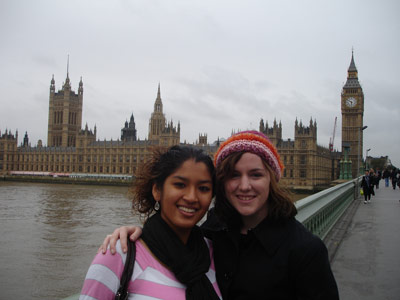 In 2006, Goucher became the first liberal arts college to require all students to study abroad before graduation. And students go all over the world to study, from Chile to Kenya to Sweden; you can even track where Goucher students are on a map.
4. Soka University of America - Orange Country, California
Like Goucher, Soka also requires students to do at least one study abroad experience before they get their diploma. For Soka students, the study abroad experience takes place during junior year. Students are all over the globe here, too, including Mexico, Ecuador, Taiwan, and Spain, just to name a few.
5. Northeastern University - Boston, Massachusetts
Northeastern is unique in that it combines career placement with off-campus learning in the form of the co-op, an educational program where students alternate periods in the classroom with full-time employment positions. While many students stick to the Boston area for these co-ops, jobs are available in nearly 60 countries, taking students around the world. And most students participate - 90 percent of students choose to do the program, even though it's not required.
6. Queens University of Charlotte - Charlotte, North Carolina
Queens students can choose from 150 universities in 50 countries, so there are a variety of opportunities to study abroad in plenty of locations. More than 90 percent of students at Queens travel abroad for their studies at some point during their college career, and there are many different styles of study students can take advantage of, including three-week tours, a month in a language immersion program, a semester abroad, or even a year overseas - so you definitely have some options.
7. Michigan State University - East Lansing, Michigan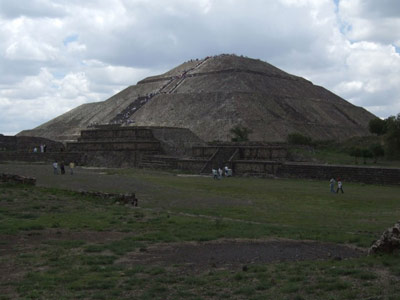 With MSU having more than 275 programs on all seven continents, chances are if a student is interested in studying somewhere around the world, there's a program nearby to fit their interests. There are a few different ways students can study abroad, through faculty-led programs, direct enrollment/exchange programs, and international internships, to name a few. Each year, MSU has a Study Abroad Fair to encourage students to find the perfect program for their study abroad experience.
8. University of California, Irvine - Irvine, California
What's great about UC Irvine's Study Abroad Center is that it talks you through the process of figuring out how to study abroad, step by step. First, you complete an interest profile; then, you attend a workshop, research your options, get your passport, and apply to the best program that suits your needs and interests. You can also research what past students have had to say about the program, what's worked and not worked. Aside from helping you apply and offering a list of programs, the Study Abroad Center's website also offers links to other study abroad resources, so all of the bases are covered!
If you plan on studying abroad in school, these schools may be a good fit, as they love to send students all over the world for education and career training. It's not that these schools don't like having their students around---it's just that they want their students to take the global experiences they gain and apply them to their American studies. Absence makes the heart grow fonder, and sometimes the brain grow stronger.
Does your school also have an awesome study abroad program? Would you be more likely to choose a university based on their study abroad policy? Share your thoughts below!