8 Popular Ways to Volunteer Abroad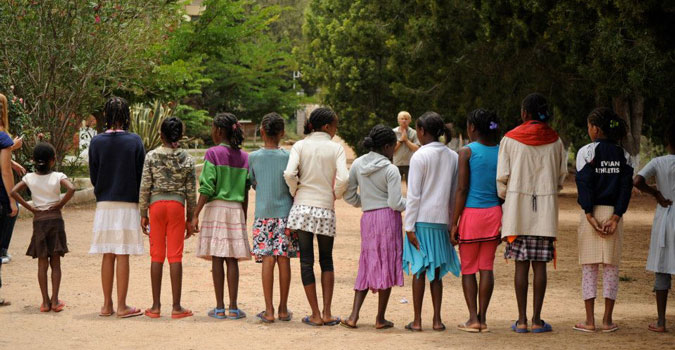 How will you volunteer abroad? // Photo Credit:
Sally Bull
If you've taken a moment to peruse Go Overseas, you may have been surprised at the sheer number of volunteer opportunities there are out there. From Baja to Bali and everywhere in between, the options seem endless and each one exciting in its own right. No need to be overwhelmed! Here is a breakdown of the different ways in which you can volunteer abroad.
Use this guide to narrow down your requirements and discover how you can best give back while growing yourself. Once you have a better idea of what you're looking for, check out volunteer program reviews to determine the ideal project and location for you to get involved with!
1. Group Programs
If it's your first time abroad or you're someone who doesn't want to deal with the hassle and stress of logistics, then joining a group program is just up your alley! Numerous organizations put together trips over spring and summer breaks for both high school and college students.
For those out of school, volunteer organizations set up trips throughout the year, available for you either on your own (with a group of strangers) or with a group of friends.
You will pay more for these types of group programs...you will also receive in-country support... and trips for volunteers to explore the country.
You will pay more for these types of group programs – the accommodations, transport, and volunteer placement will all be taken care of for you. Some even organize airline tickets. You will also receive in-country support throughout the duration of your program. Be sure to check what the program does and does not include, such as travel insurance.
Many of these group programs also plan trips for the volunteers to explore the country, typically included in the cost of the program. These excursions will be planned around your volunteer work and are a fun way to sightsee without being worried about the details.
2. Service Learning Abroad
If you're struggling to decide between studying and volunteering abroad, then look no further! Service learning combines the two, hybridizing the classroom experience with international community service. Students engage in volunteer projects and take time to reflect on them.
This sort of dual experience is a great way to bolster your academic studies. Plus you don't have to be in college to benefit from these kinds of trips!
Some study abroad programs include an additional service learning experience, in which case the volunteer project may be completed for class credit. In other cases, you may complete the coursework at your home university and then travel abroad to volunteer for a project with the class.
3. Cultural/Language Immersion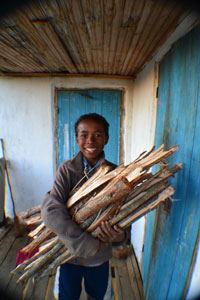 All volunteer programs will give you a taste of the local culture. However if you are looking to go beyond and really immerse yourself, the type of program you look for will be different. Some volunteer organizations have programs setup to facilitate a more in-depth experience and advertise it as such.
However not all immersion programs are specifically labeled, so there's a few things to look out for when deciding. To begin with, opt to do a homestay. This is the quickest and most effective way to get to know a new culture and provides you with a home away from home. Spending time with your host mom, you can even learn to cook a dish or two!
Check if the program offers language classes or conversation exchange. Even if the country speaks some English, being able to speak in the local language will allow you to feel more comfortable and develop closer relationships with your friends and neighbors.
Find out if the program partners with any local universities or youth groups, whereby volunteers are matched with young persons in a sort of cultural buddy system – someone to help explain the culture to you and navigate the ropes.
4. Volunteer for Credit
Are you a high school or college student? Are you looking for more fulfilling way to spend your summer than sitting in summer school? Consider volunteering abroad as alternative way to gain credit during your break.
Hands-on experience has long been considered a valuable addition to classroom curriculum. By working in the field, you will learn more than a textbook could teach you, drawing connections and working through problems. Plus participating in a program abroad is not only fun, it is a dynamic talking point for future interviews!
Many popular volunteer programs offer college credit.
Many popular volunteer programs offer college credit; you will just need to work with your college advisor to determine how to transfer the credit. If you need to do a particular project and therefore will be finding your own organization, you'll want to petition to make your volunteer project count for credit. At some schools where students have petitioned for this before, the administration already has requirements that must be met in order to receive the credit.
For those trailblazers out there, if your school doesn't already have protocol for this sort of learning experience, consider speaking with the academic advisor and guidance counselor about alternative credit options and what you will need to make your project count.
5. Volunteering Without a Program
There are plenty of organizations throughout the world looking to take on volunteers. By skipping the volunteer program middleman, you can tailor your volunteer experience to fit within your needs and restraints.
If your dates are inflexible or you have a specific project in mind, this may be your best option. Volunteering without an organization means that you will need to figure out the logistics yourself – accommodation, food, transportation (both flights and in country), insurance, and of course volunteer placement.
6. Peace Corps / Peace Corps Response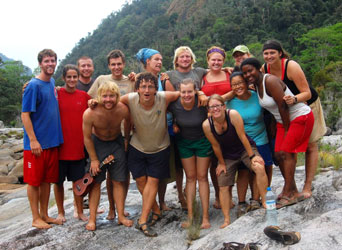 For volunteers of every age, if you're looking for an intensive, free, long-term volunteer program, you'll want to consider applying to become a Peace Corps Volunteer. Being a 27-month commitment, this is not for the faint of heart. It's hard, often frustrating work, and full cultural and linguistic immersion. But if you don't mind getting your hands dirty and applying your problem-solving skills, then the Peace Corps may just be the most rewarding experience you could hope for.
Also keep in mind that it takes on average one year for applicants to complete the process for becoming a Peace Corps Volunteer (PCV), so plan well in advance if you're considering this option.
However, for all of the work that's involved in applying and doing the Peace Corps, volunteers are given 2-3 months of technical and language training (depending on country and sector), full medical and dental care, a monthly stipend, and assistance when they return to the U.S. In general, PCVs have a lot of independence to work on projects that integrate community need and their own personal skills and interests, while utilizing a larger support network of PCVs and in-country staff.
Alternatively, if you have significant professional experience in your field, but don't want to commit to 27 months as a PCV, Peace Corps recently opened up their Peace Corps Response program -- which places qualified professionals in 6 - 12 month long volunteer projects -- to non-RPCVs (returned Peace Corps volunteers).
7. Corporate Volunteering
As social responsibility becomes a bigger focus of many corporations throughout American, so too does the opportunity to volunteer and get paid for doing good. A less common way to volunteer abroad, corporate volunteering offers the employees the opportunity for working professionals to give back.
Certain companies are developing impressive international volunteer abroad programs, influenced by the evolving corporate culture and push for positive social change. If you're looking to join the real world and get a job, you may want to add corporate volunteering to a list of your requirements, both for the possibilities it offers you and the knowledge that your company is out for more than making that dinero.
8. Family Volunteering
If you're tired of the usual road trip family vacation, perhaps it's time to consider a unique way to travel together. Volunteering abroad as a family is not only a truly memorable experience, but also a chance to grow up as individuals and together as a family.
You can combine this with a sightseeing trip or travel with the purpose of giving back.
Whether you have young ones or teenagers ready to leave the house, there is a project that can give your family the opportunity to reflect on your lives at home. You can combine this with a sightseeing trip or travel with the purpose of giving back. However you go about it, you can be certain it won't be like visiting Disneyland!
Inspired yet?
You've now got 8 ways to step out of your comfort zone and try something new! For the novice traveler to the veteran volunteer, there's an exciting opportunity ready to challenge you as you contribute to the social change. So what are you waiting for?!
Photo Credits: Sally Bull, Abe Farhart, and Mariana Yazmin.