A Volunteer's Guide to International Development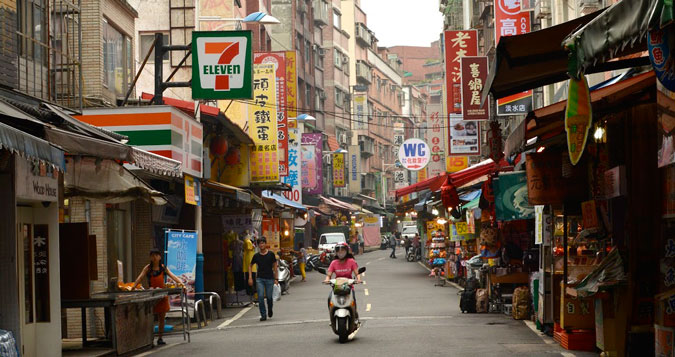 You can't sneeze into the nonprofit or international arena these days without hitting the word "development." It's everywhere, adorning the names of small local NGOs and one of the world's largest government-funded aid and development funds (USAID, for those of you on a nickname basis).
If you're planning on volunteering abroad, there's a really good chance that the work you'll be doing or organization you're paired with has "international development" somewhere in its mission statement or About Us page.
If you're planning on volunteering abroad, there's a good chance the organization you're paired with has "international development" in its mission statement.
But like "diet" or "casually dating," this term can often seem to mean whatever the speaker wants it to, which can be confusing, especially if you're new to the nomenclature. So without diving into an academic deconstruction of the many interpretations and concepts that fall under the broad umbrella of "development," let's look at what it might mean for you, in the context of international volunteering.
What's the Definition of International Development?
Before we do anything else, let's get this out of the way: international development is a relative concept. When people talk about "developed" and "developing" countries, they're relying on the definition of development that includes things like:
Educational institutions
Infrastructure
Healthcare
Governance
And economic systems
Various other elements.
This is a concept that really became widespread in the second half of the 20th century -- which is to say, it's practically newborn in the history of humanity, and it's worth remembering that societies and cultures "developed" in their own ways for thousands of years before we started slapping labels on them based on how many factories or universities they had.
So in summary, development is all relative and Wikipedia only helps us so much. Got that? Great!
What Does International Development Mean for Volunteers Abroad?
Moving on to Development And You, here are a few important points to keep in mind about this buzzword:
It's Often Used in the Context of Fighting Poverty…
When people talk about "developed" countries, that's very often code for "wealthy" ones. That's not to say that so-called "developed" nations don't have significant populations living in poverty as well, but poor countries typically lack most of the other elements that go toward defining a place as developed: quality educational systems, a strong economy and banking structure, access to health care, high literacy rates, high life expectancy and so on.
Poor countries typically lack most of the other elements that go toward defining a place as developed.
This is why "development" is usually applied to poor populations, regions or countries, rather than places like the UK or US, even though they're hardly perfect either when it comes to any of these metrics.
… But It Actually Covers a Lot More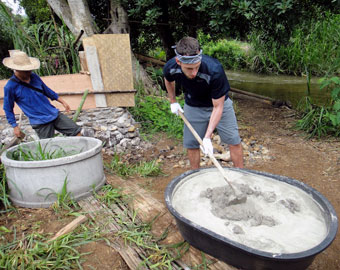 At the same time, development and poverty alleviation aren't necessarily synonymous. Depending on how broad a view you take of poverty alleviation, they could essentially be the same thing when you get right down to it.
However, development projects can tackle a multitude of diverse issues and goals, from improving access to clean water to eradicating illiteracy in rural regions to increasing women's participation in politics.
While all of these tactics fundamentally contribute to reducing poverty, they aren't all as direct as hosting a job fair or training people to work in call centers.
What this means for you, our intrepid volunteer, is that even if your job or organization's description prominently features development work, it doesn't mean you're necessarily going to be asked your opinion on Keynesian economics, or have to come up with formulas to analyze the effectiveness of social security programs.
You could be working in a women's health clinic, a bilingual school or a technical institute for aspiring journalists -- all of which fall under this big development umbrella.
There Are Many Different Approaches
Due to its focus on metrics like economics and certain forms of governance, a lot of development work naturally takes place in – and often contributes to the reinforcement of – certain economic systems, and major international institutions tend to reward governments that support those policies.
See the different global responses to people rising out of poverty in Brazil under former President Lula da Silva vs. people rising out of poverty in Venezuela under former President Chávez, for example.
But just because institutions like the IMF and the World Bank, to name a few favorite bogeymen, got to the development party first doesn't mean they're the only people that get to define what it means or necessarily know what's best for the local populations.
Some organizations may not even call what they're doing "development"... but they're working on the same issues.
Though the big organizations get the most attention, not everyone has the same take on development. Some organizations may engage in community organizing as a means of encouraging grassroots development, while others may tackle anti-racism initiatives or labor rights.
Depending on their political views, these organizations may not even call what they're doing "development" because they don't want to be associated with certain institutions, but they're working on the same issues – just from a very different point on the political and economic spectrum. This is to say that, if you want to do work that you consider development, you don't necessarily have to fall in line with a specific policy angle in order to be employable.
Take for example the story of Molly Melching -- documented in the book, However Long the Night -- who struck out on her own to help development in rural, Senegalese communities by educating women on basic health practices and prevention methods through community based education programs. Her work even resulted in eradication of female genital mutilation in Senegal. We can't all be a Molly Melching, but her story is a must read for any international volunteer.
International Development & Aid: Related but Not Necessarily the Same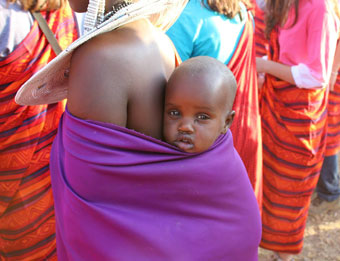 Aid, or the transfer of resources from one country to another, is often tied to development, especially when it comes to aid that goes toward specific projects (as opposed to humanitarian aid or disaster relief, which is usually aimed at mitigating a sudden, major crisis).
The US, European Union, and other large entities earmark billions of dollars every year for international development projects ranging from job trainings to political education.
Aid, on the other hand, often goes specifically to entities and partners that deal with crises, like first responders, hospitals and peacekeeping forces (then there's also the issue of military aid, which is a whole different animal that we won't get into here).
Development funding often goes to support more long-term projects that are looking toward the future, like the Millennium Development Goals, while aid is often funneled toward entities that can help meet a more immediate need. This means that if you're working on, say, a five-year project, you may not see any immediate results (or any results at all), because that's just the nature of the work.
Development Organizations Probably Won't Hire You Afterwards
Okay, time to be practical for a minute. If you're volunteering with a development organization or project, chances are it's a field that interests you as a potential career choice.
While it's great that you're already thinking about that goal, and you'll undoubtedly gain some invaluable on-the-ground skills through your volunteering experience, the odds of you getting hired on at the end of your volunteer time are slim to none.
The odds of you getting hired on at the end of your volunteer time are slim to none.
Most development projects, especially those that are funded through foreign governments or institutions like the UN, require roughly 9 billion pages of paperwork and application materials and qualifications before they hire anyone, and almost all of the hiring is done based on very structured, contracts.
This means, unless you happen to show up precisely when a job opens up, they couldn't hire you for anything even if they wanted to (which brings us to another important point: get used to dealing with bureaucracy).
By all means, do the best job you can and try to learn as much as possible, but remember that, no matter how much your boss likes you, you're most likely to come out of the experience with a great reference and experience on your resume, but not any further employment within that organization.
It All Depends on How You Use It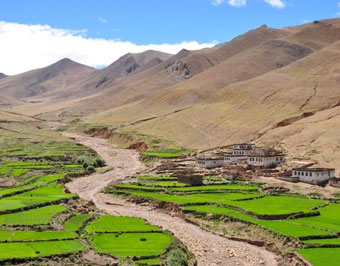 Like pretty much anything else in life except for dark chocolate, development work can be used both for good and for not-so-good.
You can't always know whether the result of your work will be positive, but you can try to follow the Hippocratic Oath and, above all, do no harm. In other words, not all development work is helping people.
There are also some clues that the work you're doing may fall on one side or another.
For example, if the overwhelming percentage of your budget goes toward project work rather than team retreats, or if there is significant input from the groups or communities that are supposed to be benefitting from the project.
Even better is if most of the people working on the project are from those communities -- so if you're working on increasing girls' access to education in Nigeria and everyone on your team is a white Protestant dude, it's probably not going to be as effective as it has the potential to be.
It's All Part of Being a Responsible Volunteer
Like most international issues, development is far more complex than just a one- or two-sentence definition. It encompasses positive and negative effects, diverse policies and provides fodder for what can seem like endless debate.
Being aware of this incredibly complex concept is just another part of being a responsible volunteer.
Ultimately, though, your relationship with both the concept and reality of development work will depend greatly on how you choose to put some of these ideas into practice and -- most importantly -- what you learn while doing so. However, being aware of this incredibly complex concept is just another part of being a responsible volunteer.
Photo Credits: Anna Langer, Sarah Perlmutter, Sari Stein, and Vivian Bi.