Best Conservation Projects for Volunteers in Oceania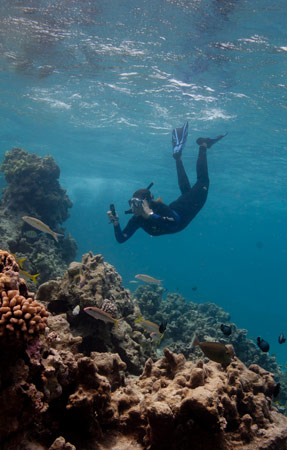 With amazing landscape, exotic wildlife and pristine beaches, Oceania is one of the world's most beautiful regions. Whether you're the world's biggest Lord of the Rings fan or think aquatic snakes are the coolest things in the world (this author would agree), these islands offer never-ending opportunities for great photos, amazing animal encounters and jaw-dropping views.
But this region, like so many other stunning parts of the world, is threatened by pollution, deforestation, overfishing and other environmental disasters. Conscientious folks like you might be inspired to try to get involved with conservation efforts over there – not surprising, considering that environmental conservation is one of the most popular types of international volunteer work.
But how to choose which organizations will allow you to get up close and personal with conservation issues and provide an experience that leaves you with more than just a t-shirt? Lucky for you, there are plenty of worthwhile organizations giving back to Mother Nature down under. The key is doing research beforehand to find organizations with a real commitment to sustainability and choosing a program that best fits your volunteer needs and goals.
Here are a few more suggestions for you tree-huggers out there, just to get you started saving the world.
Work at a Whale Center in the Cook Islands
What You'll Do: The Global Volunteers Cook Islands Program offers a chance to visit these Pacific Islands and get involved in the community in a number of ways, from volunteering in a local museum to helping with trail restoration in the Takitumu Conservation Area and assisting with exhibits, education and research at the center associated with the Cook Islands whale sanctuary.
How Long You'll Stay: 1-3 weeks.
How Much You'll Pay: The standard fee is $2,495 for 1 week; $2,695 for 2 weeks; and $2,895 for 3 weeks. Students who send proof of full-time status to GV receive a $200 discount. There are also discounts for families, returning volunteers and volunteers who recruit others to participate.
For more about the Global Volunteers program, read program reviews on Go Overseas!
Rescue Turtles in Vanuatu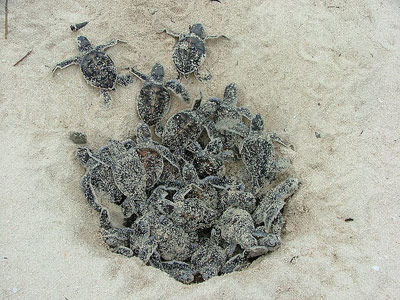 What You'll Do: Conservation programs in Australia and New Zealand are a dime a dozen (okay, maybe a bit more expensive than that), but how many programs can send you to Vanuatu? GVI can! Their 3-week Vanuatu program sends you to Moso Island, where you'll work directly with a village to help preserve the local habitat of Hawksbill turtles. You'll be asked to assist with tagging turtles, night beach patrols, excavating nests and monitoring adorable baby hatchlings [note: most of this work takes place at night, so you'd better be a good night owl].
As a volunteer, you will live in beachfront housing in a small village, where you can use your free time to volunteer in the village school, practice your snorkeling or just enjoy the beach!
How Long You'll Stay: 24 days.
How Much You'll Pay: $1,805 [note: prices are listed in Euros on the website, so these are converted to USD at the current exchange rate]. Does not include flights, insurance or visa.
GVI also has conservation projects in Australia and multiple programs in Fiji. For more GVI programs in Oceania and their reviews, check out their profile on Go Overseas!
Harvest Organic Grapes with WWOOF
What It Is: If you're not already familiar with WWOOF, you clearly need more dirty hippie friends. The program, which stands for World Wide Opportunities on Organic Farms, connects organic farms around the world with potential volunteers. The farms receive free labor; the volunteer gets free room and board and food in an amazing location, hands-on training and the satisfaction of contributing to a sustainable effort. Each country or region has its own WWOOF network, so you have to register specifically with the network in the area you want to serve (Australia, New Zealand, Independent sites).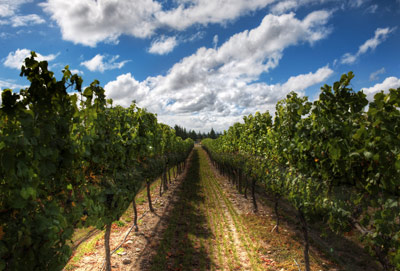 What You'll Do: Most volunteers are expected to work between 4-6 hours per day, although the specific workload and demands vary between hosts, so you'll have to negotiate that individually. The work could be anything from feeding goats on a dairy farm to weeding in a community garden.
How Long You'll Stay: Variable. The minimum stay at most places is 2 days (but you'll want to stay for longer than that!). The maximum is usually a few weeks, but longer stays can sometimes be negotiated with the hosts.
How Much You'll Pay: Staying on the farms is free, since you're working. It costs about $20 to register with a WWOOF network. After that, you just have to get yourself a plane ticket and you're on your way!
Read more about the WWOOFing experience.
Plant Trees (Or Are They Ents?) in New Zealand
What You'll Do: Conservation Volunteers, based in Australia, places volunteers with conservation projects all over Australia and New Zealand through its Conservation Experience program. The projects vary based on seasons and organizations, but are heavily outdoor-based and involve responsibilities like planting trees, collecting seeds, wildlife surveys and trail construction. Good news for you social folks: you'll be placed in a team of up to 10 volunteers and work with that team and a project leader on your specific project.
How Long You'll Stay: Minimum of 5 days; most volunteers choose to stay for at least 4 weeks but can stay longer. Projects begin on a weekly basis, so volunteers can begin almost any Friday throughout the year.
How Much You'll Pay: Beginning at $385 for 1 week; increases up to $1,845 for 6 weeks. After 6 weeks, the cost is an additional $315/week.
Read reviews and more information about Conservation Volunteers and their other projects in Oceania here.
Learn to Dive and Help Protect Fiji's Coral Reefs
What You'll Do: Forget the floaties. When you sign up as one of GreenFORCE's Marine Research Assistants, you'll be getting much more than a day at the beach. You'll live in a village on a Fijian island, where you will receive diving training and work on coral reef protection initiatives and marine surveys with marine biologists who are already working there in partnership with the Wildlife Conservation Society. There are sometimes opportunities for outstanding volunteers to stay on with the staff, so if your future lies underwater, do your best to be the teacher's pet!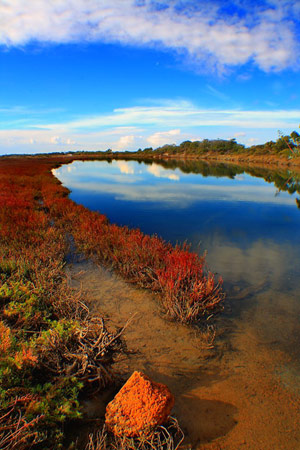 How Long You'll Stay: 6, 8 or 10 weeks. Trips depart from the UK in January, April, July and October.
How Much You'll Pay: $3,845. Price does not include airfare, visa or insurance.
For more details about GreenFORCE programs, check out their program information on Go Overseas.
Restore National Parks in Australia
What You'll Do: The program provider ISV organizes multiple volunteer trips in Australia - this is one of our faves! Volunteers typically spend 4 weeks total in the Australia program; two weeks for a volunteer project and two weeks for an "adventure tour" that gives you an active introduction to the country through activities like cruises, rappelling and rafting. Volunteers serve at a variety of projects around the country working on THINGS like habitat restoration, native species planting, monitoring threatened species, sustainable development and much more. You can even extend your trip with a visit to Fiji if you want to!
How Long You'll Stay: 2 weeks just for the volunteer program; 4 weeks for volunteer program + adventure tour.
How Much You'll Pay: $3,895 for 4-week program; $2,395 for just the 2-week volunteer program. Does not include transportation, visa or insurance.
ISV also offers a similar program in New Zealand. Read reviews of these programs and more information on ISV here!
No matter what type of conservation interests you (marine, wildlife, environmental, etc.), Oceania offers many exciting opportunities. This beautiful region of the world is one of the best for conservation so start looking for the right volunteer program and get out there!