Tours & Trips
11 Amazing Countries for Small Ship Cruises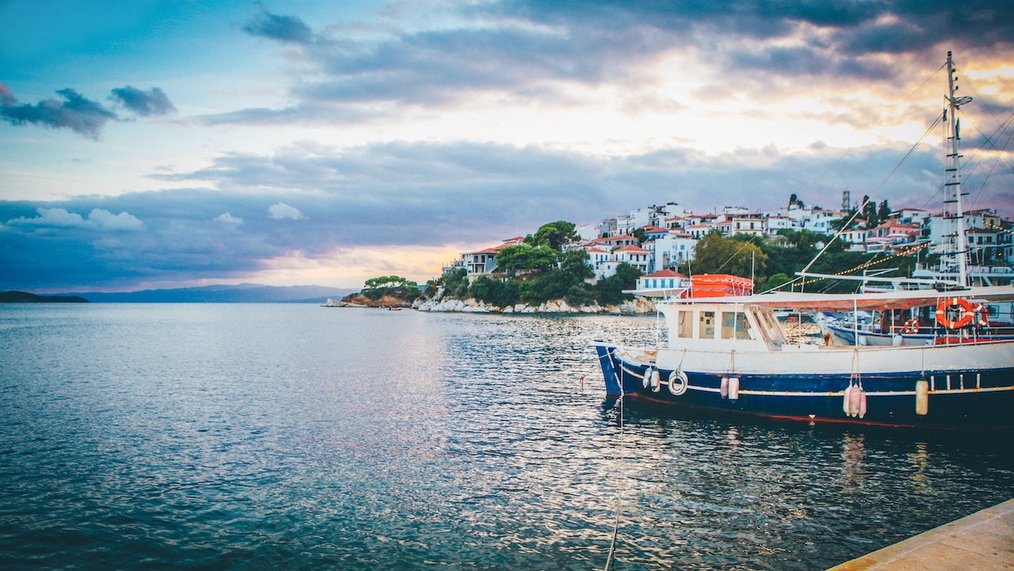 Cruise liners are a staple of the tourism industry, and cruises are the go-to vacation for many North Americans. We all know someone who's been on a cruise, even if we haven't taken one ourselves. If you like the idea of being on the water and having your trip logistics largely planned for you, not to mention being able to pay in one lump sum, a cruise can seem like the ideal way to travel. But the more we learn about typical cruises and their impacts, the less it seems like a good idea.
The major cruise lines cram thousands of people onto what's essentially a floating resort, and that means it's crowded, the lines are long, and disease can spread easily. Cruise ships also create serious air and water pollution -- and frequently dump waste straight into the ocean.
For travelers who want to spend time on the water and experience the journey as part of the destination, there's a more intimate and eco-friendly alternative: small ship cruises. There's no hard-and-fast definition of what makes a cruise ship "small," but the term usually refers to boats that hold a maximum of 300 people, and more often to those with a capacity around 50-100.
Small ship cruises create far less pollution than their massive counterparts and provide less of a cookie-cutter experience. They usually allow more breathing room, offer better service, and provide opportunities to ask questions of local guides and/or onboard experts. Because they're smaller and more nimble, these ships also have a lot more freedom in where they can go, instead of being limited to major ports of call.
If you want to visit off-the-beaten-path destinations via water, a small ship cruise is the thing for you. You'll find small ship cruises in many countries around the world, but these are some of our top picks.
Vietnam
There's one reason Vietnam makes this list, and that's Halong Bay, the famed and UNESCO-protected waters off the country's northern coast. Halong Bay is dotted with forest-covered limestone karsts that stick straight up out of the water, creating an incredible and otherworldly landscape. Dozens of small ship cruises ply these waters, ranging from shoestring-budget to five-star. No matter the level of luxury, all Halong Bay trips offer up-close access to some truly stunning scenery.
Despite the crowds that descend on Halong Bay, neighboring Bai Tu Long Bay and Lan Ha Bay remain relatively undiscovered, making them perfect if you're looking for a more untouched alternative.
United States
It comes as no surprise that a country as vast and diverse as the U.S. has a wide range of small ship cruise options. In fact, pretty much every coastal state has them on offer, so choosing the best one will be a challenging task.
Do you want to island hop in Hawaii? Maybe go to the country's least-visited national parks in Alaska? Cruise through the Florida Keys or the San Juan Islands in Washington? No matter your travel style, the U.S. has a small ship cruise for everyone, and they're all relatively accessible for North American travelers.
France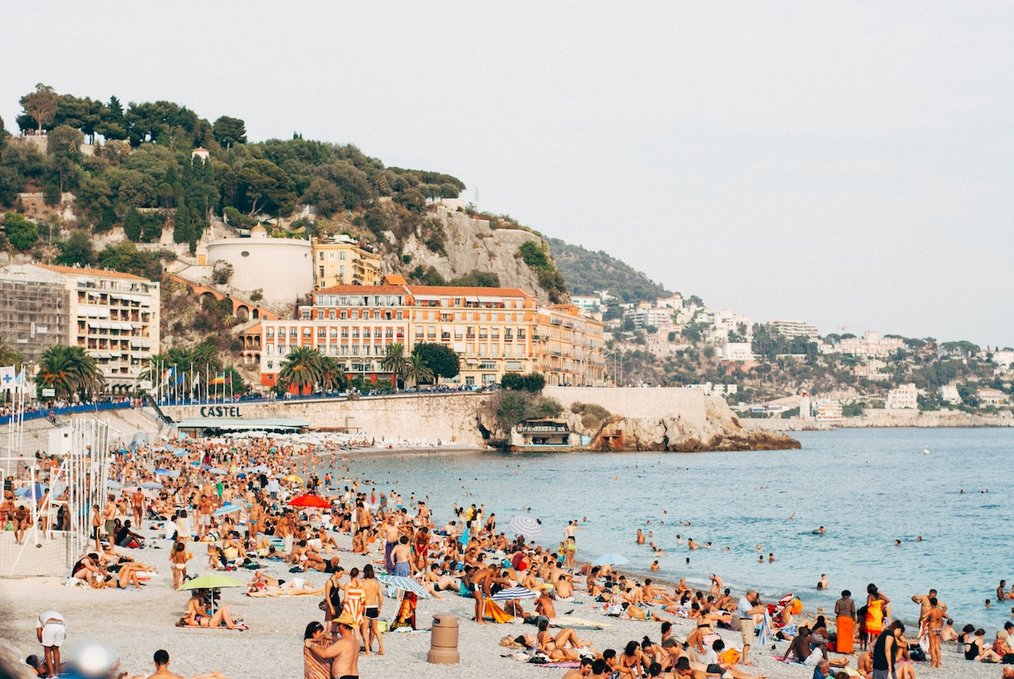 There's France, already a beloved travel destination, and then there's the French Riviera, also known as Cote d'Azur -- the area along the country's southern coast that seems to make travelers trendier and more glamorous just by stepping foot there. Glitzy towns like Nice, Cannes, and Saint Tropez are the Riviera's hottest resort destinations, and pristine beaches, like the famous Plage de Pampelonne, attract hordes of glamorous sun seekers.
The French Riviera can't be considered a quiet or offbeat destination, but a small ship cruise will give you a more intimate experience than a massive cruise liner or sprawling resort. Plus, while many small cruises do primarily hop between these famous destinations, others will take you to less touristy spots instead, offering a totally different experience of the Riviera.
Norway
We tend to associate cruises with tropical destinations, but a ship is also the perfect way to experience the iconic fjords of Norway. Plus, traveling by sea is a traditional way of life in Scandinavia, where many isolated communities are only accessible by water. On a small ship cruise in Norway, you'll get to witness out-of-this-world mountainous landscapes and maybe even spot polar bears from the boat, or hop off to kayak through Arctic waters. Small cruise ships can also dock at tiny villages along Norway's coast and explore remote areas like the Lofoten Islands or the Svalbard archipelago.
Summer and winter trips are radically different in Norway, with summertime cruises bringing the midnight sun and winter cruises having just a few hours of daylight. But while northern winters may be cold and dark, that's also when the Northern Lights are visible, and Norway even has small ship cruises dedicated to chasing them.
Ecuador
You might be able to guess what earned Ecuador a spot on this list: the Galapagos Islands. The Galapagos is one of the world's most over-touristed destinations, so it's especially important to consider the impact of visiting these islands.
Fortunately, there's no shortage of sustainable small ship cruises available to take you to top sights on Santa Cruz, San Cristobal, and the other islands. The Galapagos is made up of over a dozen islands and many more islets, and a cruise is a convenient way to see several of them. Plus, you'll see more wildlife from a cruise than you will on land -- isn't that one of the main reasons for going to the Galapagos?
Australia
With lots of different small ship cruise options, you really can't go wrong in the Land Down Under. Many of the country's top cruises are found on the east coast of Queensland, home of the Great Barrier Reef. The GBR is another incredibly fragile eco-system that's suffering from overtourism, and a small ship cruise offers a more sustainable way to see it.
Two other Australian destinations best experienced by small ship cruise? The remote northwest coast, where small boats can also head into the Outback by river, and the island of Tasmania, off the mainland's southeastern coast. (Fun fact: Tasmanian devils are not only real, but they're also the official animal of Tasmania!)
Indonesia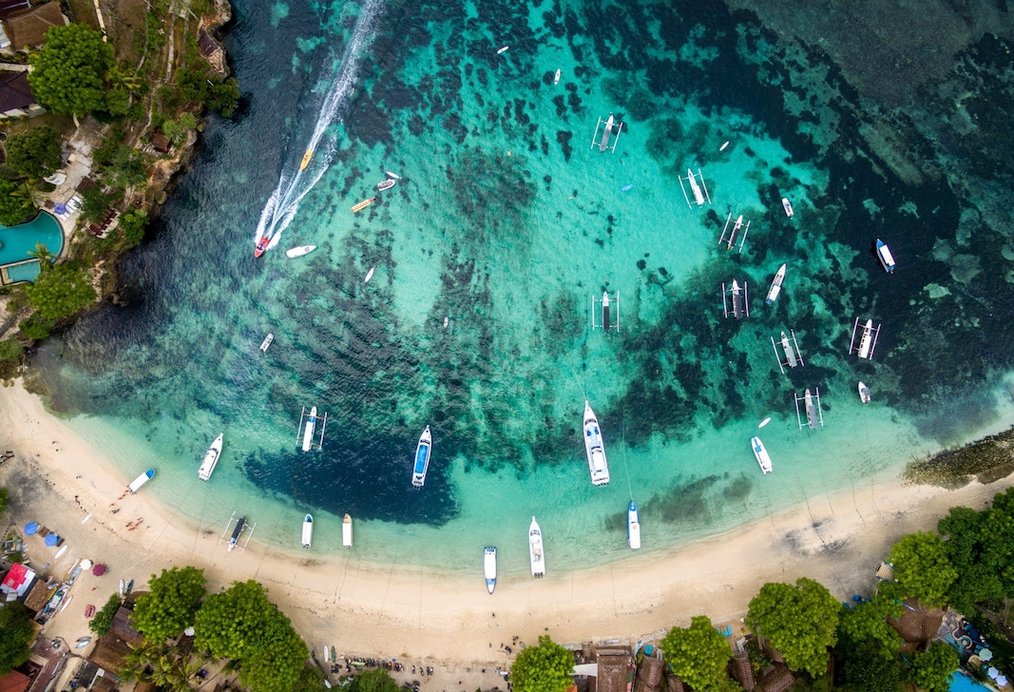 Just as mythical -- and just as real -- as the Tasmanian devil is the Komodo dragon, native only to five islands in eastern Indonesia. And a small ship cruise will ferry you among the islands where they're found, letting you see them up close and providing diving and snorkeling opportunities along the way.
If spotting a dragon in the wild doesn't excite you, another small ship cruise route in Indonesia goes to its most popular destination of Bali and hops to the smaller islands off its coast. Or if you delight in seeing the next big thing before everyone else does, you'll be glad to know that small ship cruises also visit Raja Ampat, an archipelago just off the island of Papua. It's one of Indonesia's up-and-coming destinations but is far-flung enough that few visitors make it there.
Bahamas
Small ship cruising in the Bahamas is a little different than in the other countries listed so far; while many types of boats cruise its waters, including massive cruise liners, the Bahamas is also a top sailing destination.
The country is made up of over 700 separate islands (only 30 of which are inhabited), so you could island-hop for weeks and still not see everything -- or anyone! Because sailboats can dock practically anywhere, sailing cruises through the Bahamas visit untouched islands that are inaccessible to everyone else -- and having them to yourself will be a dream.
Mediterranean
Obviously, the Mediterranean isn't a country, but with so many idyllic sailing spots along its shores, identifying the best one would be tough. Greece, Croatia, and Italy all rank among the world's top sailing destinations on their own, and some Mediterranean sailing trips visit all three.
Small ship cruising in the Mediterranean will offer a totally different perspective on some of the world's top tourist destinations. You'll get to approach Venice or Athens from the water, or dock at tiny marinas on Mykonos or Santorini, far away from the crowds. Plus, Croatia, with popular port destinations like Dubrovnik and Hvar, is a woefully underrated destination, with stunning coastlines and soft sand, not to mention crystal clear waters that are best experienced from a small boat.
Some Mediterranean trips also stop at lesser-visited spots in Albania and Montenegro or sail around the island nations of Malta and Cyprus. Others head all the way south to Egypt or east to the Turkish coast. And if you need another reason to sail the Mediterranean, well, from to spaghetti to baklava, it's pretty safe to say the food won't disappoint.
If a traditional cruise doesn't appeal to you or you're looking for a more sustainable option, a small ship cruise might be the perfect alternative. You'll avoid the crowds, enjoy a more intimate experience, and get to visit offbeat places the big cruise ships can't go. And as it turns out, many fascinating destinations around the world just might be best experienced by small boat.