High School Abroad
The Best High School Travel Programs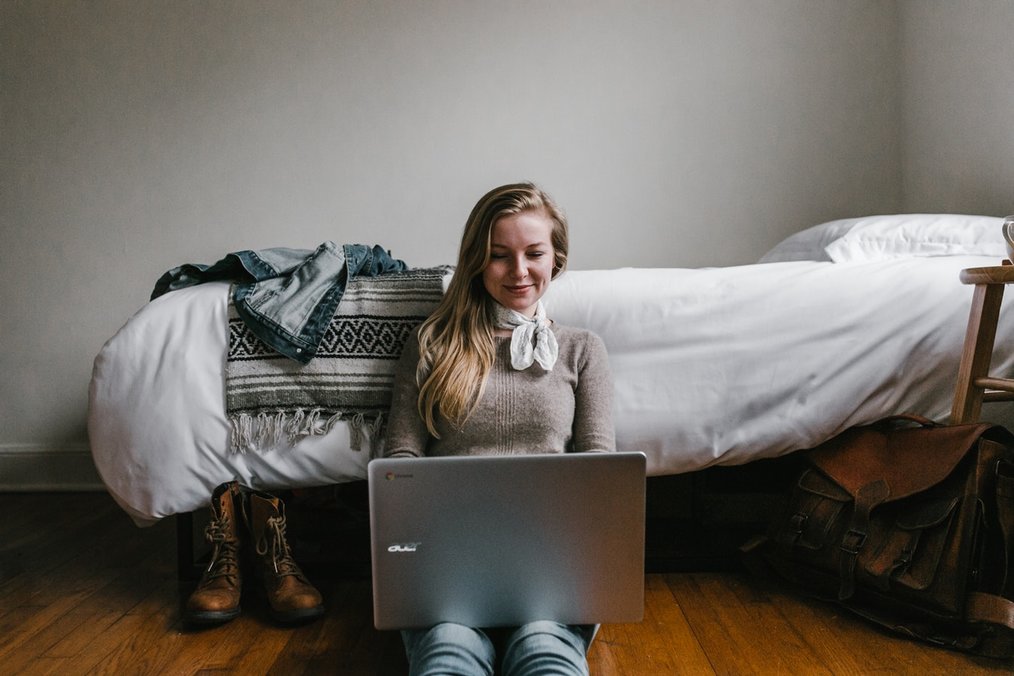 If you've had it up to here with class trips to Washington, DC or the closest historic landmark, you're probably itching to look a bit farther afield – but how to get there? It might feel sometimes like most abroad programs – whether they involved studying, volunteering or even just backpacking around – are tailored for people old enough to buy lottery tickets, but that's far from the truth. In fact, there are many programs catering specifically to the high-school crowd, so don't feel like you're missing out on anything just because you were born at the turn of the millennium.
Let's start with the positive: The best thing about high school travel programs is that they tend to be a lot more fun, with a lot less homework. The truth is that you're probably not old enough to qualify for a job or internship in most other countries, so your options are mostly with the volunteering or travel programs, which give you much more flexibility and time for exploring, instead of sitting in classrooms or offices.
Tips for Choosing a Travel Program
Where you end up going will depend on what you want to get out of your travel experience, so think about what you'd like to do before you make any deposits. One recommendation is to explore what your school – or people affiliated with your school – may have to offer.
Sure, most high schools aren't organizing monthly trips to Namibia, but service projects are becoming increasingly popular at the high school level as well as university. Ask your guidance office or a teacher to see what might be available through your school – if nothing else, you'll probably have an easier time convincing your parents to trust people they know than leaving you in the hands of complete strangers on another continent for a month or two.
Whether you want to spend a month at an ecological reserve in Guatemala or a week wandering through art museums in Italy, there's something out there for you. Here are a few recommended organizations for various kinds of programs.
Types of Travel Programs for Teens
Your options for organized programs generally fall into four categories: study abroad, volunteer abroad, a combination of studying and volunteering, or adventure travel. If you are looking to travel once you've graduated high school, short-term gap year programs are always available. Be sure to check out all of your high school abroad options. Keep reading for more info about each type, as well as suggestions for awesome programs to look into before you bee-bop across the planet.
1. Study Abroad Programs for High School Students
If you're the type that can't stand to be doing less than three things at once, you may want to take a look at high school study abroad opportunities. While it may not be as popular as your typical-college-junior -spring-semester-romp through Europe, studying abroad as a high-schooler has plenty of advantages going its way, too. You'll get a jump start on learning another language, make new friends in another country, experience a different educational system, eat some awesome (or horrifying) new food and have something pretty cool to add to your college applications.
Again, though the majority of programs do cater more to university students, there are some organizations out there specifically to help potential abroad students your age. Summer semesters are especially popular, as they won't interfere with your all-important plans for taking the SAT for the third time.
Suggested study abroad / travel programs for teenagers:
Art History Abroad: Students can study art and art history abroad for a semester or for a few weeks over the summer with AHA's programs. They run programs in Italy, France, and England.
CIEE CIEE High School Abroad programs place students in homestays and local schools from Chile to China, ensuring the most authentic experience possible. Read CIEE reviews here.
2. Service Learning Projects for Teens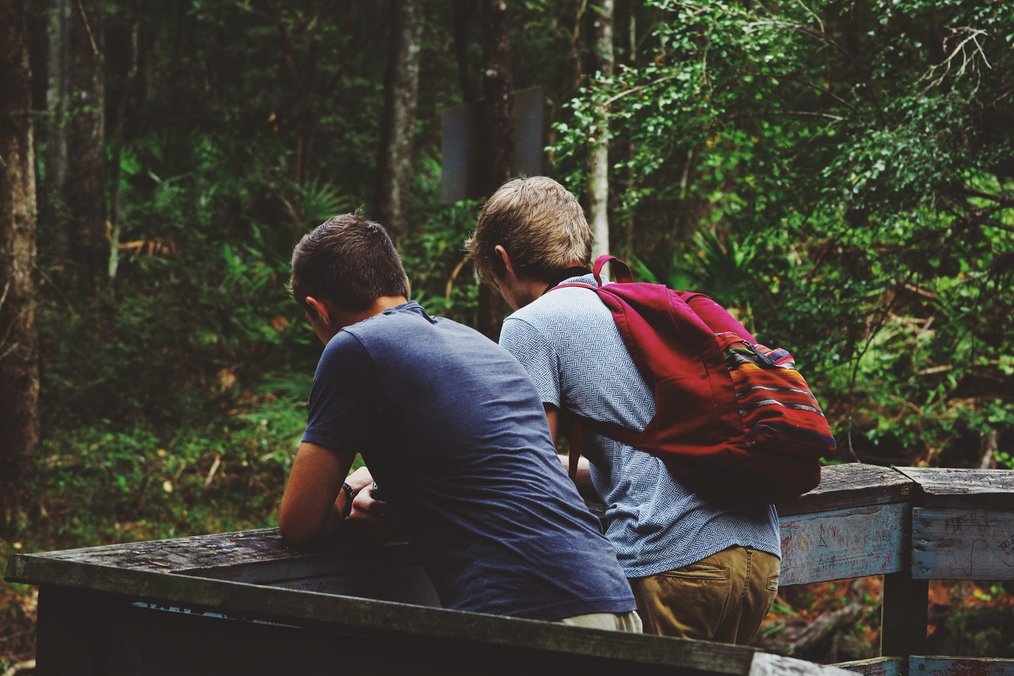 One of the most popular ways for high school students (and really, just about everyone) to go abroad is to do a service-learning or volunteer trip. You're more than just a tourist, and you have a greater opportunity to actually get immersed in the culture of the place – and do something useful while you're at it! While many programs cater more to the college-age and up crowd, there are plenty taking under-18 groups around the world.
If you're interested in volunteering, going with a program is probably going to be your best bet, as traveling solo can be complicated for minors, especially in terms of important logistical details like finding housing and getting a visa. Luckily, there are organizations sending altruistic teenage volunteers to interesting places all over the world, from the Galápagos to Fiji. The one you choose will depend on your interest and where in the world you'd like to go, so here are a few programs with interesting and varied options:
Suggested service learning travel programs:
Global Leadership Adventures: GLA works only with high school students in developing countries in Latin America, Africa and Southeast Asia. They focus on service and leadership-building activities in some very interesting places, including the Galápagos and Bali. Take a look at their reviews page.
Global Routes: Global Routes offers community service-based projects for 2-5 weeks in countries throughout Latin America, Asia and Africa. High school programs include a homestay and a specific community project. See what others thought about these trips!
Envoys: Aimed at building "global cultural competency" among students, Envoys provides unique educational trips on topics like Peruvian archeology, microfinance in Malawi and Colombian ecosystems. Check out Envoys reviews here!
3. Volunteer Travel Programs for High School Students
Many of the programs already listed also offer volunteer components, either as part of the previously mentioned itineraries or as separate trips. However, there are dozens of other worthwhile volunteering programs out there – just make sure you're going with a legitimate organization. Asking for recommendations from other people who have done volunteer programs for high school students is a great way to find one that will work for you, as is reading reviews from past participants.
Once you've settled on a destination or a cause that you'd like to help alleviate, be sure to think critically about the type of volunteer experience you wish to have. How many hours would you like to volunteer daily? Would you prefer a group trip or are you an independent (wo)man rearing to get out and explore on your own? Overall, don't be afraid to be picky when choosing your program.
Suggested volunteer travel programs for teens:
4. Teen Adventure Travel Programs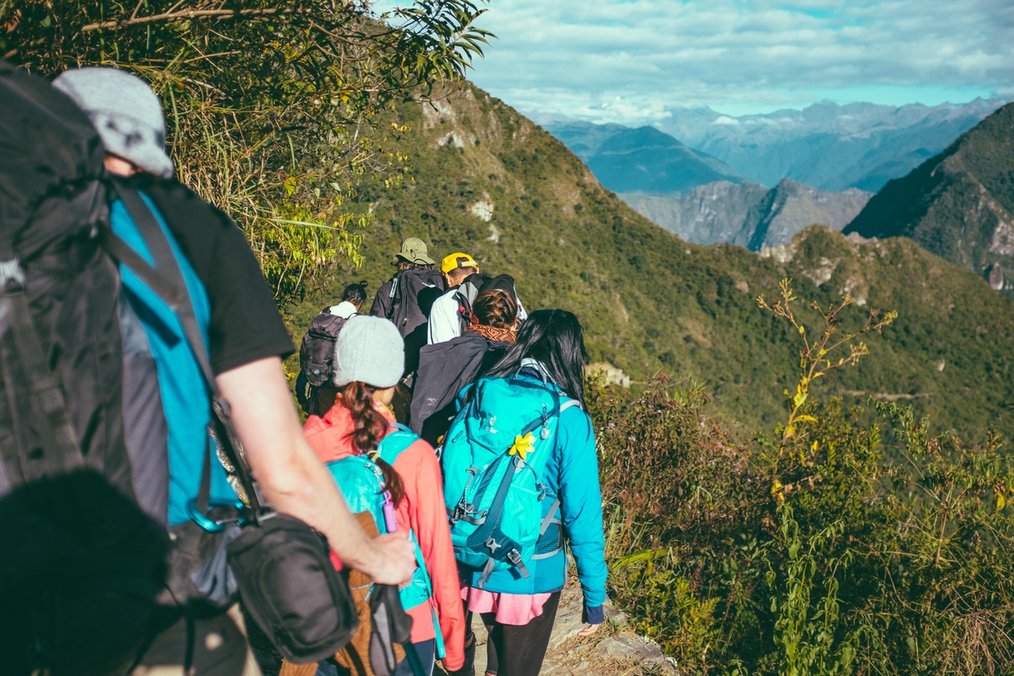 Not willing to tie yourself to a group of other loud foreigners – or just not easily swayed by the promise of a free t-shirt that instantly identifies you as the town's newest volunteer? That's fine – you don't always have to do what everyone else is doing. Sometimes it's best just to let travel be about traveling (but no matter what, don't forget to take pictures to show the family when you get back)!
Best case scenario, you'll find a hobby or interest that you just can't shake and want to more deeply explore. Love pasta? Why not take a cooking class in Sicily. Have a goal of tackling Everest someday? Probably best to start with a smaller mountain, like Kili or Table. Follow that heart of yours wherever it may go, even if it is across the planet. Students wanting a true cultural immersion are in luck too, as there are plenty of programs out there catering to your global-citizen-in-the-making-needs!
Suggested adventure travel programs for high school students:
Rustic Pathways: Rustic Pathways operates programs across the world catering to all sorts of different interests, from yoga in Laos to hiking through Peru's Sacred Valley to photo workshops in Mongolia. They're certainly doing something right.
Real Gap: Though Real Gap is aimed at gap year adventurers, there's nothing that says you can't jump on board for a few weeks. They even have a selection of programs specifically tailored for the under-18 crowd, offering chances to explore the Galápagos or gawk at wildlife in South Africa. Read Real Gap reviews here!
5. Gap Year Programs for High School Graduates
If you can survive until after graduation, a gap year is certainly worth a look. It may not impress your friends as much as a semester abroad, or an April vacation spent saving turtles in Costa Rica, but gap years have the potential to be much richer (and certainly longer) experiences than a few weeks volunteering in one country.
Gap years require significantly more planning and financial management than a short-term trip or program, but if you're independent and not in a huge hurry to dash right off to college after graduation, a gap year isn't a bad way to spend your first year as an official adult.
Again, many of the organizations in the other categories offer gap year itineraries as well, so if there's a program that interests you, look into potential longer-term offerings.
Suggested gap year programs for teens:
Where There Be Dragons: This company, in addition to having possibly the most awesome name ever for a company, offers multi-country gap year programs in places like the Himalayas and the South American Andes (there are some in non-mountainous regions, too, if you don't do well with altitude). Check out their reviews.
Gap Medics: Or make the most of your gap year with a program like Gap Medics, which places students interested in pre-med or health tracks in a medical program in Tanzania. If this sounds too good to be true, consult their program reviews.
Where you end up going will depend on what you want to get out of your travel experience, so think about what you'd like to do before you make any deposits.
So don't let the date on your birth certificate keep your wanderlust in check. With so many options out there, you'd better start planning for Thanksgiving break right now!