Best Pinterest Accounts to Fuel your Study Abroad Wanderlust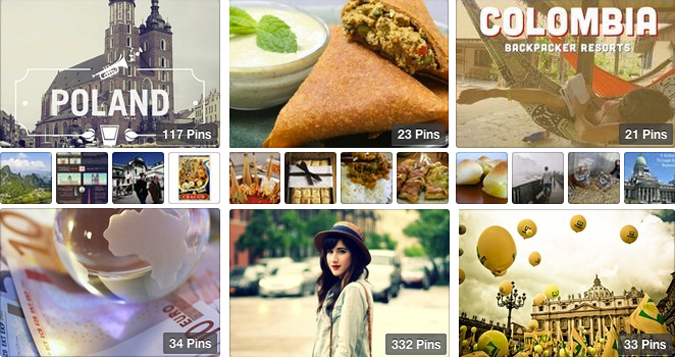 I am a self-professed Pinterest nut. I love the site and the ease with which I can track down all the ridiculously awesome recipes that exist on the interwebs. I also love tracking down all the Pinterest fails. But most of all, I love the travel porn.
There is something so satisfying about scrolling down endless images of gorgeous locales. And even though I end up grimacing at my empty wallet by the end of it, I can at least encourage some healthy wanderlust. So without further ado, feast your eyes on these inspiring Pinterest boards and accounts.
Best Pinterest Accounts for General Study Abroad

Best Pinterest Accounts by Country





Best Pinterest Accounts for Overall Travel

That rounds out my list of some of the top travel Pinterest accounts and boards. If these were not enough for you, head over to the Contributing Editors page and take a look at the talent that we are packing in the Pinterest department. You never know what you'll find! -- Okay, we lied. You'll find our awesome contributing editors and their Pinterest accounts, but it sounds so much better and ominous just to end with "You never know what you'll find!"