Study Abroad
6 Great Study Abroad Destinations for Game of Thrones Fans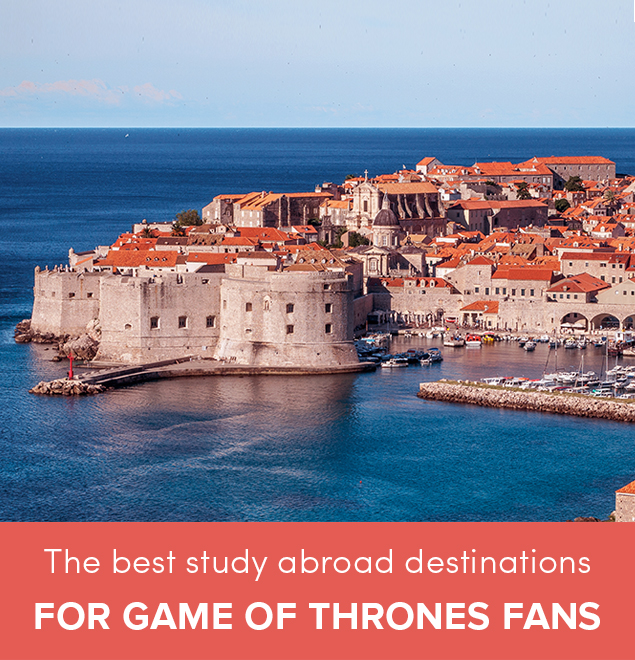 The universe of Game of Thrones doesn't exactly seem like a relaxing place to spend a few weeks -- or even a few hours... depending on which other family is calling for your head -- but what if you could spend six months living in King's Landing or Winterfell without all the violence and betrayal?
Luckily, you can! Westeros may not exist outside of the mind of George R. R. Martin and your TV screen, but the locations where the show is filmed are (mostly) very real. As with most film locations, the real-life sites don't look exactly like they do on TV (fewer direwolves and more cars, for example), but they're still close enough to let you feel like a Tully, Lannister, or Martell while you're there.
Game of Thrones fans, get ready, because here are some of the world's top spots for GoT fans to study abroad. (Caution: potential for spoilers up through season 5).
Northern Ireland (UK)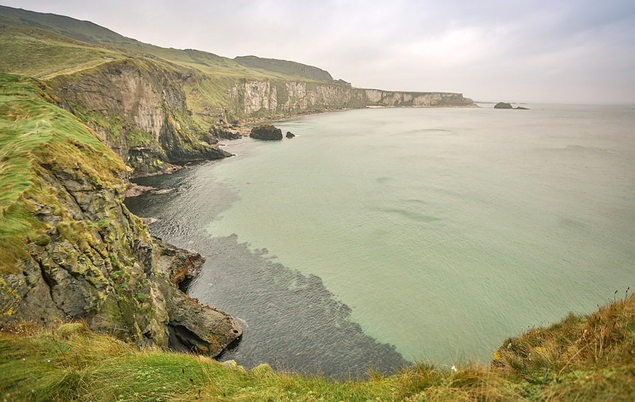 Winterfell doesn't exist in one particular location -- it's been created from a number of castles in the UK, including Castle Ward and Carncastle in Northern Ireland and Doune Castle in Scotland. "Winterfell" tours can cover up to 20 different locations, so if you see a castle anywhere in Northern Ireland, odds are it's been a stand-in for Winterfell at some point.
Northern Ireland is the primary filming location for the whole show, setting the scene for diverse locations including Pyke and the Iron Islands (the real-life coastal village of Ballintoy), the Eyrie, the Stormlands (Cushendun Caves and Larrybane Quarry) and even the entrance to Vaes Dothrak (Sandy Brae, statues not included).
One of the most famous Thrones spots in Northern Ireland is the Dark Hedges, a photogenic row of beech trees that line the road near Stranocum, County Antrim, but we all know they're really on the Kingsroad.
What else you can do
Northern Ireland has something for history buffs and modernists alike -- you can explore centuries-old homes of kings, or delve into the fascinating, important recent history of the Troubles, the violent civil conflict that once tore Belfast apart. For art fans, Belfast's peace walls offer an interesting glimpse into the way some creative residents are trying to use street art to express their political views and heal their communities.
Croatia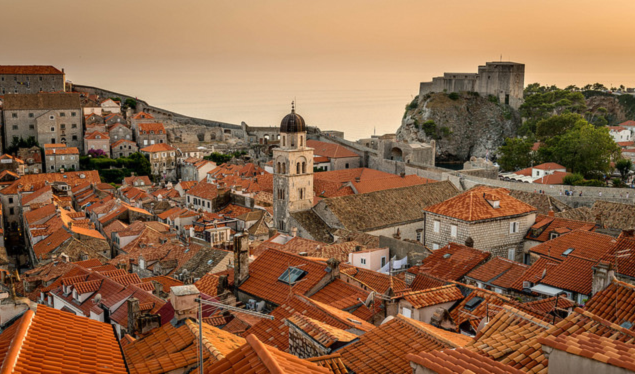 The historic city of Dubrovnik has become practically synonymous with King's Landing; for GoT fans, it's impossible to see a photo of the picturesque Old City, with its red rooftops and narrow streets, and not immediately flash back to Cersei's walk of shame. Fun fact: in season 1, King's Landing scenes were actually filmed in the city of Mdina in Malta, but since the move to Croatia for season 2, Dubrovnik has pretty much become King's Landing (if you don't believe it, just look at the Instagram tags for Dubrovnik).
Walking around Dubrovnik is basically a non-stop first-person tour of Westeros' royal city: St. Dominika Street in the Old City offers the backdrop for all those bustling market scenes, the limestone-paved Stradun pedestrian street hosted Cersei's walk of penance and the gorgeous 15th-century Trsteno Arboretum, just outside the city, stands in for the Red Keep gardens (so watch what you say there, you never know which little birds are listening).
You may also recognize the looming Minčeta Tower, a 14th-century fortress perched at the highest point of the city, as the spooky, dragon-thieving House of the Undying. Beyond the capital, Croatia has also provided the setting for scenes in the Free City of Braavos (filmed in Kastel Gomilica), Meereen (Diocletian's Palace in the city of Split) and Qarth (the island of Lokrum).
What else you can do
Croatia offers a diverse mix of cultures, history, and tradition. Students in Croatia will have the opportunity to explore the unique regions of the country, and embark on outdoor adventures like hiking and sailing along the coast. The country has more than 1,000 islands, so you can take your pick of which ones to explore.
Croatia's cities also offer plenty of nightlife, restaurants, and cultural offerings, including arts, theater, and live music, as well as traditional crafts like lace and delicious gingerbread.
Iceland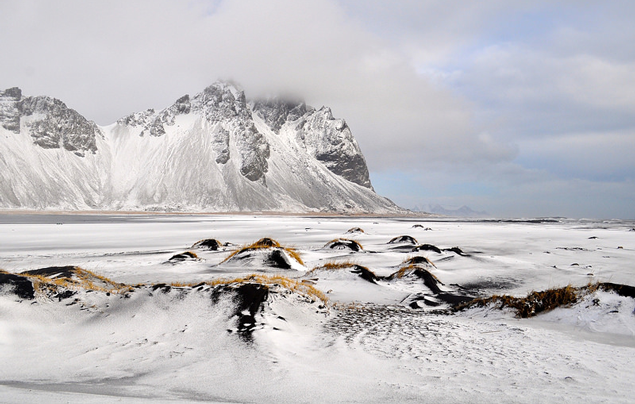 Scenes at Castle Black and the Wall itself are actually shot at locations in Northern Ireland (with a little help from CGI), but everything beyond the Wall, as well as plenty of the scenery around Winterfell, can be found in stunning Iceland. Already a major travel destination, Iceland has seen tourism spike as Game of Thrones has grown in popularity, rising from 566,000 annual visitors in 2011 (Season 1) to more than 1 million in 2015 (Season 5). The cheap airfare deals and convenient location for a layover en route to Europe probably have a little something to do with this, but there's no doubt the gorgeous snowscapes depicted on GoT haven't hurt the Icelandic tourism appeal.
For superfans, there are a couple of GoT-themed tours that will take you to the exact filming locations in Iceland, which include thermal springs in the Grjotagja cave (where Jon and Ygritte finally did the deed), Lake Myvatn (the camp for Mance Rayder's wildling army) and Vatnajokull, Europe's biggest glacier.
What else you can do
Iceland is home to some of the world's greatest natural wonders, including massive glaciers, waterfalls, geysers, volcanoes, and the world-famous Blue Lagoon geothermal spa (we know you've seen the photos).
Don't skip Iceland even if you're more of an indoors kid, though. The city of Reykjavik, the world's northernmost capital, has plenty to offer in the way of attractions and culture, including museums dedicated to Iceland's Viking history, beautiful historic churches, quirky colorful architecture, the nightlife of a city several times its size, friendly locals and a buzzing live music scene that's given rise to international artists like Björk and Of Monsters and Men.
Spain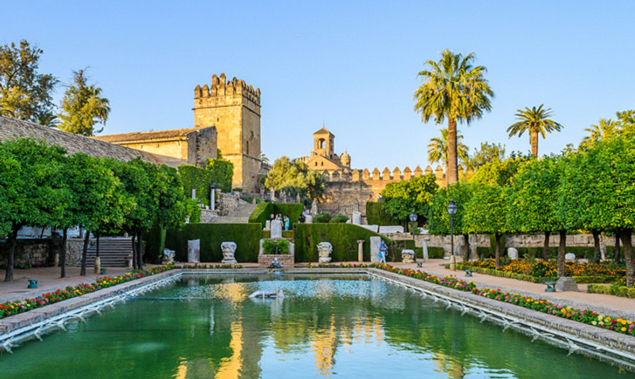 According to Martin, Dorne was inspired in part by southern Spain's culture, climate and architecture, so it's only fair that Dorne should find its real-life home on the Iberian peninsula. The breathtaking Alcázar in Sevilla, a UNESCO World Heritage Site that was built in the 12th century by Moorish rulers, embodies the royal palace of Dorne and its famous water gardens, while the bullring in the nearby town of Osuna sets the stage for Dany's unforgettable dragon-back escape in Season 5. The 2,000-year-old Roman Bridge in Córdoba, which stretches more than 800 feet across the Guadalquivir River, is a dead ringer for the Long Bridge of Volantis -- some of the long shots on the show were filmed using a drone, making it appear even longer.
Spain is stepping further into the spotlight in Season 6, with new locations added around the country. The medieval city of Girona, near Barcelona, has doubled down as Oldtown in Braavos and the Great Sept in King's Landing, while the otherworldly Bardenas Reales desert has become the Dothraki Sea and Guadalajara's imposing Zafra Castle embodies the mysterious Tower of Joy.
What else you can do
Every year, thousands of students from all around the world arrive in Spain to learn the language or take advantage of the opportunity to study at a top university in major global cities like Madrid or Barcelona.
While these two large cities are Spain's most popular study abroad locales for all the usual reasons (endless things to do, museums, culture, food, music, dance, nightlife, and did we mention the art in Barcelona?), smaller cities like Sevilla and Granada have plenty of their own charm, as well as unique culture and spectacular weather.
If you're looking to learn Spanish, there's hardly a better place to do it than where the language was born -- and if you ever get sick of all the sunshine, flamenco, and tapas, other European countries are just a short flight or train ride away!
Morocco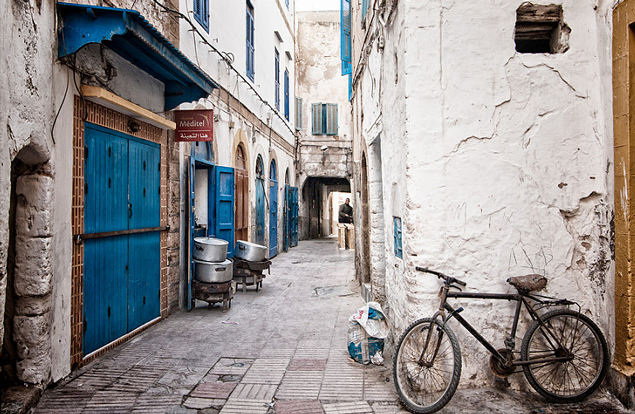 The impressive cities of Slaver's Bay come to life in Morocco. The stunning, centuries-old walled city (or ksar) of Aït-Ben-Haddou is the real-life version of fortified Yunkai. Constructed entirely of mud bricks, this UNESCO World Heritage Site sits along what was once the caravan route between the Sahara and Marrakech -- but you can pretend it's on the way to conquering Westeros instead.
The international port of Essaouira, with its imposing red seaside wall, built by the Portuguese, plays the part of Astapor, home to the Unsullied.
The famous Atlas Film Studios in Ouarzazate (wah-zah-zat), just at the edge of the Sahara Desert, is the world's largest film studio and has played a major role in dozens of Hollywood epics, from Lawrence of Arabia to Gladiator to this year's Batman vs. Superman. Game of Thrones is about as epic as it gets, so it makes sense that the show has made use of Atlas' experts and facilities. A visit to this amazing studio would be a great day trip for film nerds and Games nerds alike.
What else you can do
What Morocco may lack in size, it more than makes up for in culture and history. From surfing in Agadir to skiing in the North Atlas mountains, Morocco is an outdoor adventurer's dream -- and that's not even mentioning the vast Sahara desert, which starts here.
There may not be a better place in the world for students of architecture, who can get lost in the winding alleyways of Fez and endless bazaars of Marrakesh, ogle the soaring minarets of mosques and intricate arches over the entryways to homes and wander the stunning Blue City of Chefchaouen.
Whether you want to learn Arabic or French (or even Spanish!), Morocco has opportunities for you to do so -- if you can tear yourself away from all the delicious food long enough to study!
Malta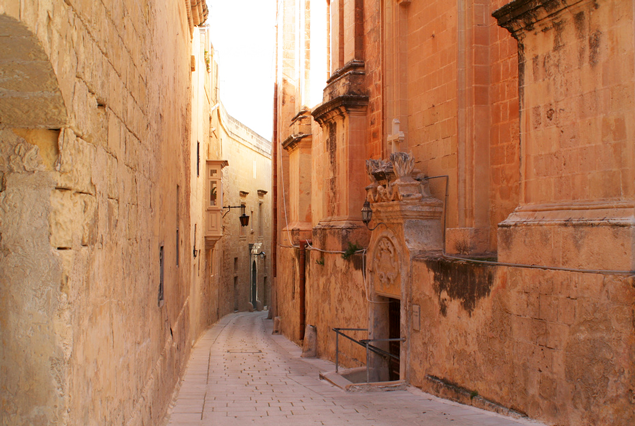 The city of Mdina took on the role of King's Landing through the first season of GoT, until its crown was removed and given to Croatia's Dubrovnik for the next season.
The old Fort Manoel, across the harbor from Valletta, provided the backdrop for the Great Sept of Baelor, where Ned Stark met his dramatic fate at the end of season 1.
Another fort on the harbor, Fort Ricasoli, makes several appearances as the King's Gate entrance into King's Landing. On the island of Gozo, the stunning natural formation of the Azure Window may look familiar from Dany and Khal Drogo's wedding.
What else you can do
A perfect Mediterranean climate, English-speaking locals, and low cost of living: what else do you need to convince you to study in Malta? Malta has historically been a center for students who want to learn English but don't want to travel to the US , UK, or Australia, so you'll have the opportunity to mix, mingle and meet students from all over the world.
This little archipelago is also jam-packed with history from a whole range of occupiers, including the Romans, Moors, French, and British.
The crystal-clear waters around the islands are ideal for sailing, snorkeling, scuba diving or just exploring the many hidden coves and beaches tucked all along the coastline. The tiny walled capital of Valletta, first built in the 15th century by the medieval Knights of St. John, is a piece of living history, known for its museums, palaces and beautiful cathedrals.
Where Will You Go?
Game of Thrones takes place in a diverse, international world, so it makes perfect sense that it films in diverse, international locations, too. Most of the sites are clustered around Europe and the Mediterranean (plus a little bit of North Africa), but they cover every kind of terrain, from windblown glaciers to sweltering deserts. Whether you're a hardy Northerner or the type that prefers a calm stroll through the Water Gardens, you can find your niche in these real-life Westeros (and Essos) spots.
Of course, you won't be spending your whole semester abroad training for jousting matches, sending threatening letters via raven-messenger or memorizing dozens of house sigils -- that's what extracurricular activities are for! All of these locations offer exciting, challenging opportunities for study and adventure, so you can expand your academic and intellectual horizons while getting to know the real history and culture beyond what you've seen on TV.
Start looking at study abroad programs.
Photo Credits:
main image
,
MarcusSaul
,
Cristina Schultz
,
Andrea Moroni
,
foxypar4
.