The 10 Best Travel Stories on Go Overseas This September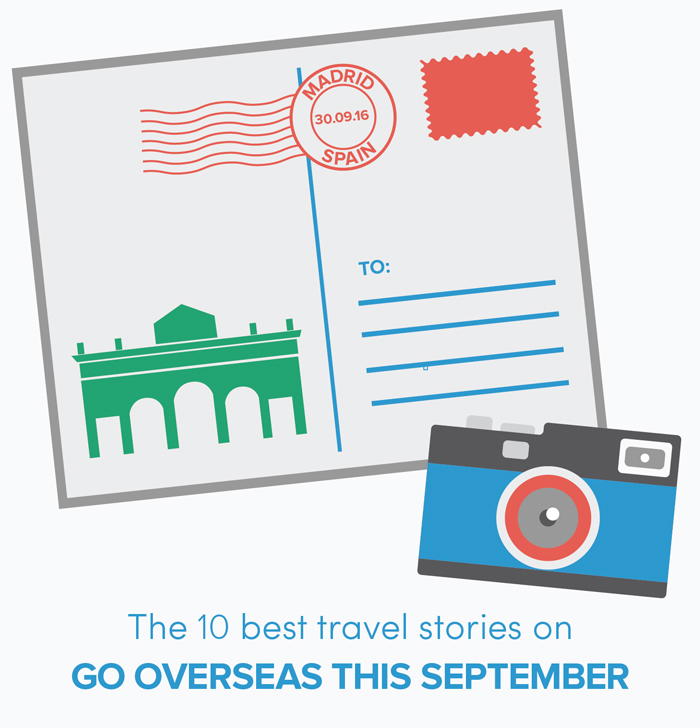 The stories we bring home with us are perhaps the most rewarding remnants of an experience abroad. Not only are they filled with memories and personal growth, but they're often an inspiration for others to follow suit and have adventures of their own.
Experience is the best way to gain knowledge and insight. [...] until YOU travel somewhere for yourself, you are only ever living someone else's story and perspective.
From teaching English in Spain to working with children and animals in South Africa, here are (in no particular order) 10 of the best stories from the Go Overseas community this September!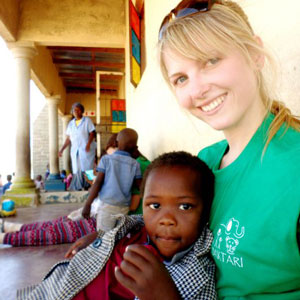 A full-time primary teacher, Sophie recounted her first solo experience volunteering at Daktari Bush School in South Africa as a "brilliant opportunity to not only make a difference for these children but improve my own teaching in a situation completely different to the one I am used to in England."
Although she was nervous about traveling solo, Sophie is now a confident traveler: "Now I wouldn't think twice about traveling solo -- strangers are just friends you haven't met yet!"
Read Sophie's interview to learn more about her inspiring journey in South Africa.
A junior computer science major, Samantha traveled to Segovia over the summer to learn Spanish for a "grand summer adventure."
Having lived with a host family and visited Madrid and Tolego, among other cities in Spain, she cites her biggest accomplishment as her overall language improvement: "I was astonished at the end of the program how much my Spanish had improved. A Spanish movie I attempted to watch but couldn't comprehend at the beginning of the program now is one of my favorite movies."
Read Samantha's interview to learn more about her Spanish language program and some nifty packing tips!
3. Dave Pucalik, ESL Teacher with CIEE in Spain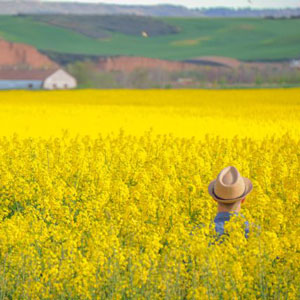 Dave, a former insurance professional, caught the wanderlust bug when he embarked on a 3-month volunteer program in Spain. He mentions, "I have come across too many people who regret not taking advantage of opportunities during their younger years [...] I didn't want to fall into the same category so I began searching for opportunities to live and work abroad."
His advice to prospective travelers? "Experience is the best way to gain knowledge and insight. [...] until YOU travel somewhere for yourself, you are only ever living someone else's story and perspective."
Read Dave's interview to learn more about his adventures teaching English in Spain.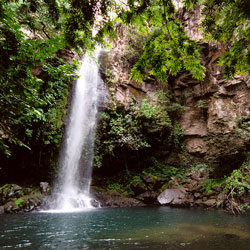 Maria never thought she'd take a gap year because she thought that "people look at gap year students as laggers and lazy." However, as she became dissatisfied with her current learning experience in school, she "grew a desire to discover the world instead of being confined to the four walls of a classroom."
After her experience, Maria gives this piece of advice to prospective gappers: "If you want to meet a new version of yourself, or a deeper one, go abroad. Go outside of your comfort zone and see what happens next."
Read Maria's interview to learn about her gap year with Winterline.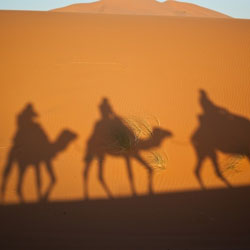 Lydia, a high school senior, traveled to Morocco to teach at the Moroccan Center for Arabic Studies as part of a youth volunteer program. After her experience, she stresses the importance of embracing "the people and the culture. Morocco has one of the most beautiful belief systems that I have ever witnessed and it's the people that help convey it so well."
She urges other students and travelers to keep an open mind while traveling. "The unpredictable is what makes traveling an adventure. If it were exactly as you expected, why even travel in the first place?"
Read Lydia's interview for her full story on her experience as a student teacher in Morocco.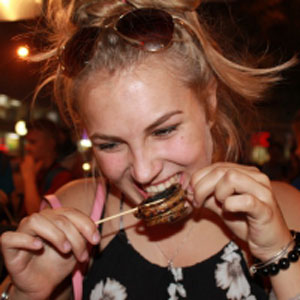 Kyara, a student in grade eleven, attended MEI academy during her travels through Asia and Oceania because it would allow her to travel to multiple countries. She adds, "I knew I would be receiving a proper interactive education, learning a lot, and trying new things, while still having fun!"
From snacking on silk worms to munching on the legs of a tarantula, Kyara's travels abroad can best be put in her own words: "I was creating memories and having the time of my life."
Read Kyara's interview for her experience studying high school abroad in Asia and Oceania.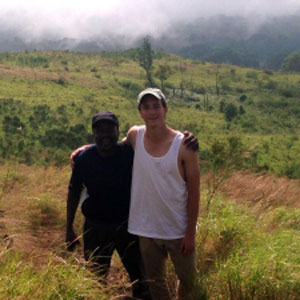 Otto, an economics major, left Vermont to study abroad in Cameroon, Africa. Having been able to experience Africa from a non-Western perspective, he cites his most important learning experience as focusing on the positives instead of the negatives: "Just let go and embrace the fact that you are experiencing a slice of the human experience that you never would have if you had stayed at home."
Read Otto's interview to learn more about his story in Cameroon.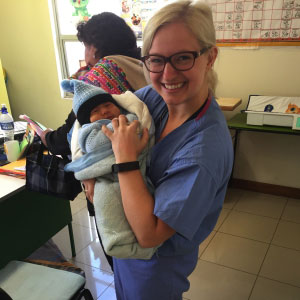 As a registered nurse, Candace chose to volunteer in Cusco, Peru after hearing about the need for medical volunteers.
After reflecting on her work at a clinic, she gives this piece of advice to those experiencing a different culture for the first time: "Embrace those differences and you will be rewarded with some of the greatest memories and life changing lessons. I frequently think about how little the people of Cusco have, and yet how happy they are."
Read Candace's interview to learn more about her journey as a medical volunteer in Cusco.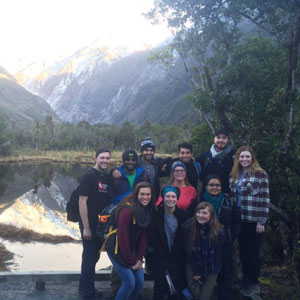 Freija found ISV through student representatives during one of her lectures and immediately got involved in a nature conservation program in New Zealand.
As she planted manuka trees on the terrains of New Zealand, she gained a new perspective on her lifestyle: "Working and living like this changed my life. There was no rush, no stress, no fear, no negative feelings about society pushing you down. Going back into every life was definitely my biggest fear after tasting a life that was so free and fun."
Read Freija's interview for more information behind her nature conservation project in New Zealand.
10. Mattie Leila Wyndham, Gap Year Traveler with Thinking Beyond Borders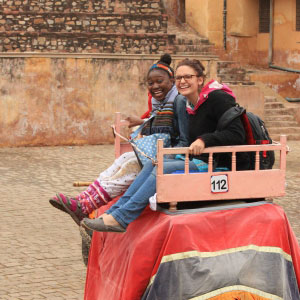 Mattie, an anthropology and women's, gender, and sexualities studies double major, chose to go overseas with TBB on their global gap year program, which takes students around the world to multiple destinations.
She remembers living with the indigenous Tsa'Chilla tribe in Bua, Ecuador, as one of her fondest memories: "Across linguistic and cultural lines, we found a deep connection with people from such different ways of life."
Read Mattie's interview to learn the full story as a student taking a global gap year.
Ready? Explore study, volunteer, teach, and gap year programs.
Photo credits:
MiguelVieira
.