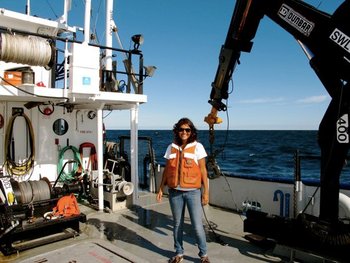 For some students, the thought of pursuing a degree in Biology brings back bad memories of frog dissections or endless lists of mnemonic devices for the order of taxonomy, like "King Phillip Cries Out For Good Soup" (let's be honest: it never really helped in the end). While a Biology degree does challenge students to understand living organisms (the frogs included!), the field of study also provides graduates many opportunities.
Biology is the study of life, and it is a great option for students interested in learning how and why things work. From a very basic level, Biology majors gain understanding of the functions and diversity amongst living organisms.
Biology is the fastest-growing field of science today. Its impacts are numerous, from medicine and health care, to the environment and climate changes, to global population and food sources. For some students, a Biology degree is the first step towards becoming a doctor. Others choose to become research scientists, teachers, lawyers, physicians, dentists - the list goes on and on! However, one thing is for certain: a study abroad experience will have a positive impact on any number of your academic and professional careers!
Conducting research abroad and being exposed to different ecosystems, bioregions, and specialties is an added benefit for Biology majors looking to make the most of their time abroad. Even if you have strict degree requirements or a heavy course load, studying abroad is possible! Consider participating in a short-term study abroad program in the summer, or choosing a program that directly correlates with your field of interest.
Because your field is reliant on scientific experts across the globe working together, it is increasingly critical that young scientists entering the field can work and communicate cross-culturally. Global Links Abroad
Studying abroad is a worthwhile investment - get involved! Let's see what the Biology majors themselves have to say about their experiences overseas.
Some of you may have the mentality that studying abroad provides a serious "lack of science courses" or courses that will "fulfill your science requirements to graduate on time" - think again! I would like to politely direct you to our database of programs specifically for BIOLOGY MAJORS!
Check out your options and take advantage of any opportunities, whether they be two weeks or two semesters! Biology majors can benefit from study abroad - and you could be one of them!
Ready? Explore biology study abroad programs.