Volunteer Abroad
Can You Volunteer in Latin America in English?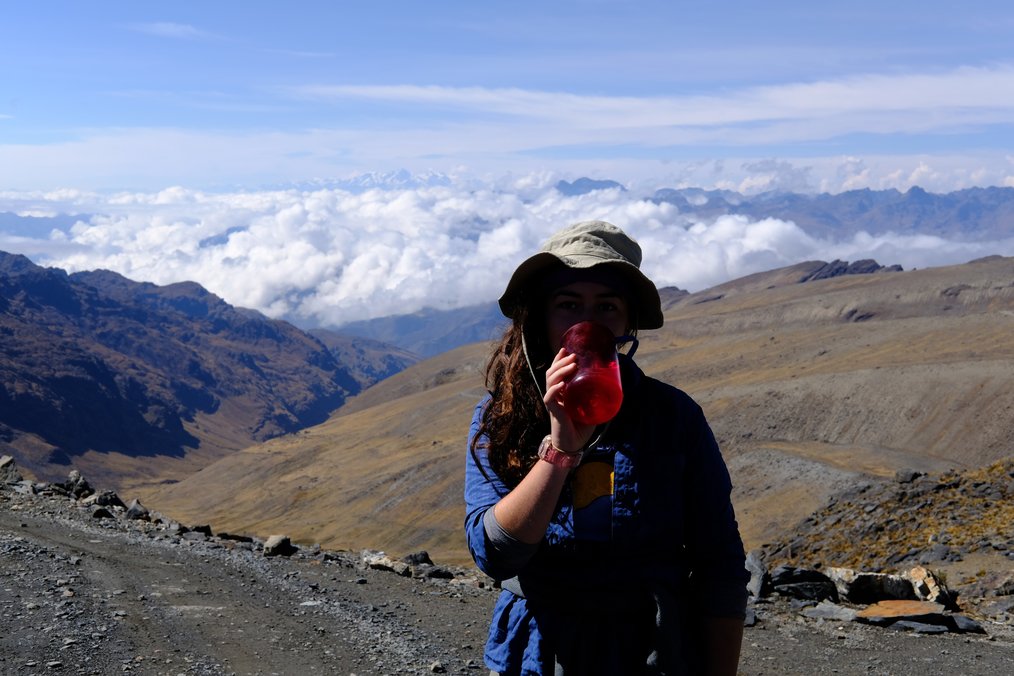 While many people choose to spend time volunteering in Central or South America in part to put their language skills to the test, you may not have hit a level of Spanish or Portuguese yet to qualify for certain volunteer projects. Though, realistically, not knowing the local language fluently may limit your options, it won't eliminate them entirely -- there are still ways to volunteer in English in Latin America.
Still, many Latin American countries have few fluent English speakers, and that number drops close to zero once you get outside of urban areas.
Since most countries in Latin America don't have a high percentage of English speakers, especially once you get outside the major cities and the big tourist sites, doing so will take a little extra work. Some areas have more English speakers than others and certain volunteer projects are less likely to require you speak Spanish / Portuguese fluently than others. To help you speed up your search, below are some ideas on where to go and what to do if you want to volunteer in Latin America in English.
Where Can I Go?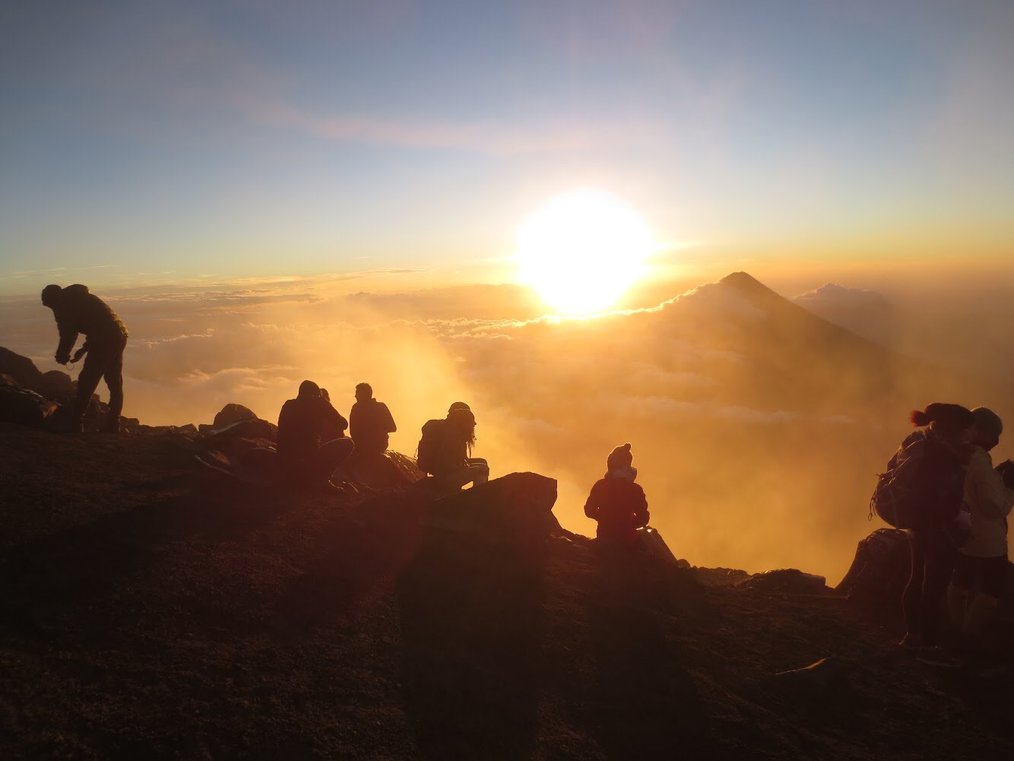 There's a much lower level of English spoken in Latin American than other regions of the world -- though with increased trade and exchange between Latin America and its neighbors to the north, that's begun to change. Still, many Latin American countries have few fluent English speakers, and that number drops close to zero once you get outside of urban areas.
Your best English-language opportunities are almost always going to be in cities, unless you stumble upon a magical Australian-owned eco-hostel and organic farm in the middle of the Brazilian Amazon that accepts WWOOF volunteers (and if so, let us know because it sounds amazing) or link up with an organization that regularly accepts and relies on foreign volunteers.
Capital cities in particular tend to have the highest concentrations of foreigners, international businesses, and tourists, meaning there's higher demand for English skills and more incentive for local businesses, organizations and universities to cater to English speakers, as well as more foreigner-run businesses and NGOs that may be on the hunt for volunteers.
Belize
You may have never noticed it on the map, but if you'd like all conversations to stay in your linguistic comfort zone, Belize should be smack at the top of your list.
The tiny country, nestled next to Mexico and Guatemala on the Caribbean coast, is home to just over 330,000 people -- and the majority of them speak English!
English is actually the official language of the former British colony -- though there are dialects of Creole present throughout the country and many residents speak Spanish, you're not likely to encounter many Belizeans who won't understand English.
If you're the nitpicky type, yes, you're right: as a former British colony Belize is technically not considered part of Latin America. But it's geographically part of the region, which is close enough for us.
Brazil
As the region's biggest country, Brazil has the largest number of English speakers, with an estimated 15.8 million Brazilians speaking above an intermediate level of English -- though that's just under 8 percent of the total population. The truth is that English saturation is still pretty low in Brazil -- give them a break, they have to learn a second language just to interact with the rest of the continent!
However, as Brazil continues to become a bigger player on the global economic stage, there's greater demand than ever for English speakers across multiple industries, from fashion to media to NGOs working in Rio's favelas. Universities are also recognizing the appeal of Brazil as a study abroad location and are beginning to strengthen their ties with Brazilian universities, offering opportunities for students to take courses in English while soaking up the sun -- and unique Brazilian culture.
Mexico
As far as major English-speaking populations go, Mexico is a close second to Brazil, with about 13 percent of Mexicans (15.7 million) speaking English as a second language -- makes sense, considering the US is just across the river.
The geographic proximity and close relationship with the US also means that there's an especially large amount of organizations and programs in Mexico that operate in both Spanish and English as a matter of necessity.
Since many people in Mexico either have family in the US or travel there on a regular basis, you're more likely to encounter bilingual speakers -- or people with at least some level of English -- here than in just about any other Latin American country, especially if you're close to the border.
Costa Rica
Tiny Costa Rica, with a population of just under 5 million, may not have the geographic or economic clout of Mexico or Brazil, but it's become such a popular destination for both students and volunteers that its English-language offerings are equal to those of a country 10 times the size.
Unlike the countries above, most volunteer opportunities in Costa Rica are located in smaller cities and rural areas, rather than the capital of San José. Because Costa Rica's economy depends so heavily on tourism, there's a need for English speakers in just about every corner of the country -- not to mention all the conservation and sustainable development projects scattered throughout the cloud forest and beaches.
The relatively high numbers of native English speakers that have chosen to start businesses or retire in Costa Rica also means there's a good chance you can find a volunteer placement run by someone from your country -- maybe even your state!
What Can I Do?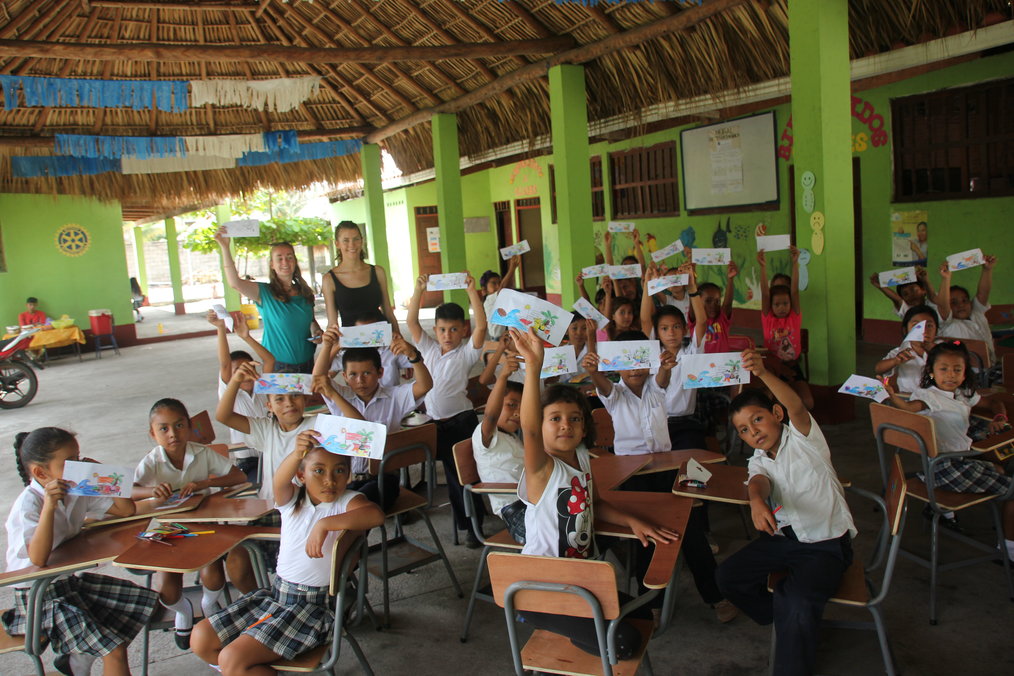 So now that you know you're not restricted only to San Juan or Belmopan, it's time to start thinking about what you'd like to do. There are plenty of volunteer organizations that offer placements primarily in English, though you may have to do a bit more digging to find them.
For volunteer projects, Idealist is, as always, a good place to start. The site's search functions allow you to narrow your search by industry, issue or geographic location, and you can even search for Latin American volunteer listings that include the word "English."
There are organizations throughout the region looking for volunteers for all kinds of different projects, and lots of them don't require volunteers to speak Spanish. If you're not quite sure what kind of organization or project you want to get involved with, starting with the Idealist listings can help give you a better idea of what's out there.
If, for some strange reason, the internet doesn't tell you what you should do, consider some of these possibilities to keep your time in Latin America Anglo-friendly:
Teach English
Well, it's one way to volunteer in English! Even if you don't have teaching experience or haven't thought of going into teaching, this is one of the best ways to ensure you'll be spending most of your time speaking English.
There are hundreds of organizations looking for volunteer English teachers throughout Latin America -- of course, some are more reputable than others, but there's certainly no shortage of opportunities or placements.
Many organizations that are serious about English teaching ask teacher to practice immersion teaching, meaning that they only speak in English in class, regardless of the level students are at.
While this can be challenging at first, it's one of the best ways to encourage students to learn -- and it's a lot easier to do this if you really don't speak the native language! Look for volunteer placements and organizations that promote immersion teaching to ensure you'll be working in English – and doing a good job while you're at it.
Work with a foreign organization
This might not be your ideal concept of what it means to volunteer abroad, but there's no reason why you can't volunteer with an international organization that operates in English. Major international NGOs, as well as smaller, more specialized organizations often do much -- or all -- of their internal communication in English, as well as create content and publications in English. Depending on what kind of volunteer work you're assigned, you could end up doing all your work in English -- creating content for blogs, for example.
Again, this means you'll probably be spending the majority of your time with other native English speakers rather than locals, but volunteering with a global organization is a fantastic way to boost your resume while acquiring real, practical skills in an international context -- and understanding what's going on around you is never a bad thing!
Volunteer with wildlife
I mean, even if you spoke every language in the world, it's not like you're going to understand what a baby sea turtle is trying to communicate to you, right? Point is, knowledge of the local language is far less of a requirement when you're volunteering with wildlife than other humans. Lots will still require you to know a certain level of the local language to communicate with staff, but not all.
Especially if you're going with a larger organization, there may be no language requirements at all. Some popular wildlife volunteer projects in Latin American include working with sea turtles, monitoring big cats, rehabilitating sloths and monkeys, or cleaning beaches and other wildlife areas.
Look for language classes with volunteer extracurriculars
This may sound counterintuitive, but if you don't now enough of the local language to meet the qualifications of most volunteer projects -- but want to learn -- then turn your search away from volunteer projects and towards language classes.
There are tons of language schools throughout Central and South America, many of which will set their students up with extracurriculars like volunteering. Yes, you'll technically be learning a language first and volunteering second, but both tasks will mutually help you become better at the other.
Look for organizations who need English speakers
Instead of looking for an organization or placement where applicants need English skills, why not look for an organization that needs someone who speaks English? So many organizations, especially local ones in other countries, are looking to expand their reach and impact to the international level in order to publicize their work with a wider audience, but may not have the language or technical skills to do so.
Maybe a women's artisan collective in Guatemala wants to sell their crafts to customers in the U.S. but hasn't been able to get their website up and running because nobody can translate it to English, or a human rights organization in Bolivia wants to get coverage in the foreign press but doesn't have access to any English speakers to draft press releases or even emails to reporters. Your English skills could make an enormous difference for a small organization that just doesn't have the language resources it needs.
If you find an organization that really catches your attention and seems like a perfect match for you, it can't hurt to contact them and ask if they could use an English-speaking volunteer. You never know what kinds of projects they may be working on that just need a native speaker to really get rolling.
The only hitch here is that some of these projects will require a functioning level of the local language -- but if you have some Spanish / Portuguese under your belt, but just aren't good enough to work in a foreign language, this could be a good alternative.
Don't Let Language Stop You From Traveling
Latin America may not be the most English-saturated place (which, frankly, is part of the appeal for many people) but that doesn't mean non-Spanish or Portuguese speakers should be scared away. If you have your heart set on a few months in Patagonia or are dying to explore the Amazon, there are ways to get you there -- and who knows, you might even pick up a bit of the local language before you come home!