Company News
We're Carbon Offsetting Our 2018 Travels & You Should Too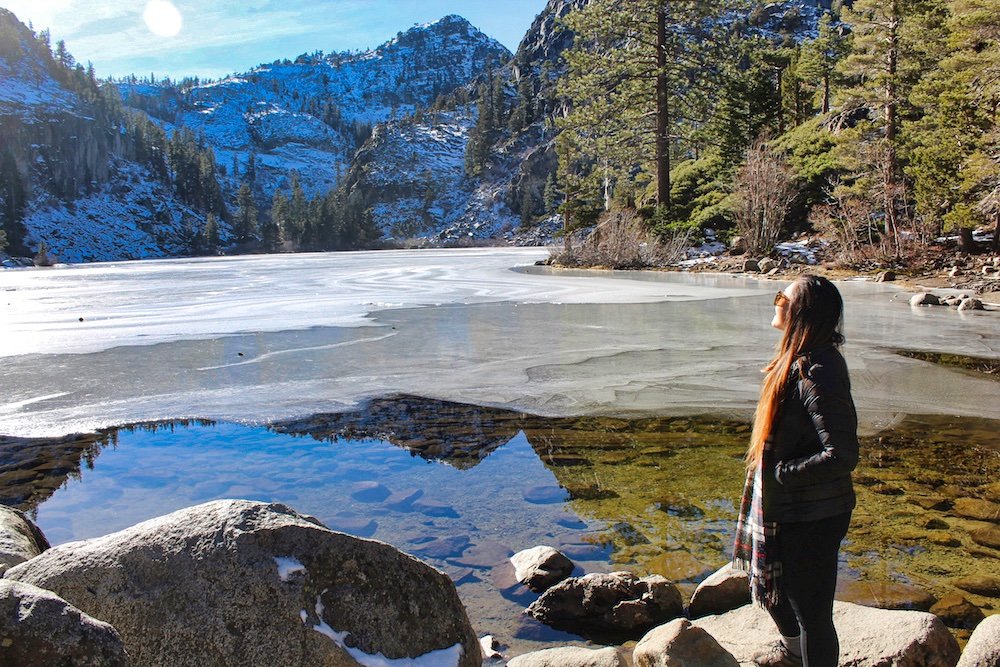 We love to travel and exploring the world. We believe doing these things shouldn't ruin the environment for future travelers.
During our team retreat in Tahoe last December, our team member Jo stood up and spoke to us about a topic near and dear to her: sustainable travel.
You've undoubtedly heard this term thrown around in the past few years, as companies have committed to traveling more sustainably. Though it's become easier than ever to hop on a plane and go, the environmental impact of travel is also becoming apparent: 12% of all greenhouse gas emissions come from aircraft alone, and a single round-trip flight from coast-to-coast across the U.S. generates 20% of the emissions your car generates in an entire year. (source)
As a company committed to empowering you -- yes, YOU -- to travel more, we are also deeply concerned with the negative impacts that travel can have. This includes environmental impact, and Jo made a strong case that we should improve our commitment to sustainable travel in 2018.
We're therefore proud to announce that Go Overseas has implemented a carbon offsetting program starting in 2018. Read on to learn how we're carbon offsetting -- and commit to joining us in carbon offsetting your personal or company emissions in 2018.
What is Carbon Offsetting?
If you're not familiar with carbon offsetting, here is a basic definition:
Carbon offsetting means calculating the amount of carbon dioxide emissions generated, then counteracting those emissions to reduce carbon dioxide by the same amount.
How does one go about "counteracting carbon emissions?" Great question! Lucky for us travelers, there's a natural way to reduce carbon dioxide: trees! Trees naturally process carbon dioxide and produce other more beneficial-to-human gases like oxygen. Therefore, one of the most common ways to participate in carbon offsetting is by planting new trees. This is especially important as deforestation continues around the world.
In short, if you want to carbon offset, a very easy way is to plant trees -- or commit your funds to a service that will plant trees on your behalf. That's what we're doing here at Go Overseas.
How to Carbon Offset Your Travel
To get started carbon offsetting, it's important to do several steps:
Track all of your travel which produces carbon dioxide. This can include any flights you take, the miles you drive in your car, and if you take any cruises or other forms of transport. At Go Overseas, we have committed to tracking all flights taken by team members, and carbon offsetting those trips.
Use a Carbon Footprint Calculator to estimate the amount of carbon dioxide you've produced, and how much you need to offset. We highly recommend the Climatecare Carbon Calculator. That's the tool we're using to manage our carbon offsetting program.

Once you've determined the amount of carbon you need to offset, go out and participate in a carbon offsetting program or commit your funds to a company which will carbon offset on your behalf. Being based in the Bay Area, we decided that it would be more efficient to pay Climatecare to do our carbon offsetting for us -- we're confident that the funds we commit to them will be used exactly as we want them to be.

These three steps sound easy -- and that's because they are! Carbon offsetting is not as complicated or scientific as it sounds, and there's no reason every travel company and traveler shouldn't commit to carbon offsetting their travel.
Go Overseas' First Quarter 2018 Carbon Offsetting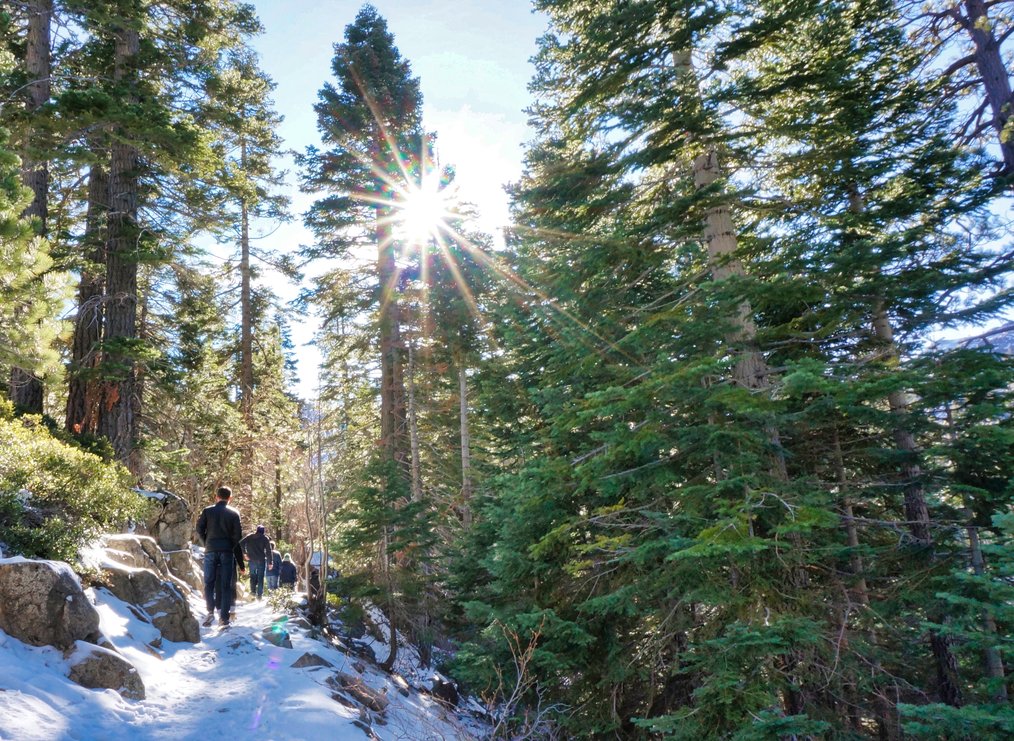 In the first three months of 2018, five of our team members took 21 flights from coast-to-coast (and plenty of places in between). These 21 flights produced 8.36 tonnes of carbon dioxide... sorry, planet earth!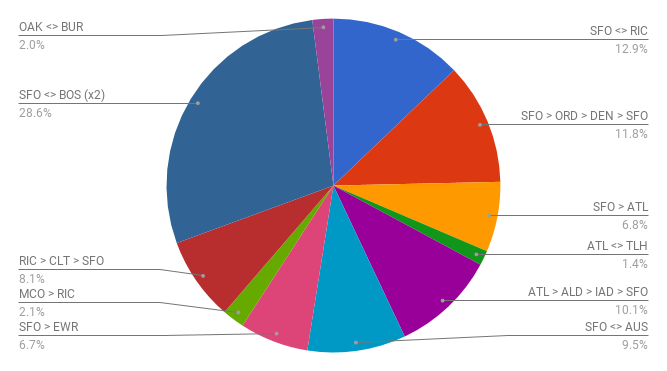 Doing a bit more math, that 8.36 tonnes is roughly 18,400 pounds of carbon dioxide. The average acre of new forest can process approximately 2.5 tonnes (5,500 pounds) of carbon dioxide each year, so we need to commit to planting roughly 3.5 acres of trees... that's a lot of trees!
Climatecare charges $10.65 to offset each tonne of carbon dioxide, and they have a network of emissions offsetting projects they work on, so we have committed $89.05 to Climatecare to offset our carbon emissions last quarter.
Take the Pledge: Travel More Sustainably in 2018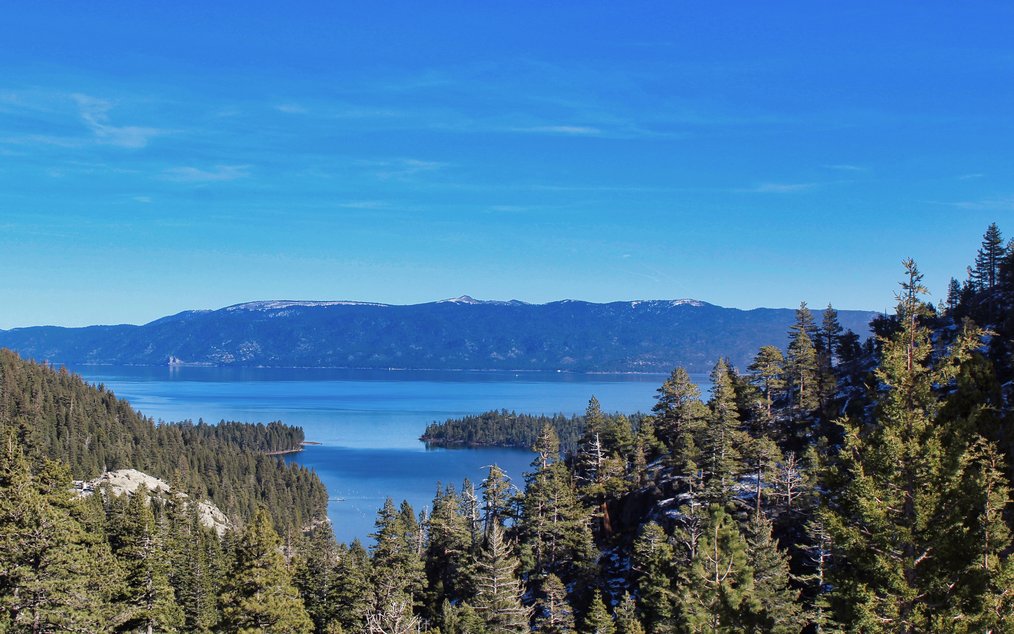 As travel becomes more accessible to people around the globe -- and more travelers are empowered to go overseas due to the resources and programs we promote --, we believe travel companies (and travelers too) have an obligation to try and preserve the planet for generations of travelers to come.
Though our carbon offsetting for Q1 of this year might not seem like a huge expense for the company, we're committed to carbon offsetting for the year -- and this includes all conferences like NAFSA (over half of our team is going!), work trips, and all Paid-Paid Vacations. This isn't a one-and-done deal for us -- we're going to cover these trips and any other work travel that comes up for our team.
We hope you'll join us in committing to carbon offsetting in 2018 and beyond; we'll check in each quarter to report on our carbon offsetting commitments -- and we'd love to hear from you if you're doing the same. Let us know in the comments or email your account manager or community@gooverseas.com to let us know, and we'll feature your company in our next carbon offsetting report (early July 2018).