Volunteer Abroad
Career Ideas for People Who Have Volunteered Abroad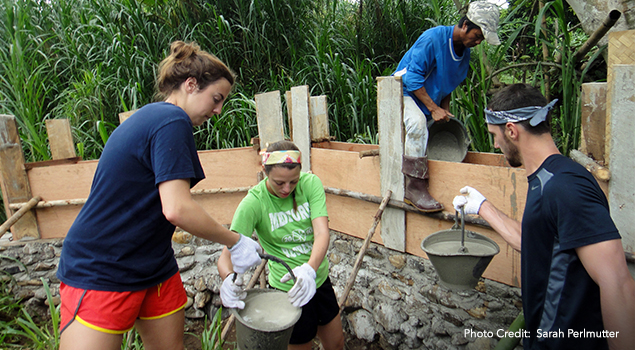 Just as you start getting close to the end of your volunteer project abroad, the future suddenly starts looming ahead of you like Mt. Doom. Wrapping up your weeks, months, or even years abroad doesn't have to be like staring into the jaws of the beast, though -- in fact, finishing a volunteer commitment makes you an extremely qualified candidate for plenty of jobs!
If you absolutely loved your volunteer program and never wanted to leave -- well, you might not have to.
Before you start fretting about having to register for unemployment benefits, take a deep breath and take comfort in all of the post-volunteer abroad career options open to you -- careers that will see your volunteer abroad experience as an asset, and appreciate your experience in international development.
Should I Stay Abroad or Go Home?
The biggest immediate question is all about location: do you want to stay in your host country or move back to your home country?
The answer to this question will affect the kinds of jobs you'll be looking for, as well as what's available to you and how much money (and in what currency) you may be able to make.
Though staying in your host country may seem really appealing right now, remember that living and working (and paying health insurance) somewhere is very different than studying or volunteering. If you do choose to stay, be prepared to get hit with all the "real world" concerns you would encounter anywhere else.
Jobs In Your Host Country
Because you don't have the same solid network of contacts as you may have back in your home country, job hunting will be a little different, and you're going to have to really put yourself out there. Yes, you might get lucky and be offered a job by the place where you volunteered, but you'd have to really stand out among other foreigners to get such an offer, so don't count on it.
However, the connections at your volunteering host site are in the best position to offer advice (and maybe even a recommendation) for future career options nearby. Don't hesitate to ask them about any opportunities they know of, especially if you'd like to snag a job within the same field. Some suggested paths to consider:
Program coordinator/site leader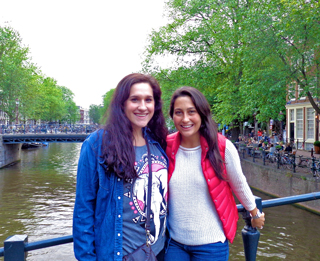 If you absolutely loved your volunteer program and never wanted to leave -- well, you might not have to. Volunteer abroad organizations tend to have fairly high turnover, due to the responsibilities and energy required, so there's a good chance a job may open up in your organization fairly soon.
Many organizations want country or site coordinators to have previous in-country experience and give special preference to alumni; so if you already volunteered for a year in Cambodia with them, chances are you'll be a strong candidate for the Cambodia field director position.
Don't restrict yourself only to your organization, either -- likeminded organizations will likely be happy to consider someone with your experience.
Teacher
If you're planning on going into education, or are less concerned about the type of job you'll be doing than about staying in your host country, start looking for teaching jobs.
English teachers and tutors are in high demand just about everywhere, and schools and institutes are pretty much always looking for more teachers, so a teaching gig may be your best bet to stay put. If you have additional language skills, that will make you an even stronger candidate.
Teaching doesn't mean you have to spend all your time surrounded by six-year-olds, either -- many universities contract teachers by the semester, and foreign language teachers are not always required to have an advanced degree, depending on the university. There are also opportunities to teach adults (think business English), which is often a better position for teachers who want less chaos.
Tour guide / tourism
Though working in tourism isn't quite as altruistic as volunteering, tour operators still want to hire guides and staff who are, essentially, bi-cultural. The knowledge of your host country and cultural sensitivity you picked up will be useful for you to interact with locals, and being from another country will help you relate to the tourists you're helping.
Talk to as many people as possible, leverage every connection you have within the country, stalk the local job-listing sites, and be as specific as you can about the type of job you want.
Especially if you're fluent in multiple languages, you're a strong asset to anyone in the tourism industry.
Furthermore, not all tourism companies are vacation-holiday-in-the-sun type outfitters. Some have an explicit commitment to giving back to communities or promoting ethically conscious tours (be it in respect to the environment or the people). Your volunteer experience will demonstrate that you too have these same values.
Whatever you can get your hands on
If you don't feel like any of these options really play to your strengths or fit into your career goals, then you're going to have to hone your skills for the strategy used by many expats: the hustle.
Talk to as many people as possible, leverage every connection you have within the country, stalk the local job-listing sites (don't overlook newspaper listings; remember, not everywhere uses Craigslist!) and be as specific as you can about the type of job you want.
It's going to be a lot harder for people to help you if the best you can do is "I want a job that pays enough," rather than "I'm looking for a graphic design job that's preferably bilingual."
As someone who has successfully done the expat freelance hustle for two post-volunteer years so far, believe me when I say it can be done -- you just need persistence, some marketable job skills and no shame about hitting people up for favors and connections.
Being bilingual never hurts, either, so make sure your local language skills are as good as they can get before you head off to any interviews.
Jobs at Home
So you don't necessarily want to commit to a new life abroad, but aren't quite ready to leave your volunteer experience completely behind? Fear not, young grasshopper, there are plenty of job opportunities back in your home country that will maintain your international connections.
For starters, Idealist has some great advice to help you turn your volunteer abroad experience into a meaningful career -- we hear they've got a few job listings on their site, too!
Volunteering abroad can prepare you for jobs in a number of different fields, but there are some sectors that are particularly receptive to volunteer abroad alumni. If you had a positive experience during your time volunteering and want to translate that into a job, consider taking a look at these fields:
Teaching
Teaching is always an option, especially if you were volunteering as a teacher. Your international experience can add valuable perspective to your approach to teaching, and you may even be able to snag a job at a bilingual school, depending on your language skills.
International education and study abroad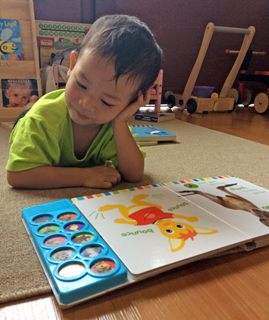 Study abroad programs just keep getting more popular, which means they just keep needing more people to help run them.
Though it might not be exactly the same as your volunteer program, studying abroad exposes students to a completely new culture and can be a life-changing experience -- wouldn't it be cool to help hundreds of other students experience that?
International education doesn't necessarily mean teaching or working with study abroad though -- the field covers a range of different jobs, including capacity building with NGOs, leadership training, social justice projects, race and gender equality programs and much more. Technically, working for websites like Go Overseas and Inside Study Abroad means you're working in this industry.
If you want to start a career in international education, we highly recommend attending a regional or national NAFSA event, and subscribing to their LinkedIn group. Also subscribe to the SECUSS-L digest to get notifications of job openings in the field.
Translation and interpretation
If you managed to really perfect your language skills during your time abroad, use that to your advantage. Bilingual employees – especially those that speak Spanish, Portuguese, Mandarin, Korean, Arabic or Farsi, to name a few – are in increasingly high demand in a number of fields across the public and private sectors.
Language skills can help qualify you for jobs in fields as diverse as international business, banking, health care, law, technology, education, social services and government agencies.
Do a keyword search for jobs that ask for your specific language and keep an open mind about the types of employers that might desperately need someone with your language ability.
A word of warning, though -- if you're not fluent, don't say that you are on your resume. Employers would much rather applicants be honest about their job skills than hire someone only to discover that he uses Google Translate for everything.
Public sector / government jobs
If you're interested in politics, diplomacy or development work in the country or region where you volunteered, don't rule out your friendly local -- or national -- government as a potential employer. The US and other governments have diverse programs and postings in just about every country, in fields ranging from health to water access to governance practices, and almost everything in between.
Taking a government job doesn't necessarily mean you'll be an undercover CIA operative or conducting visa interviews at an embassy -- although both of those are certainly possibilities, if that's what you'd like to do.
In addition to the typical kinds of bureaucratic positions you may imagine as a government gig, though, there are also plenty of other types of jobs that are looking for someone with your experience and skill set, whether your background is in education or clinical work.
Whether you're ready to change your citizenship or can't wait to get on the plane home, there are plenty of career options open to you after you complete your time volunteering abroad.
The US Agency for International Development (USAID) has anti-poverty and development programs in dozens of countries across the world, with a particular emphasis on Latin America and the Caribbean, the Middle East, southeast Asia and sub-Saharan Africa.
Again, language skills are a huge advantage here, as development agencies are always looking for more employees that can communicate in the local language.
Nonprofit sector
Volunteering abroad will appeal to plenty of recruiters looking at your resume, but a demonstrated commitment to global engagement will go over especially well for hiring managers at nonprofit organizations -- whether or not they have any connection to the country where you volunteered.
As employers continue to expand across the globe, it's increasingly important that potential employees have some international experience, particularly for organizations that do work abroad or with immigrant communities. Your experience as a volunteer will demonstrate that you are truly committed to international social issues -- and that you're used to working for minimal compensation, which comes in handy in the nonprofit world!
Volunteer Experience is Valuable
Whether you're ready to change your citizenship or can't wait to get on the plane home, there are plenty of career options open to you after you complete your time volunteering abroad -- just so long as you know how to leverage your volunteer experience for professional advancement. Now get out there and update that resume!
Photo Credits:
Sarah Perlmutter
, Katherine Knecht, and
Chelsea Perez
.