Volunteer Abroad
Get Paid to Volunteer Abroad at These 15 Cool Companies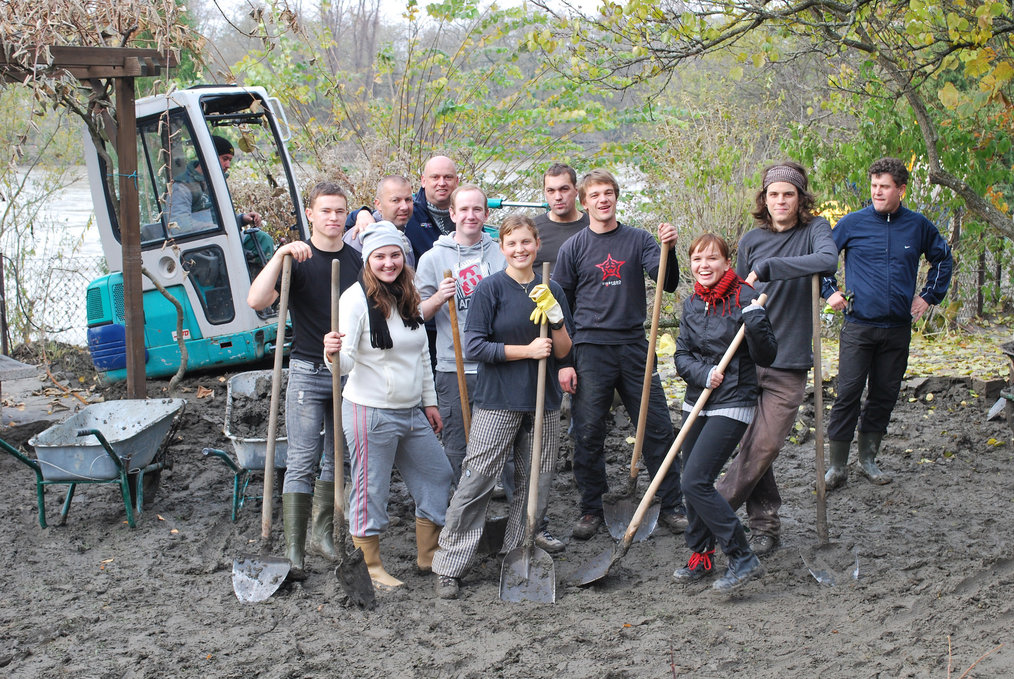 Many of us were fortunate to get our first experiences volunteering overseas during a break between jobs or terms at school. Whether or not you studied abroad or volunteered in another country as a student, the opportunity to spend time overseas doesn't have to end once you enter the workforce.
Thankfully, companies are becoming increasingly conscientious of the well-being of their workforce and offering some really compelling perks to improve employee retention rates -- including paid time off to volunteer abroad. Not only does this make for happy employees, but companies themselves are also finding it beneficial for their bottomline by improving corporate culture, distinguishing their brand, and developing a globally-adept workforce. Research shows strategic employee volunteer programs (EVPs) increase employee loyalty and productivity.
If you're currently in the workforce as a young professional or looking to transition to another company, taking into account a paid volunteer opportunity and other vacation-related perks can help you identify companies that have resonant values, the ones who want to get involved in fighting poverty and climate changing and deploying, encouraging, and actually paying their skilled employees to volunteer around the world.
Here's a list of 15 companies with paid vacation policies that enable employees to start or continue applying their skills as volunteers overseas throughout their professional lives. Some of them are prominent companies you've heard of before, like Microsoft and IBM, while others are smaller companies or start-ups incorporating service into their niche industry.
1. Salesforce
This well-regarded software company founded in 1999 gives employees 7 paid days off per year to volunteer on the project of their choice. Salesforce calls it VTO: Volunteer Time Off, in addition to their regular vacation policy. They say they've seen an 82% participation rate from their 20,000 global employees and even offer a $1,000 grant for employees who complete all 7 days annually, to donate to the non-profit of their choice.
2. Timberland
This year marks the 26th anniversary of the company's Path of Service™ community service program. When it launched in 1992, employees were given 16 paid community service hours a year; it has since increased to 40 paid hours a year. In addition, Timberland offers a sabbatical program that gives employees up to six months' paid leave to "provide transformational capacity building service to nonprofit organizations." Six months to volunteer anywhere? Yes please!
3. Eli Lilly & Company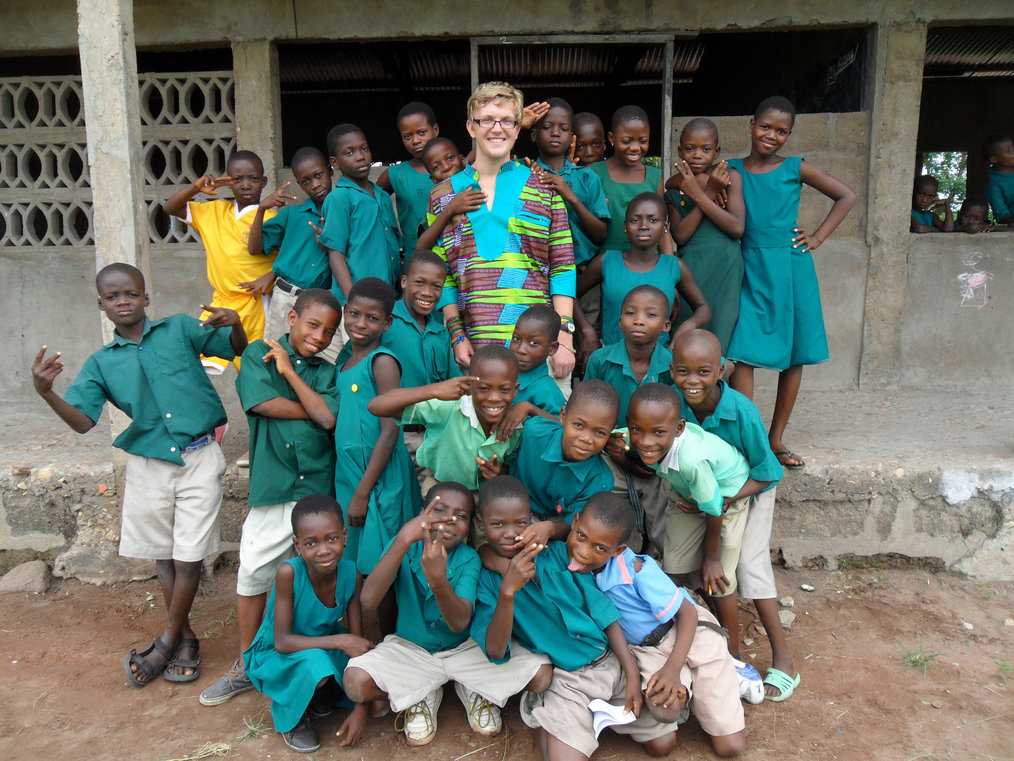 This large pharmaceutical company firmly believes in supporting employee volunteerism. Their Connecting Hearts Abroad program, where employee ambassadors are sent to various countries to volunteer for two weeks, has allowed Lilly employees to contribute over 70,000 hours of service in over a dozen countries since the program's founding in 2011.
And this has benefits for the company, too. "It's important for our cultural IQ. The more we understand about different cultures, the more effective we can be in a global marketplace," says Rob Smith, Eli Lilly's senior director of corporate responsibility. "We aren't going to come up with the next breakthrough innovation by reading another PowerPoint presentation," Smith continues. "We hope it will come from a dialogue one of our employees has when he or she is abroad about health concerns in that country."
4. Flatiron
Since 2009, the California-based construction company Flatiron has partnered with the nonprofit Bridges to Prosperity, which provides footbridges over life-threatening river crossings to rural communities around the world. Flatiron employees have volunteered building footbridges in El Salvador, Nicaragua, Guatemala and Honduras, and the company plans to construct at least a dozen more footbridges around the world over the next five years.
5. PricewaterhouseCoopers
PricewaterhouseCoopers, often just called PwC, is consistently one of Fortune's top 100 companies to work for. They are also a well-known company with a variety of company-sponsored programs that allow employees and even interns to volunteer abroad. One of the best examples is their Project Belize, which sends employees to teach financial literacy at schools in Belize every year. Over 400 people have participated in this program since 2008.
6. Deloitte
Jonathan Copulsky, a principal at Deloitte Consulting, explains that employees are "tremendously passionate about giving back" and the organization has a "long legacy of making an impact." Over the past four years, Deloitte professionals have worked on 1,000+ pro bono projects and have clocked more than 340,000 service hours. The company also conducts service trips, where more than 200 professionals participate in week-long service-related consulting projects for local nonprofits and micro-enterprises both in the US and in developing countries like Guatemala and Nicaragua.
7. Patagonia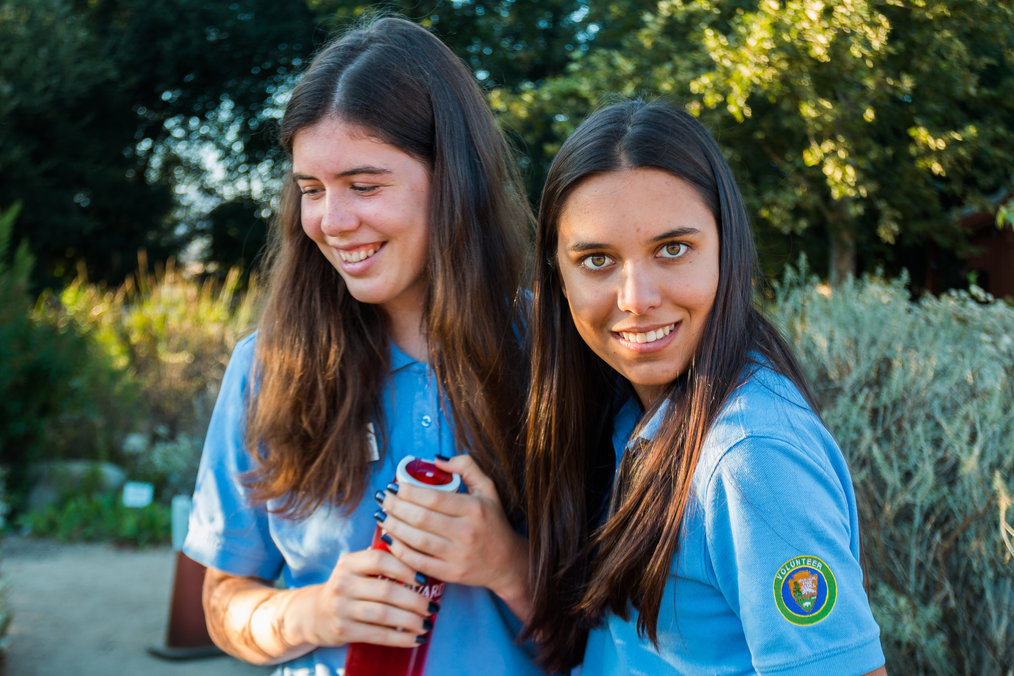 Patagonia is an all-around champion of social and environmental causes and its employee internship program is no exception. Every year, Patagonia pays several dozen employees to complete a one-month internship at environmental non-profits around the world. The company website reads: "Employees from all parts of the company are allowed up to two months away from their regular roles to work for the environmental group of their choice while continuing to earn their paycheck and benefits. This year, 34 individuals, 12 stores, and one department took advantage of this program -- putting in almost 10,000 volunteer hours for 43 organizations." That's what we're talking about!
8. Dow Corning
Silicone company Dow Corning has a flagship Citizen Service Corps that pays employees to travel abroad and do pro bono work. The company believes that the challenges of living abroad and the opportunity to solve dynamic real-world problems gives its employee participants valuable perspective and leadership skills that enhance their development at the company over the long-term.
9. Microsoft
Microsoft's Employee Giving Campaign allows seven employees to take up to four months away to learn from and help non-profits around the world. They also promise to match each hour an employee volunteers with a $25 contribution to that organization, a concept that raised $117 million for more than 20,000 non-profits last year. They also run a program called MySkills4Afrika that helps Microsoft employees volunteer their time and expertise in tech-related projects in universities, schools, small and medium enterprises, and start-ups for 1-2 weeks at a time.
10. Pfizer
Pharmaceutical giant Pfizer runs an international volunteer program called The Global Health Fellows Program that sends employees on assignments overseas with international development organizations with the goal of using their medical or business expertise to address public health concerns globally. Pfizer has partnered with over 40 development organizations in 44 countries and sent 340 employees to contribute more than 340,0000 hours of service.
11. IBM
IBM is one of the oldest companies in America -- and its employee volunteer program has over 100 years of experience that's logged 9 million hours of service by 140,000 employees and retirees. The most attractive program to young professionals with a healthy dose of wanderlust is their Corporate Service Corps that sends approximately 500 employees every year to travel overseas to "work collaboratively with government and community counterparts to understand how to implement socially responsible business practices with measurable results in a global context."
As Stanley Litow, IBM's Vice President of Corporate Citizenship and Corporate Affairs says: "We send out 500 IBMers per year on Corporate Service Corps assignments. What if every company in the Fortune 500 did the same? It would change the view about what corporations can do for society."
12. Credit Suisse
Financial powerhouse Credit Suisse has run their Global Citizens Program (GCP) since 2010, providing the opportunity for employees to support selected organizations in the fields of education and microfinance overseas. The GCP provides opportunities for top-performing employees to tackle in-country assignments and views it as an opportunity for truly mutual learning and development: employees learn about real-world challenges in communities overseas and participating partners receive world class strategy and product development offerings. Additionally, the company offers 4 days of paid volunteer time off every year.
13. Ernst & Young (EY)
Consulting powerhouse Ernst and Young boats the EY Vantage Program, which connects top-performing employees and entrepreneurs across the globe in consulting engagements to accelerate the business growth of the selected organizations at no cost. Since the program's initiation in 2005, EY has sent more than 300 professionals to more than 30 countries and the supported businesses have grown more than 70% annually on average.
14. Novo Nordisk
Danish pharmaceutical company Novo Nordisk makes community engagement a critical part of its values system. In 2014, they debuted a company portal that helps employees find volunteer opportunities and they even have a "Social Awareness Team" that's in charge of organizing service projects. To top that, the company offers employees 10 paid days off per year just to volunteers -- one of the most generous offerings in any industry.
15. Go Overseas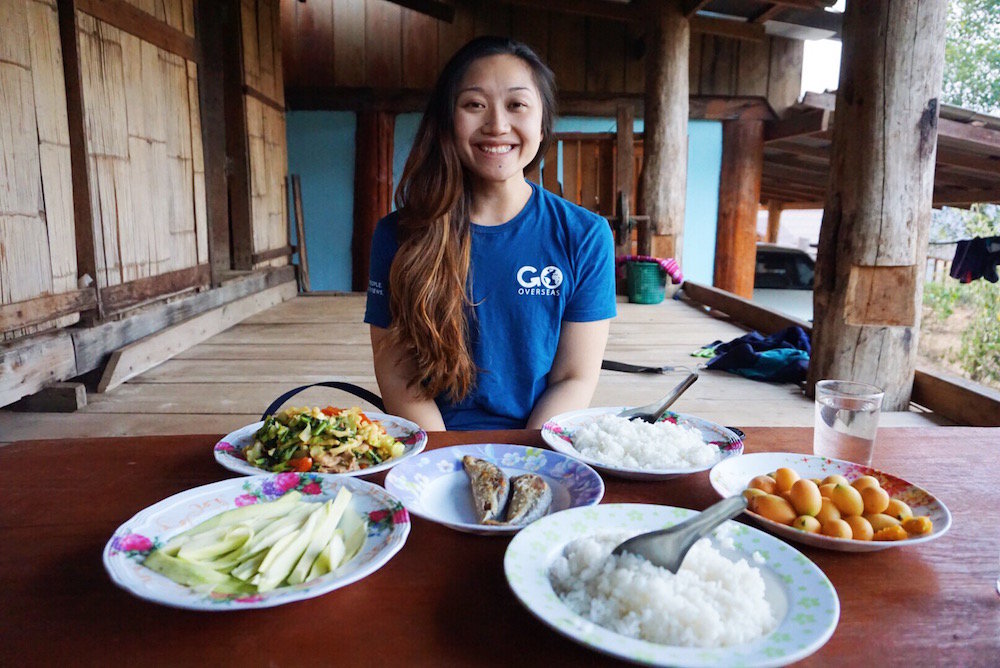 At a travel company dedicated to helping others explore the world, it only makes sense that Go Overseas also offers one of the most innovative employee vacation policies in the industry, something we like to call "paid-paid vacations." That means that in addition to each employee's PTO days off per year (and holidays), they receive an extra 5 days off to take a free trip on a program run by our partners -- including volunteer, adventure, or language-focused programs. We also offer a $1,500 flight allowance to help facilitate our employees traveling anywhere in the world they choose once per year during their time off.
If we claim to be experts in the travel industry, it's only appropriate that we facilitate every single member of the team going on an adventure every year with one of our designated partners. This allows us to assert our expertise with confidence, having eyes and ears on the ground with the very programs we promote. It also means we're leading the way and walking the walk when it comes to inspiring our 600,000+ monthly readers to travel the world!
This article was originally published in July 2012, and was updated in March 2018.