Could Going Abroad Be a Way to Save Money on Grad School and MBAs?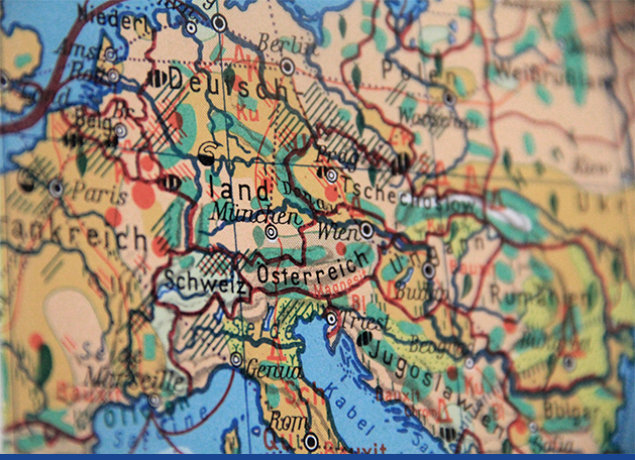 In an increasingly globalized world, international experiences and skills are in higher demand than ever, and the advantages of an international degree are growing as companies continue to compete to hire candidates with international experience. With quality programs on offer at universities from Santiago to Singapore, there's never been a better time to consider an international degree.
However, the perks of doing your MBA or graduate degree abroad might just go beyond checking that "international experience" box on your LinkedIn profile. In fact, going abroad could be a way to save money on graduate school or your MBA program.
How Much Do We Spend on MBAs and Grad School?
Higher education definitely isn't cheap. As of 2013, the average cost of tuition for a two-year MBA program at one of the top 10 business schools in the U.S. was $111,418, according to US News & World Report. However, most students, both graduate students and those enrolled in an MBA program, will spend somewhere between $30,000 - 40,000 USD. Even so, tuition can range from $30,000 - 120,000 -- and that's not even including the opportunity cost of forgoing 1 - 2 years worth of salary by not working.
That price tag is undoubtedly shocking, but at the same time, it's not quite as much as everyone else in the rest of the world pays. For one, many MBA and graduate programs abroad are usually only one year long, which automatically cuts the cost in half.
Secondly, there are quite a number of high-quality MBA and graduate programs abroad that are more affordable in terms of yearly tuition. Yes, elite programs at schools in Europe and some locations in Asia have comparable tuition costs but there are plenty of top-200 programs that will run you far less than $60,000 a year and give you a quality education for a fraction of the cost.
While you can absolutely find out more details about your options by attending an MBA or grad school fair in your area, read on for a preview of MBA and grad school costs around the globe.
Comparing MBA program costs at home and abroad
To really shed some light on this topic, let's take a look at some actual numbers for MBA tuition rates (don't worry, we'll get to the graduate school prices in a minute):
| University | Location | Tuition Per Year (USD) |
| --- | --- | --- |
| INSEAD | France | $77,600 |
| Wharton School | United States | $70,870 |
| Stanford Graduate School of Business | United States | $64,050 |
| Harvard Business School | United States | $61,225 |
| Melbourne Business School | Australia | $59,400 |
| London Business School | England | $52,450 |
| National University of Singapore | Singapore | $43,900 |
| Rotman School of Management in Toronto | Canada | $37,800 |
| EGADE Business School | Mexico | $23,000 |
| University of Cape Town | South Africa | $22,900 |
The annual cost of tuition for a first-year MBA student starting at the Stanford Graduate School of Business – one of the country's top-ranked MBA programs – in 2015 was $64,050 while a student in Harvard Business School's class of 2017 pays $61,225 a year in tuition alone.
A first-year MBA student at the Wharton School, another of the top business programs in the U.S., pays $70,870 a year in tuition and fees, and other schools in the top 20, including the business schools at the University of Chicago, Northwestern University, and MIT, have similar price tags.
Tuition fees are comparatively a bit lower across the border: At the Rotman School of Management in Toronto, Canada's top-ranked MBA program according to the QS Global 200 MBA rankings, international MBA students pay about $37,800 USD for their first year of tuition.
On the other side of the globe, Australia's top-ranked Melbourne Business School costs full-time MBA students about $59,400 USD for their first and only year of studies.
By far the most affordable programs are found outside of the U.S. or Europe. Annual tuition for the MBA program at the National University of Singapore, the #2 program on the QS Asia rankings, costs about $43,900 USD.
An MBA at the top-ranked Graduate School of Business at the University of Cape Town in South Africa costs $22,900 USD for its one-year MBA program.
The MBA program at Mexico's highly-regarded EGADE Business School (which offers many courses in English) costs students just under $23,000 USD total, a fraction of the cost of most of its U.S. or European counterparts.
Of course, we don't want to imply that all universities abroad are less expensive than American ones. Tuition for an MBA at the London Business School, which holds the number 1 spot for QS rankings for European MBA programs, totals about $104,900 USD for the two-year program. That's still cheaper than Stanford or Harvard, but the high cost of living in London could level out the minimal savings.
Annual tuition at France's INSEAD (which also has a campus in Singapore), is second on the European rankings and costs about $77,600 USD for the 10-month program.
Comparing graduate program costs at home and abroad
More interested in a graduate program? Take a look at this preview of several American and international graduate program tuition costs below.
| University | Location | Tuition Per Year (USD) |
| --- | --- | --- |
| University of Chicago | United States | $44,000 - 46,000 |
| Boston University | United States | $40,000 - 42,000 |
| Imperial College London | England | $40,000 - 42,000 |
| The University of Auckland | New Zealand | $26,000 - 28,000 |
| University of Wisconsin | United States | $24,000 - 26,000 |
| University of Edinburgh | Scotland | $22,000 - 24,000 |
| National University of Singapore | Singapore | $20,000 - 22,000 |
| McGill University | Canada | $12,000 - 14,000 |
| Nanyang Technological University | Singapore | $10,000 - 12,000 |
| All Universities in Sweden | Sweden | $10,574 - 16,448 |
| University of Cape Town | South Africa | $6,000 - 8,000 |
MBA and graduate programs are different in a lot of ways, including cost. As such, we wanted to take a look at the tuition for several global and American graduate programs to give those of you interested in graduate school an idea of how much you could save / spend depending on whether or not you stay at home or go overseas for your program.
Tuition in the United States is often mind-bogglingly high. For example, a graduate program at the University of Chicago in the United States would cost $44,000 - 46,000 USD. Similarly, the average tuition for a graduate program at Boston University is $40,000 - 42,000. Of course, several other universities, like the University of Wisconsin, charge students a more reasonable $24,000 - 26,000 per year in tuition.
If you head over to England, a year of graduate studies at top-ranked university, the Imperial College London, would cost about $40,000 - 42,000 USD per year in tuition. The cost initially looks very similar to most U.S. universities, however, since most programs last one year instead of two you'd end up spending a total of $40,000 - 42,000 USD instead of a total of $88,000 - 92,000 USD.
Prices drop elsewhere. Head a little further north of England to Scotland and you'd be looking at $22,000 - 24,000 USD at the University of Edinburgh. In Canada, the fee for a graduate course for international students at McGill University, ranked #24 in the world, would run $12,000 - 14,000 USD.
In Sweden, where a large number of graduate programs are conducted in English, the average tuition for a foreign student at all of their universities ranges from $10,574 - 16,448 USD (80,000 - 140,000 SEK) per year.
Your options don't stop with Europe, however. The University of Cape Town charges $6,000 - 8,000 USD in tuition fees. Nanyang Technological University in Singapore, ranked #13 in the world, costs $10,000 - 12,000 while the National University of Singapore, ranked #12, costs around $20,000 - 22,000. In New Zealand, a program at the well ranked University of Auckland runs from $26,000 - 28,000.
One year instead of two?
As we mentioned in the intro, a big difference between American graduate programs and those abroad is that American programs almost always tend to be two years long, where a large majority of graduate programs abroad are only one year long. By that logic, even if the tuition is the same for a school in London versus one back home, you're cutting your costs in half by only paying for one, instead of two, years worth of tuition.
Cost of living
In addition to the cost of tuition, make sure you take the local cost of living into account. Yes, some international cities (like London or Paris) are more expensive than many U.S. cities, but others (like Cape Town or Shanghai) are a fraction of the cost.
Ability to work while in school
A secondary consideration is as a realistic analysis of your ability to make money or not while you're studying. A number of countries (including those in Europe) will allow foreign students to work part-time on a student visa, and the market for remote work has expanded tremendously over the past decade, thereby allowing workers to work for an American company abroad.
It takes a fair amount of networking and savvy to score a remote or part-time job abroad, so it won't be an option for everyone, but try and take this into account when calculating your overall opportunity costs.
Scholarships and financial aid for students
Lastly, take into account your ability to apply for scholarships and financial aid. Just as in the U.S., universities abroad will often have scholarships specifically for foreign students that you may qualify for (some specifically exclude Americans, though, since they aim to help students from developing nations), or you could apply a scholarship for studying abroad to your full degree.
Tuition isn't the full financial picture, so take every element into consideration when calculating whether or not going overseas for your graduate degree could save you some major money.
Talking to someone about your financial options
While you can glean most of the basic data, like the length of a program, ability to work in school, and scholarships / financial aid on an institution's website, getting in touch with a representative will give you an even clearer idea of what attending that school will be like.
Though fun, flying around the world to visit all your prospective schools isn't exactly realistic (especially if you're already trying to cut down on costs). However, there is one easy solution. Let the representatives come to you and meet school representatives at MBA school fair or grad school fair. QS, a company that organizes such events, regularly hosts events in major cities throughout the U.S., Canada, and abroad.
Non-Financial Values and Costs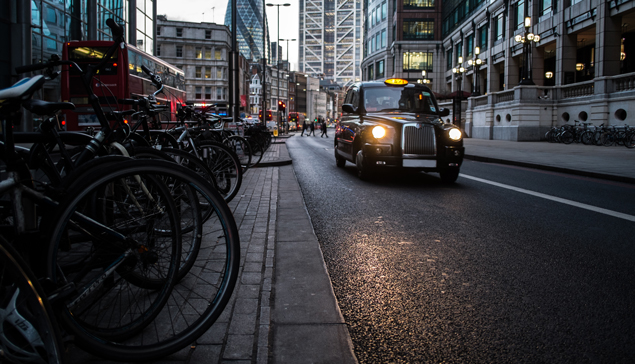 Money may seem like it does all the talking, and it's certainly a major factor when you're making big decisions about whether – and where, and how – to invest in an MBA or graduate degree. Going to graduate or business school isn't entirely about finances, though, so don't overlook these other factors when making your choices about where to apply and attend school.
Language
A big reason why people choose to study abroad is to improve their skills in another language, and graduate study is no different. Spending a year or two studying in a foreign country will do wonders for your language ability, especially if you have the opportunity to take additional language courses while there.
Finishing your course of study with not only a graduate degree but also the ability to add another language to your resume, will put you well ahead of the pack when it comes to qualifying for competitive international jobs.
Cultural competency
There may not be an "intangibles" section on your resume or LinkedIn page, but it's well understood among many hiring managers that international experience helps candidates gain all kinds of important abilities that can't necessarily be quantified, like flexibility, creative thinking, communications skills, open-mindedness, and patience, to name just a few.
You may not notice it at the time, but studying and living within a different cultural environment – especially if you're using another language on a daily basis – will help you grow in a number of ways, both personally and professionally, that you might never experience if you stayed in your home country.
Networking in an international setting
The magic word when it comes to getting jobs, access to networking is one of the most crucial advantages of attending an MBA or graduate program. You're not just benefiting from what you learn in the classroom and on campus, but you're also expected to make the most of the program's professional and alumni network.
Therefore, if your next major life goal involves international business consulting or working abroad, getting your degree overseas may best position you to tap into that network. That alone could be more of a non-financial value than tuition prices.
Name recognition
There's no denying the power of a good name, especially when it comes to business, management, and other graduate programs. Though brand-name programs aren't necessarily synonymous with quality, the truth is that the name of a school can make a big difference as far as job connections and applications are concerned. It may not be fair, but the reality is that the top U.S. and European programs still have the most international name recognition and clout around the world.
While one of the top programs in Asia or the Middle East might have a lot of weight in that particular region, you may have a harder time getting recognition for your degree on the other side of the world.
Why You Should Consider MBA and Graduate Degrees Abroad
There's no one-size-fits-all when it comes to finding the MBA or graduate program that's right for you. The perfect program will depend on a number of individual factors, including your career goals, current skill set, and financial situation, among others. It's easy to get blinders during the application process, and only apply to the top 10 name-brand schools, but don't rule out international options immediately -- your ideal program might be waiting for you, just a few extra time zones away.