Study Abroad
The 6 Best Day & Weekend Trips While Studying Abroad in Berlin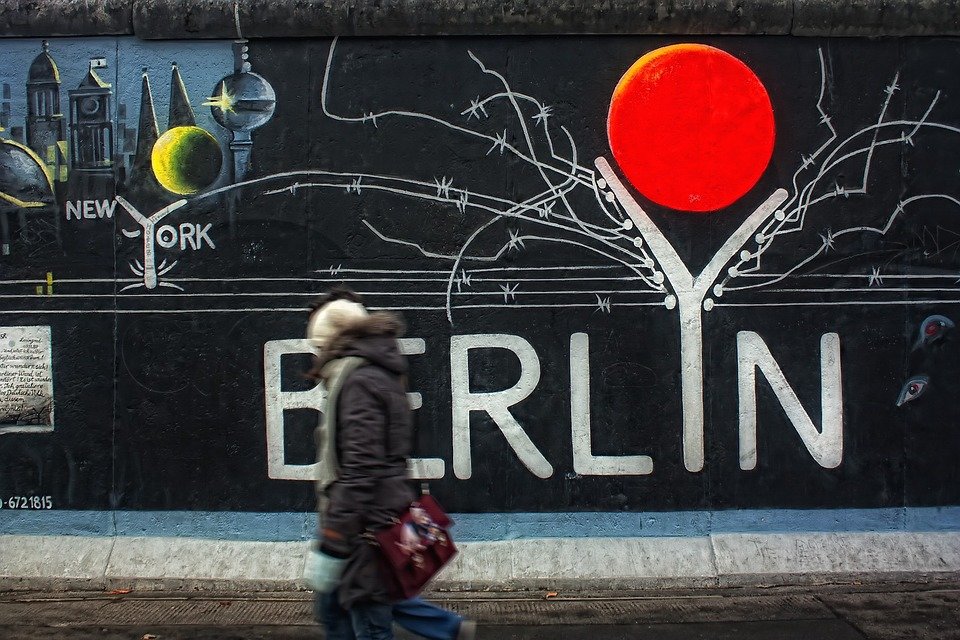 Berlin, Germany's capital city, absolutely pulsates with life, home to both some of Europe's most vibrant nightlife and most ominous history. Sitting at the crossroads of the East and the West, the city is known for its dark war history.
In recent years the story of Berlin has changed and as Germany serves as Europe's largest economy, its capital is the center for a multitude of global industries. Because of this, the city has attracted young people from across Europe and the world, making it a top choice for students looking to study abroad.
You would be hard-pressed to leave a visit to Berlin feeling anything other than utter fascination. Berlin is an attractive city and museums, parks, outdoor cafes and energetic clubs hang around every corner. With so much action, Berlin can be a place that is tough to leave.
Sometimes you just need a weekend escape -- and really, if you are spending a length of time living or studying abroad in Berlin, it would be a shame not to pry yourself away from this magnificent city at least enough to see some of the other must-see sites within arms reach. Here are some of the top day and weekend trips from Berlin.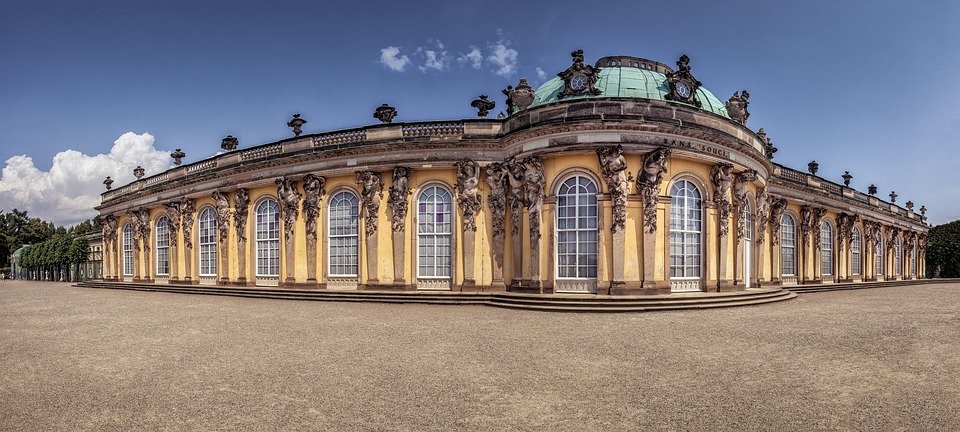 Potsdam
Best Time to Visit: Fall or Spring
How to Get There: Regional Express Train
Only an hour from the center of Berlin, the fairytale town of Potsdam makes for an easy (and enjoyable) day trip. Whereas much of Berlin was destroyed during multiple wars, the buildings of Potsdam are largely preserved, making a visit feel like a step into the past.
In Potsdam you'll find charm and royal palaces galore in Sanssouci Palace and Park, a complex that is home to several royal palaces. The largest palace in the park is Neuss Palais, an old palace that was originally commissioned by Frederick the Great, but not completed until much later, following the completion of the Seven Years' War.
The central feature of the park is Schloss Sanssouci, the summer residence of Frederick the Great, which some say rivals Versailles. Another highlight includes the Chinese House, a unique garden pavilion influenced by 17th-century Chinese architecture.
You can bank on spending several hours exploring Sanssouci Palace and Park as the sights are quite spread out and vast. Be sure to wear a good pair of walking shoes as well! There's a collection of shops and restaurants in town as well, making a visit to Potsdam a full-day experience.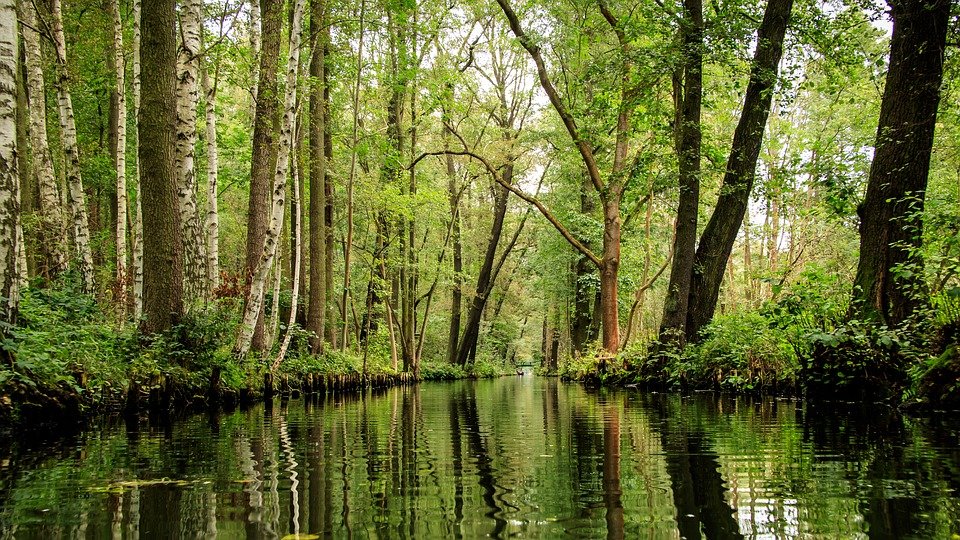 Spreewald
Best Time to Visit: Spring semester or any time in Summer
How to Get There: Regional Express Train
As one of the largest cities in Europe, Berlin can start to feel like an urban jungle after enough time in the city. Germans know the power of an escape into nature, and that's why we also recommend you visit Spreewald. This picturesque escape is just 100 kilometers southwest of Berlin, meaning you can easily visit for a long day trip or a relaxing weekend.
A UNESCO World Heritage site, the Spreewald Biosphere Reserve offers visitors access to unique landscapes that are well protected. The reserve is filled with rolling hills, marshy wetlands and flowing rivers, some which date back to the Ice Age. More than 5,000 species call the reserve home and if you venture for a hike – or explore via canoe – you may just spot a fire-bellied toad, sea eagle or otter.
After you complete your outdoor adventures, for the ultimate relaxation head to the Spreewald Thermal Baths, a collection of eight saltwater pools and a white water canal. The healing properties of these waters are said to help with a variety of ailments including back pain, acne, and respiratory problems. After a dip here you'll be ready to return to Berlin renewed.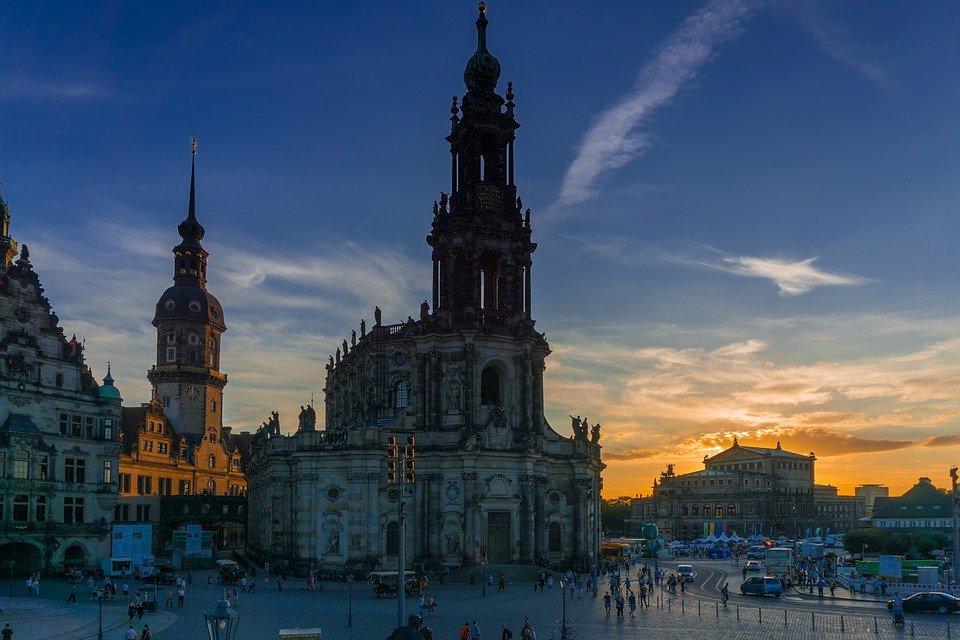 Dresden
Best Time to Visit: Winter or Spring
How to Get There: Train
While living in Berlin you'll likely be immersed in World War II history as you wander the streets where historical events took place both before and after the war. To further your learning on this chapter of history, you'll want to spend a weekend in the nearby city of Dresden.
Allied bombings in the year 1945 destroyed nearly all of Dresden's city center. Many walking tour companies in the city will recount the bombings and the end of World War II in a way that feels so real as you walk the streets where the actual destruction occurred that you won't ever be able to read a history book in the same way.
The city has also regrown and has a modern energy and culture galore. With plenty of museums, restaurants and nightlife, a weekend here reveals a different side of Eastern Germany.
Not all of history was destroyed. Thankfully, several royal buildings nearby escaped the destruction including those in Elbe Valley and the Moritzburg Castle. Nature also abounds at the doorstep of Dresden with the National Park of Saxon Switzerland and the Ore Mountains within reach.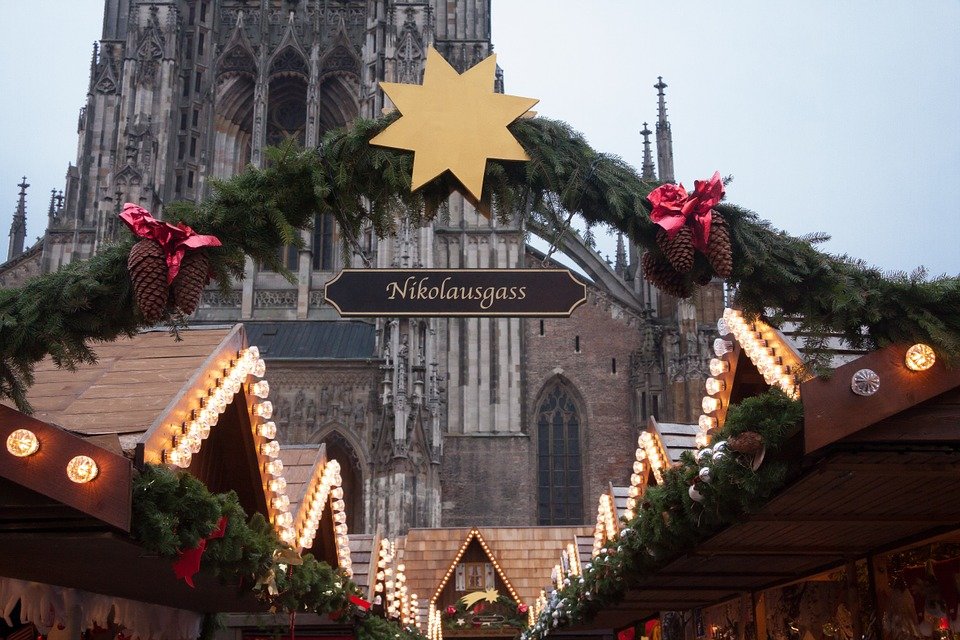 Rothenburg ob der Tauber
Best Time to Visit: During the Fall semester or Christmas-season
How to get There: Take the S Train, transferring in Nuremburg
There are no direct trains from Berlin to Rothenburg ob der Tauber, so you'll need to transfer elsewhere in Germany to complete your journey here, but trust us when we say this extra step is worth it! Rothenburg ob der Tauber is as charming as it gets in this region of Europe, and often acclaimed as one of Germany's best small towns to visit.
The town is located in Germany's Bavaria region, known for its romantic architecture, sprawling river and flowing beer. The medieval town of Rothenburg ob der Tauber is extremely well-preserved, making a stroll through the quaint streets feel like all your childhood royal fantasies have come to life.
The more than 500-year-old St. Jakob's Church is magnificent and the Medieval Crime and Punishment haunts. In addition to these great attractions, the town is also known for its splendid Christmas markets, which enchant visitors with local crafts, gifts galore and spiced drinks sure to keep you warm on a winter's night. There's even a Christmas Museum in town that documents this tradition!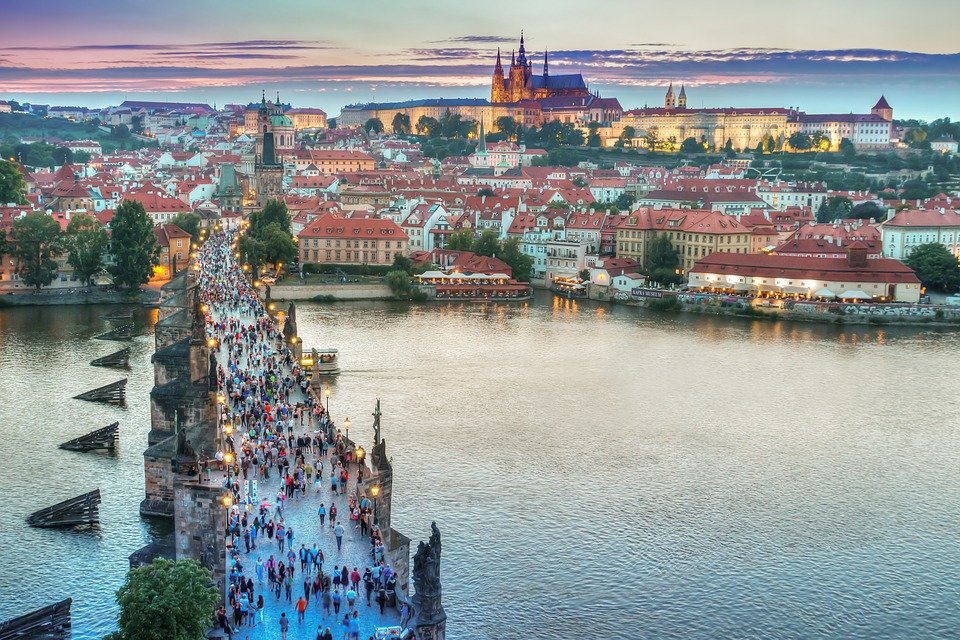 Prague
Best Time to Visit: Anytime (seriously Prague is magical even in winter!)
How to Get There: Airplane or Train
The Czechs drink more beer than any other nationality in the world. If that isn't reason enough for you to spend a weekend exploring Germany's neighboring country of the Czech Republic, then hopefully the reputation of Prague's beauty is.
Prague is the capital of the Czech Republic and highly unique because, unlike the majority of its fellow capital cities in this portion of Europe, it remained largely undestroyed after World War II. Because of this, visitors can enjoy the delightful sight of glistening orange rooftops leading all the way down to the Danube River.
The central starting point for any visit to Prague is Old Town Square, a place of great historical importance with its many churches and the Prague Astronomical Clock, the oldest of its kind in the world. The square is also where you'll find the entrance to several important museums as well as street vendors who sell classic Czech dishes and drinks.
Round out your weekend in Prague by strolling over the Charles Bridge, wandering the historic Jewish Quarter and setting foot in the opulent Prague Castle. There are hostels and nightlife galore in Prague as well, so you're bound to connect with other international visitors and pick their brains for tips. And of course – don't leave without sampling some Czech beer!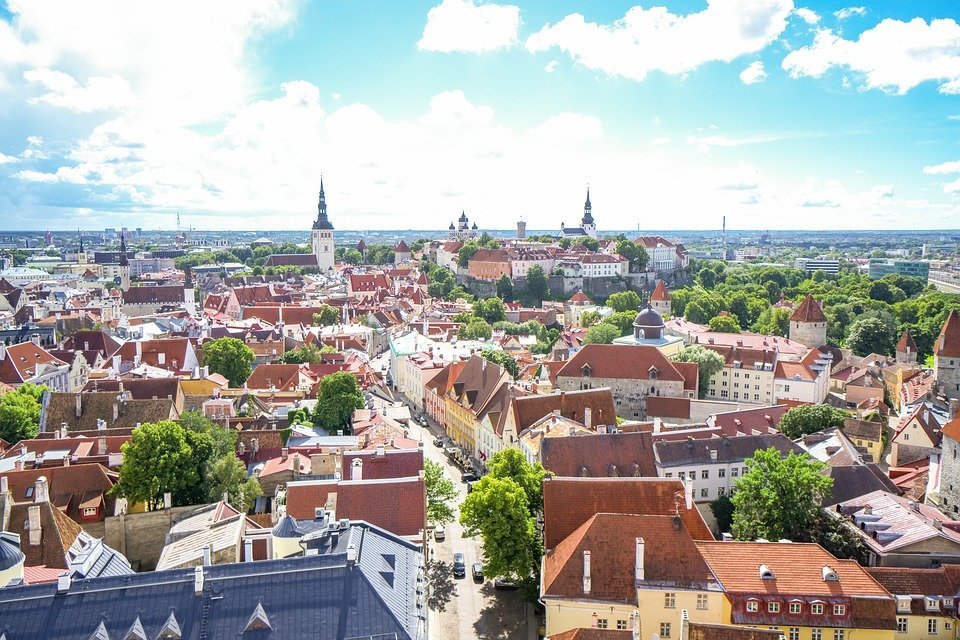 Tallinn
Best Time to Visit: Early Fall or Late Spring
How to Get There: Airplane
Berlin is in the Eastern corner of Germany, and its unique location makes it a great gateway to places in Europe that may not be on your bucket list or you may not even have heard of. This is the beauty of studying abroad – your knowledge of the world and geography is bound to expand at a rapid rate! Take advantage of low cost airfares and visit Tallinn, the capital city of Estonia.
Located on the Baltic Sea, Tallinn, like many other cities in Europe, has a well-preserved Old Town that tells the story of this fascinating country throughout the ages with its unique architecture, shops, and museums. The jewel-toned Kadriog Palace, once a baroque palace, now houses a robust collection of art. Toompea Castle, once home to kings, is now home to the country's parliament.
Tallinn has also made headlines in recent years with its unique (and mouth watering) cuisine, a fusion of flavors from the Baltics. It's also been hailed as an up and coming destination for design and innovation. Just walking the streets and seeing the unique shops, restaurants, and bars will give you a feel for this. There are a multitude of great hostel options in Tallinn as well, guaranteeing that a visit to Tallinn will be a social one as you connect with travelers from around the world.