Study Abroad
Deciding How Long to Study Abroad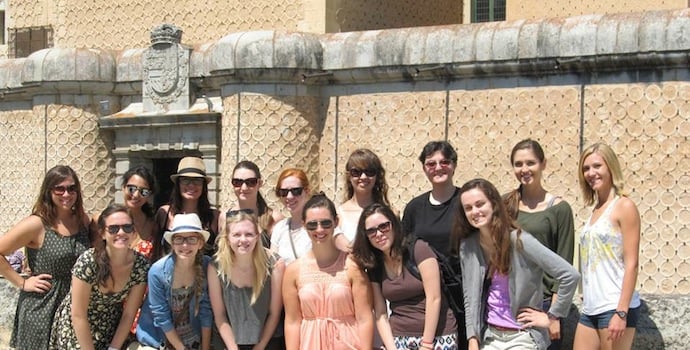 Congratulations on making the decision to study abroad! The time you spend living in another country and immersed in a different culture will be a rewarding, enriching, and eye-opening experience. Right now you may be feeling overwhelmed with all the decisions you'll have to make before you can finally submit an application and go abroad: Where should I study? What classes should I take? One of the most important questions you need to ask yourself is, "For how long should I go abroad?"
While there are a variety of program lengths, they tend to fall into three distinct categories: summer or short-term, semester, and year-long programs. Each has its own benefits and drawbacks - keep reading for more information about each type of program!
1. Costs
It's no secret that program duration has a direct relationship with cost. The more months you spend abroad, the more personal expenses you'll have to cover such as food, activities, and housing. It's also important to note that summers, while cheaper overall than going abroad for a semester or year, are not as cheap as you might expect. Summer is a peak travel time for a lot of destinations and so flights, housing, and attractions will be more expensive than during off-peak travel times. When deciding how long to go abroad for, make sure to research the costs of different programs so that you can choose an experience that will fit your budget.
2. Housing
Although specific housing options will vary by provider, they're usually the same regardless of program duration: apartments, student housing (dorms or residencies), or homestays. You may or may not live with other international students or locals, depending on your program. If you choose to study abroad during the school year, you'll have the awesome opportunity to live in a dormitory at a local university with students from the host country - this is a great way to learn about the culture and practice your language skills!
3. Immersion
The longer you spend abroad, the more your foreign language and cross-cultural skills will develop. Summer programs are very fast-paced, you will be more like a tourist. You'll have time to attend class, make friends in your program, and see the main sights. Semester-long programs allow you to make friends outside of your program, live like a local, and practice your new language more fully. Year-long programs provide the best opportunity for full cultural immersion: you'll greatly improve on your foreign language skills, forge lasting friendships with natives, and explore your new host country.
4. Academics
When you study abroad during the summer, you will not interrupt your schedule of classes during the normal school year. This is great if you have a rigid major that does not allow a lot of flexibility, such as nursing. Participating in a short-term program will also allow you to maintain your commitments at your home university, such as leadership positions or on-campus jobs. If you choose to go for a full year you may risk falling behind in academics. Although it depends on your major and the courses you are able to take abroad you may end up having to delay your graduation. A semester-long program is a happy medium - you'll only need to find 3-5 classes that will transfer back.
5. Experience
The length of your program will also shape your experience and the activities available to you. Since summer terms are so short, you'll most likely only have time to attend classes and travel on occasional weekends or after the end of your program. A semester allows for longer opportunities to join campus organizations and get involved with student life. Spending a year abroad opens up even greater opportunities, as you'll have more time to focus on areas outside of school such as interning, volunteering, or working at a part-time job.
6. Traveling
The longer you are abroad, the more opportunities you'll have to travel. A year abroad means way more weekends for potential travel and more major holiday breaks, so you'll have plenty of time to visit friends in other countries. Keep in mind that you probably won't be traveling every weekend - the costs will certainly add up, and you'll want plenty of time to enjoy your host city, too. If you go abroad in the summer, you'll likely have at least a couple of weeks free before your program starts or after it ends. This is a great way to explore the country more or travel in the region.
When making your final decision, there are a number of factors you'll need to consider - major requirements, finances, your personal goals, and how much time you're willing to be away from home are only a few. Each type of program has both pros and cons. Summer programs allow you to keep commitments during the academic year, but you won't get the full immersion experience. Semesters allow more opportunities to explore the local culture and take courses you normally don't have at your home university, but even this option may feel too short.
While year-long programs provide the best immersive experience, they can be costly and may interfere with your academic schedule. When making your decision, remember this: regardless of how long you go abroad, living in a foreign country will give you the same long-term benefits! You'll grow immensely and become more open-minded, independent, self-reliant, and culturally sensitive.
Photo Credits: API study abroad.