20 Famous African Americans Who Studied Abroad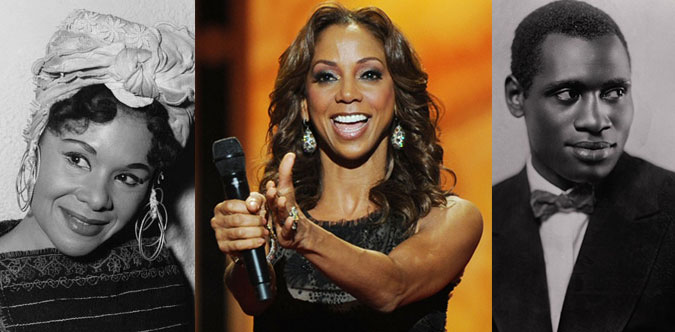 Originally published on February 12th, 2012
Every year from February 1 - March 1, the United States and Canada partake in a month long celebration honoring the history and many contributions of Africans Americans. For 2015, the theme for Black History Month is "A Century of Black Life, History, and Culture" (from ASALH).
This theme celebrates the transformation of African American culture and it's centrality in the past century of American history. What better time is there for Go Overseas to recognize the number of awesome African Americans who studied abroad this past century?!!
Read on to find more info on some of the most hardworking and inspiring African American leaders of our time.
1. Alice Malsenior Walker (1944 - )
Author of The Color Purple, Alice studied abroad in Kenya and Uganda through Experiment in International Living. She is a well-known American author, poet, and activist whose work focuses on racial equality.
2. Marian Wright Edelman (1939 - )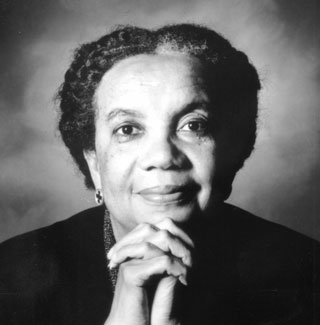 Marian Wright Edelman is an American activist for the rights of children and the president and founder of the Children's Defense Fund. Marian studied abroad in 1958-59 in both France and Switzerland after she received the Merrill Scholarship.
3. James Meredith (1933 - )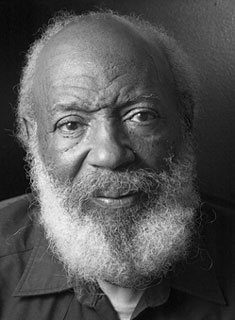 James Meredith, U.S. civil rights activist and the first African-American student admitted to the University of Mississippi; once he graduated, he enrolled in a program at the University of Ibadan in Nigeria to further study political science.
4. Sister Souljah (1964 - )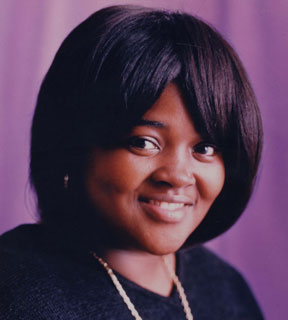 Sister Souljah is an American hip hop-generation author, activist, recording artist, and film producer, made famous during the Clinton-era. While studying at Cornell, she studied abroad at the University of Salamanca in Spain for a semester.
5. Katherine Dunham (1909 - 2006)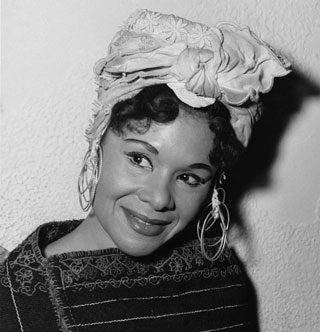 Katherine Dunham wore many hats. She was a dancer, choreographer, and company director, as well as an author, educator, and social activist. While studying at the University of Chicago, she was awarded a travel fellowship that financed a study abroad trip to the Caribbean.
6. Myron Rolle (1986 - )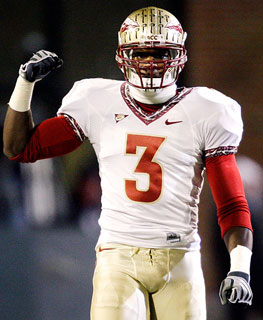 Myron Rolle is a Bahamian-American former football safety who played for the Tennessee Titans. While playing football in college at Florida State, he was named a Rhodes Scholar and afforded the opportunity to study medical anthropology in Oxford, England in 2009 - 2010.
7. Shirley Chisholm (1924 - 2005)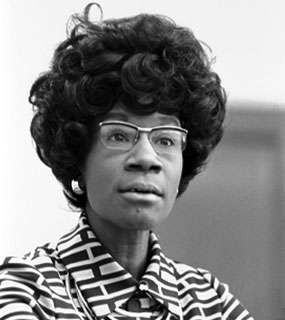 Shirley Chisholm was the first African-American woman elected to Congress. She's also the youngest study abroad'er of the batch: at age three, she moved to Barbados to live with her grandmother and attend private school.
8. Barbara Chase-Riboud (1939 - )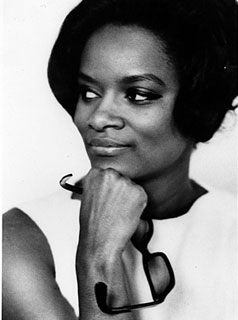 />
Barbara Chase-Riboud is a world famous visual artist and multiple award-winning poet. She studied for a year in Italy at the American Academy in Rome after applying for and receiving the John Hay Whitney fellowship.
9. Henry Louis Gates, Jr. (1950 - )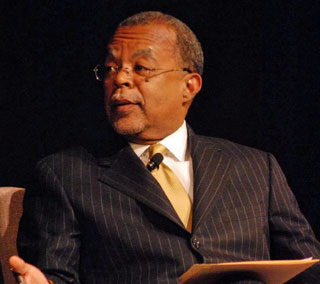 Henry Louis Gates, Jr. is an American literary critic, educator, scholar, and writer. Most notably, he was the first African American to receive the Andrew W. Mellon Foundation Fellowship, which allowed him to pursue his PhD in English literature abroad at Cambridge. He is currently the Alphonse Fletcher University Professor and Director of the Hutchins Center for African and African American Research at Harvard University, author of several books, and the writer and producer of the PBS series The African Americans: Many Rivers to Cross.
10. Augusta Savage (1892 - 1962)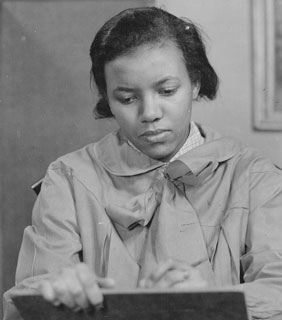 Born in Green Cove Springs, Florida, Augusta Savage became an important figure during the Harlem Renaissance. She's best known for her sculpting and her life's work on promoting equal rights for African Americans in the arts. In 1929, Savage studied sculpting at the Académie de la Grande Chaumière in Paris, France.
11. Palmer C. Hayden (1890 - 1973)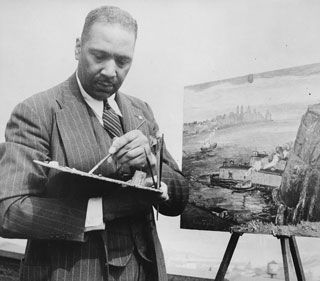 Virginian born Palmer C. Hayden was an American painter whose artworks focused on depicting the African American way of life. He couldn't get enough of France: Palmer studied art history in Paris for nearly 5 years!
12. Russell Hornsby (1974 - )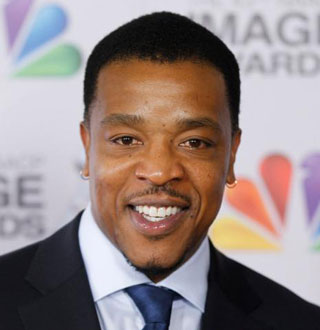 Probably best known for his role as Hank Griffin on the NBC series Grimm, Russell Hornsby is an American theater, television, and film actor. As a study-abroader, he continued his post-graduate studies at Oxford's British Academy of Dramatic Arts in the U.K. He also rocks because he was born in Oakland, California!
13. Aaron Douglas (1898 - 1979)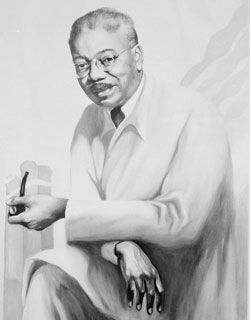 African-American painter Aaron Douglas studied abroad in Paris at the Academie Scandinave in the 1930's after he graduated from the University of Nebraska-Lincoln in 1922. He's most well known for his major contributions to the Harlem Renaissance and his painting techniques often echo his studies in France.
14. Paul Leroy Robeson (1898 - 1976)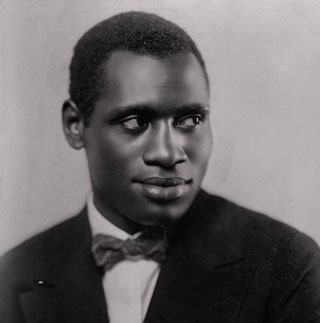 Paul Leroy Robeson was an American singer and actor who became an active player in the Civil Rights Movement. While in college, he played football and was involved in theater -- leading him to study abroad in England in the 1920s.
15. James W. Compton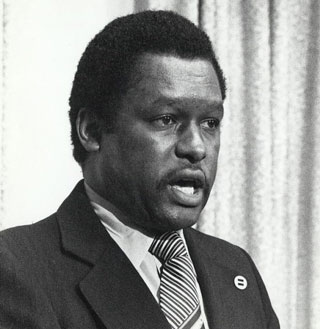 James W. Compton was both the president and CEO of the Chicago Urban League for nearly 30 years! His studies led him to study abroad in Russia on a US-Soviet cultural exchange program in the 1950s. He also studied in Grenoble.
16. Ralph Bunche (1903 - 1971)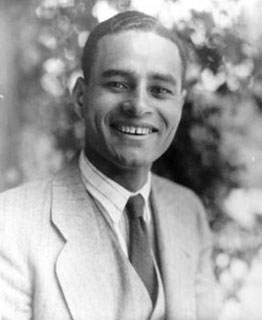 Ralph Bunche was a political scientist, academic, and diplomat -- as well as the first African American to receive the Nobel Peace Prize for his mediation in Palestine. His academic career led him to study abroad in both London, England and Cape Town, South Africa, where he conducted postdoctoral research.
17. Tracie Nicole Thoms (1975 - )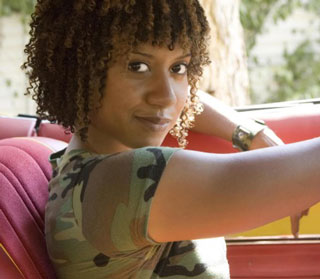 Tracie Nicole Thoms is an American television, film, and stage actress. You may recognize her from both Rent and the Devil Wears Prada. Like Russell Hornsby, Tracie spent time studying at Oxford's British Academy of Dramatic Arts in England.
18. Toni Cade Bambara (1939 - 1995)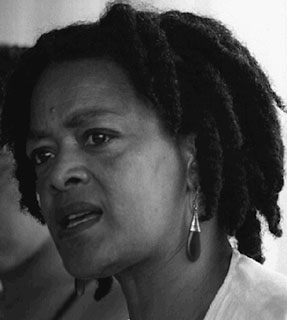 Toni Cade Bambara was an author, documentary film-maker, social activist, and a college professor. (What didn't this gal do?!) She studied not only in Florence, Italy but also studied mime in Paris, France while in university.
19. Rita Frances Dove (1952 - )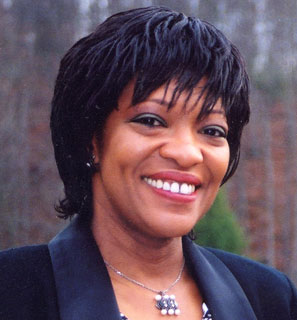 Rita Frances Dove was the first African American to serve as Poet Laureate Consultant in Poetry to the Library of Congress. Early on, she received a Fulbright Scholarship and pursued studies in Tubingen, Germany.
20. Holly Robinson Peete (1964 - )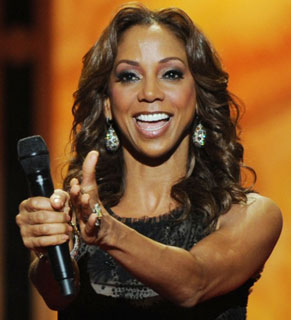 Holly Elizabeth Robinson Peete is an American actress, TV host, and singer. Among her many roles, I was excited she was on Hangin' with Mr. Cooper (though you may also recognize her from the TV shows 21 Jump Street or For Your Love). Holly studied for a semester at the Cours de Civilisation Francaise de la Sorbonne in Paris, France before graduating in 1986.
These famous African Americans have made a difference not only on US soil, but also abroad! We're sure feeling inspired by all the folks who have studied abroad over the years. If we're not the only ones, check out ways that you can study abroad too!
Scholarships for Africans Americans to Study Abroad
Source: Sarah McNitt's awesome tumblr dedicated to Famous People Who Have Studied Abroad