Study Abroad
10 Must-Try Foods & Drinks When Studying Abroad in France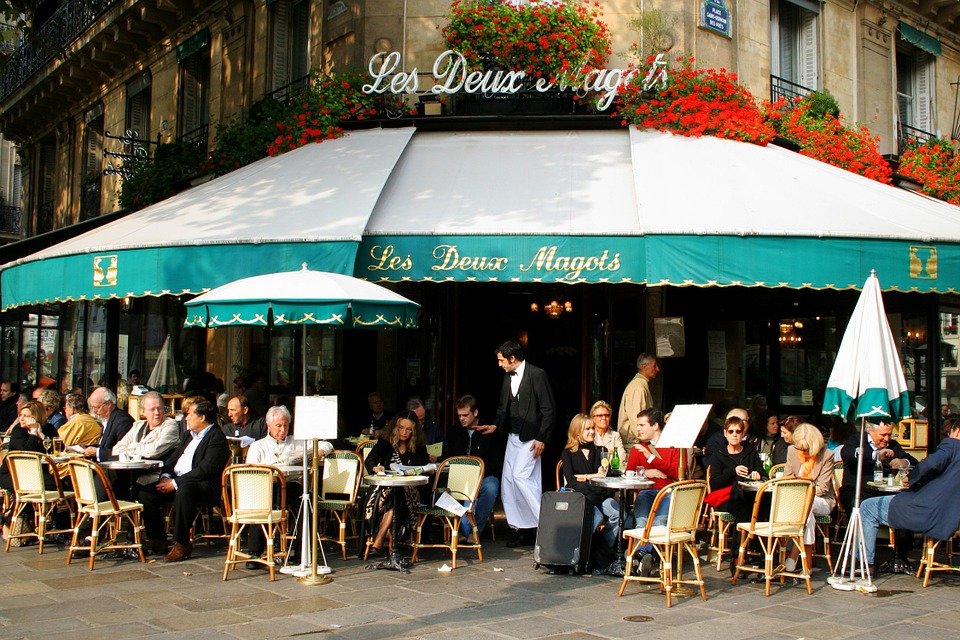 It's no surprise that French cuisine is one of the most famous in the world. Instead of "live well," the French say "eat well" (mangez bien). Enjoying one's food, especially in the company of friends and loved ones, is instrumental to the culture. Studying abroad in France will open your eyes not only to a different academic system, it will also expose you to a world of new and exciting foods.
While France isn't a huge country, each region has a wide variety of dishes. Whether your studies take you to Paris' winding streets full of street vendors, or transport you to Nice (famous for its beaches and dry rosé), I can't wait for you to discover each dish, dessert, and drink in your area. Without further adieu, here are 10 must-try foods and drinks when studying in France:
Galettes
Crêpes are one of the most popular foods in France. This flat pancake originated in the northwestern region of Brittany, and crêpes made with buckwheat are called galettes. Galettes are a great snack between classes, or when you need a lunch on the go.
Galettes are filled with savory goodies like ham, goat cheese, or sausage. A perfect drink to wash these down with? Breton cider. This applaudable beverage has up to 6% alcohol and may contain over 15 varieties of apple!
Fondue Savoyarde
When you think of fondue, you normally think of Switzerland, right? Well, the French have Fondue Savoyarde. Students studying in the unfairly overlooked city of Grenoble are close to the Savoie region and have access to the French Alps and trendy ski resorts.
Dip your bread into this communal pot, in which bubbles melted cheese made with white wine and garlic. According to Savoie lore, if your bread cube slips off the fork into this rich, cheesy fondue, you must buy the next drink.
Kir Royale
Normally served in a flute glass, Kir Royale is a cocktail with crème de cassis (a blackcurrant liqueur) topped with champagne (instead of the white wine used in traditional Kir). Try this berry flavored apéritif with a creamy cheese like Camembert (named after the town in Normandy).
Escargot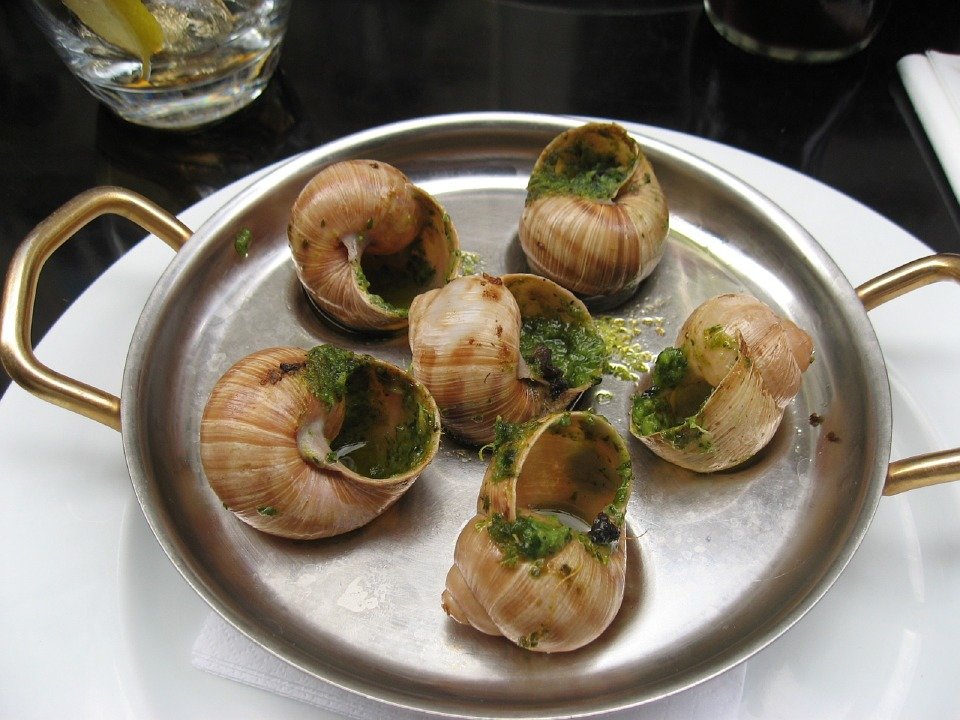 Making the most of your semester abroad means stepping out of your comfort zone. You can either stick to familiar flavors, or you can take a break from the mundane and try escargot.
These land snails are considered a delicacy and can be cooked with wine, garlic butter, parsley, and more. Why not give it a try if you haven't already? You might also encourage someone else to go for a new dish when they study abroad!
Champagne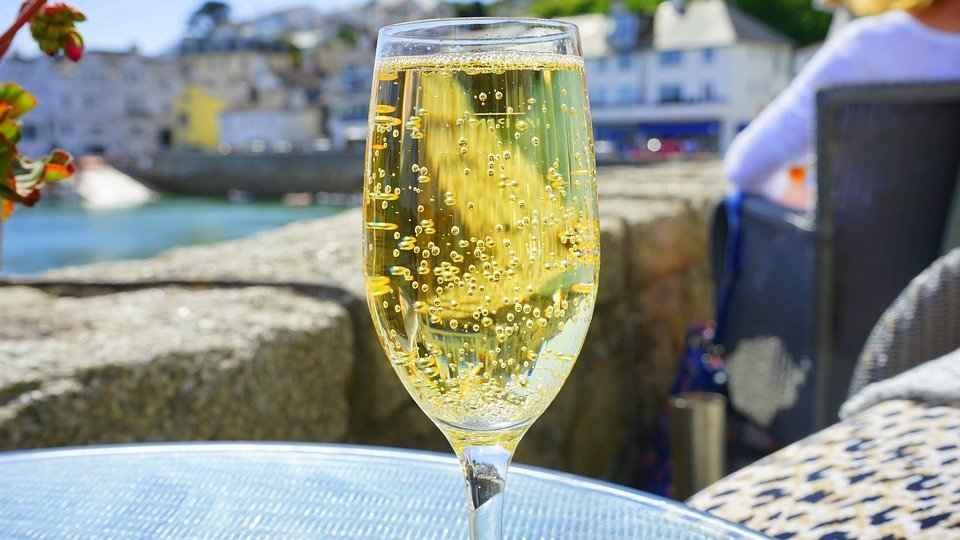 Sparkling wine is only really champagne if it comes from the region of Champagne, France. This bubbly beverage comes in varying levels of sweetness, which is useful to know. The driest version is called "brut nature," while "extra sec" falls in the middle. The sweetest kind is called "doux" (French for "sweet").
Enjoy your bubbly with a seafood dish like Moules Marinières, a dish from western France, which involves mussels cooked in a white wine broth with shallots and parsley.
Oeufs A La Neige (Île Flottante)
Oeufs A La Neige, or Île Flottante means "snow eggs" or "floating island." This magical dessert of poached meringues in custard sauce is made up of simple ingredients: milk, vanilla, eggs, sugar, salt, and water. It's heavenly.
Some variations include soft caramel for a sauce or toasted or caramelized almonds on top. Oeuf all the French desserts I tried, the presentation and flavor combination make this my favorite! It was a perfect treat after an educational field trip to Saint-Rémy, a sunny village where Vincent Van Gogh lived.
Baguettes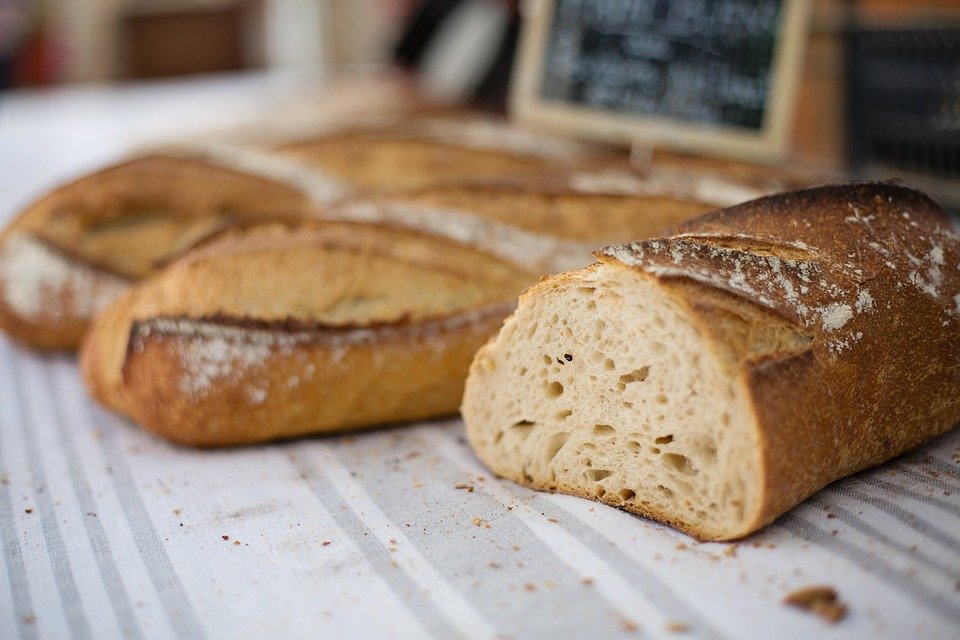 There's nothing like walking into a boulangerie (bakery) and being immediately welcomed by the smell of bread baking. France's government takes baking so seriously that in 1993, the Décret Pain became law, stating that traditional baguettes must only be made of wheat flour, water, salt, and yeast. They can't be frozen or contain preservatives. One of my greatest memories was of people watching from my window and spotting locals carrying a freshly baked baguette (or five). When I'd see this, the fact that I was studying abroad in France would really hit me.
I recommend you pick up a baguette and dip it in lavender honey! My only culinary regret of studying in Aix-en-Provence was never having tried this sweet, simple concoction that my friends still rave about.
Tarte Tropézienne
Alexandre Micka, a pâtisserie owner in Saint-Tropez, created this sweet brioche filled with cream in 1955, and actress Brigitte Bardot named the pastry "Tarte Tropézienne" while she was there filming And God Created Woman.
Try yours with berries on the side and pair it with a cup of noisette, an espresso with a spot of cream. The shot of caffeine is named after the French word for "hazelnut" because of its color.
Macaron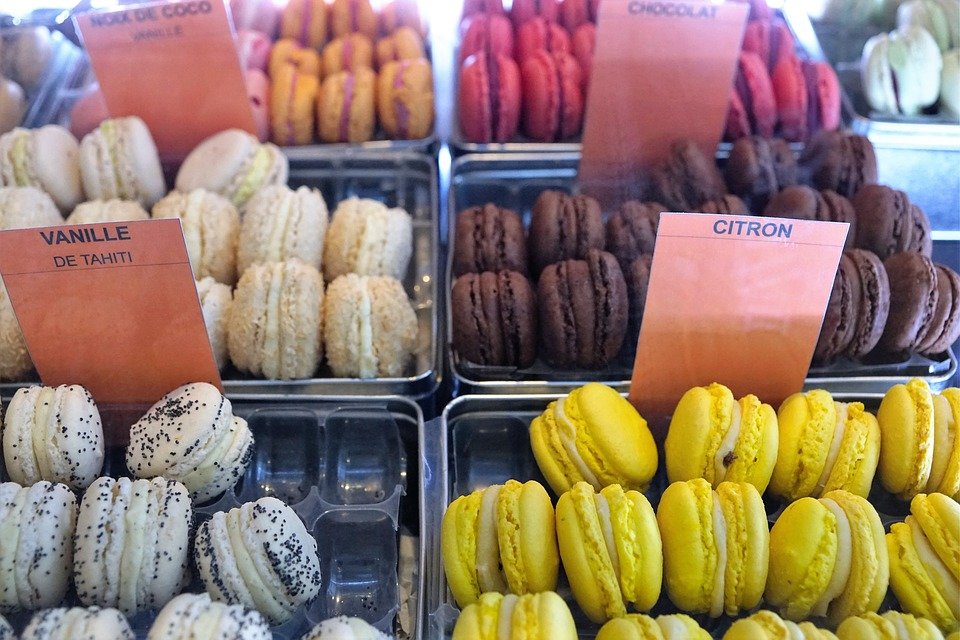 Arguably one of the most famous French confections, macarons (not to be confused with macaroons) usually have a ganache, buttercream or jam filling sandwiched between two meringue cookies. They melt in your mouth and can come in flavors as simple as chocolate or as intriguing as rose raspberry. My mom even asked me to mail her a box all the way to Washington State!
Rosé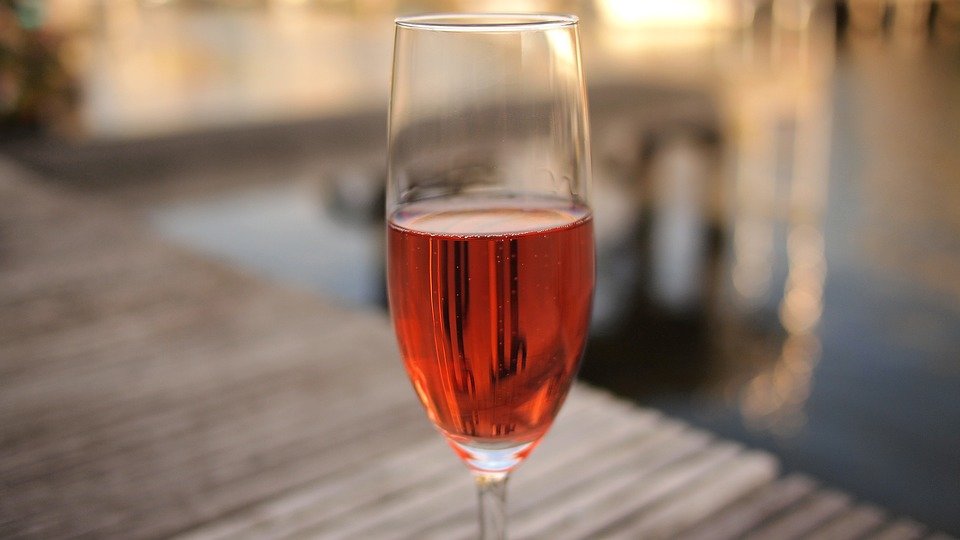 "La vie est trop courte pour boire du mauvais vin," means "Life is too short to drink bad wine. " Les Français enjoy drinking good wine with their meals. During your time studying abroad, it's worth at least sampling this famous wine, even if it isn't to your taste.
Rosé gets its pink hue from the grape skins used to make it. This wine can be still or sparkling and can be as dry as Provençal rosé, or on the sweeter side, like Merlot-based Bordeaux rosé. My roommate, Shadae and I, still look back on our times in Aix and how rosé was our drink of choice (after coming to the conclusion that dessert wine was not!).
Studying abroad in France will introduce you to new tastes, textures, and smells. I hope you take a chance to try these 10 foods and drinks along with many more so that you can really immerse yourself in French culture. Bon Appétit!