Volunteer Abroad
Forget Cancun: Make Your Spring Break Meaningful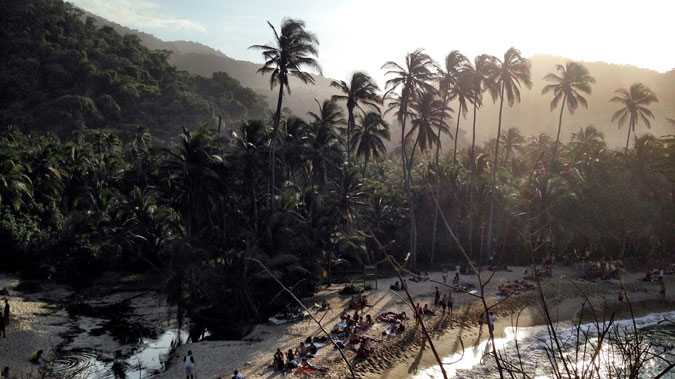 In the movie "Spring Breakers," a bunch of former Disney stars head to Florida and get themselves into a world of trouble -- and some intimidatingly small but very brightly-colored bikinis. While this is perhaps a slight exaggeration of the experience of most college spring breakers, there's no escaping the myth that spring break is a time to cut loose, get acquainted with alcohol poisoning, cause property damage and trash some poor unsuspecting coastal city. Or is it?
Going in the opposite direction from the partiers allows you to take a break from the norm and do your own thing for a week.
We at Go Overseas say forget the typical MTV style spring break in Cancún -- make your time off from school meaningful.
From alternative spring break programs to service learning weeks, there are plenty of options out there for students who want a different kind of time off. Here are reasons to consider making your spring break meaningful, and ways to do it.
Why You Should Spend Spring Break Far from Cancún
1. You'll have a unique experience
If you're not the type of person who likes to follow the crowds, why would you subject yourself to a whole week of being surrounded by nothing but crowds – all doing the same things while sporting exactly the same ugly neon-frame sunglasses?
Going in the opposite direction from the partiers allows you to take a break from the norm and do your own thing for a week. Everyone else will be coming back from their spring break with the same tan lines and tacky shirts -- meanwhile, you'll be the interesting one with a new stamp in your passport or some serious firsthand opinions on the best way to hang drywall.
2. You'll build your skill set
Crushing beer cans against your forehead is a very specific skill, to be sure, but it's not useful in many contexts other than frat parties or auditions for a stage version of "Animal House."
An alternative spring break or service learning trip, on the other hand, is sure to leave you with a new skill set and some impressive experience to add to your resume. Whether you're close to home or far abroad, clearing trails or tutoring students, you'll learn something you can take home with you, and hopefully continue to use in the future.
3. You could pick up some useful language skills
If you choose to go overseas during your spring break, you may even pick up some language skills while you're there. As a young job applicant, different spring break experience, especially something with concrete results you can discuss, can pique the interest of recruiters and help your resume stand out amid a sea of others.
Of course, you could also make this your main goal and take a one- or two- week long language course abroad. Go Overseas has a whole list of language schools abroad to choose from!
4. It's an opportunity to travel
Most people looking for the sun-and-sand type of spring break tend to gravitate toward one of a few places: the coast of Mexico; south Florida; maybe even a Caribbean island. But what if none of those places really appeal to you?
A different kind of spring break means you just might end up somewhere very different. There are alternative spring break options offered across many parts of the U.S., as well as volunteer or service learning programs in dozens of countries around the world, including Peru, Nepal, India, Guatemala, China, Ghana, Romania, South Africa and many more off the beaten path destinations.
5. You can spend your money in a more intentional way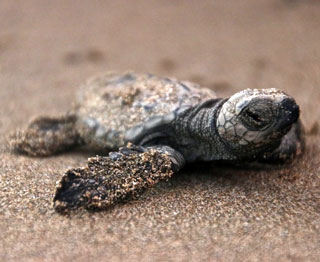 If you choose to travel during spring break, you're going to be spending money. However, it's up to you how, when and where you choose to spend money.
Yes, it's true that some alternative programs aren't exactly cheap, especially if you're leaving the country. On the other hand, a flight and hotel accommodations for a week at peak tourism season aren't exactly a bargain, either.
Keep in mind that with many alternative break or service learning programs, your fee covers meals, transportation, housing and all those other costs that tend to creep up on you. Plus, it's much easier to manage your spending when you're sober the whole time (and probably less tempted to use your credit card to buy t-shirts or inflatable pool animals).
If finances are a concern, consider exploring options closer to home. Organizations like United Way offer opportunities to spend spring break doing service and volunteer programs in the US, and many universities organize their own alternative spring break options, often within the region or even the state where you attend school.
These programs can cost as little as a few hundred dollars for the whole week (again, including food, transportation and lodging), which is far less than you'd likely spend on a typical spring break binge drinking in Mexico.
6. You'll discover new interests and passions
How would you ever discover that you secretly love carpentry or have an innate talent for making algebra homework fun if you never try it in the first place? A different approach to spring break can help you discover interests and skills you never even knew you had.
It's a given that you'll enjoy spending time on the beach, but maybe you'd rather spend that beach time helping tag and rescue turtles in Costa Rica than drinking with Maryland Terrapins in Cabo?
Getting out of your comfort zone and allowing yourself to try new, even scary things can open up a whole new side of your personality and even change the direction of your studies or career aspirations.
7. You'll return with a new perspective
Many serious alternative break organizers promote the idea of "active citizenship" and engagement, meaning that the students' activism, connection to and investment in the issues they confronted during their break don't end the minute spring semester resumes.
The idea is not that you'll drop in somewhere for a few days, maybe tear the roof off a house, pat yourself on the back and then go back to frat parties with mildly offensive names. Instead, alternative breaks serve to expose students from different backgrounds to issues and conditions they may not ever have seen firsthand.
Alternative breaks can be a powerful way to gain a first-person understanding of the bigger issues in the world.
If you grew up in rural Maine, for example, you probably have little concept of what life is like for the families making their living from Guatemala City's garbage dump. While a few days there will hardly solve any of the overarching problems of poverty or lack of jobs, direct exposure to issues and the reality of daily life for others will help make you a better informed and more committed advocate for those issues when you return back to your "normal" life.
Alternative breaks can be a powerful way to gain a first-person understanding of the bigger issues in the world and to get connected to a cause you believe in.
8. You'll have great stories -- and actually remember them
Crazy nights on the town can be a lot of fun, but they're only as worthwhile as your memory. True, an alternative spring break program may not involve any time on a mechanical bull, but you could spend time helping out on an actual ranch and maybe even dare to test your hand at rodeo riding instead.
Not only will you have the photos (and bruises) to prove it, but you'll come back from your week with a wealth of meaningful memories and new friendships, rather than a handful of faded glowsticks and the promise to add a bunch of new people on Instagram.
Reasons NOT to Take an Alternative Spring Break
Of course, there are a few not-so-great motivations for looking outside the box for your March break, so if any of these are your primary rationale, you may want to rethink your plans. Here's why not to seek alternatives for your spring break:
The hotel was full anyway
Flights to Florida are so expensive
You don't have a good swimsuit
You can work on your tan in the Dominican Republic, too
It helps with completing your checklist to visit 30 countries before you're 30
You're on antibiotics and can't drink that week
How to Make Your Spring Break Meaningful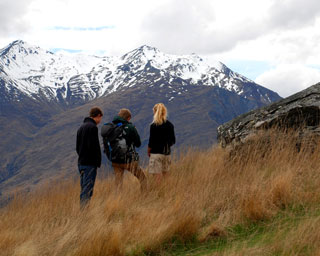 Just as there are many places you can go on your spring break, there are plenty of choices for programs and projects. Like beginning any other job, activity or travel opportunity, choosing the correct program and location is important.
You want to find something that matches your interests and hopefully plays to your strengths. Do some homework before just signing up for the first thing you find: research the program or organization, talk to someone who has participated in the past and look at what kind of work you'll actually be doing.
There are tons of great programs and organizers out there, but the truth is that there are also some duds and trips that are designed mostly to give participants a chance to party and be tourists in a different location -- in which case, you might as well just head to the Gulf of Mexico with everyone else you know.
Doing a little investigation before committing to anything can help ensure you'll be doing something you really feel passionate and excited about. Here are a few different ways to make your spring break count:
1. Alternative Spring Break (ASB) program
Over the last 10-15 years, ASB programs have become hugely popular at many universities, NGOs and even businesses. University ASB trips are organized through the institution, and some schools even have a special office or staff member to manage ASB activities.
These trips are typically led by a student who already has experience with the program, and you'll be able to go through the entire experience with your peers and classmates, making it easier to stay connected after you're back at school.
Universities aren't the only places offering a different take on March vacation time, though. National organizations like Teach for America and Habitat for Humanity have their own ASB programs, and even companies like Deloitte have begun offering ASB trips – often partnered with these other organizations – for their employees and interested students.
Again, remember that ASB providers and programs vary wildly -- some are deeply committed to service and enforce a strict no-drugs-or-alcohol policy, while others are more flexible with what they ask of participants.
2. Short-term study abroad trips
You may only get a credit or two for a study abroad trip during spring break (after all, you only have so long to dedicate to this trip!) but there are definitely options to spend your spring break studying abroad.
Whether it's a study-and-travel trip, or one week of French immersion, there are more options for short term study abroad out there than you may think!
3. Short-term volunteer abroad program
Volunteer organizations know that people have busy schedules and can't always find time or finances to commit to six months of volunteering overseas. Hence the short-term volunteer abroad program: a volunteer stint with the same organization, structure and network as a summer or semester volunteer placement, but with a time frame that works for you.
Whether you're looking to get as far away from home as possible or are just burnt out on the traditional spring break party scene, know that there are so many other ways to spend your week out of the lecture halls.
Program providers like United Planet, Cross-Cultural Solutions, Projects Abroad and many others offer 1-2 week volunteer options abroad, giving you a chance to make your alternative spring break an international adventure -- without any of the missed bus connections or sunburns that would probably come if you tried to do it yourself.
These programs can be more costly, because you're paying for the infrastructure and management team that will support you in your time abroad, but for many people, it's worth the fee to know they're with a reputable organization that can take care of most of the hard stuff.
4. Service learning program
Service learning programs focus on giving participants a chance to develop concrete skills or fieldwork during their break. This could involve pursuing a research proposal, helping to monitor the effectiveness of a microfinance initiative, assisting park rangers with wildlife conservation strategies and almost anything else you can dream of.
Service learning programs can involve a volunteer component or be structured more like a speedy internship, depending on where you're going, but they are, above all, oriented toward making sure you get actual training and accomplish something that can go on your resume.
5. Specialized skills programs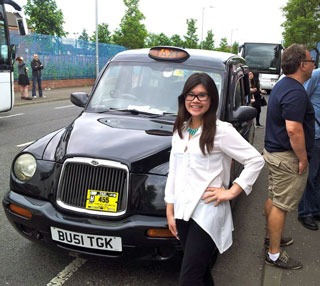 If you're interested in a particular field, you may want to explore programs that are looking for specific interests or backgrounds.
Some of the most common skills breaks are structured around medical programs, and they can be a fantastic way to get on-the-ground experience in a clinic or medical facility without spending half your life in medical school.
There's often a slightly higher bar for participation in these kinds of programs -- you may need prior experience in the health field, for example -- but if you meet all the requirements, these types of skills-based programs can be a match made in heaven for participants and beneficiaries.
6. Local volunteering
Taking a different spring break doesn't necessitate breaking the bank, or even going abroad, to do it. Alternative spring breaks and volunteer programs can be a wonderful opportunity to visit another country, but there are also tons of worthwhile programs -- and plenty of communities in need -- much closer to home, probably even in your own city!
Organizations like Break a Difference partner with local NGOs to work on a range of projects from supporting literacy programs to helping communities rebuild after devastating hurricanes. Other organizations like Boys and Girls Clubs, community centers and churches may offer options for service breaks as well, so don't get fooled into thinking that your alternative spring break only counts if you cross at least one major body of water.
Enjoy Your Meaningful Spring Break!
Whether you're looking to get as far away from home as possible or are just burnt out on the traditional spring break party scene, know that there are so many other ways to spend your week out of the lecture halls. With so many options to choose from, the beaches will just have to wait.