Gap Year
12 Beachy Countries for Your Gap Year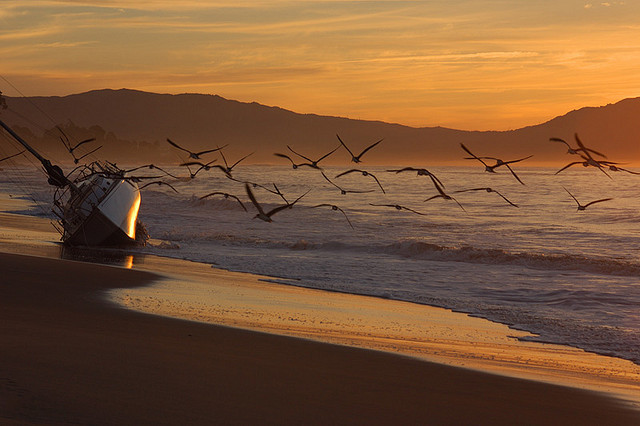 More and more individuals are embarking on a gap year or a career break when they've needed to step away from the ordinary. When planning a gap year route, these adventurers can opt to study, volunteer, teach, or simply travel and enjoy a long holiday. The sky really is the limit (check out our 101 suggestions if you're struggling for ideas). The potential snag in your gap year dream trip would be to run out of money: eventually, your savings funds may go to the wayside and you'll need to find a way to balance both work and play.
If there's one environment on Earth that defines "holiday" it's the beach. The good news is you can swing your long-term gap year to a more work-focused holiday. Where better to sustain your travels than a sun-soaked beach town where even your longest shift is still in a tropical environment?!
For those not interested in working abroad but still want to get some good experience in, read on and find ways to spend your gap year experiencing the sand and surf. Check out the planet's 12 best places to top off your tan and your bank balance (or just maintain it!).
Australia
As the largest island country on Earth, you would expect Australia to have a few decent beaches. In fact, it has thousands; as one of the most popular work abroad destinations in the world, it isn't hard to find that beach job you've been dreaming of. Gold Coast and Sunshine Coast near Brisbane are the best known beach destinations in the country, but you can go to pretty much any coastal area and be guaranteed sunshine, sand, and an income.
Where can I work? Work by the beach anywhere in the country with BUNAC's Work Australia program or mix your passion for diving with some voluntourism around the Great Barrier Reef.
Best beach? Australia has over 10,000 beaches you could find work at, but if you want a mailing address that is going to be the envy of everyone back home then Surfer's Paradise in Queensland will be sure to make them drool with jealousy.
Thailand
Everyone seems to know that Thailand is one of the hottest destinations on Earth for strolling along palm-lined beaches, but did you also know that it's possible to make that same beach life your normal, everyday working life?
Where can I work? Volunteering on conservation projects is a great way to make your beach break last longer than a few sun-burned days and you'll be helping to preserve the very beaches that you'll fall in love with.
Best beach? It really depends on your personality as to which Thai beach you will enjoy. Haad Rin beach on Koh Pha Ngan is known the world over as the site of the Full Moon parties, but there are others such as Sairee beach on Koh Tao and Kata beach in Phuket that are much more chilled out. See how you feel and take your pick!

Spain
Spain has an enviable selection of sumptuous sandy beaches that line the coasts of some of Europe's greatest cities. Valencia, Barcelona and Malaga are amongst a whole coastline of Spanish cities where you can find work teaching English just a few minutes walk from the Mediterranean Sea.
Where can I work? Barcelona is one of the most popular places in Europe to intern abroad in, but spare a thought for Alicante, Cadiz and Santander which are all great options for earning whilst experiencing the beach life.
Best beach? Barcelona is so much more than just a beach destination, but it has some of the best sand in Spain. When you're bored of La Barceloneta, Gaudi's Sagrada Familia, the magnificent Placa Catalunya and the world's best soccer team await.
United Kingdom
The UK has beaches?! They may not be lined with palms or bathed in glorious sunshine, but Great Britain is home to swathes of historical coastline and many eclectic coastal cities. From the Jurassic coast in Devon to the bays of Pembrokeshire and across to the arcades and nightlife of Blackpool and Brighton, Britain can do beaches.
Where can I work? Britain has some of the best universities in the world to study abroad at and working is made easy with reciprocal visa arrangements between the US and UK. For those who want to kick it up a notch, many organizations, like Global Experiences, offer international students the opportunity to intern in the UK. Brighton is one of England's top cities and is also great for seaside seekers. Enjoy the quintessential British classic of fish and chips on the beach.
Best beach? Wales has some spectacular sandy coastline and Cornwall is where every local will tell you to head if you want surfing. If you want star factor, head to Holkham - apparently the Queen herself likes to walk her Corgis on the beach whenever she visits her royal residence nearby.

United Arab Emirates
The United Arab Emirates may be famous for the jaw-dropping skyscrapers of Dubai, but in the shadow of these giant constructions are some of the most welcoming beaches in the Middle East. The UAE is rapidly growing in popularity and its beaches cater for surfers and sunbathers alike.
Where can I work? Dubai and Abu Dhabi are the two big cities in which you are most likely to find work teaching English to students. Salaries are high, but you'll need brilliant credentials to get hired.
Best beach? Dubai has twelve excellent beaches but its standout location is Sunset Beach. In the shadow of the Burj Al Arab, the beach is a haven for surfers. Head down with your board or sit on the shoreline and watch man conquer the sea.
Brazil
Nothing screams "Brazil" more than soccer and bikinis on Copacabana beach in Rio de Janeiro. This 4km strip of golden sand is one of the most famous beaches in the world. With Brazil's expanding economy and plans to host the next World Cup / Summer Olympics, there has never been a better time to pack your Havaianas and jet off south.
Where can I work? Sport is a way of life in Brazil, but you can still teach them something new whilst on a sports coaching volunteer program with IVHQ. Sport can aid community development and is a great way to gain an insight into the Brazilian culture.
Best beach? If you try to think beyond the obvious hotspots (such as the crowded Copacabana), you will find the beaches that the locals use (and subsequently the better ones!). In Rio, swap Copacabana for Praia do Joá, a small but hip beach set in front of a dramatic cliff face.

Albania
This small stretch of land along the Adriatic Sea probably isn't the first country travellers think about when planning a beach trip. However, with some of the best tourist-free sandy beaches in the Mediterranean and a host of historical towns to find work in, maybe it's about time Albania starts making a place in your gap year itinerary.
Where can I work? Durres, Vlores and Sarande are top places for architecture, ruins and beaches. Adventures in Preservation offer the chance to help conserve beautiful Ottoman architecture in Gjirokastra, just 50km from the beaches at Sarande.
Best beach? Ksamil beach is in the very south of the country, just a short hop from the Greek island of Corfu. Nearby you'll find the UNESCO site of Butrint, a former Ancient Greek and Roman city that is now an archaeological site.
Namibia
In between the Kalahari desert and the Atlantic Ocean lies a country that offers everything that makes Africa so attractive to travellers. Vast savannahs, dominant dunes, exotic national parks and a rugged coastline known for its shipwrecks and surfers - both get washed up on Namibia's shores by the fierce waves that roll in from the tempestuous South Atlantic.
Where can I work? Volunteer as a teacher in the communities along Namibia's Skeleton Coast and you'll have an experience that you'll never forget.
Best beach? Swakopmund is a port city off the west coast that exemplifies Namibia's Dutch colonial history. It is a top hit with thrill-seekers, as it draws visitors from around the world who wish to get an aerial view of the Skeleton Coast from a parachute or play with sea lions in a naturally-occurring shark refuge.

Costa Rica
Can't decide between the Caribbean Sea and the Pacific Ocean? In Costa Rica, you don't have to. With conservation projects on both coasts you'll find plenty of opportunities to give back.
Where can I work? Both coasts offer work so start in Limon on the Caribbean coast and make your way across, via the capital San Jose, to the Puntarenas province on the Pacific side. Global Works offers a Surf and Service program in the Pacific.
Best beach? On the very tip of the Nicoya Peninsula lies many backpackers' favorite Costa Rican beach destination. Montezuma is a village of waterfalls, picturesque beaches and laid back vibes. In short, it's paradise.
Fiji
The South Pacific is world-renowned for its paradisiacal beaches and Fiji is where most travellers choose to taste the good life. As one of the most developed of the Pacific islands, it's easy to get around and there are plenty of exciting work projects that you can tap into.
Where can I work? Come face-to-face with one of the world's most dangerous creatures whilst studying their behavior. If you've got nerves of steel then perhaps you'd like to spend a month getting up close with sharks on Broadreach's Shark Study program. Just watch out for all those teeth…
Best beach? There's almost too many to choose one, but Volivoli beach on Viti Levu is relatively inexpensive and isn't as crowded as other resorts. The Fijians are so chilled out that the resort lists 'relaxing' as an activity. Must be hard.

Sri Lanka
Rated as one of the hottest destinations for 2013, Sri Lanka packs in as much culture as it can alongside its numerous Indian Ocean beaches. With over a thousand miles of sandy beaches wrapped around the island you'll never be far from water sports or relaxation.
Where can I work? As a country still recovering from years of war, Sri Lanka is in need of useful volunteers. Click here to see top volunteer opportunities in Sri Lanka.
Best beach? Mount Lavinia is highly rated for its 'Golden Mile' of beaches. It is one of the most liberal regions of Sri Lanka, hosting the island's annual gay pride festival, and it has plenty of colonial architecture to tour around.
Jamaica
At the heart of the Caribbean, Jamaica is easily reached from the US and offers much more than just superb beaches and expensive resorts. A popular place to volunteer in, Jamaica offers so much in terms of beauty that you may find yourself signing up to another placement straight after you finish your first.
Where can I work? Away from the beach, you can help out in the interior of the island on a conservation project that promotes eco-tourism within the wilderness of Jamaica. Globe Aware runs this program over seven days.
Best beach? There are plenty of overcrowded beaches in Jamaica so opt for something a bit more secluded and unknown. Long Bay beach in the east of the island is a good bet for relaxation and quiet guesthouses.