Gap Year
Taking a Gap Year Will Ruin Your Life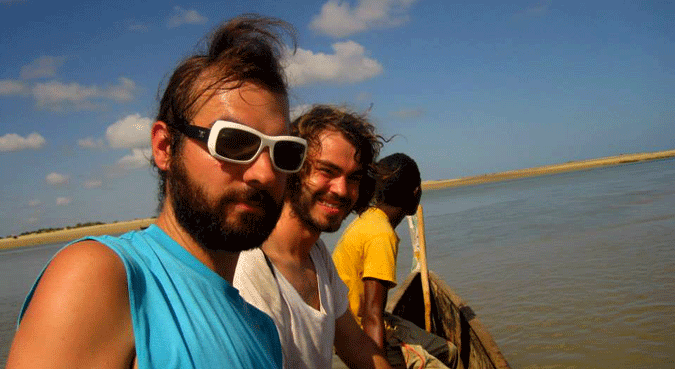 Life is best lived working. The more work the better. Americans follow this life mantra: We work harder, longer, and with less vacation than nearly all our 1st world peer countries. Sadly, not every country understands the value of a good old fashioned lifetime of uninterrupted work. Our friends across the pond believe in a frivolous tradition called a "Gap Year". Gap Years have long been popular in Britain & throughout Continental Europe, Australia and Canada, among other countries.
Recently, Americans have started joining this dangerous trend. Unfortunately, many experts consider this a positive change. We're here to dispel the harmful rumor that lives won't be destroyed by starting university at 19 instead of 18. Beginning a career office job at 23 instead of 22 can be devastating to your long term prospects. Many never recover from the fun and adventure of a Gap Year to take life seriously. Surveys show only 99.3% of people enjoyed their Gap Year. Why risk being part of the 0.7%?
You only have one life, and it's safest to spend that life in an office. Don't waste even one precious year on a journey of personal growth and adventure. It's not worth the risk. Still not convinced of the scientific, mathematically irrefutable evidence condemning Gap years? Read on, dear reader, and save yourself before it's too late.
What is a Gap Year?
Our American audience may require further information to properly understand this strange European custom. Traditionally, a Gap Year is defined as:
A year of travel between high school and university
A year of travel post university and before starting your career.
A mid-career socialist European who doesn't have a job, yet travels the world.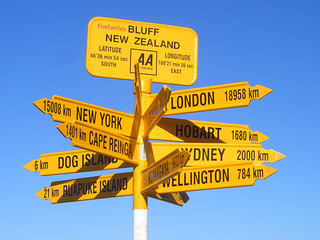 A Gap Year can be anything you want it to be. The exciting, life-changing choices are so overwhelming as to become suffocating. Why stress yourself out choosing where and how to travel for a year? Who needs too much of a good thing? You can volunteer abroad anywhere in the world, study a language, sign up to work on an organic farm with WWOOF or even get an internship in another country. Why choose, with a year on your hands you can do all of the above!
But do you know what you're most likely to do instead? Nothing. You're most likely to stay at home, find an (un)inspiring job and watch 34 hours of television per week. That's 1,768 hours of enriching, educational TV watching per year. To be even more exact, that's 20.2% of your year, or 30.3% of your waking hours (assuming you sleep 8 hours a day).
As Jessie Salvesen says:"I love watching the Travel Channel on my HDTV. It's so clear. When I lick the screen, I can almost taste that pizza in Florence."
All three options entail travel beyond our glorious 50 United States of 'Merica. It means traveling beyond our 51st state to the north (Canada) and 52nd state to the south (Mexico). No, a full week of partying in Cancun or Cabo on spring break doesn't count as a cultural experience. Neither does a visit to Vancouver or Toronto. The people in Canada are way too nice and will make you feel guilty in any number of ways. Does traveling beyond our States and territories sounds intimidating? It should. The world is a scary, wonderful, adventurous place. Work your 9-5pm job and binge watch Breaking Bad on the weekends. It's a safer choice. Safer means better.
Mind the Gap... Year
The British offer a lot of bad advice. If you've visited the island you've been exposed to their unique combination of heavy drinking, mediocre food and funny accents. Why trust their advice on taking a Gap Yaaah? Without us, they'd all be speaking German and eating bratwurst anyway.
I say let them have all the "fun". Let the Brits have a life changing adventure traveling around the world. Let them enjoy 101 different experiences on their Gap Year. Let the Aussies use their Gap Year experience to land a better job. Let the Canadians plan a great backpacking trip across Europe. You'll be laughing at them as you stand safely next to the water cooler during your 15 minute break, as you should. Proud to be an American.
As non-traveling evangelist Anna Beck explained: "I'm proud of my 10 vacation days a year. Also, what if my iPod runs out of batteries in Africa and they don't have a charger?"
Other Cultures Are Scary
In America, people speak 'Merican. We don't speak a 2nd language and we're proud of it. It's cute when people speak American with funny accents. We enjoy these funny accents, especially when attractive people like Charlize Theron and Jude Law use them. Other languages frighten us.
That's why smart, forward thinking congressmen like Steve King sponsor legislation to keep American the official language of 'Merica. Even Stephen Colbert knows Steve King is a genius.
With the above in mind, taking a Gap Year can be intimidating and dangerous. You may learn another language… or even two. With knowledge comes understanding. Understanding means appreciating other cultures, ideas and ways of looking at the world. Sounds scary to me.
As Gap Year veteran Tucker Dunkle explained: "Did you know there are still people who don't speak English in the world? They could at least learn enough English to take my order when I visit their country." Well said, Tucker.
Parents, Protect Your Children
Children need your protection, and the longer the better. Preferably well into their 30s. Taking a Gap Year will give your child confidence, independence and focus. Why would you want them to have such qualities? Overprotect your kids, and the longer the better. Better yet, keep doing what you're doing. Apply for jobs for your young-adult-child, go to their college orientation, and make sure they live at home after they graduate.
Adversity, independence and positive life challenges certainly won't make your child stronger.
By protecting them, will you actually handicap them for life? A question worth pondering. Adversity, independence and positive life challenges certainly won't make your child stronger.
As aspiring parent Mitch Mubashar said: "My child will live at home for as long as possible. We have full Direct TV cable with many travel channels and they can watch as many as they want in the High Definition. That Bear Grylls taught me that real travel is very dangerous."
If you're in your late teens and early 20s and a parent tells you not to travel, please listen to everything they say. It's a good motto for life. When you start your job at 22, make sure your mom packs a fruit roll up in your lunchbox. Fruit roll ups are awesome.
The Rest of the World Wants Americans to Stay Home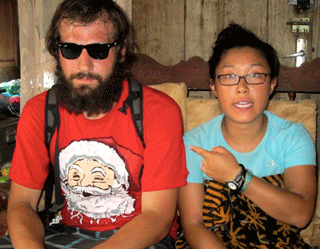 If you're 'Merican and haven't traveled much, let me fill you in on a secret: Many people think Americans are annoying travelers. They think we're loud, obnoxious and don't know if we're in Georgia or Georgia. Why not prove them right and just stay home? That's right, US of A wins again!
There is another path: You can choose to immerse yourself in the complex intricacies of another culture. Travel changes lives in powerful ways. It helps you learn, grow and discover what's most important to you. You'll find yourself exposed to other points of view and ways of looking at the world.
A gap year filled with meaningful travel experiences is likely to make a difference in the rest of your life -- and you wouldn't want that, would you? Life's great already.
You Need to Make Permanent Career Decisions Now
If you're in your late teens or 20s, you have most of your life ahead of you. Time is short. You need to decide on a permanent career path now. You should feel as stressed out as possible. You may only have 40 working years ahead of you. If you don't start College at 18 or find a job at 22, your life is likely to never be the same. Plus, with the amazing strength of the US job market, it just makes sense to start your career now.
Time is short. You need to decide on a permanent career path now. You should feel as stressed out as possible.
Another choice does exist: You can take a Gap Year and travel the world. Plus, employers actually want to see travel on your resume. It shows you're curious about the world around you, are independent and able to overcome challenges. It shows that you want to learn. These are qualities all employers place a high value on.
Seriously Guys, Don't Do it. Don't Take A Gap Year...
At the start of this self-help article, we promised you an evidence, scientific based approach to saving you from the catastrophe of a life changing Gap Year. Now that we've shared our mathematically irrefutable conclusions, I hope you've come to your senses. If you're reading this at your office, in front of a computer, you're well on your way to #winning.
We leave you with two choices:
Keep doing what you're doing. Finish this article and then re-watch the last season of Game of Thrones with a pint of Ben & Jerry's. You know you want to.
Get out there and travel. Look at the many meaningful, life changing Gap Year programs here on Go Overseas. Choose one. Change your life in a meaningful way. Forever.
Can you feel the inspiration inside you right now? Don't lose that feeling. Harness it now. Whether you work abroad in Australia, volunteer in Africa, intern in France or teach in Asia…. do something. Don't live a 2nd hand life, viewing the adventures of others through the television. Live that life yourself. Push your own boundaries, make yourself uncomfortable, challenge yourself. Choose to set a high standard for how you want to live your life. You only have one.
Then again…. the cubicle and water cooler do sound awfully appealing...
Photo Credits:
Bluff Sign
,
Nattu
, and some random bearded man.